Tens of thousands find work in Nevada, Las Vegas, report says
December 29, 2017 - 3:54 pm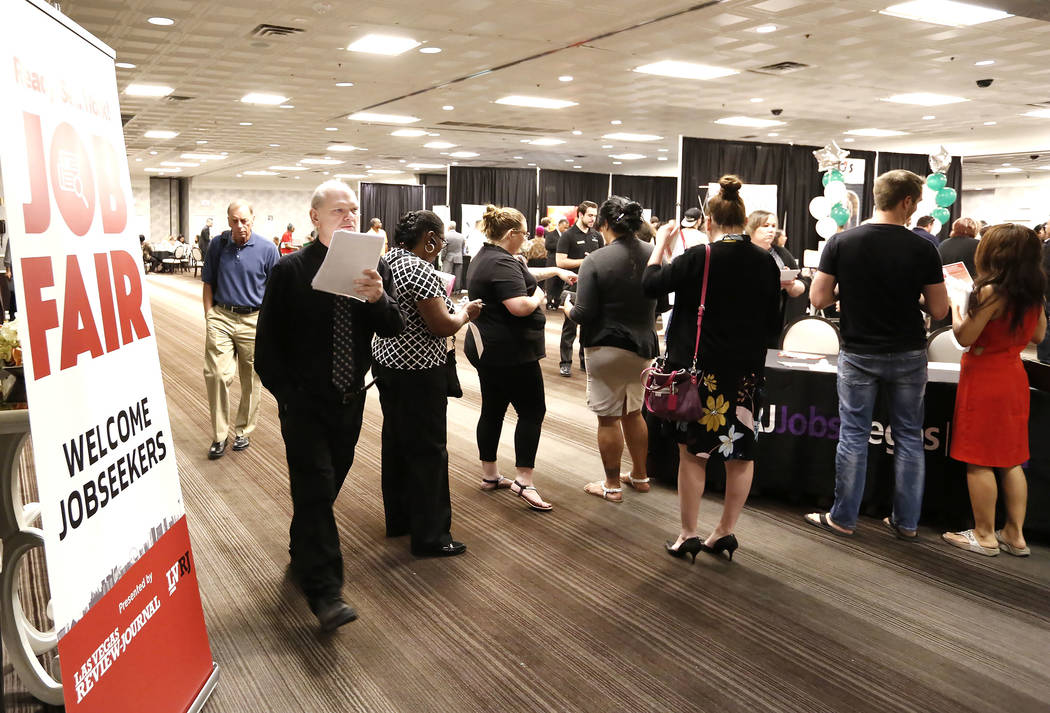 More than 35,000 Nevadans have found jobs in the past year, and more than 25,000 of them were from Las Vegas, according to a new state report for November.
In addition, Reno gained 1,300 jobs, and Carson City added 600 jobs, the report from the Department of Employment, Training and Rehabilitation released Friday indicates.
"All metro areas experienced job growth over the year, and job levels continue to trend up in the state's major population centers, with record highs in Las Vegas and Reno," Bill Anderson, the department's chief economist, said in a statement.
But Anderson sounded a cautionary note. The steady stream of people entering the labor force will limit declines in the jobless rate, he said in the statement.
Nearly 1.4 million Nevadans were working, and the state had an unemployment rate of 5 percent in November.
Across the Silver State, unemployment rates ranged from 2.9 percent in Eureka County to 6.4 percent in Nye County.
■ Las Vegas' unemployment rate was 5.1 percent, down 0.1 percent from a year ago.
■ Carson City's unemployment rate was 5 percent, down 0.3 percent from a year ago.
■ Reno's unemployment rate was 4 percent, down 0.2 percent from a year ago.
The report also noted that the latest data show Nevada wages average $900 per week. Weekly wages range from $710 in Lincoln county to $1,810 in Eureka County. Six counties have average payrolls above $1,000 per week because of the high concentration of mining jobs.
Carson City wages totaled $940 per week during the first six months of the year, while Washoe County came in just above the statewide average at $906.
Heavily populated Clark County was slightly slightly below the average for the Silver State at $890 per week.
Fatter paychecks
Sixteen of 17 counties experienced an increase in average weekly wages in this year's second quarter, according to the report from the Nevada Department of Employment, Training and Rehabilitation.