More water, more people at Lake Mead this Memorial Day weekend
Updated May 29, 2023 - 1:18 pm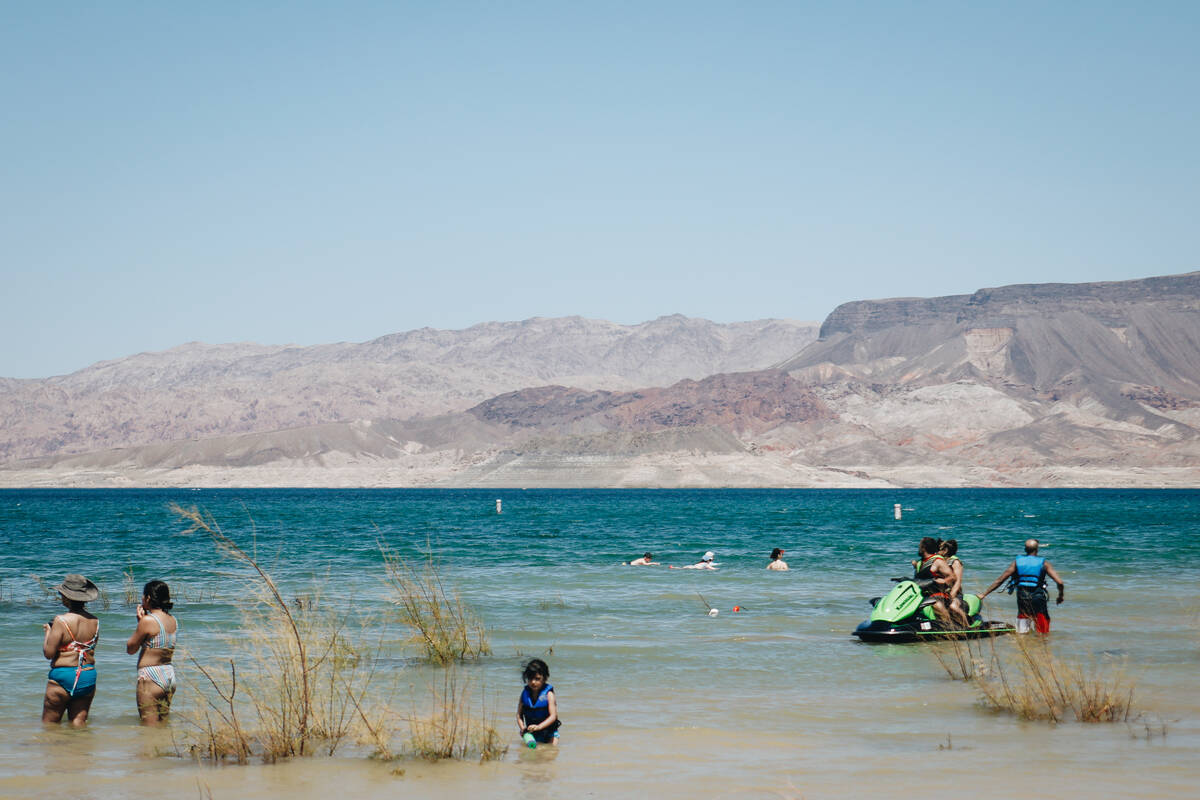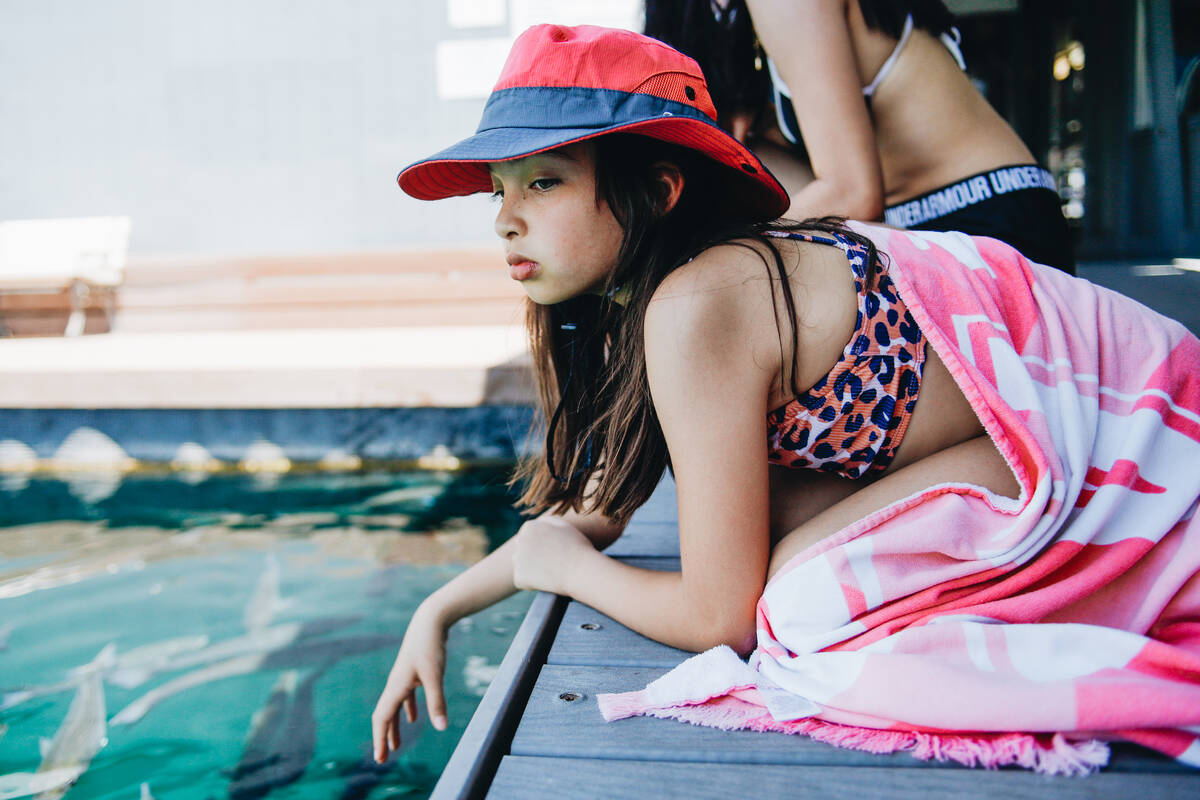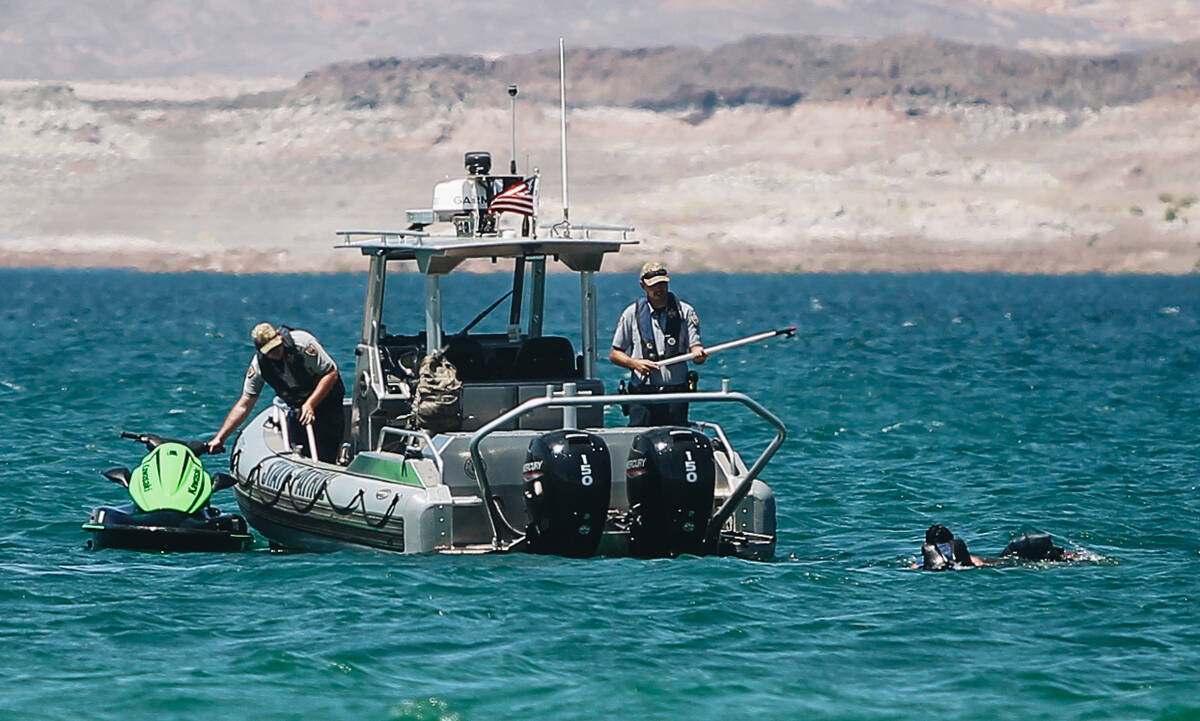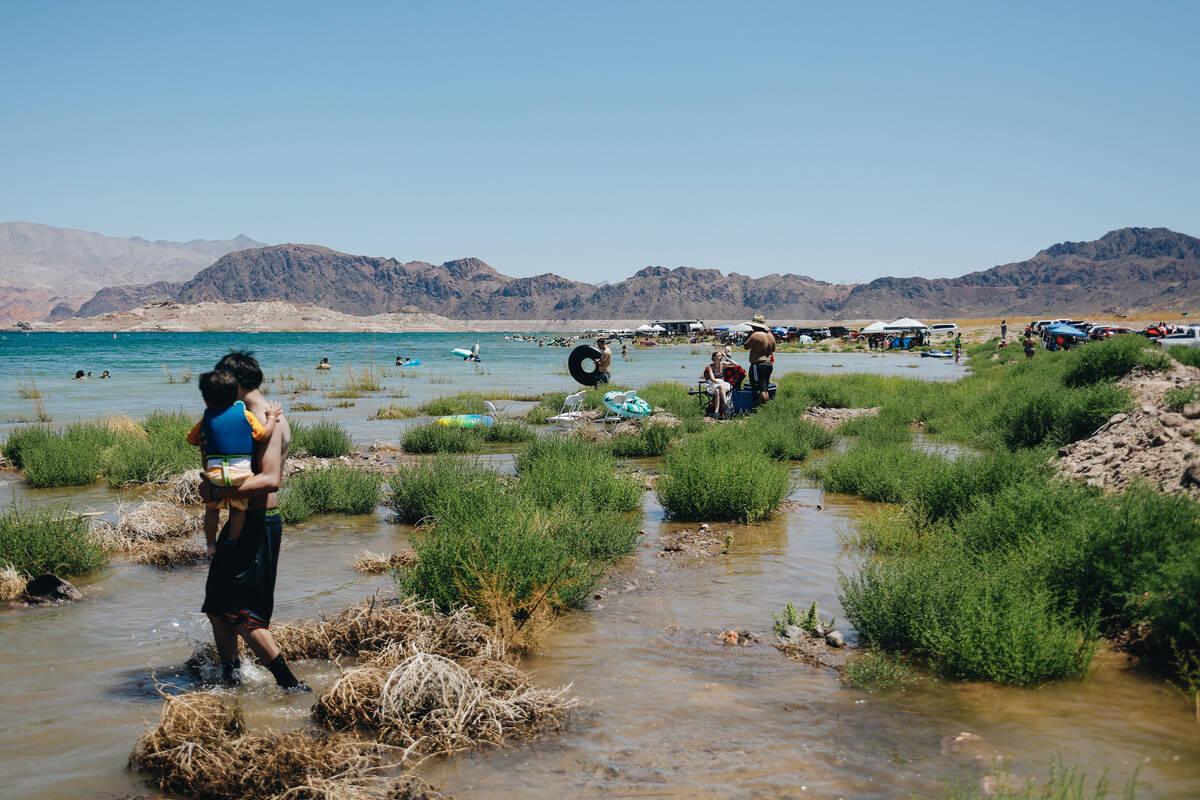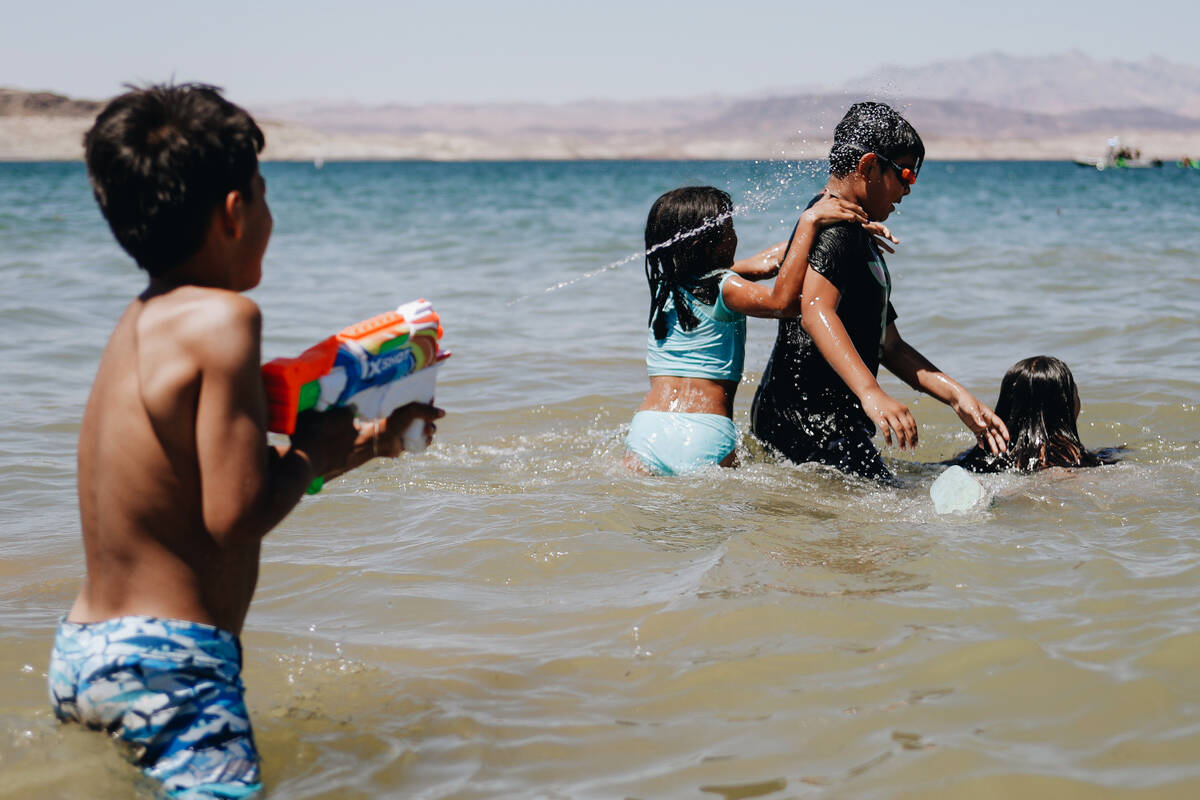 It's a Memorial Day weekend tradition in Southern Nevada: Taking the family to Lake Mead.
Some of the anticipated 50,000 visitors to the lake this holiday weekend descended on Boulder Beach and the other spots on the Nevada side of the reservoir including the Lake Mead Marina on Sunday.
And the lake's water level, which has dropped substantially in recent years because of historic drought, revealing human remains but also a bathtub ring-like effect around the rocky shore, is on the rise.
And with that increase in water, which comes from a wet, snowy winter in the Southwest but also the recent release of water from the Glen Canyon Dam, comes the expectation of more visitors, officials said before the weekend.
But knowing exactly how many visited the lake this weekend won't be known for a few days, a National Park Service spokesperson said.
"It actually takes a few days to tally numbers of visitors coming through the entrance stations," John Haynes, public affairs officer for Lake Mead National Recreation Area, said in an email. "Based on the large numbers of people out at Lake Mead so far this weekend, it has been a good turnout."
Haynes also said the Memorial Day weekend is "often the busiest holiday weekend, depending on weather," at the lake.
For the Brillantes family, Sunday at the beach was a special time to get the family together. Christopher, 57, and Lea, 54, were joined by their three children, Gideon, 27, Nathaniel, 22, and Gabriel, 14.
"This is right in our backyard," Christopher Brillantes said as he and the rest of the family applied sunscreen under a blazing sun that brought temperatures into the low 90s in nearby Boulder City and into the mid- to upper 90s in Las Vegas on Sunday.
For the family — Christopher, Gideon and Nathaniel serve in various branches of the military, while Lea works at the VA Medical Center in North Las Vegas — Memorial Day is top of mind. The federal holiday honors U.S. military personnel who died while serving in the Armed Forces.
"Since the First World War, America has gone overseas to defend our freedom," said Christopher Brillantes. "I hope many Americans know that we are very grateful."
At the Lake Mead Marina, Sharon Matos, 37, her fiance Desere Duron, 36, as well as Matos' children, Leah Sanchez, 18, Delilah Sanchez, 9, and Moises Sanchez, 16, were visiting from their home in California.
They had stopped at the marina in an effort to rent a boat or a kayak, but Matos said they were told it was too windy for watercraft rentals. And it was gusty. Clouds of dust barrelled down Boulder Beach. The wind tried to topple many a canopy tent.
Matos and the kids had stopped to check out a school of fish, mostly striped bass, that that were swarming in the lake's clear blue water near the marina dock in apparent expectation of food from the humans. Along the pier, channel catfish boldly stuck their open mouths out of the water when a human walked by.
"That's so bad," Matos said, with a laugh. "I see people giving them cheddar popcorn and bread."
"Memorial Day weekend is definitely the kickoff to the summer and often the busiest holiday weekend, depending on weather," Haynes said, adding that there have been no incidents of note, whether it be drownings or arrests, as of Monday morning.
Joaquina Tirre, 42, was also one of about 15 family members enjoying a relaxing Memorial Day at the beach. Her mom, Teresa Martinez, 64, was there, as well as her sisters, Rita Diaz, 38, Andrea Diaz, 34, and Christina Bojorquez, 35, and their spouses and children.
"We used to come here as kids," Tirre, who grew up in Southern California but now lives in Las Vegas, said as she watched her own kids and nieces and nephews play in the same blue waters that she used to play in.
"Really, everybody just kind of hangs out," Tirre said. "And you know, no one's really causing any trouble. We've never had any issues here."
The weekend seems to be going smoothly. Haynes said there been no notable incidents, such as drownings or arrests, as of Monday morning.
Gabriela Rojas, 21, and her sister Valerie Rojas, 25, and their mom, Esveyde Rojas, 46, all of Las Vegas, were also enjoying the lake. "It's just really relaxing," Gabriela Rojas said. "It's quality time with family."
Contact Brett Clarkson at bclarkson@reviewjournal.com.