Nonprofit celebrates 150K flights for children needing care — PHOTOS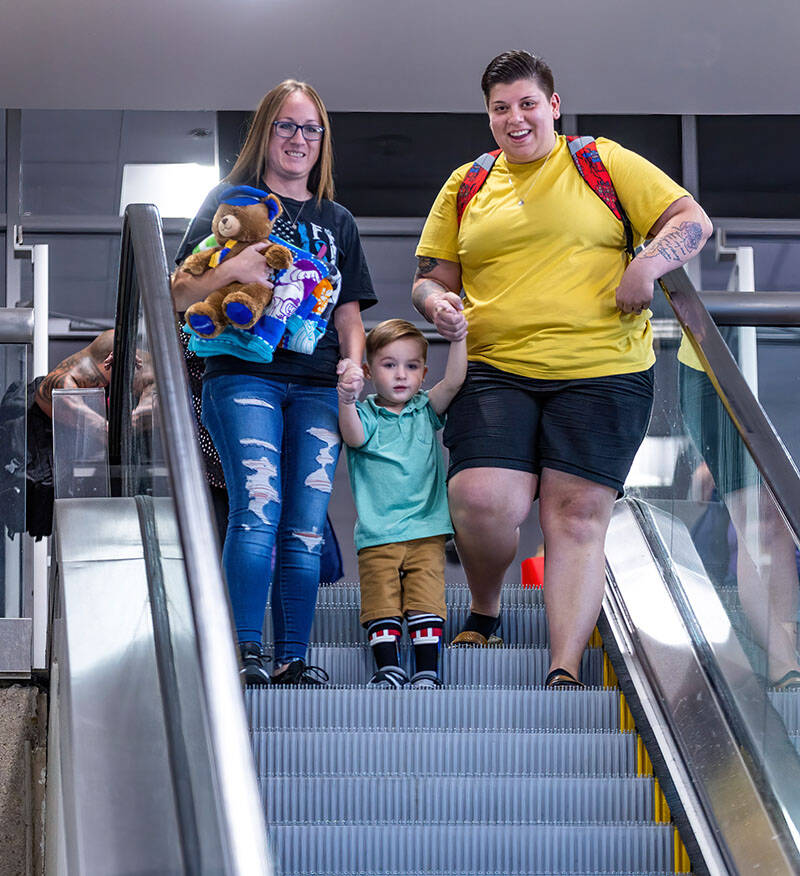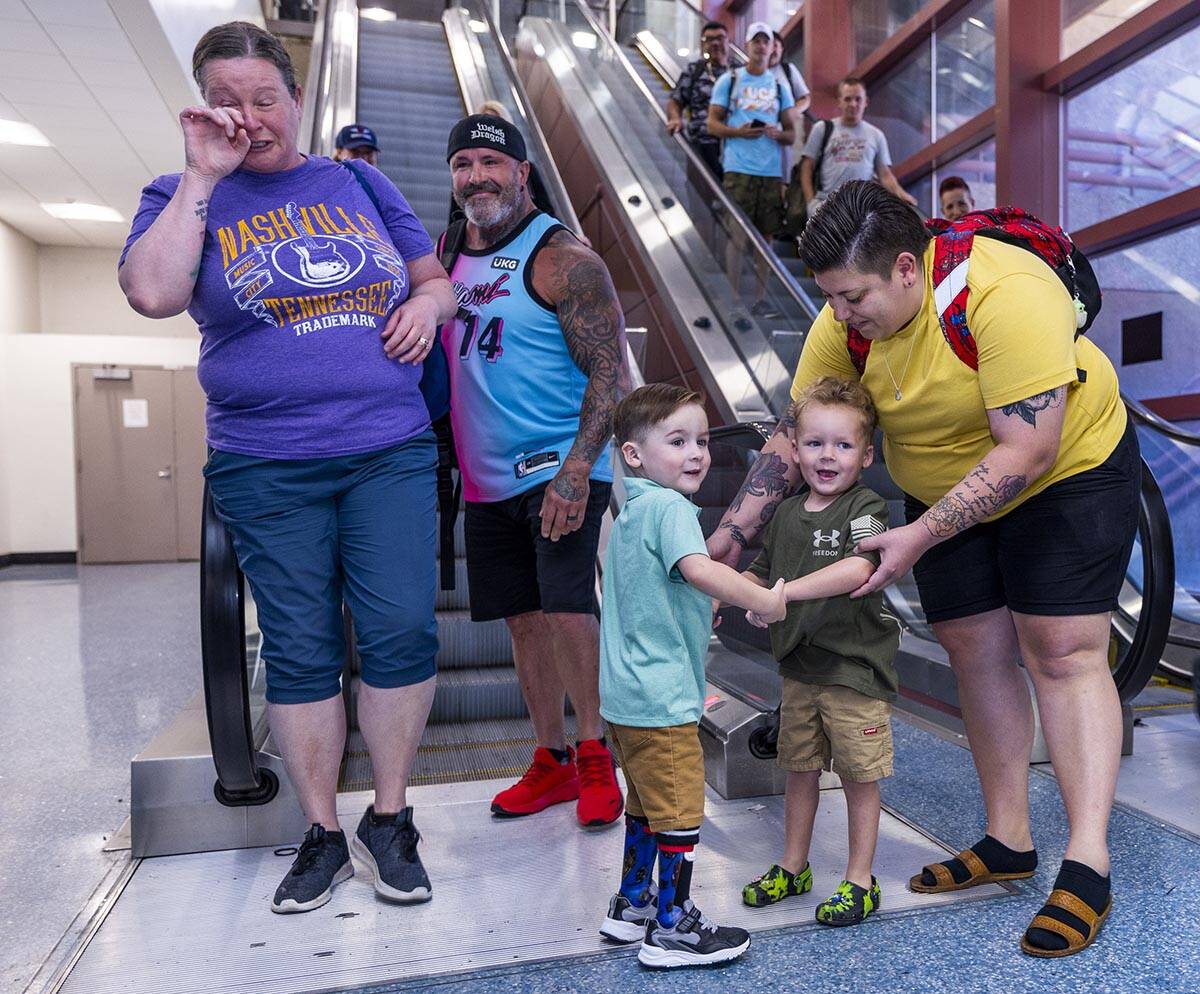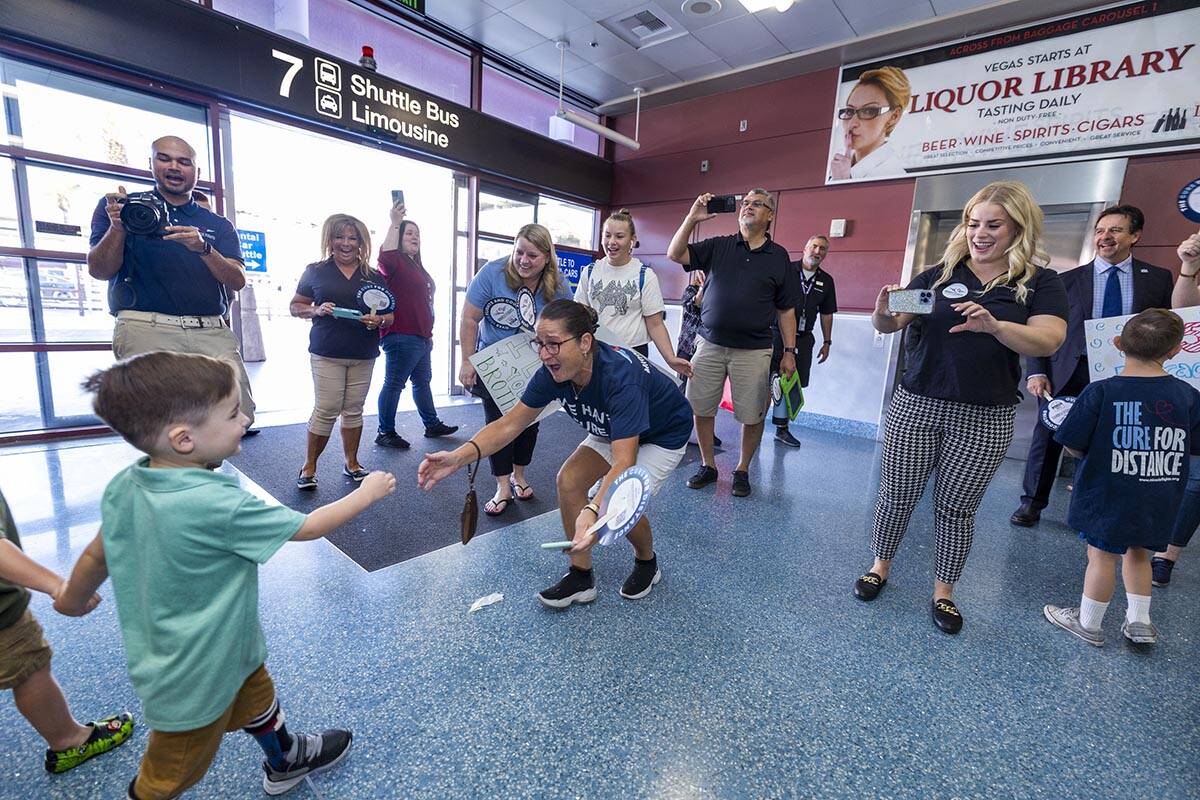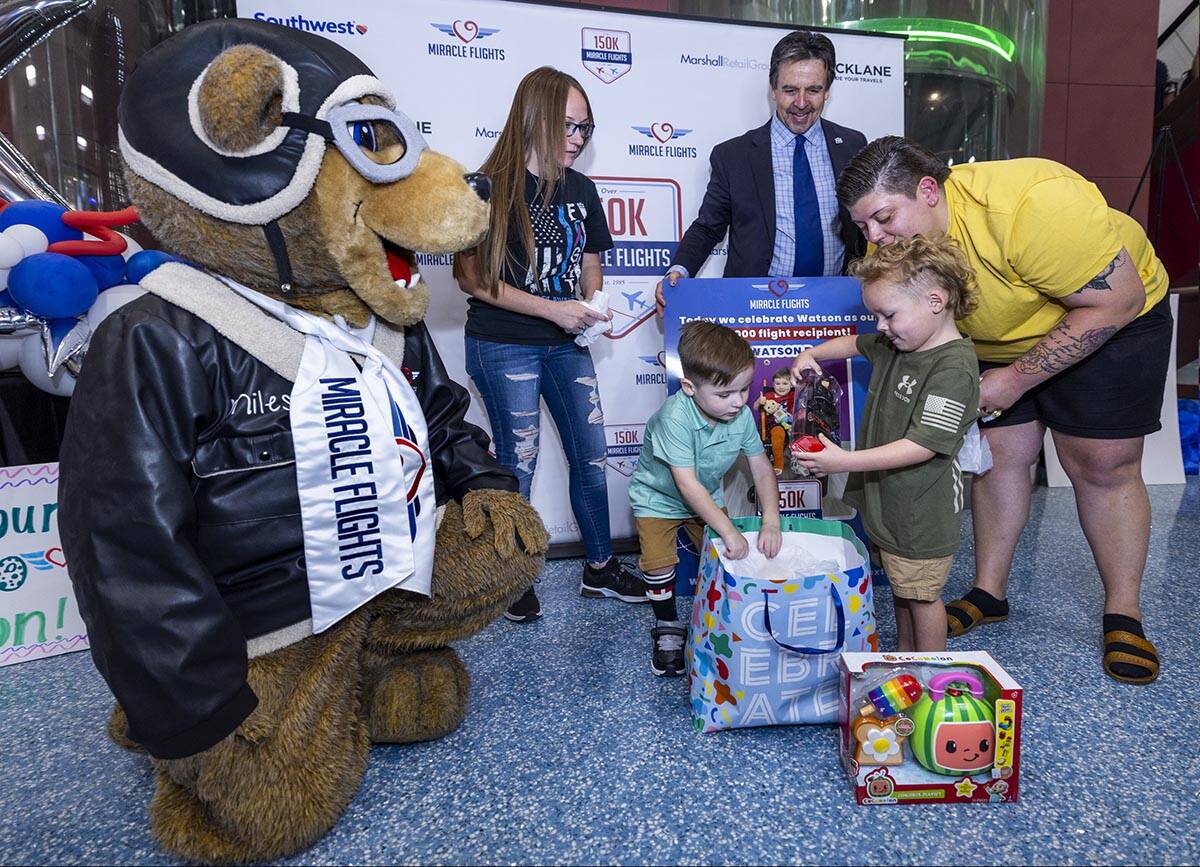 Las Vegas-based Miracle Flights celebrated its 150,000th flight Saturday by showing off all things "150K."
In cooperation with their board of directors and corporate partners, Marshall Retail Group and Southwest Airlines, the celebration was held at Harry Reid International Airport.
Levi Krystosek, recipient of Miracle Flights' 100,000th flight was on site to welcome 150,000th flight recipient, Watson Beas, on his return from the Paley Orthopedic and Spine Institute at St. Mary's Medical Center in West Palm Beach, Florida, where he has received specialized medical treatment for clubfoot.
Miracle Flights is a national non-profit that flies youths and their parents in need of medical treatment across the country.