Free lessons in North Las Vegas make tennis more widely available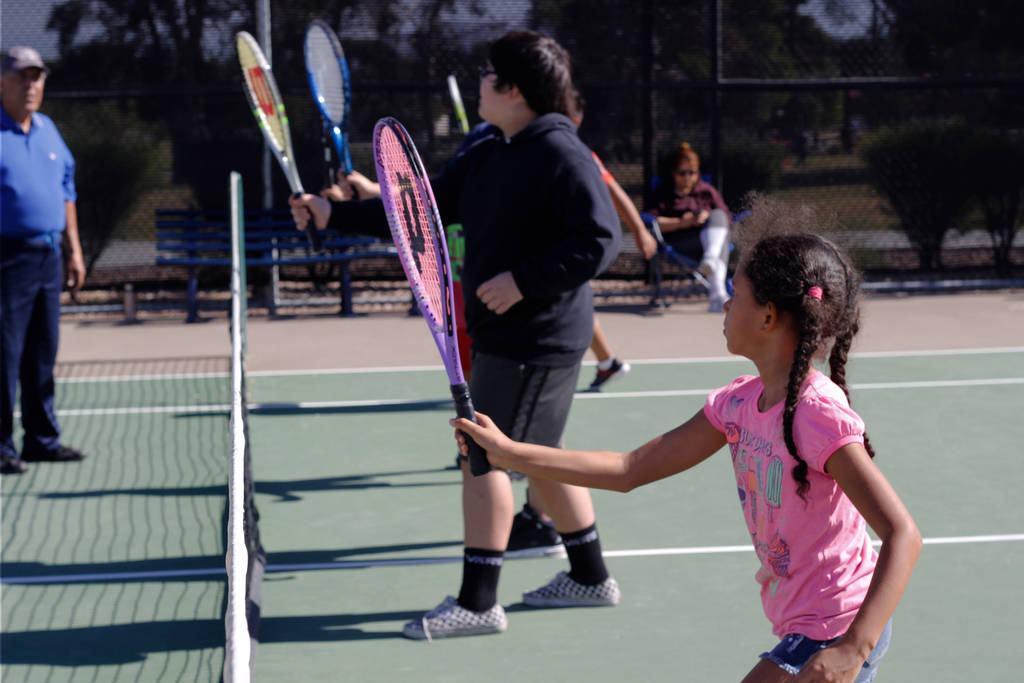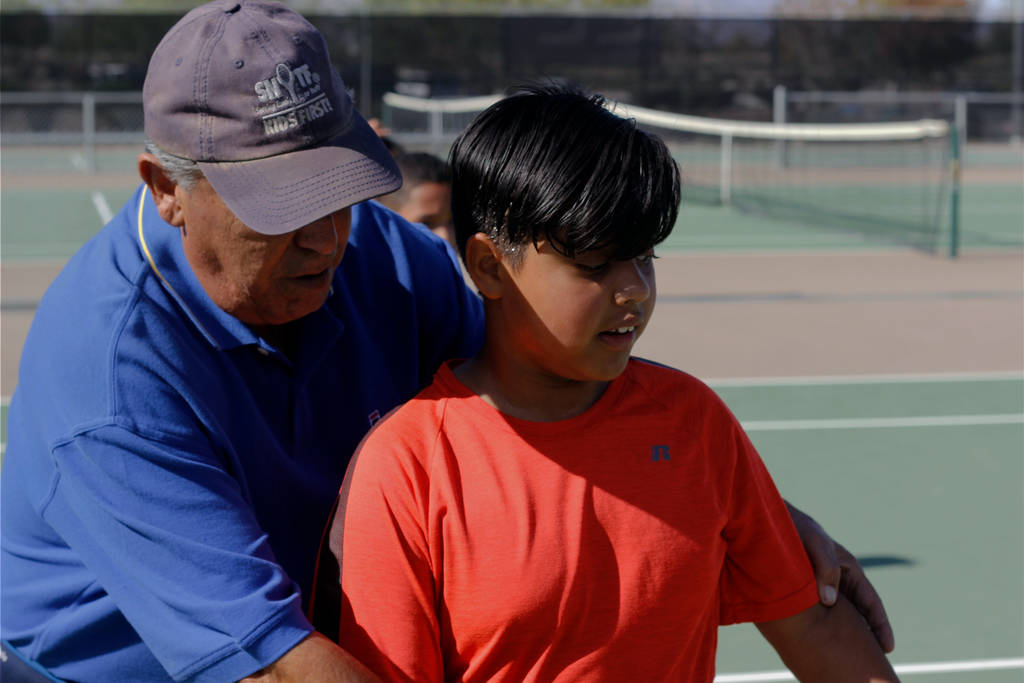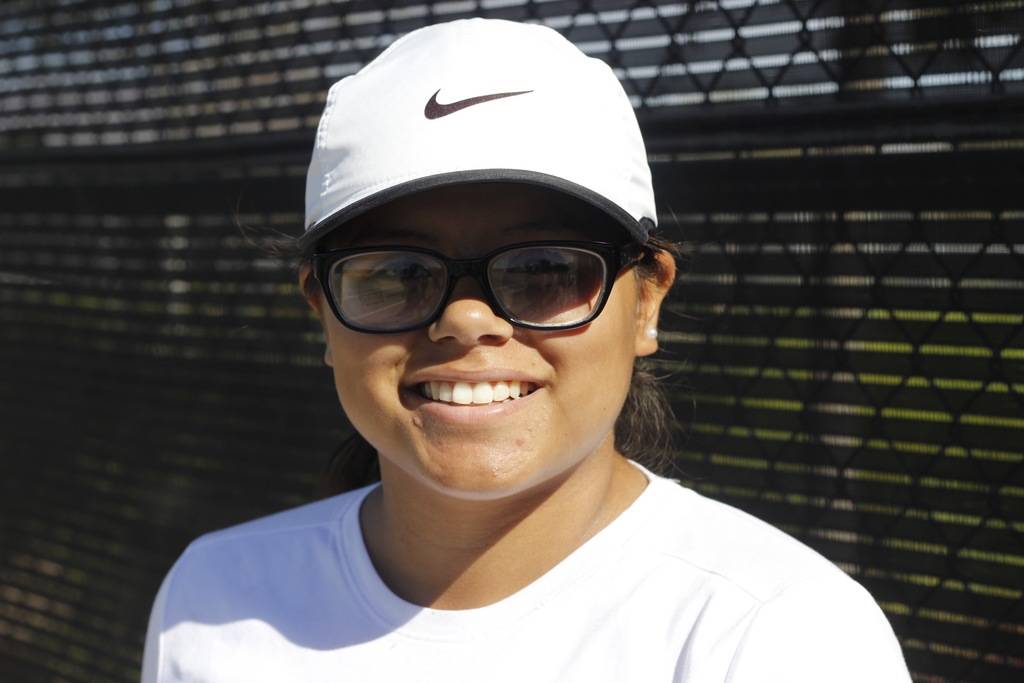 "Step, lift, punch!" a handful of students shouted as they lifted their racquets in the air, following an instructor during tennis lessons Saturday at Craig Ranch Regional Park.
"I used to play baseball and I just wanted to try this out," said 14-year-old Atlantis Rivas, a freshman at Shadow Ridge High. She added, "Usually you have to pay a lot of money for classes like this. It's cool that they're free."
The free lessons are offered by Marty Hennessy's Inspiring Children Foundation to youths ages 3-18. Rivas has been taking them with her 12-year-old brother for a few weeks, since her mother learned about them in a church catalog.
"It teaches them a lot of skills," said Maria Soto, Rivas' mother. "They learn their weaknesses. They need these skills in sportsmanship, working with others, communication. We just moved here from California, and we really don't go anywhere. They're not involved in any sports as of yet, so I saw it as an opportunity for them to get out. They started liking it; plus it's free."
The lessons are a part of the foundation's mission to help young people develop as athetes, scholars and overall outstanding citizens, according to founder Ryan Wolfington of North Las Vegas. The program started at Lorenzi Park and expanded to North Las Vegas this year. The foundation hired 83-year-old coach George Cantu to lead the lessons. Cantu has coached tennis since 1963.
"Most disadvantaged parents can't afford the price of a tennis lesson," Cantu said. "These kids get a chance to learn tennis for free. It teaches the kids to pay attention — all the qualities you would expect a student to know in the classroom."
Cantu's assistant, Veronica Palacios, 18, was 10 when Cantu and another coach, Jan Vantuyl, started teaching her tennis. The two were like grandfather figures, she said. After Vantuyl died a few months ago, Palacios took over tennis classes for him at Desert Pines and recently started helping Cantu with the children at Craig Ranch.
"When I was playing, it was a way for me to de-stress," Palacios said. "But also a way for me to leave everything — all the problems that I had, off the court. It was just having this place where I was OK, and coach Vantuyl and coach George gave me that. I want to give other kids the same thing."
Contact Mia Sims at msims@reviewjournal.com. Follow @miasims___ on Twitter.
If you go
What: Free tennis lessons for ages 3-18
Where: Craig Ranch Regional Park, 628 W. Craig Road
When: About 11 a.m. Saturdays
Duration: There's no planned end date as winter nears