Fun slides into North Las Vegas celebration — VIDEO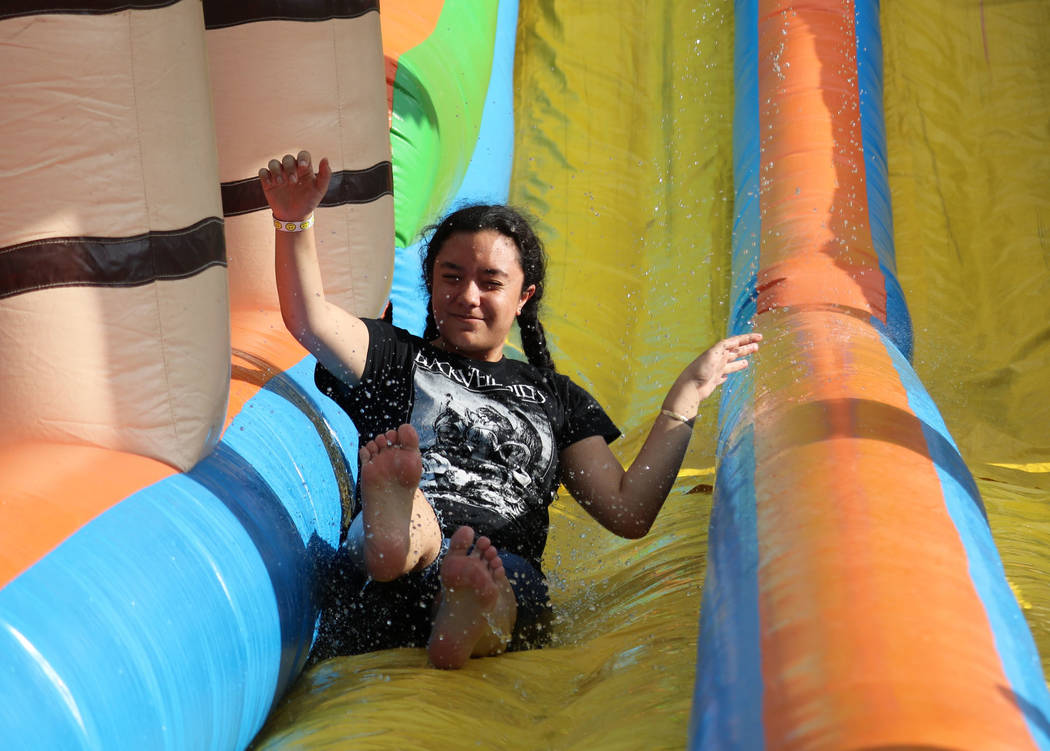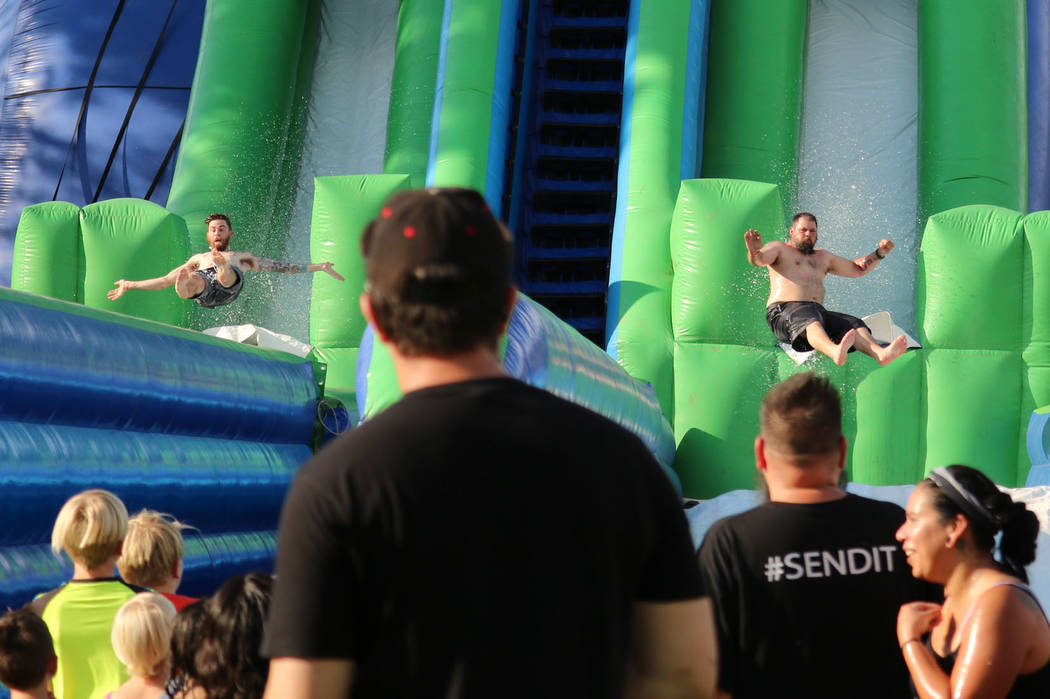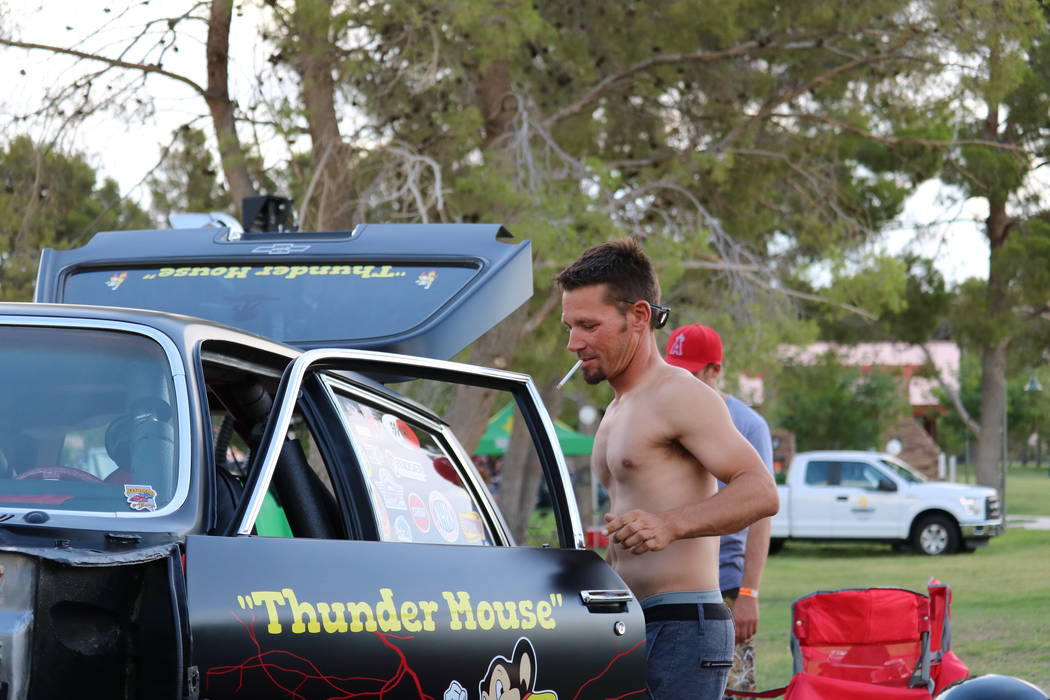 The city of North Las Vegas held its inaugural Slides, Rides & Rock and Roll event Saturday night at Craig Ranch Regional Park.
The city billed the event as "a tribute to the classic summer night: water slides, cool cars and great classic rock and roll."
Highlighting the event was a water slide village, featuring slides for all ages, including a 51-foot slide that city officials said was the tallest inflatable slide in the country. The event also included a display of cars from different eras.
The event also was expected to conclude with musical tributes to Journey, Bon Jovi and Van Halen.