Mayor's endorsement fueled Scott Black's rise in North Las Vegas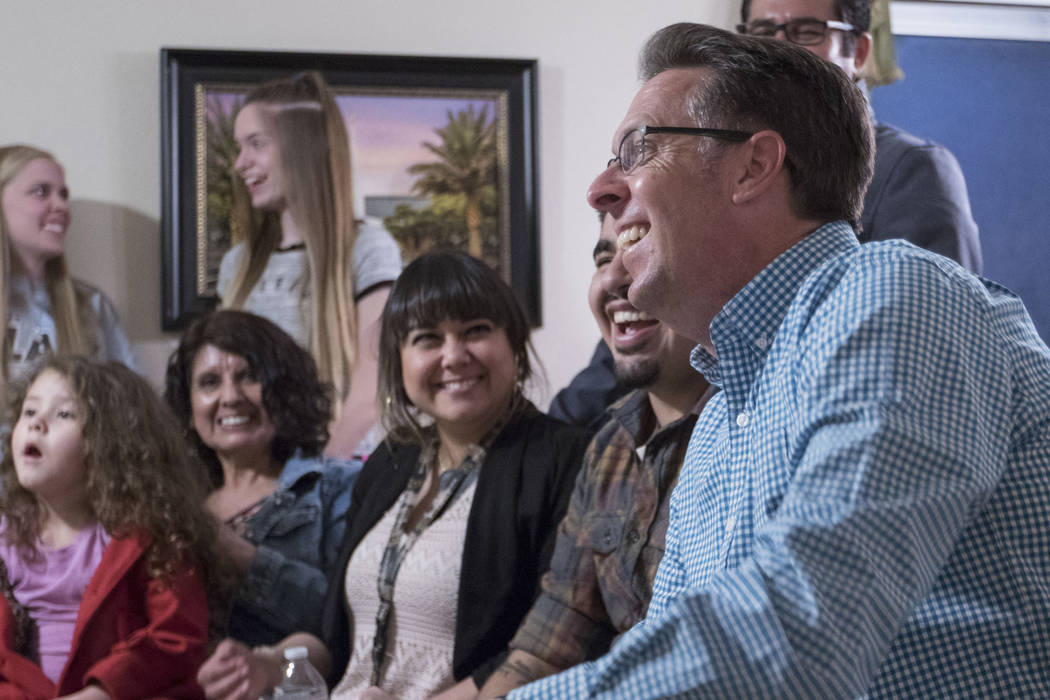 Scott Black rose from relative obscurity to a serious contender for the Ward 3 seat on the North Las Vegas City Council.
Although he's lived in North Las Vegas for most of his life, Black wasn't as politically connected as two-term incumbent Anita Wood, nor as experienced as fellow challenger and former Clark County commissioner Tom Collins.
A few factors may have propelled Black's unlikely candidacy, including his affiliation with the Republican party, aggressive campaigning and a coveted endorsement from Mayor John Lee, a registered Democrat.
"I'm a newcomer, I was an unknown, and the mayor's endorsement gave me one tank of gas," said Black, owner of the graphic design company LogoZoo.
"But I had to refill that tank several times by reaching out and doing my own campaigning," Black said. "Knocking on doors, having conversations and listening to people really resonated with the voters."
Black was 10 when his family moved to North Las Vegas. He left town shortly after graduating high school to complete a Mormon mission in Oakland, California, and made his way back to North Las Vegas 16 years ago.
Lee said he was impressed with Black's enthusiasm when the pair met late last year, and encouraged him to jump into politics.
"I'm sure my endorsement had a lot to do with it," Lee said. "I just thought he would be another bright person on our City Council, but he really guided himself to this success."
Black placed first during the primary election held Tuesday with 33.36 percent of the vote, advancing to the June runoff with Wood, who received 30.15 percent.
Although the municipal election is nonpartisan, Wood said she competed for votes from three other Democrats, while Black was the sole Republican.
"Every race is partisan," said Wood, who is seeking a third consecutive term.
"It's hard to compare yourself to an individual candidate when there are five people in the race, but now we'll be able to focus on one opponent in the general election," Wood said. "He's someone with no substance, no political background and he's riding on the mayor's coattails."
As for Collins, the self-proclaimed "cowboy commissioner" declined to speculate why he placed a distant fourth in the Ward 3 council race with 11.27 percent of the vote. Collins didn't say whether he planned to saddle up for another political bid, or allow his career to ride off into the sunset.
"We ran a good, clean, positive and issue-oriented campaign," Collins said in an email. "And I didn't win."
Contact Art Marroquin at amarroquin@reviewjournal.com or 702-383-0336. Follow @AMarroquin_LV on Twitter.
NORTH LAS VEGAS WARD 3
■ Scott Black: 1,081 votes (33.36%)
■ Anita Wood (incumbent): 977 votes (30.15%)
■ Wilson Crespo: 668 votes (20.62%)
■ Tom Collins: 365 votes (11.27%)
■ Ender Austin III: 149 votes (4.6%)