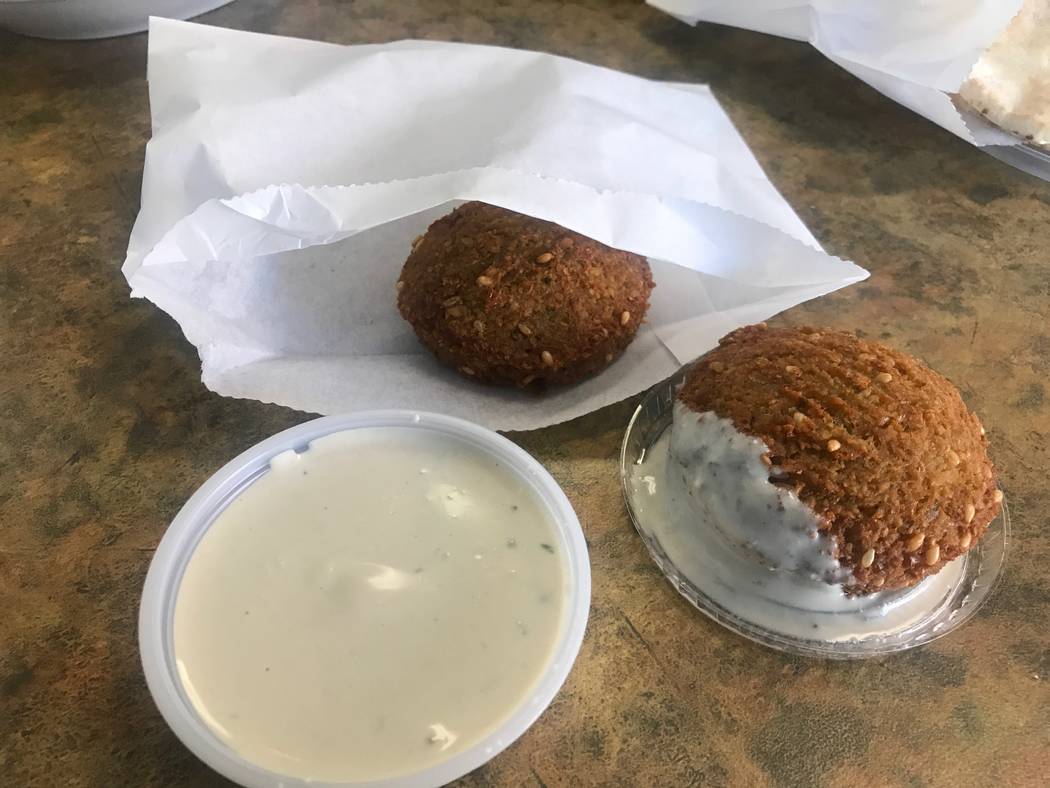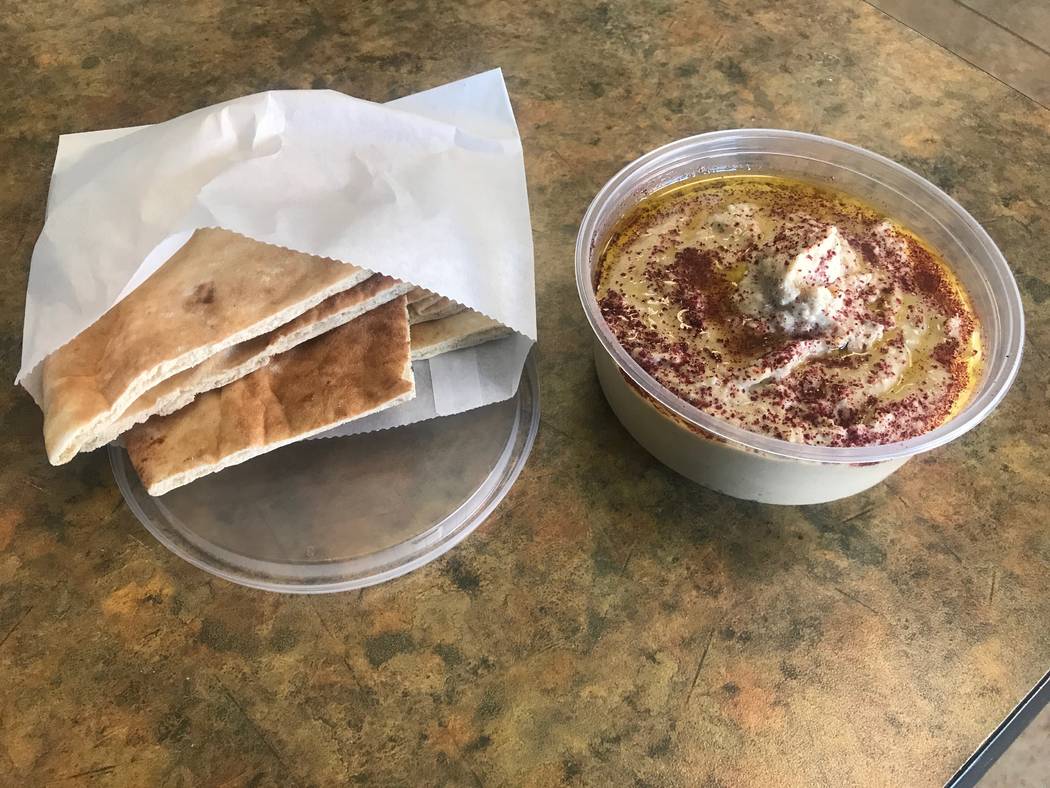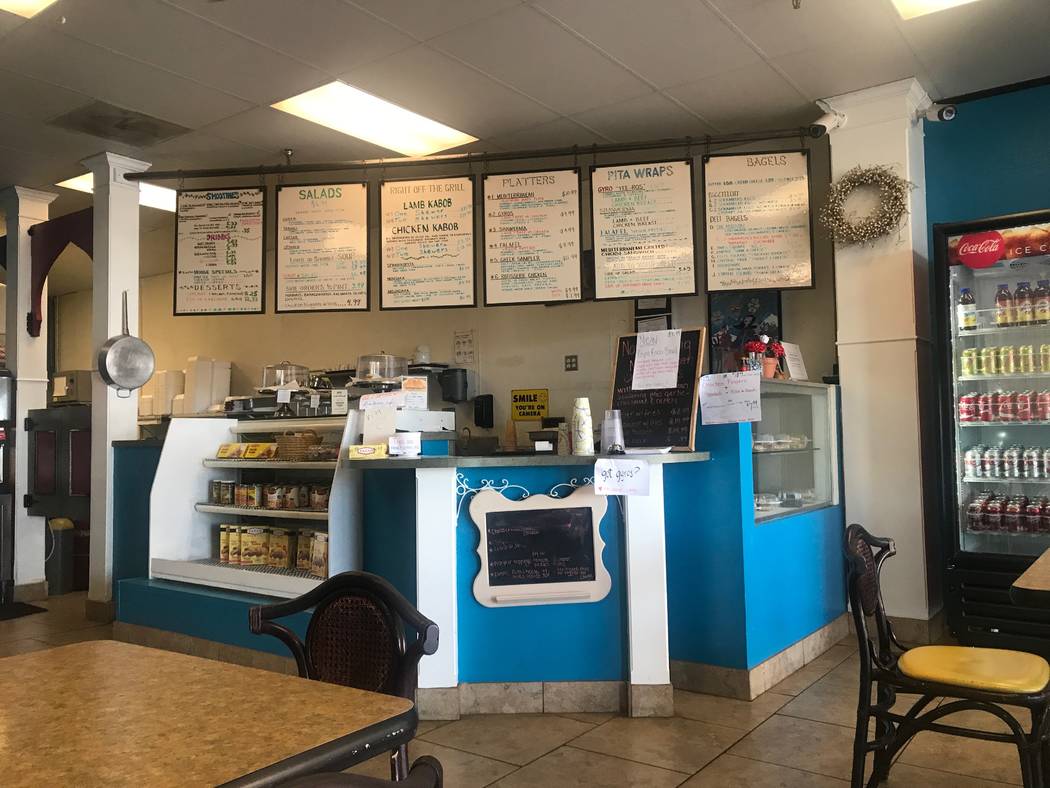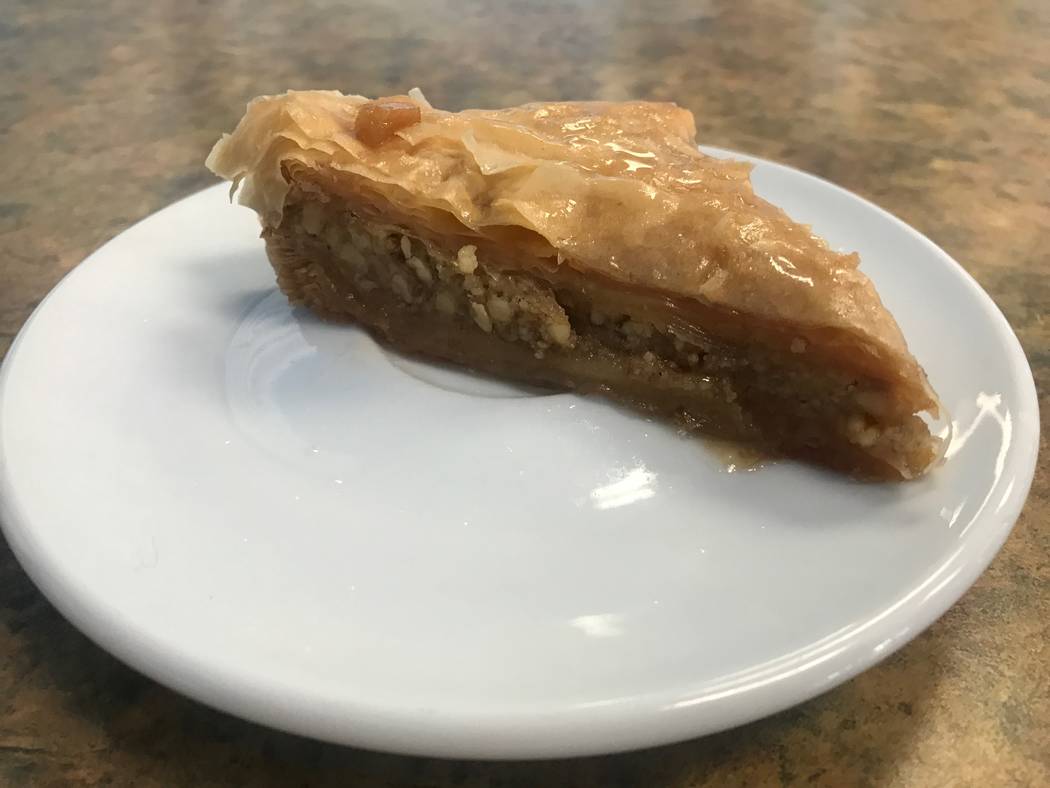 Summerlin couple Richie and Tami Abuhantash were regulars at Mediterranean restaurant Baladie Cafe before they owned it. The previous owners moved to California and asked the Abuhantashes to take over the north valley eatery.
Richie had managed his family's pizzerias, but Baladie Cafe was his first business venture. Richie, a native of Jordan who moved to the Las Vegas in 2001, said he was excited to own a restaurant rooted in his culture.
"Cooking the food that you've eaten all your life and all of the recipes from my grandma, aunts and sisters, to be able to put that into an actual business is really amazing," he said. "It definitely reminds me of home."
Baladie Cafe sells traditional Mediterranean dishes such as gyros ($6.99), falafel (veggie patties), kabobs, spanakopita ($8.99 for platter with half greek salad with herb pita), hummus (1/2 pint with pita bread for $3.99) and Greek and Turkish coffee ($2.25). The restaurant also has smoothies, bagel sandwiches and chicken wings, which have the same Mediterranean seasoning that is used on the fries ($8.99 with fries). The most popular items are the seasoned French fries, which come with a homemade sauce, and the pita wrap combos (includes fries and a drink for $9.99), Tami said.
Tami, who is from Long Beach, California, said the hummus, sauces for French fries and tzatziki sauce for gyros are homemade.
Richie buys baklava dessert, which comes in walnut or pistachio flavors, from a Syrian woman who is based in Michigan because he hasn't found anything that tastes better.
"I could probably come up with a way of making it, but this is so good, so why even try?" he said. "People who try our baklava say that it is very similar to (that in) the Middle East."
Contact Kailyn Brown at kbrown@viewnews.com or 702-387-5233. Follow @kailynhype on Twitter.
Baladie Cafe
Where: 4872 W. Lone Mountain Road
Information: 702-658-0024 or baladiecafelv.com
Hours: 8 a.m.-8 p.m. Mondays through Saturdays, closed Sundays
Social media: Facebook
4872 W. Lone Mountain Road