Rain chances in Las Vegas Valley diminish ahead of sunny weekend
Updated July 25, 2019 - 9:26 pm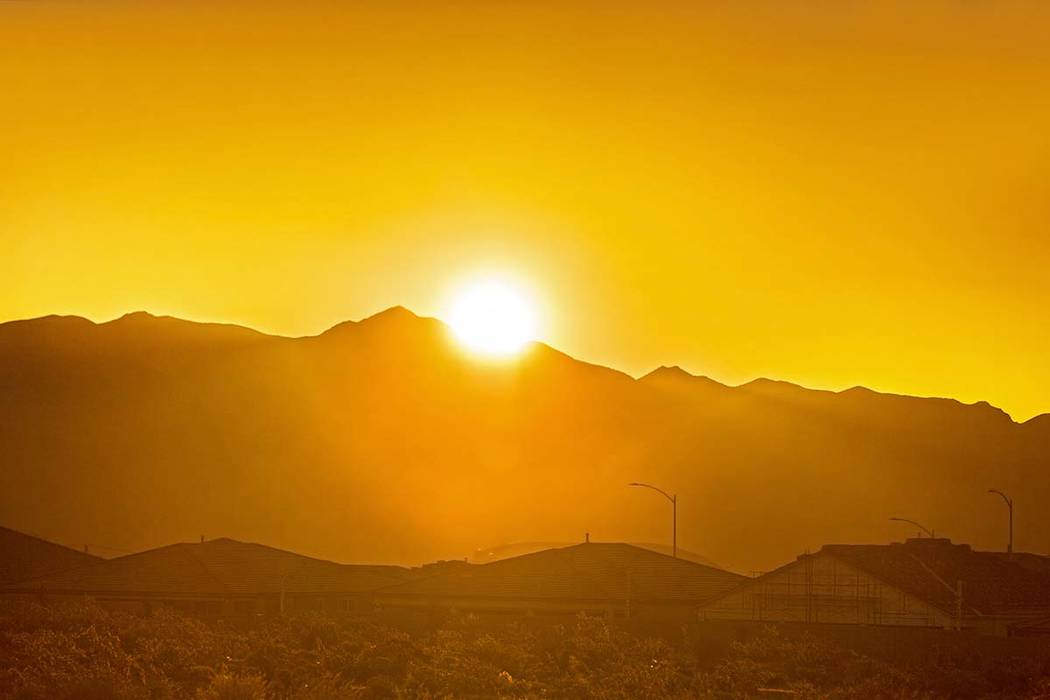 The possibility of wet weather will give way to a warmer, drier weekend in the Las Vegas Valley, the National Weather Service said.
There is a 30 percent chance of showers or thunderstorms in the valley through Thursday night, meteorologist Kate Guillet said. Las Vegas didn't see rain during the day on Thursday, as temperatures reached 99 degrees, but the possibility remains overnight when the valley should cool down to 85.
Friday's high is forecast to be 103 degrees, with clear weather and no chance for rain, meteorologist Jenn Varian said.
The valley will continue to be clear on Saturday, Guillet said. No rain is expected from Saturday through Tuesday.
Highs on Saturday and Sunday will climb to 106 and 108, respectively, Guillet said. The new workweek should begin with slight cooling as highs dip to 109 on Monday and 106 on Tuesday. The average high this time of year is about 105 degrees, she said.
Partly cloudy skies should return to the valley on Sunday and Monday and become mostly cloudy on Tuesday.
Outside of possible storm activity, winds are expected to hover between 10 and 15 mph through Saturday.
Overnight lows will range from 85 to 88 through Tuesday.
Contact Mike Shoro at mshoro@reviewjournal.com or 702-387-5290. Follow @mike_shoro on Twitter.