RJ promotes Carri Geer Thevenot to assistant managing editor
Updated January 13, 2023 - 10:37 am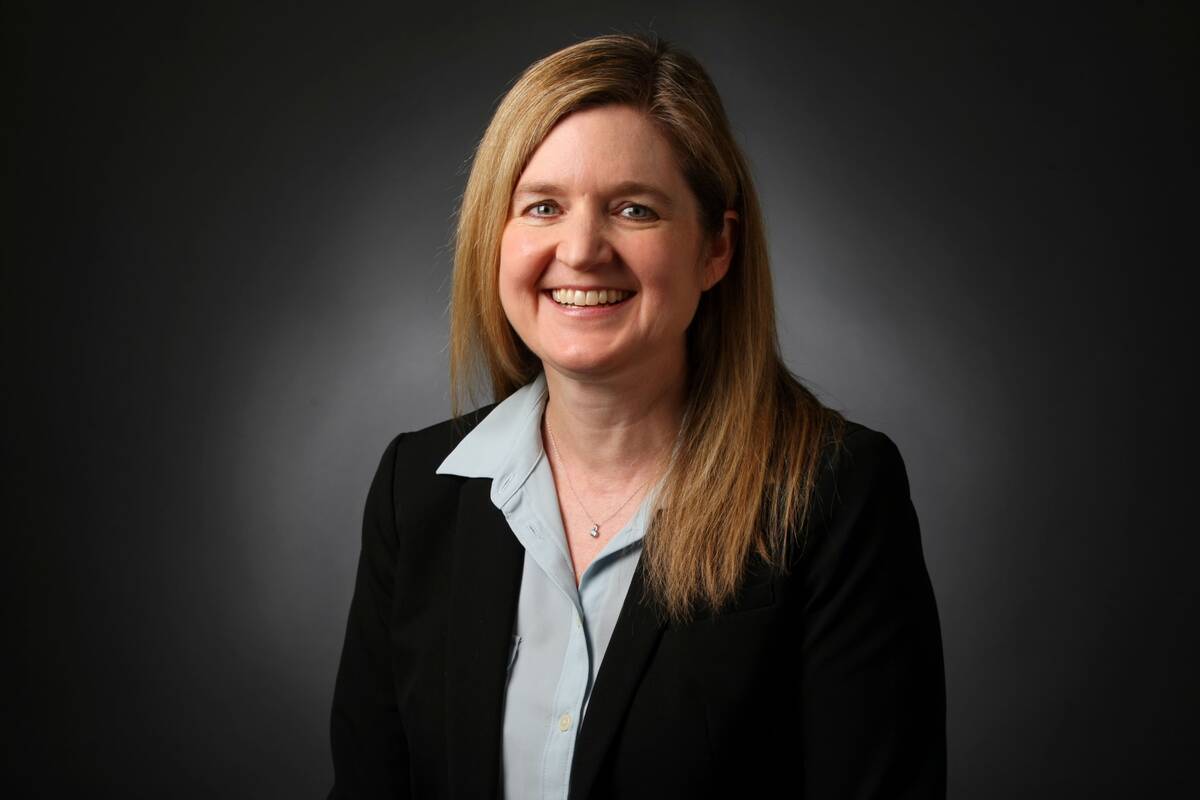 The Las Vegas Review-Journal named Carri Geer Thevenot as the newspaper's assistant managing editor overseeing news and business coverage.
Geer Thevenot, who assumed the new role this month, has worked at the Review-Journal for more than three decades and most recently worked as the metro editor. Before transitioning to editing, she worked as a reporter at the paper for 25 years.
"I'm grateful for the opportunity and the trust that they've placed in me. I think I've worked really hard to build relationships in the newsroom, and I really appreciate the fact that they value my judgment," Geer Thevenot said.
She takes over for Peter Johnson, who retired in December after 48 years in the journalism industry, including the last six at the Review-Journal.
"Carri is a dedicated, thoughtful, respected and aggressive newsroom leader, and I couldn't be prouder about her promotion to this position," Review-Journal Executive Editor Glenn Cook said. "She knows the community and will prioritize coverage of stories that are important to readers."
She first came to Las Vegas in the summer of 1990 to work for the Review-Journal before going to Columbia University, where she went on to receive a master's degree in journalism. She returned to the paper in August 1991, and worked as a reporter covering police and eventually state and federal courts in Las Vegas over the next two decades.
Geer Thevenot was promoted to assistant city editor in April 2016 and was promoted again less than a year later to metro editor.
Johnson said it was clear to him early on that Geer Thevenot had natural leadership instincts.
"The staff liked, respected and trusted her. And I thought that would serve her well as a manager," Johnson said. "She was also somebody who provided me with great counsel for the last six-plus years. And hopefully I was a able to pass on some of my experiences as manager to her."
That's a sentiment one of her former colleagues agrees with.
"She's very meticulous, always had an eye toward accountability, and on top of that, is just a really good person," said ProPublica Southwest editor Michael Squires, who worked with Geer Thevenot at the Review-Journal from 2000 to 2008. "I was not surprised at the least when I saw her move to editing. And to see her continue to advance, this is really great."
Throughout her lengthy career as a reporter, Geer Thevenot wasn't sure she envisioned herself as an editor. But it's a role that she has come to embrace.
"What has been so rewarding about being an editor is the relationships I've built with those reporters, helping guide them and helping them find and tell really great stories in this community that I have lived in for 32 years now, where I've raised my children. It's just really important to me," she said.
Geer Thevenot said she's excited to lead a larger pool of reporters and editors in her new role, and hopes to capitalize on their strengths.
"It's so important today that readers, that the community, has reliable sources for news," she said. "I just want to make sure that we are choosing and telling important stories for this community, and that we're doing it fairly and accurately."
Contact Colton Lochhead at clochhead@reviewjournal.com. Follow @ColtonLochhead on Twitter.