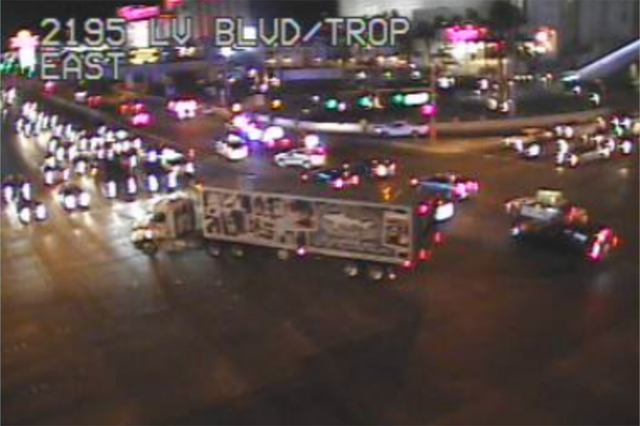 A rollover crash on East Tropicana Avenue across from the MGM Grand slowed traffic early Friday morning.
The driver of a Toyota RAV4 ignored a yield sign while turning right from South Las Vegas Boulevard onto Tropicana and collided with an eastbound Dodge Dart, said Sgt. Jon David with Metropolitan Police Department's traffic division.
The crash happened about 4:10 a.m.
David said the crash pushed the RAV4 up against a barrier wall, causing it to flip.
The RAV4 driver was taken to the hospital, but David said neither driver was seriously injured. Neither car had passengers.
Eastbound traffic on Tropicana from Las Vegas Boulevard was temporarily shut down. Just before 5 a.m., David said he expected traffic to open within a half hour.
"We're on it today," David said with a grin.
Contact Mike Shoro at mshoro@reviewjournal.com. Follow @mike_shoro on Twitter.