Cafe Sanuki owner studied art of making noodles in Japan
November 24, 2017 - 4:12 pm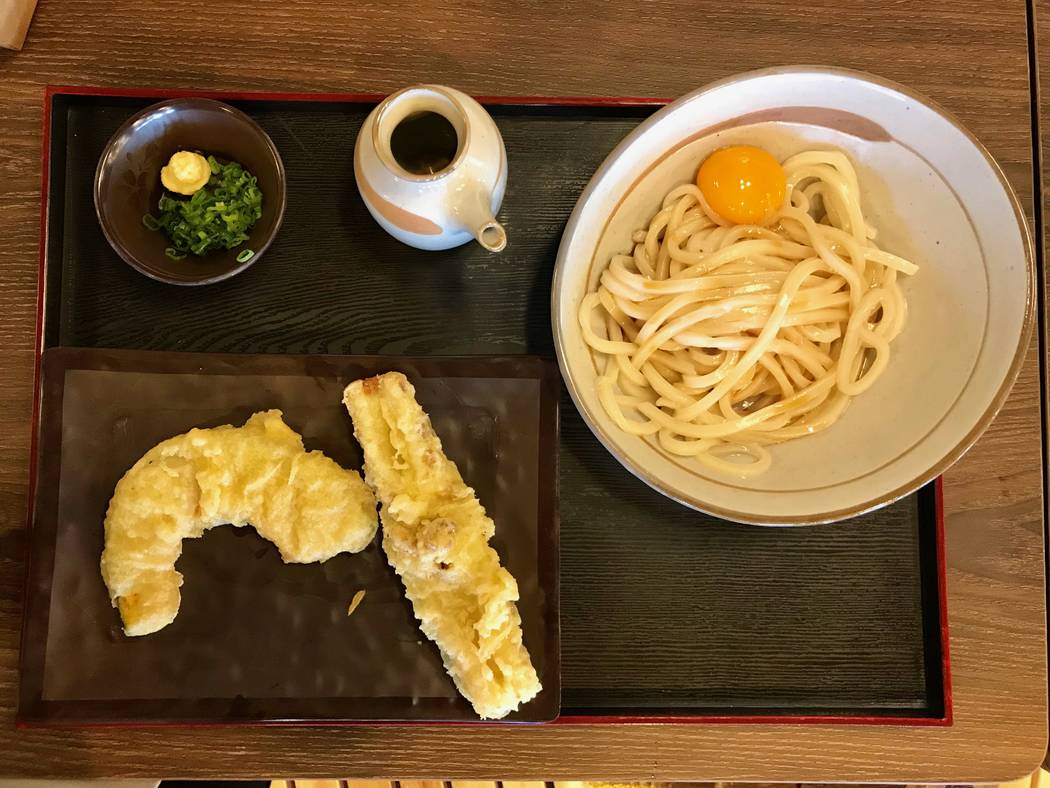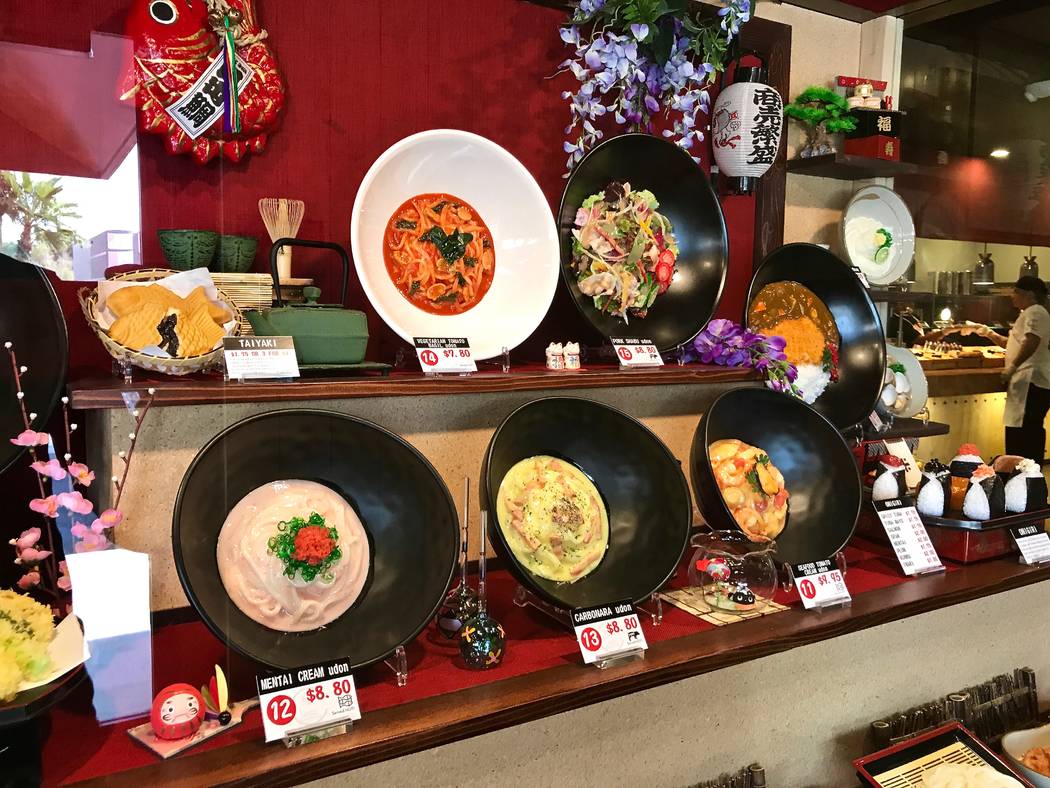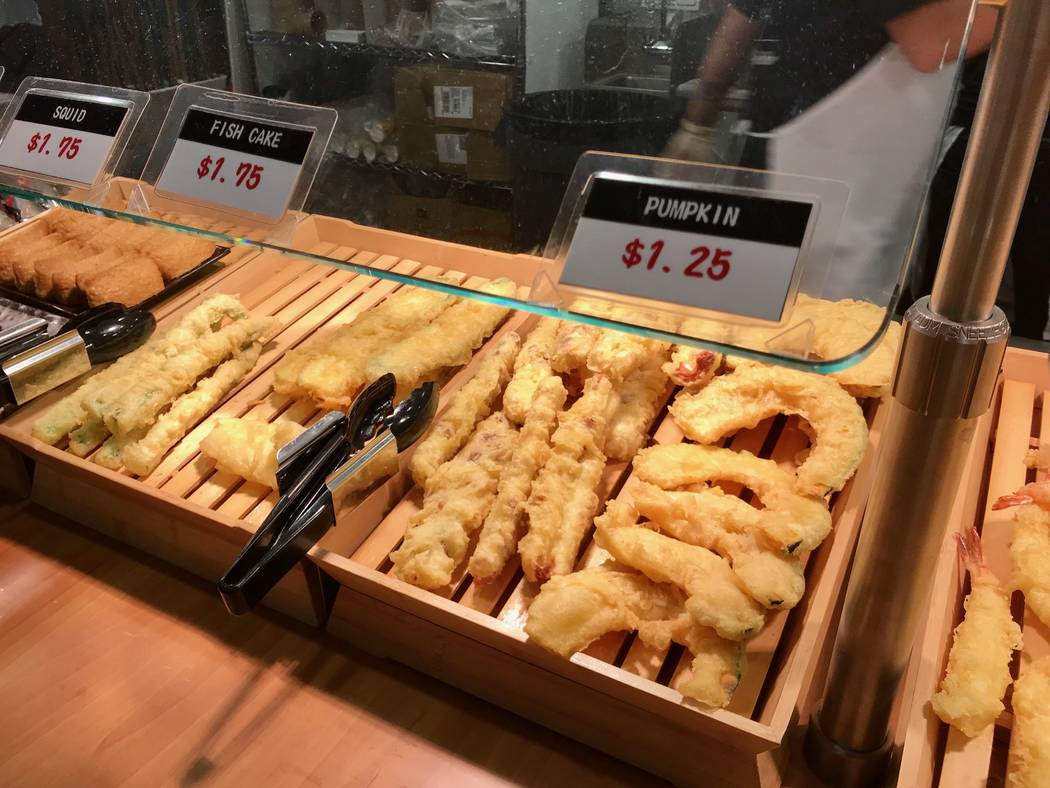 Henry Fan will never forget the first time he ate "good" udon.
He was on vacation in Hawaii with his son last year and saw a restaurant with a long line zigzagging out the door and down the street. It was an udon noodle shop.
"As soon as I walked in the door, the blast of the aroma from the food was fabulous," Fan said. "It blew me away."
Changed by the experience, Fan opened an udon restaurant, Cafe Sanuki. The restaurant had its soft opening on Nov. 14. Udon is a thick, wheat-flour noodle in Japanese cuisine that often is served hot in a mild seafood broth.
Fan has had a career in the graphic design and printing trade, and he owns a Henderson-based printing company, Silk Cards. A child of Chinese immigrants, Fan grew up in Chicago and worked as a delivery boy for his parents' fast-food Chinese restaurant.
His parents eventually opened a fine-dining Chinese restaurant, and Fan worked his way up there as a dishwasher, a busboy and a waiter. When he finished college in 1995, he was done with the restaurant business, he said. And he was, for a time.
"I'm not opening an udon shop just to make money," Fan said. "My printing company does that already. It's more about respecting the art of udon and bringing that authenticity to our food culture in Vegas."
Fan's printing business has about 75,000 retailers and 40,000 agencies as customers.
Before Fan left Hawaii, he already was planning a trip to the Kagawa Prefecture (formerly the Sanuki Province), which is known for its udon.
For the better part of 2016 and this year, Fan has been in Japan. He purchased a $40,000 Yamato noodle machine and a 40-gallon electric kettle boiler, and he created a mixture of dashi, a seafood-based cooking stock.
Fan is adamant that machine-made noodles make a better dish.
They're "more consistent than any handmade noodles can ever be," Fan said. The machine mixes the dough evenly and rolls the dough to an electronically-measured thickness, resulting in a consistent cook each time, Fan said.
The menu has 16 types of udon dishes, including traditional dashi-broth udon like kamatama ($6.45, served with a raw egg), kitsune ($7, served with fried tofu) and niku ($7.45, served with beef). There are also fusion dishes, like carbonara udon ($9), tomato-basil udon ($8) and beef curry udon ($7).
The four rice dishes are served in regular ($7.45) and mini ($4) portions and include beef, pork curry, chicken and egg and miso garlic pork belly.
Food is served cafeteria style. After grabbing a tray, customers are led down a small line, where they can watch through plate glass as the udon dough is rolled, cut and boiled.
Noodles are cooked for exactly 17 minutes, fished out with a net and dropped in an ice bath.
When a customer orders, the noodles are reheated and placed in an instant dehydrator that uses a vaccuum to remove the water from the noodle. This helps the noodle absorb more of the broth, Fan said.
Further down the cafeteria line is the tempura bar with eight to 10 options including squid, shrimp, asparagus and mushrooms ($1-2 each). There are also onigiri rice rolls ($1-2 each) with stuffings including salmon, Spam and spicy tuna.
Diners can also add oden, or stewed ingredients, like fish cakes, potatoes, squid and tofu for $1-$1.50 each.
Fan said his goal is to franchise Cafe Sanuki. He's already looking at locations in California and Chicago.
Contact Madelyn Reese at mreese@viewnews.com or 702-383-0497. Follow @MadelynGReese on Twitter.
Cafe Sanuki
Where: 4821 Spring Mountain Road, Suite G
Hours: 11 a.m.-2:30 p.m., 5-9 p.m. daily
Phone: 702-331-9860
Website: cafesanuki.com
Social media: facebook.com/cafesanuki