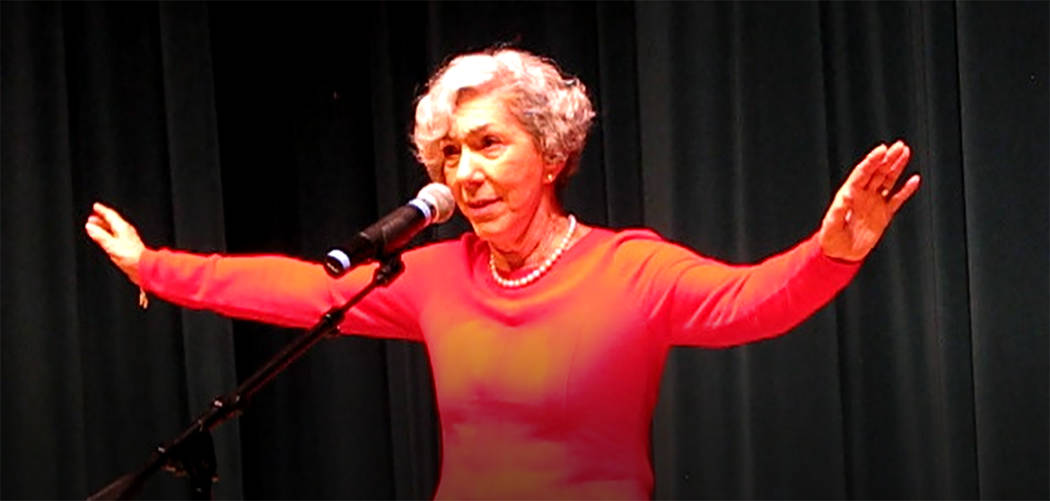 Interacting with listeners is among the biggest rewards of performing, storytellers say.
That's part of what attracted 12 to 20 members to the Nevada Storytelling Guild, the Las Vegas affiliate of the National Storytelling Network. Members periodically tell cultural, personal and folk stories to intimate audiences.
They'll be on a bigger-than-usual stage starting at 1 p.m. Nov. 17 at the guild's annual Tellabration. The free gathering is set to showcase nine stories and eight storytellers, and it's aimed at introducing attendees to the craft of storytelling and inspiring them to share their own tales.
Karla Huntsman founded the Las Vegas guild in 2008, but it disbanded when she moved to Utah. She later returned to Southern Nevada and restarted the group in 2012 along with Rochelle Hooks, guild president.
"It is very intimate and different than any kind of entertainment," she said. "The storyteller presents their story and provides the music, the ambiance, but the audience member is also creating the story with their imagination. Someone creates all the visual pictures, but you create the story."
Hooks got her start in storytelling in a similar group in Missouri and, after moving to Las Vegas in 1997, began teaching storytelling to children at the West Las Vegas Arts Center. Hooks formerly taught Clark County School District kindergartners through second-graders; she's now the chairwoman of the Department of Education at the College of Southern Nevada.
Aside from putting on Tellabration on the weekend before Thanksgiving, coinciding with other National Storytelling Network affiliates' Tellabration events, the Nevada Storytelling Guild meets the fourth Tuesday of each month at the College of Southern Nevada North Las Vegas Campus, with the exceptions of December and July, for storytelling workshops, coaching and open mics.
Huntsman said many people have never experienced storytelling and have no idea what it consists of, and that listeners often approach her after a story to tell her it triggered memories of their own tales.
The Nevada Storytelling Guild supports both traditional stories and folk tales, as well as personal stories. Member Sandy Perlman will tell a Hawaiian legend Saturday and perform a traditional hula dance.
Perlman's story is of Naupaka, a half-flower that grows on the Hawaiian Islands. Hooks' story is about Anansi, a popular character in African folk tales who teaches life lessons. The audience will be asked to chant during the story.
Huntsman said her tale links a legend to the Route 91 Harvest festival shooting and ends with an original song about a lesson learned from the tragedy.
Contact Rachel Spacek at rspacek@reviewjournal.com. Follow @RachelSpacek on Twitter.
If you go
What: Tellabration
Who: Organized by the Nevada Storytelling Guild
Where: West Charleston Library Lecture Hall, 6301 W. Charelston Blvd.
When: 1 p.m. Nov. 17