Las Vegas man saw opportunity in changing air-vent filters
November 28, 2017 - 9:46 am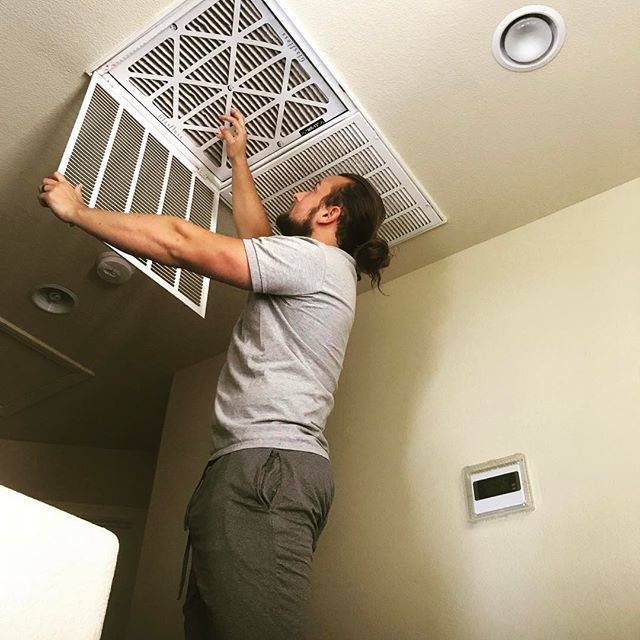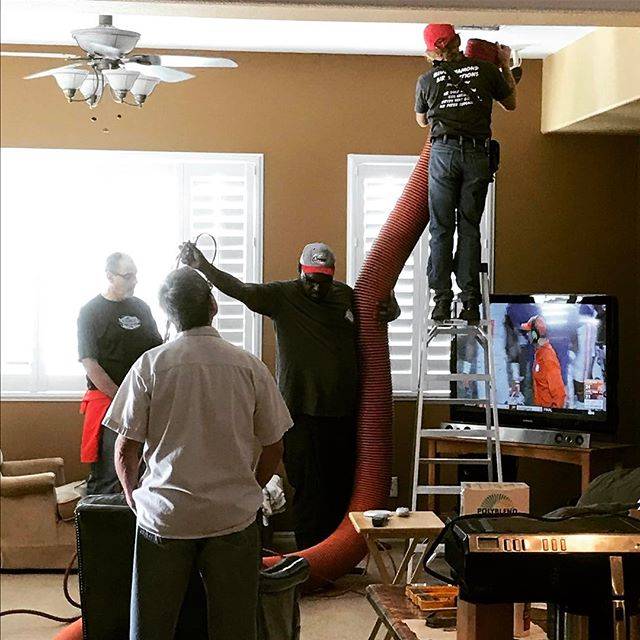 Southwest valley resident JC Pauli's business stemmed from a conversation with his father-in-law, Dan Davis, and the mundane homeowner task of changing air-vent filters.
"I was changing one in my house one day," Pauli said. "And he said, 'Honestly, that would be a good gig for you to start with.'"
Pauli agreed. He said changing an air filter could be a "nightmare," and recognized how willing he would be to pay somebody else to do the task for him.
A few months after that conversation, Pauli, 25, owns a business, a company vehicle and has two employees. Blue Diamond Air Solutions opened in September and offers commercial and residential air duct cleaning and filter replacement, dryer vent cleaning and coil cleaning.
Born and raised in Las Vegas, Pauli moved away to attend The Citadel in Charleston, South Carolina, on a tennis scholarship. He majored in English and got job as the marketing director for the United States Tennis Association after he graduated. He loved the job, he said, but it helped him realize something: He didn't like having a boss.
"I had all these ideas on what I wanted to do, and I hated having to ask someone to do them," Pauli said. "If my ideas sucked, I wanted to be able to execute and then say they suck. And if they were good, I wanted to know that they were good."
So Pauli started his business, at first on the side. After work, he would send emails to property management companies, asking if they needed filters changed.
The business grew. Within months, Pauli had enough customers to quit his full-time job. Davis helped him purchase a truck with an industrial-strength vacuum.
"He helps me every day … He's kind of like my encyclopedia, if you will," Pauli said. "Whether it be life or business or anything related to that, he's my go-to."
Davis is the owner and founder of Davis Glass & Mirror, which handles commercial and residential glass repair, installation and tinting. He said he dropped out of ninth grade and started the business in 1985 with a $3,000 loan from his mother. The company now has 36 employees.
After combing the internet and finding a truck, Davis encouraged Pauli not only to check out the vehicle, but also to ask its owner, Michael Ritchie, if he would be willing to give him business advice.
"Most business guys love to talk about their businesses," Davis said. "Especially with a young man that's ambitious. (I thought) this guy might be the same way."
And Ritchie was. Pauli now has two long-time business owners to go to for advice.
Davis said the biggest piece of advice he gave his son-in-law was to expect business to be difficult.
"I'm successful because I just worked really hard," Davis said. "I'll get up earlier than you, and I'll stay later than you. And I'll outwork you. I've told (Pauli) these stories many times, and I think a lot of it rubbed off on him."
Pauli and his wife, Jessica, have been together since they were teenagers, plenty of time for those lessons to sink in. He wants to expand to become a complete home-service business, with services for plumbing, drywall, pools and landscaping. When smart homes grow in popularity, Pauli wants to be able to service those, too.
"I want to become like one phone number, one call for everything you ever need for your house," he said. "That's kind of my grand goal."
Contact Madelyn Reese at mreese@viewnews.com or 702-383-0497. Follow @MadelynGReese on Twitter.
Blue Diamond Air Solutions
Hours: 8 a.m.-8 p.m. Mondays-Saturdays
Contact: 702-819-9394 or manager@bluediamondair.net
Website: airductcleaningnv.com
Social media: facebook.com/bluediamondair, instagram.com/bluediamondair