Officials to plug shafts at abandoned Las Vegas Valley mine
February 21, 2018 - 5:28 pm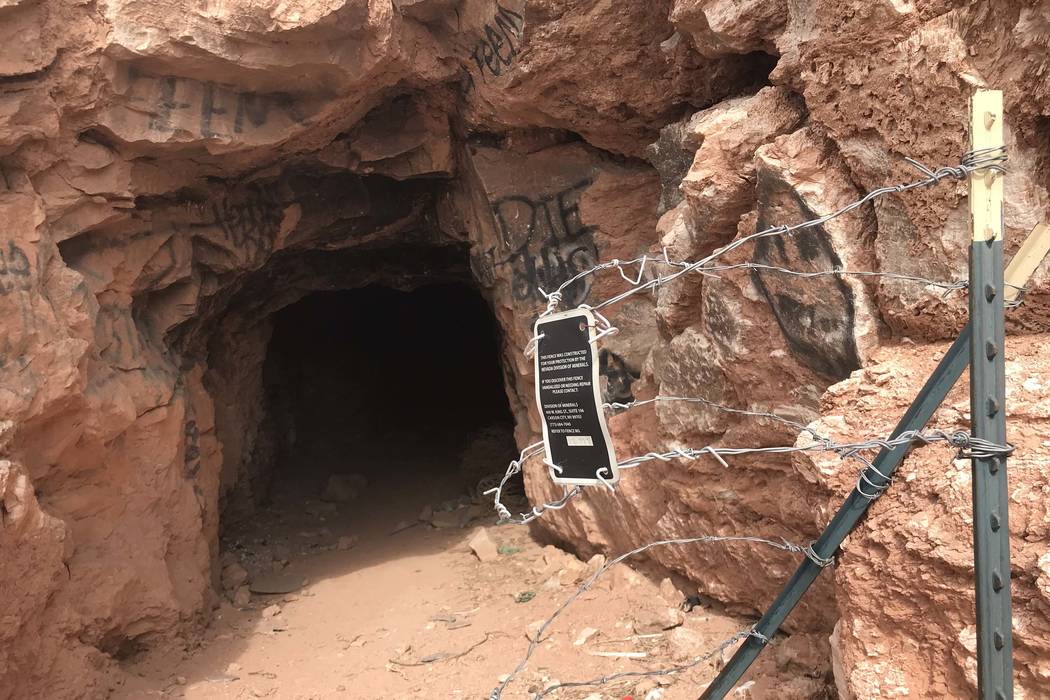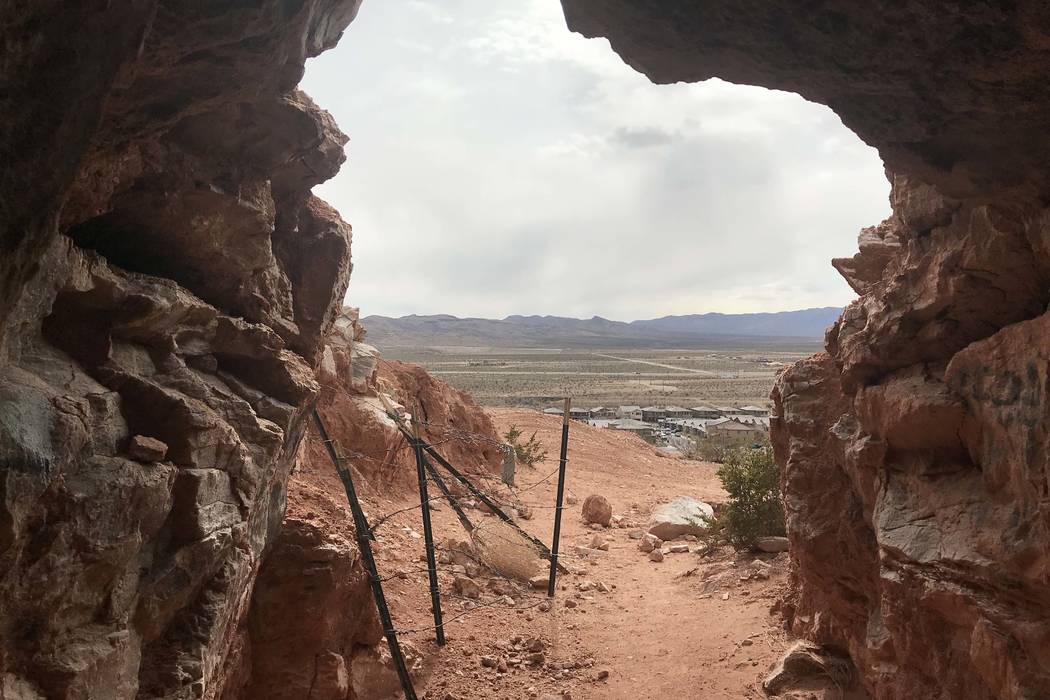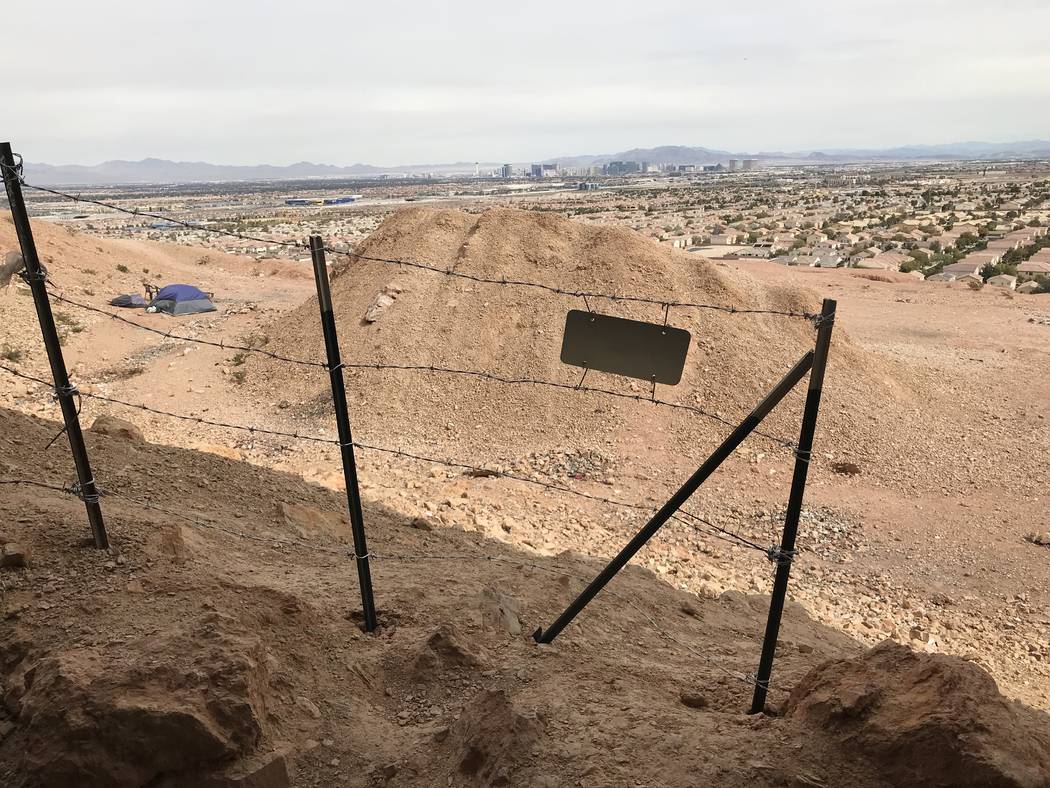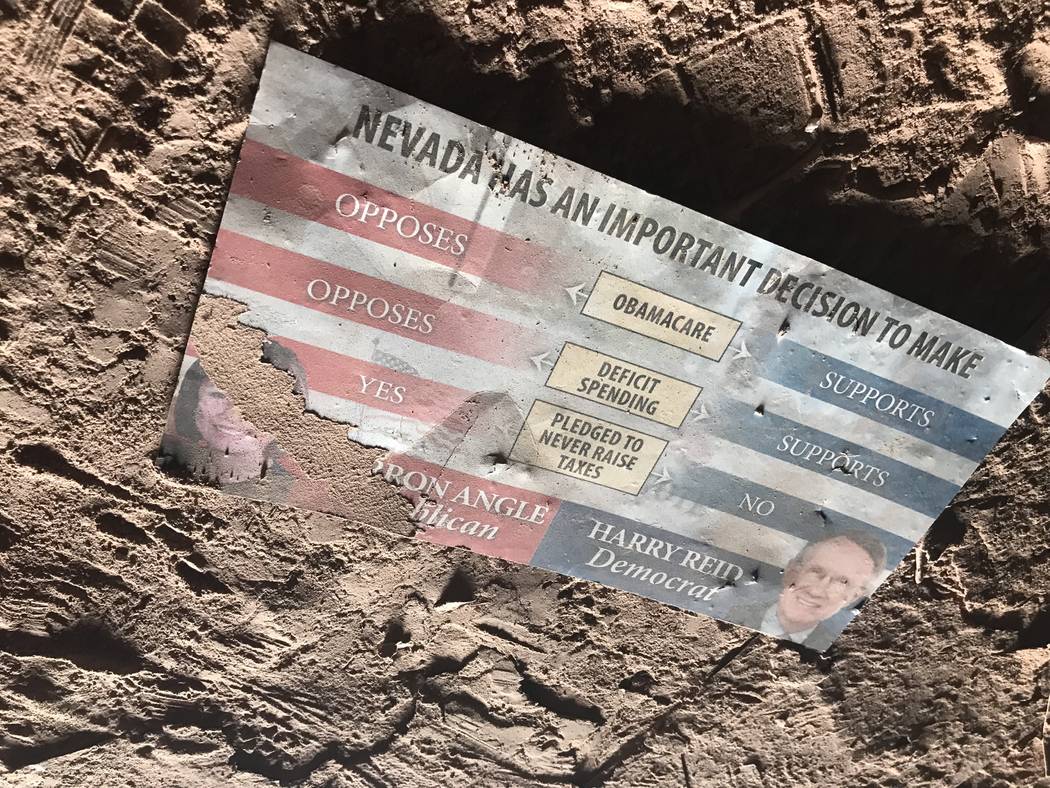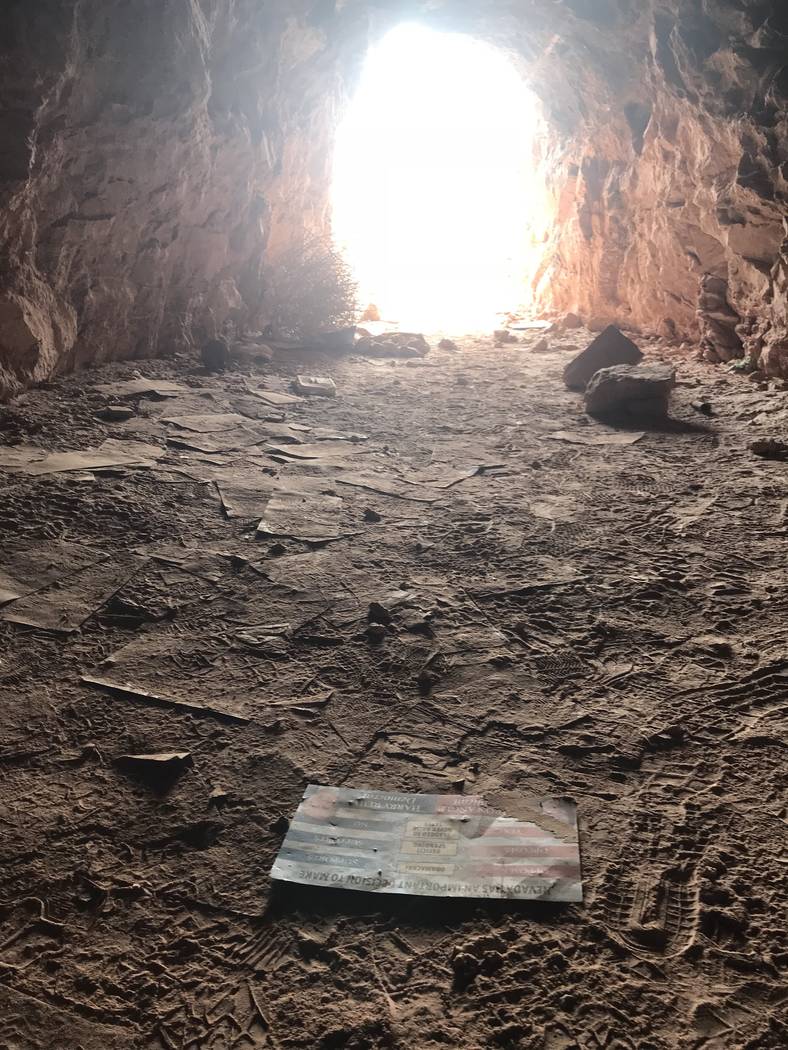 State and county officials are teaming up to take on a stubborn safety hazard left behind by an early 20th century mining operation in the southwest Las Vegas Valley.
Starting in early April, crews will begin back-filling at least 40 mine shafts at a long-abandoned gypsum mine on county-owned land near Fort Apache and Warm Springs roads.
The Arden Mine operated on Gypsum Ridge from 1909 until 1931, according to Garrett Wake, Southern Nevada chief for the Nevada Division of Minerals.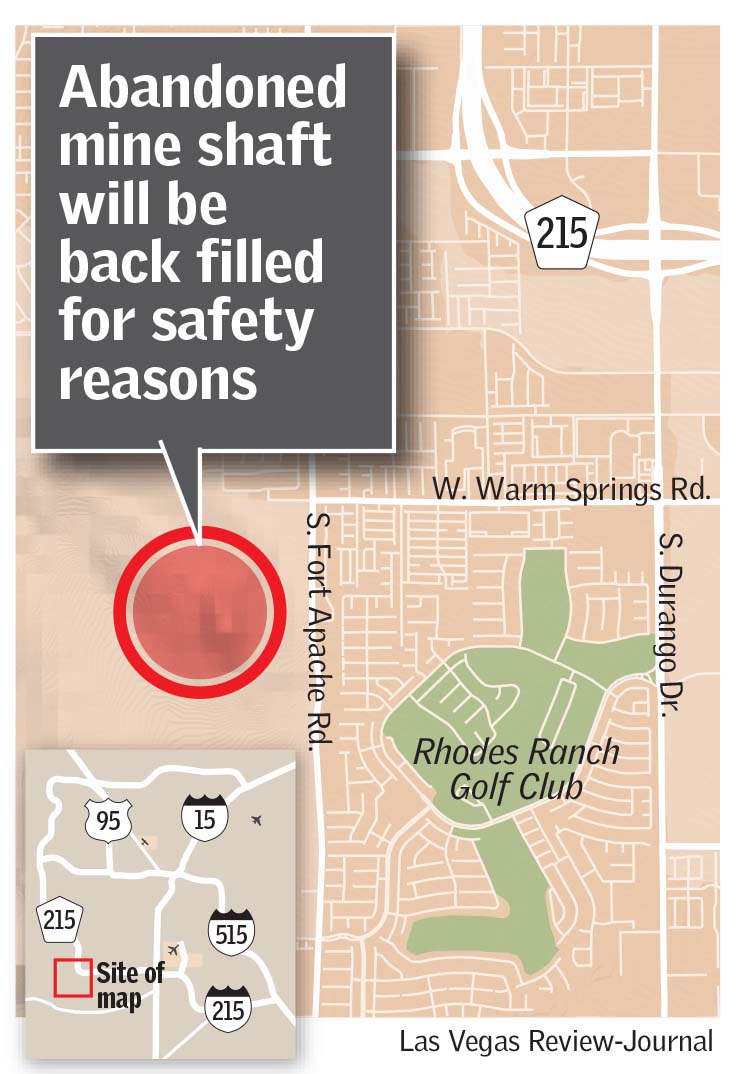 The mine's caverns and waste piles now mostly play host to curious hikers, illicit parties and a few enterprising squatters who have set up tents and plywood structures inside one of the larger shafts.
Over the past four years, the Division of Minerals and its volunteer partners have made more than 70 attempts to fence off the openings, only to see their barriers and warning signs vandalized, torn down or ignored.
Officials hope to eliminate the safety hazard once and for all with the roughly $250,000 back-filling project, which is being jointly funded by the division and Clark County.
The County Commission approved its $150,000 share on Tuesday.
The Division of Minerals regularly oversees the closure of old mine shafts across the state through its Abandoned Mine Lands Program, but Wake said this site is unique because of its size and proximity to Nevada's largest population center.
"It's so close and relatively large in scale, and it's in an intensely recreated area," he said. "There's a great view of the Strip from there. It would be a great place to watch the (New Year's) fireworks, once we get these openings secured."
State wildlife officials have already completed surveys at the site to make sure the old shafts aren't being used as by desert tortoise or other protected animals.
The closure work is slated to start April 2 and last about a month.
Wake said workers will first have to improve the roads leading to the mine shafts so they can bring in heavy equipment to fill each shaft with a plug of dirt and rocks at least 10 feet thick.
The full extent of the mine works is not known, but the mostly horizontal shafts could total several miles in length, Wake said.
The portion of the mine closest to the housing developments along Fort Apache Road is littered with broken glass, bullet casings and the remnants of campfires. Inside one small shaft where the barbed wire fencing has been torn down, the ground is carpeted with dozens of discarded campaign mailers from then-Sen. Harry Reid's 2010 race against Sharron Angle.
Once the mine openings have been filled, the division won't even need to mark them with signs, Wake said. "They won't be considered hazards anymore."
Contact Henry Brean at hbrean@reviewjournal.com or 702-383-0350. Follow @RefriedBrean on Twitter.
Stay out, stay alive
Since 1987, the Nevada Division of Minerals has identified and ranked 21,841 hazardous mine openings throughout the state and overseen efforts to secure 17,505 of them through its Abandoned Mine Lands Program.
According to the state estimates, Nevada is home to approximately 200,000 abandoned mine features, about a quarter of which are likely hazardous.
Dangerous sites located near populated areas are given top priority under the program.
The division also administers public safety campaign with the slogan "Stay Out, Stay Alive" and an educational program aimed at fourth-graders.
Since 1961, at least 20 people have died and 24 others have been injured in falls down shafts or other accidents at abandoned mines in Nevada. There have been no reports of injuries or deaths at abandoned mines since 2014.