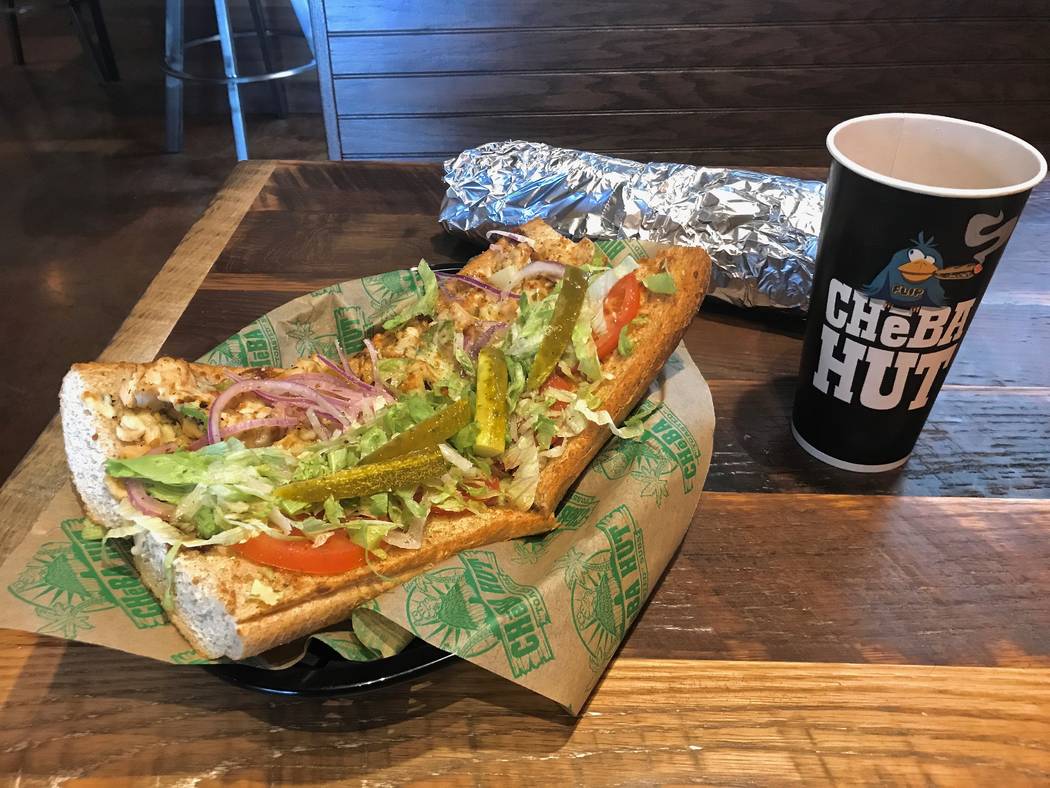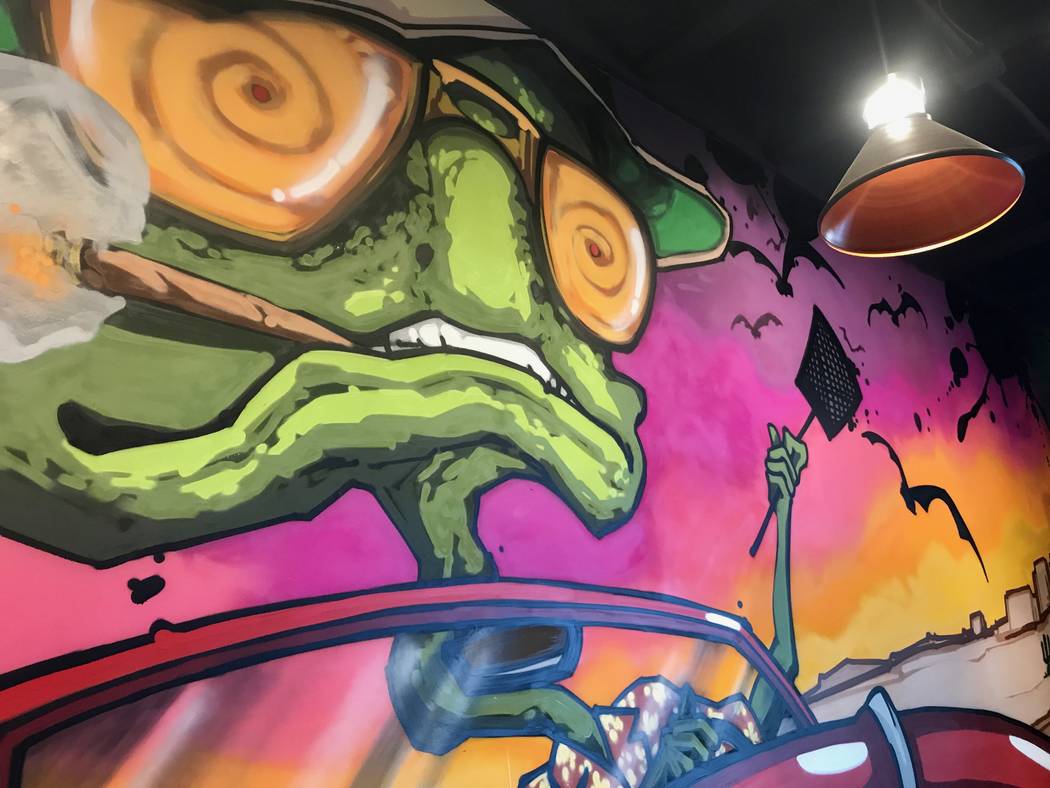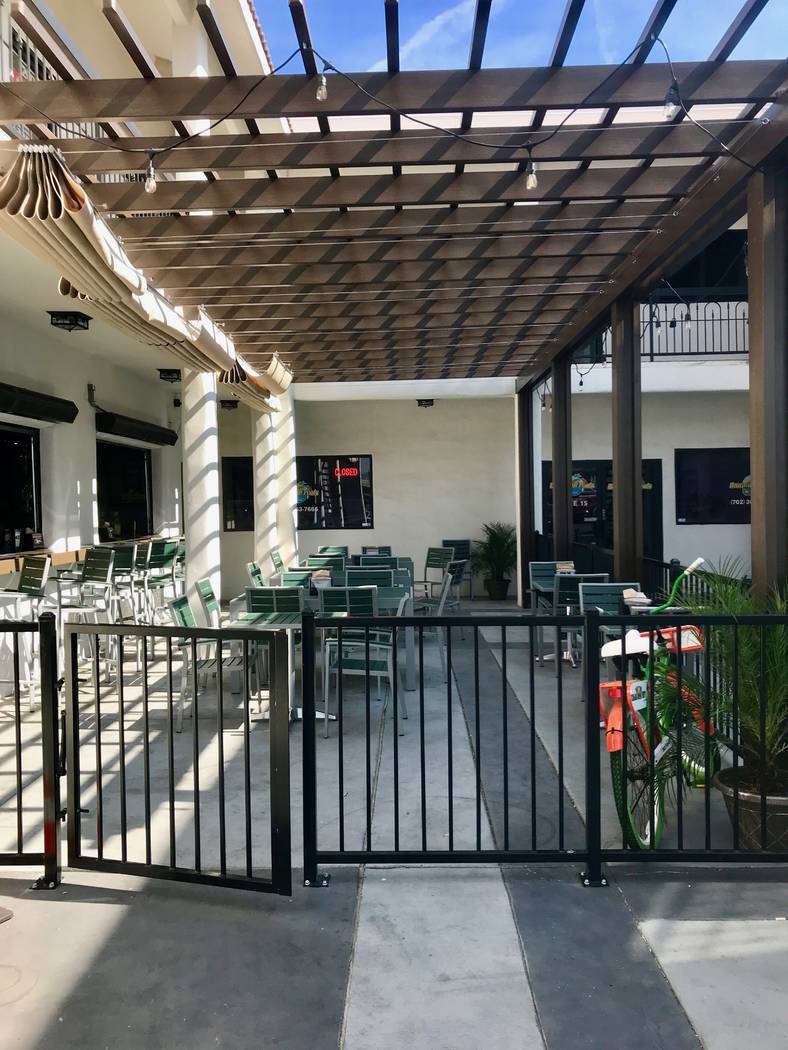 Now that recreational marijuana is legal in Nevada, expect more cannabis culture to come with it.
Cheba Hut, a pot-themed sub shop based out of Fort Collins, Colorado, opened its first Nevada location in the Sahara Rainbow Center in September. Appropriately, it is next to The Source marijuana dispensary.
Scott Jennings started Cheba Hut in 1998 in Tempe, Arizona, after Jennings graduated from Arizona State University.
Jennings worked as a delivery driver for a friend's sandwich shop post-graduation. A self-described foodie, Jennings thought he could add something to Tempe's sandwich scene, "and it kind of mushroomed from there," he said.
Cheba Hut has over 30 sub sandwiches, as well as desserts and sides. Many, including the Las Vegas location, have a full bar with regional craft beer on tap. Shops also have a "secret stash" of sandwiches unique to each location.
Sandwiches come in three sizes, each nicknamed after marijuana nomenclature: 4 inches ("nug"), 8 inches ("pinner") and 12 inches ("blunt"). And the sandwich menu might look similar to that of the pot shop next door. Yes, each sandwich is named after a pot reference or strain.
There's the Acapulco Gold, with grilled chicken, barbecue sauce and Swiss cheese ($5-$10 depending on size), and the Kali Mist, with roasted turkey breast, chipotle mayonnaise, jalapenos, bacon, pepper jack cheese and avocado.
There are classic, dark meat subs including French dip (AK-47), meatball (Bomb), roast beef (KBG) and Italian (La Canna, also one of Jennings's favorites).
The Rainbow Boulevard location's unique sandwiches include the Area 51 (pepper jack cheese, extra tomato, extra sprouts, Greek dressing, Parmesan and oregano) and the Duke Nukem (peanut butter, banana and bacon).
Las Vegas "fits in with our motif," Jennings said. Cheba Hut has locations in three other states where recreational marijuana is legal — Oregon, California and Colorado — as well as shops in Arizona, New Mexico and Wisconsin.
The company hired Las Vegas tattoo and mural artist Brett Rosepiler to decorate the walls. On one wall is a trippy, "Fear and Loathing in Las Vegas"-inspired piece; another features familiar cartoon aliens with a sign that reads "Take me to your dealer."
Jennings plans to open four or five more shops in the valley in two to three years. The company is preparing to sign a lease near UNLV, he said. Jennings also is looking north and has plans to open locations in Reno and near Lake Tahoe.
Contact Madelyn Reese at mreese@viewnews.com or 702-383-0497. Follow @MadelynGReese on Twitter.
Cheba Hut
Where: 2550 S. Rainbow Blvd., No. 13
Hours: 10 a.m.-10 p.m. Sundays-Thursdays; 10 a.m.- midnight Fridays-Saturdays
Phone: 702-685-0692
Website: chebahut.com
Social media: facebook.com/ChebaHutSahara; instagram.com/chebahut_sahara