Southwest rider to compete in motocross championships in Tennessee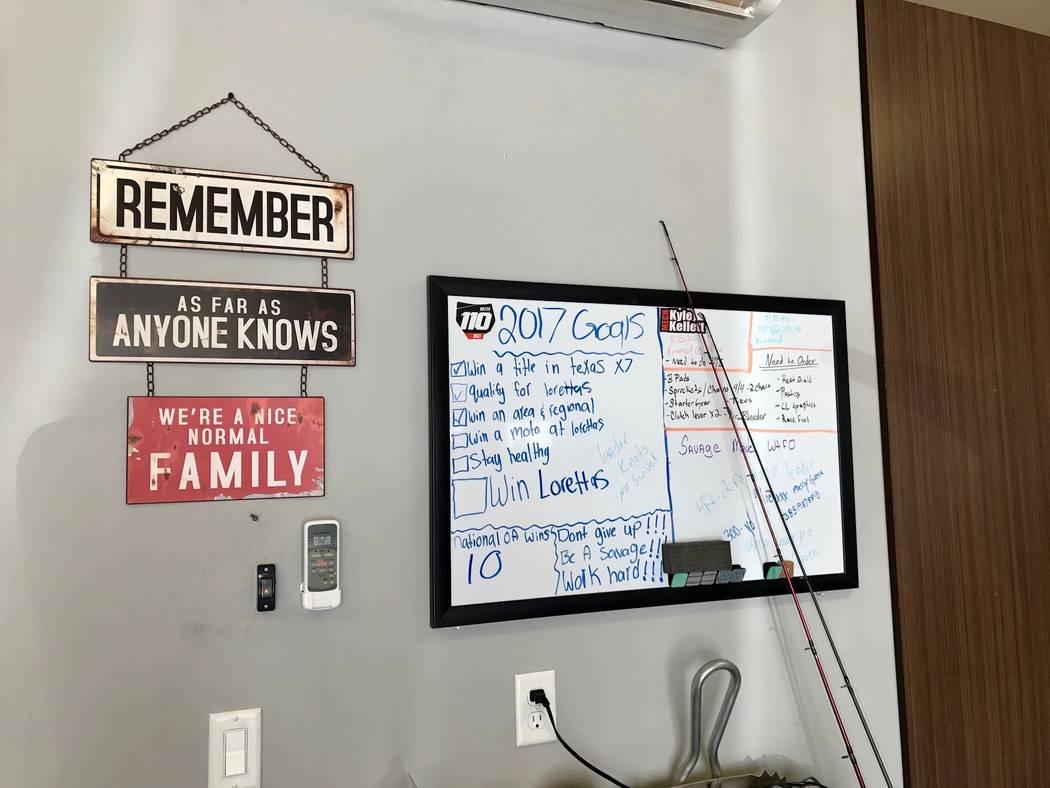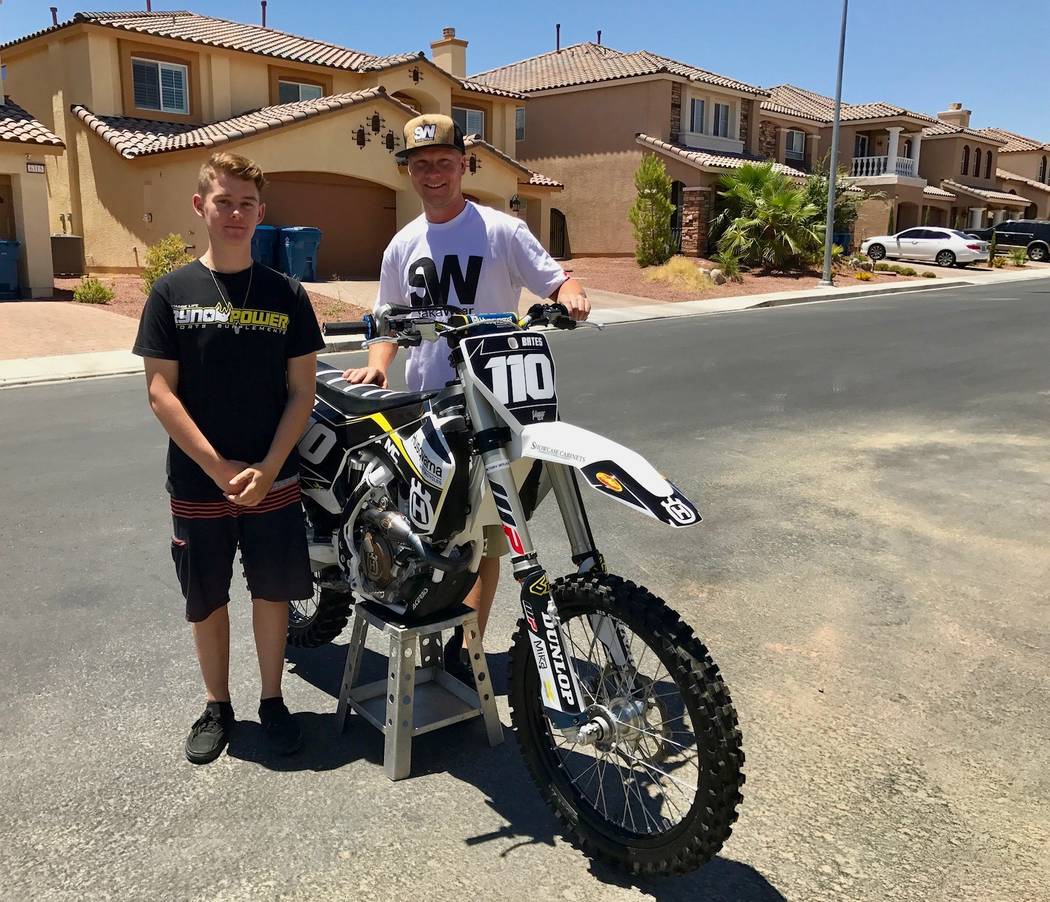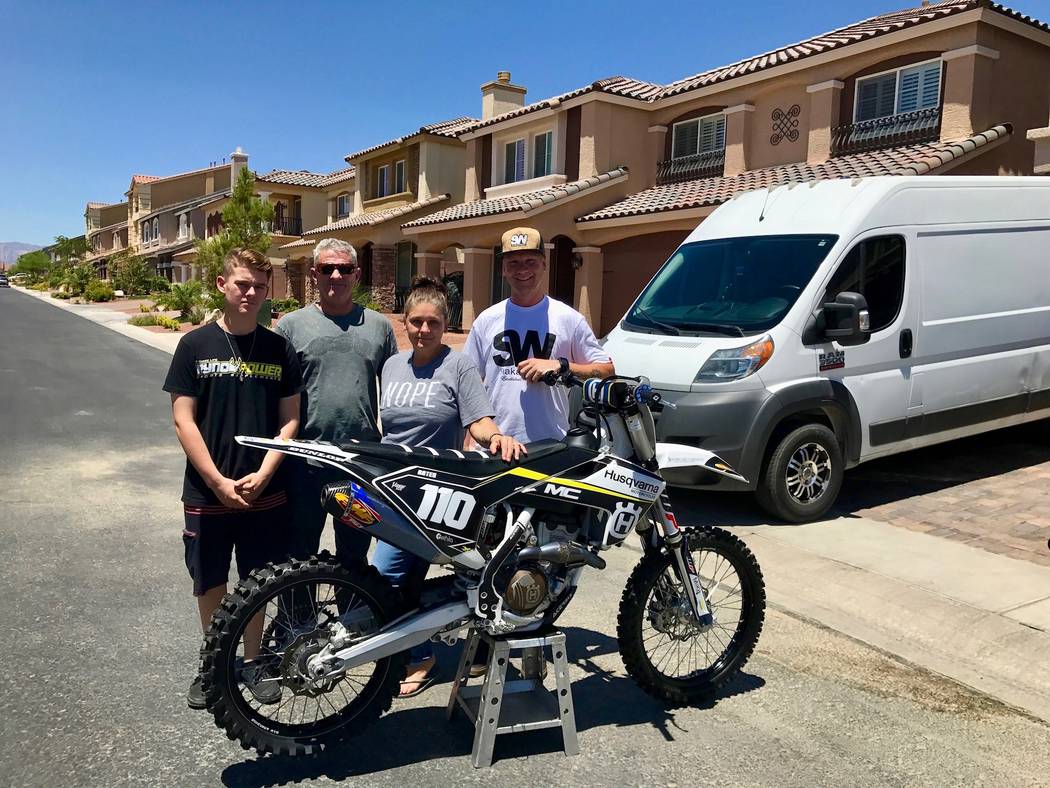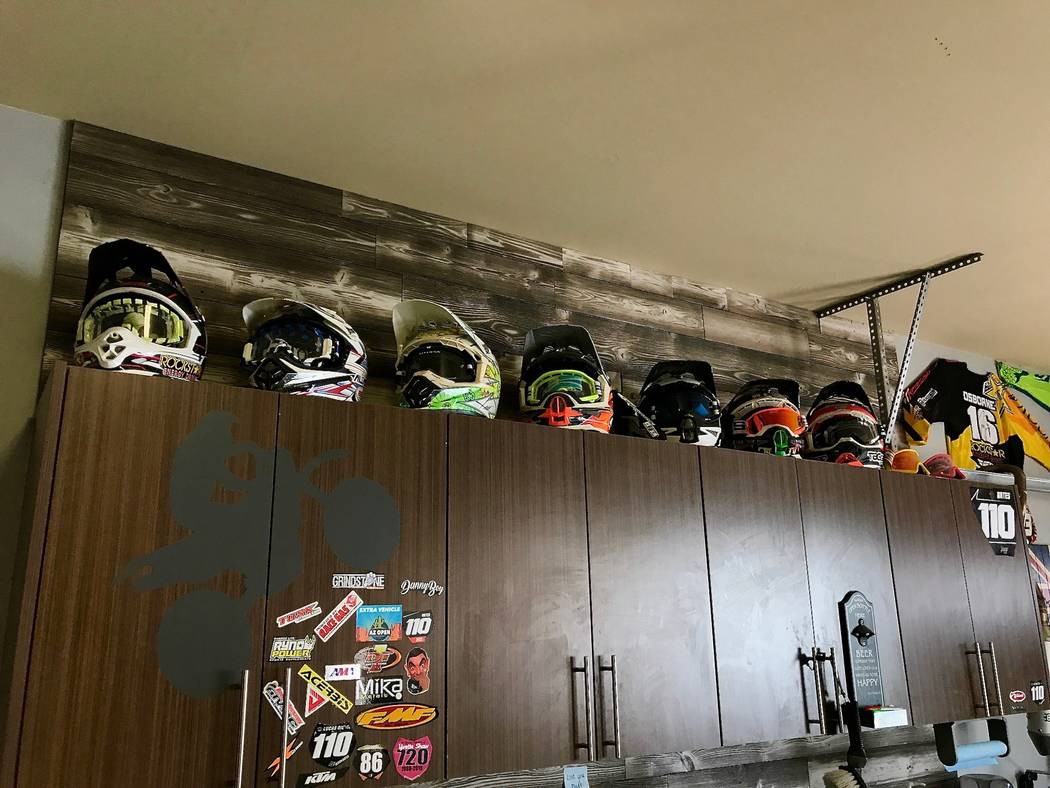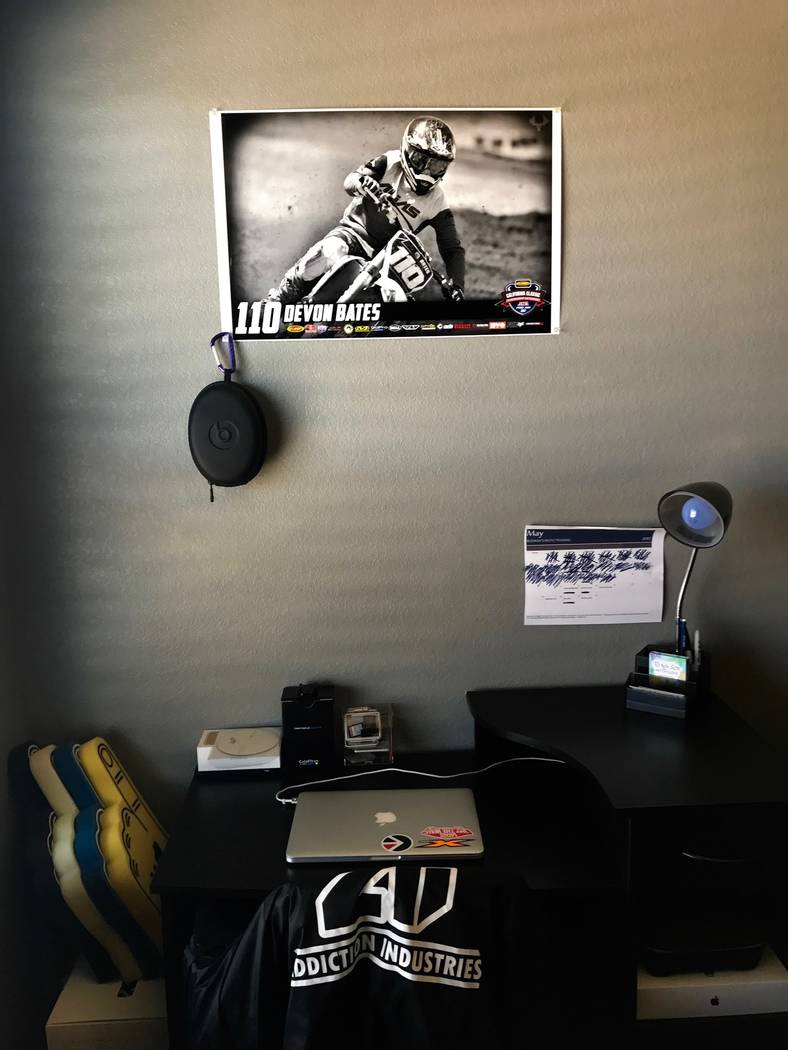 Nothing appears to faze Devon Bates of southwest Las Vegas.
The 16-year-old motocross rider is set to compete July 31 through Aug. 5 at the Amateur National Motocross Championship at Loretta Lynn's Ranch in Hurricane Mills, Tennessee, about 75 miles west of Nashville. No one would know if his family and friends weren't telling everyone about it; he doesn't brag about his accomplishments or post on social media about his wins.
The home-schooled teenager has been riding motocross bikes since he was 7, when his dad took him riding with a friend. Soon after, his dad was taking him to a shop to get a bike of his own.
"It's just different," Devon said. "Not a lot of people (ride motocross) in Las Vegas, so … I just feel like I can be something in the sport."
A combination of the high insurance policy fees for tracks in Nevada with California's early reputation as a motocross "hub" have made it difficult for the sport to take off in Las Vegas, Devon's mother, Kris Kanelos-Bates said. And the one track in Vegas, Sandy Valley MX, just isn't large enough acreage-wise to offer proper regulation training laps, she said.
To go to the national championship, riders must qualify in an area race, followed by a regional championship. An estimated 1,400 riders will compete in more than 130 races based on age, gender and ability at Loretta Lynn's.
At a regional competition May 27 in Washougal, Washington, Devon finished fourth in the 250 C Jr. Limited class, fourth in the 250 C Limited class, second in the 250 C class and first in the 450 C class. The four finishes earned him his "tickets" to competition events at Loretta's.
On a quiet Wednesday morning at his parents' house, the four cardboard tickets hung from the wall of Devon's immaculate room.
Although his mother, Kris Kanelos-Bates, swears she doesn't clean his room for him, he doesn't have much time to get it dirty. Since Devon set his sights on becoming a professional racer four years ago, he has spent an average of nine months a year on the road. When he's not traveling to competitions, he's living on a compound in Southern California and training for eight hours a day on tracks in Riverside, Perris, Pala, Anza and Lake Elsinore with former professional racer Buddy Antunez.
Devon's journey has been bumpier than any course he has ridden: A series of injuries last year almost kept him off the bike indefinitely. In February 2016, Devon and his mechanic and friend Kyle Kellett were riding at Mesquite Mx Park an hour's drive from Las Vegas. Devon went off a jump, fell off his bike and landed on his right arm. No stranger to bone breaks, he told Kellett to call his mom while they headed to the hospital.
On the way , his hand was already so swollen that he couldn't remove his riding glove. When they arrived at the emergency room, his hand from the wrist down was bright purple.
"He said, 'Mom, it feels like I'm being burned alive,'" Kanelos-Bates said.
If they had waited one hour longer, Devon would have lost his hand due to compartment syndrome, or increased bleeding in the muscle tissue that can cause nerve damage, his mother said.
Sitting at the kitchen table, Devon showed the scar where doctors sliced into muscle tissue to release the pressure. A 6-inch purple ribbon of scar tissue now travels jaggedly down his forearm and across his wrist.
Soon after, Devon was on the road again, this time to Sacramento, California, in pursuit of his ticket to the 2016 championships.
"Three weeks after being released, and on the first day of racing … Devon goes over a jump," Kanelos-Bates said, holding up her phone with a picture of an X-ray showing several broken bones. "His throttle sticks. Tibia, fibula, femur and humerus. Totally puts him out of contention and off the bike for the rest of the year."
To get back on the bike, Devon had to go through nine months of recovery and rehab. So this year, when Devon crossed the finish line in Washougal, Kanelos-Bates was watching for "a fist pump, or something, anything." Instead, Devon quietly rode off the track. He followed that up by earning three more spots for different events at Loretta's.
First place winners at the national championship receive an official American Motocross Association plate and bragging rights. If Devon wins, he'll also receive contingency money from his bike brand, Husqvarna, and the attention of scouts from various companies looking for the next riders to sponsor.
"He's kind of a quiet guy. He's humble," said Kellett, 29. "He doesn't flaunt his stuff, but when I first started with him, (I noticed) his heart and his ambition."
They've worked together since Devon was 13. When Devon started pursuing bigger goals, Kellett partnered with him full time, and he now lives with the family when he's not traveling to races with Devon.
Next year, Devon will be old enough to move up to the intermediate racing class. He said his long-term goal is to go professional so that he can earn a salary and make riding a full-time job.
Devon said he doesn't have many friends with whom he rides, "but I always rode and did other things when I could. That's what really brought me to this next level."
Contact Madelyn Reese at mreese@viewnews.com or 702-383-0497. Follow @MadelynGReese on Twitter.
About the event
The Rocky Mountain ATV/MC AMA Amateur National Motocross Championship begins at 9 a.m. July 31 and runs through Aug. 5. Opening ceremonies are at 7:30 p.m. Aug. 1.
The event is produced by MX Sports, which has hosted the national championship for 36 years. According to the company's website, in 2016 there were more than 22,000 attempts to qualify for 1,482 available start positions at the national final.