Spring Valley High newspaper, Grizzly Growler, gains renown
Updated November 14, 2018 - 2:25 pm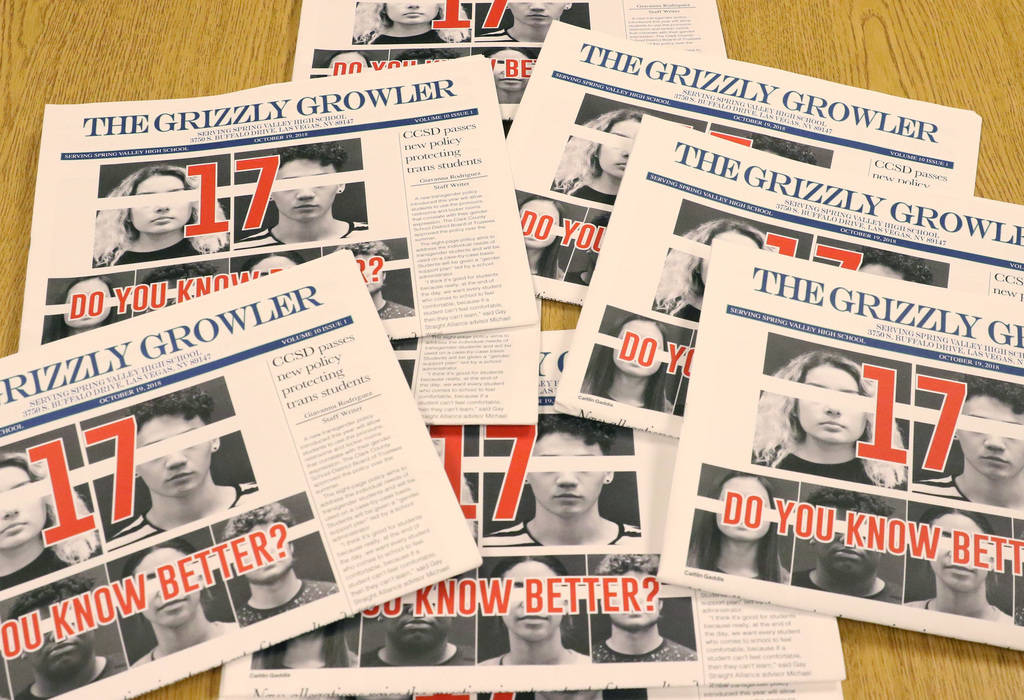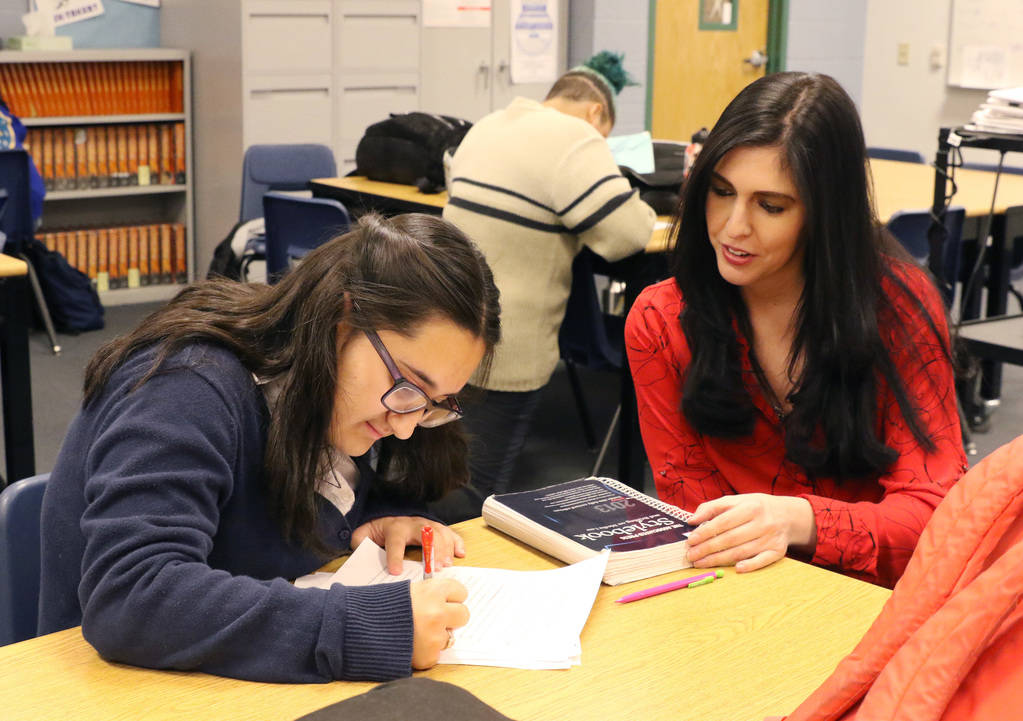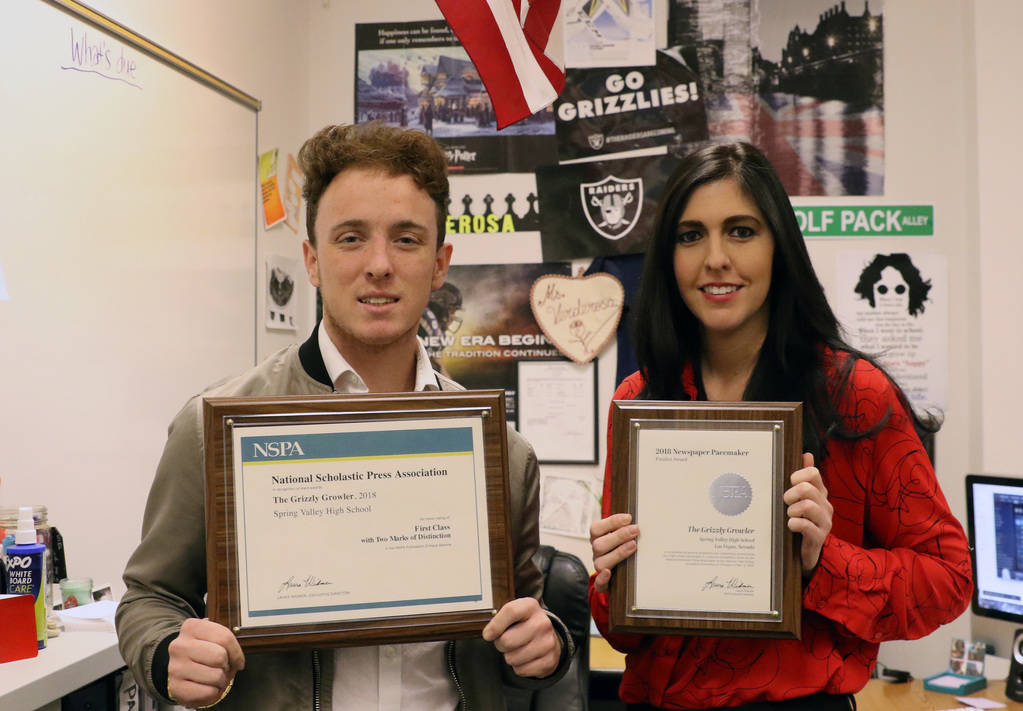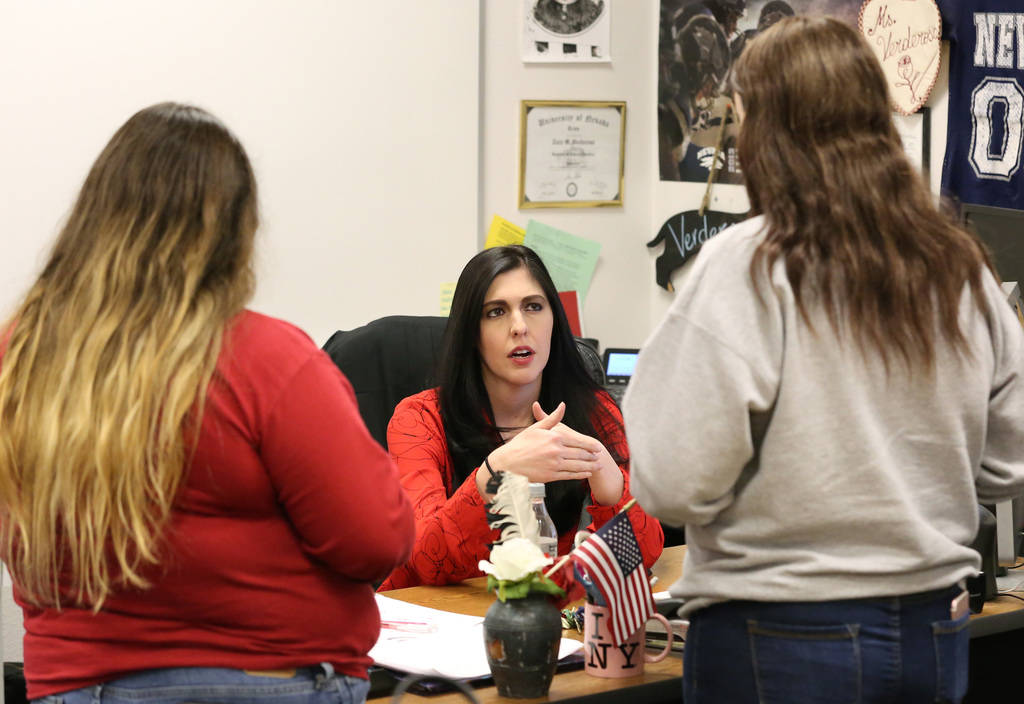 Four years ago, senior Donovan Souder never saw himself taking a journalism class at Spring Valley High School. His mind was occupied by sports — baseball, basketball and anything else that would keep him from writing, he said.
"I tried to switch out of the class," he said. "But I ended up liking it because I'm into sports. I started off as a sportswriter. It helped me see a different side of things … being an athlete and then writing about it, it kind of helps on the field as well."
Souder is now the editor-in-chief of the Grizzly Growler, Spring Valley High's award-winning student newspaper. Its staff of about 25 was among 67 finalists nationwide for the Pacemaker award, given by the National Scholastic Press Association, and among 34 Columbia Scholastic Press Association Crown winners nationwide. Crown winners are judged on overall excellence, and the staff will learn in March whether it has earned a gold or silver designation.
In both competitions, Spring Valley was the only Nevada school recognized, according to adviser and journalism teacher Tara Verderosa, who works part time as a designer for the Review-Journal.
Souder said the class changed his perspective on journalism and is preparing him to reach his goal of becoming a sports broadcaster.
He is one of four student editors involved in submitting applications for the awards. Verderosa's entire Journalism II class of about 25 students helped gather materials — clipping stories from their paper and compiling award submissions.
"It feels really good," said 17-year-old Dillon Concepcion, managing editor. "We're not going to win every year, but we have to keep working hard and do our best. I feel like we have a really good adviser, and that's why we do so well. When I first signed up for this class, I didn't know anything about journalism, and I didn't know I was going to be good at it, but after what she's been teaching us and how to do this stuff, we're pretty good."
The students cover topics in the school and community, and most recently, copy editor Hana Helfand wrote a cover story about sexual assault. It included teenagers' takes on allegations against new Supreme Court Justice Brett Kavanaugh, and it elicited a powerful reaction.
"We made a survey for students to fill out, and one person actually spoke up about a situation in which she faced sexual assault," Helfand said. "We were sitting at the computer, thinking, wow. We couldn't believe we had that sort of impact. It felt surreal."
Verderosa has taught the class since 2014, reviving a journalism program that had gone inactive for about a year.
"The program kind of died, and in my soul, I could't let it," she said. "They're a great group of kids. I'm going to be sad when this group of seniors graduates, because they helped build the paper to what it is now."
Contact Mia Sims at msims@reviewjournal.com. Follow @miasims___ on Twitter.