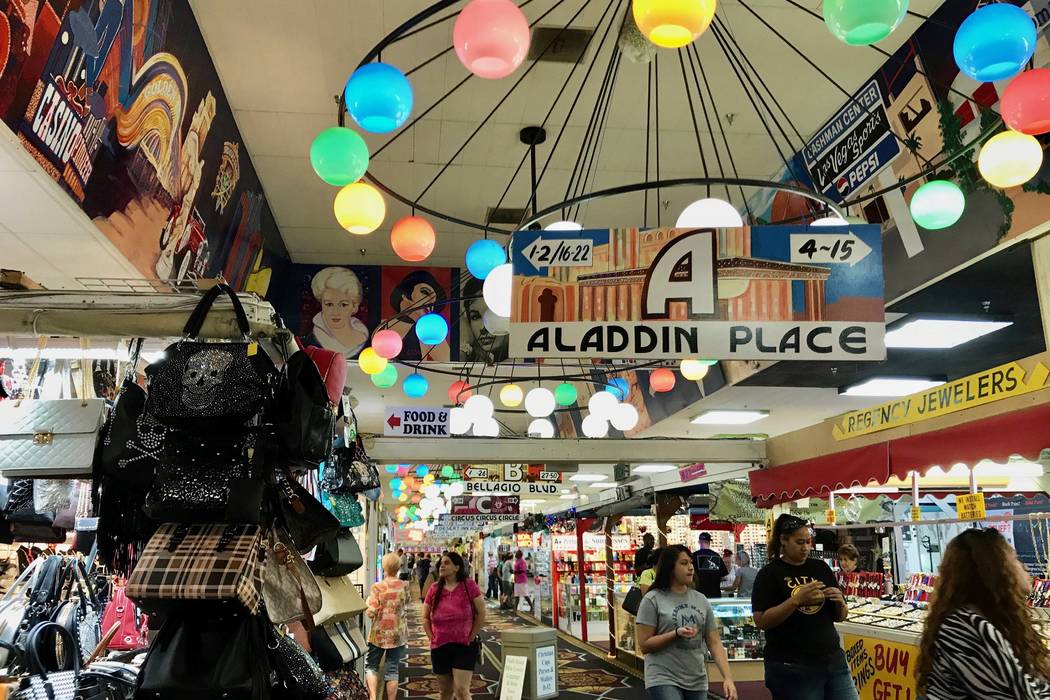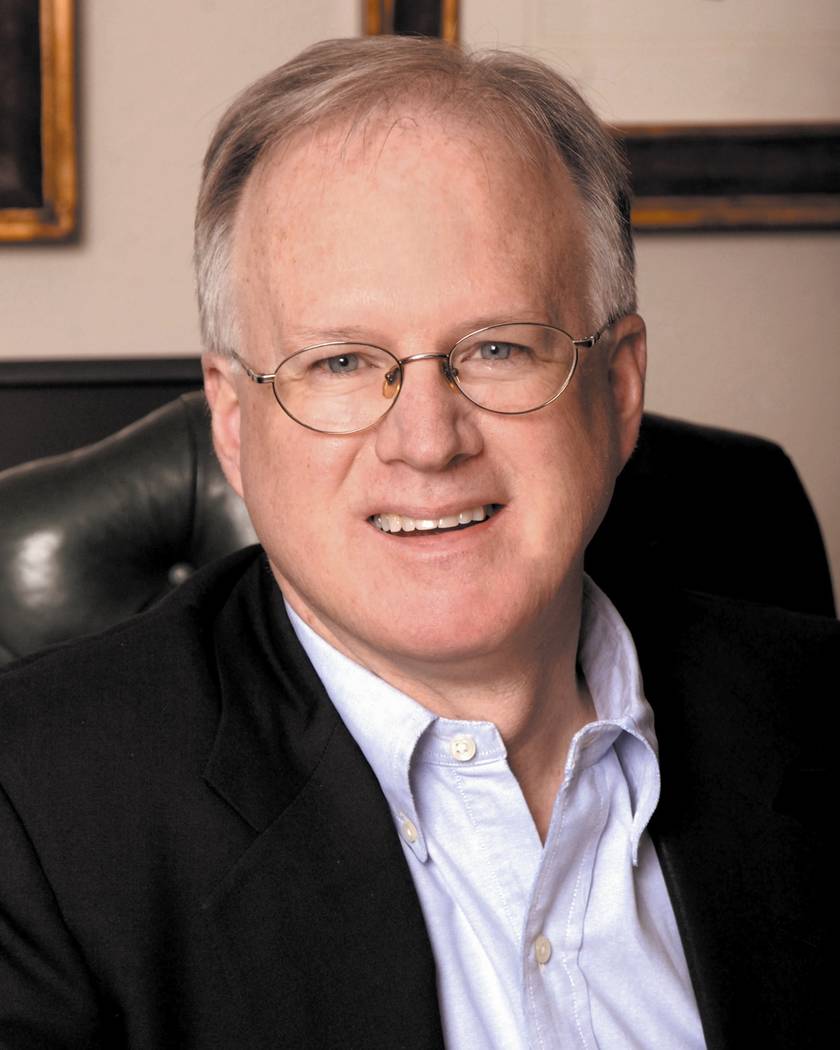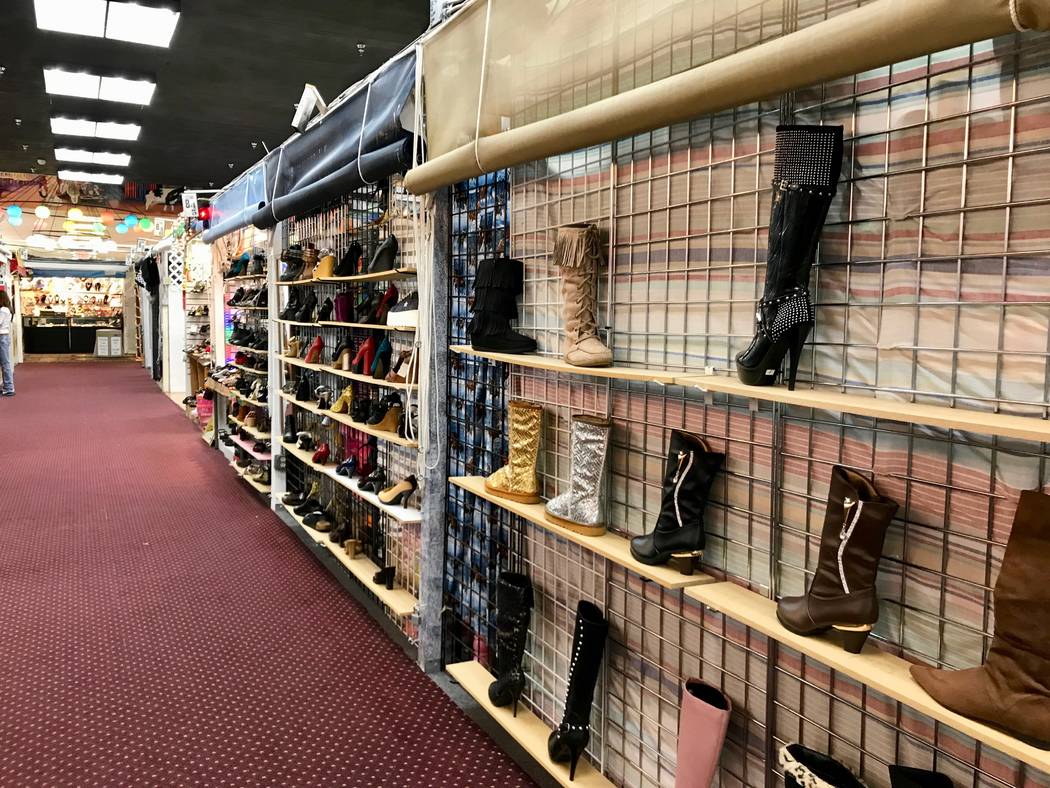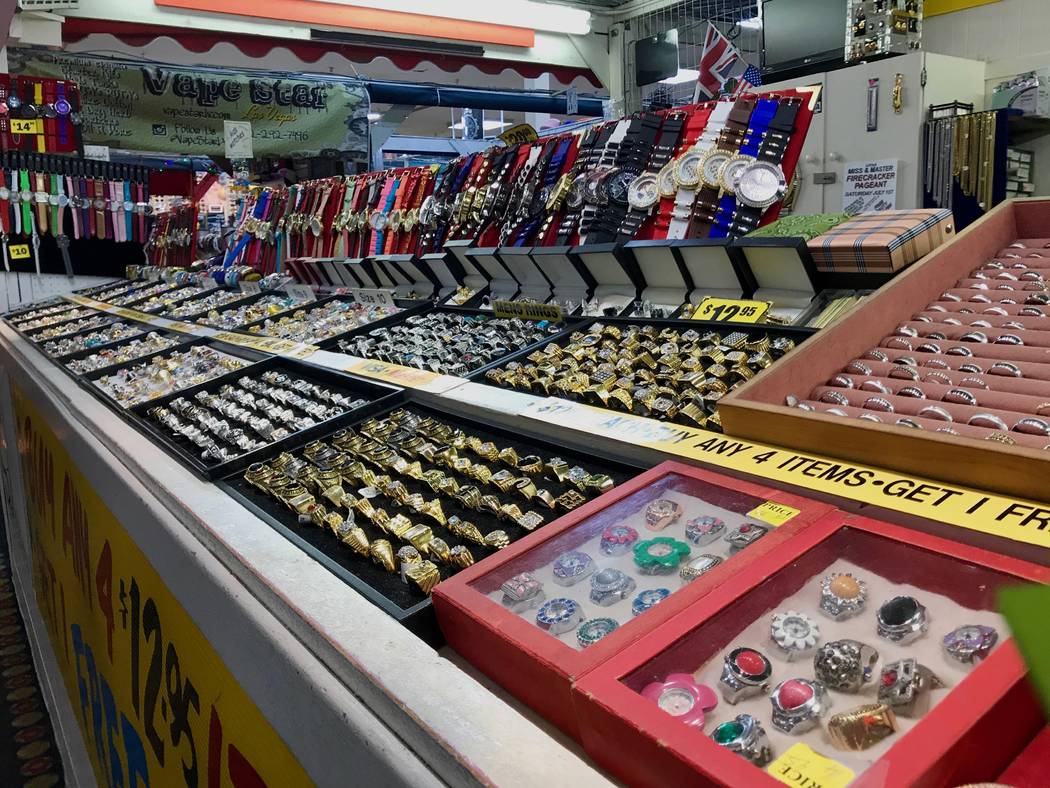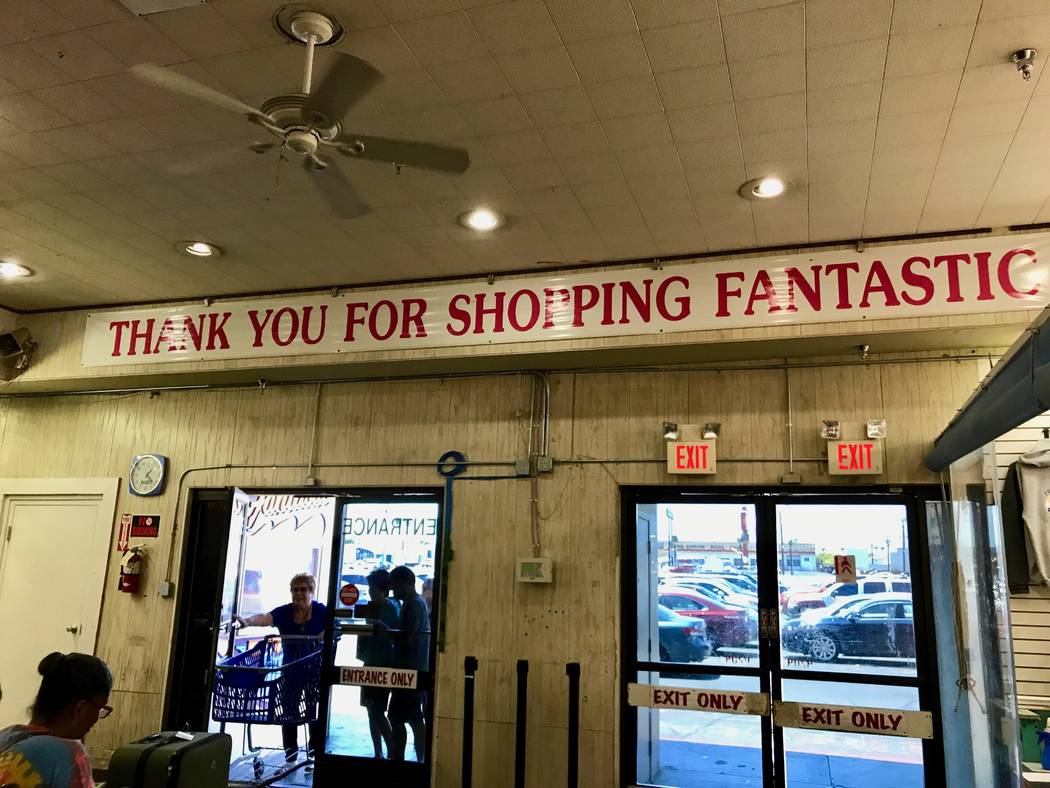 When Susan Schneider brought her business to the Fantastic Indoor Swap Meet in 1990, she opened with two booths. The former hairdresser and operator of Vegas Girl Wigs wanted to expand her business, which also had a brick and mortar store in the east valley.
Today, her racks of wigs and extensions in every shade and style line the walls of 10 booths at Fantastic. Short or long, curly or straight, synthetic or human hair, Schneider stocks nearly 1,800 hairpieces. A few years after moving into Fantastic, Schneider shifted all of her inventory to the swap meet and closed her other store. She's operated solely out of Fantastic for nearly 20 years.
Since opening in 1988, the Fantastic Indoor Swap Meet has housed over 4,500 businesses and has been visited by more than 15 million shoppers. While many businesses come and go, over 40 have been with the swap meet for at least 10 years, said Fantastic's founder and co-owner, Doug Kays.
Those businesses have found a way to build and maintain a clientele base that comes back regularly, in spite of limited shopping hours (10 a.m. to 6 p.m. Friday through Sunday) and stiff competition from the 170-plus neighboring vendors in the building. To make it at the swap meet, it takes planning, great customer service, creativity and passion, vendors say.
Teresa Christy, owner of It's Spiritual, a metaphysical shop selling gemstones, crystals and interior decorations, has been at Fantastic for six years. She's already learned what it takes to make it at the swap meet.
"Oh believe me, there is competition here. There is no doubt," Christy said. Other business owners have asked her if it's worth setting up shop at the Swap Meet. It is worth it, she said, but the business has to be unique.
"If you're doing jewelry or you're doing belts or suitcases, don't bother," Christy said. There are already plenty of those.
It also takes a while to get set up and build up a customer base. Too often, Christy said, she sees shop owners come in expecting to make a fortune in their first month. That's not the case: Christy advises that new shop owners give themselves a year to get established.
"That's why a lot of vendors can't make it here," Christy said. "They haven't got the finances to last a year until they build up clientele."
Brenda O'Hara, owner of Regency Jewelers and a 20-year veteran of Fantastic, agrees. She said that businesses should have at least six months' rent saved up to allow time to "get known." For a 10-by-10-foot booth, rent starts at $565.
When O'Hara bought the business about 20 years ago, the previous owner had been at the swap meet for eight years . She said it's been beneficial to stick to what she knows and try not to be "too clever." That's the problem with a lot of new vendors, O'Hara said.
"It's a market. If you want to be something that looks like it should be in the Fashion Show Mall, then go to the Fashion Show Mall," O'Hara said. You also have to provide excellent customer service, she said. Be respectful of the customers and pay attention to them. Smile and greet them as they walk by the booth.
"If you say you're going to phone them about an order, then do so," O'Hara said. "Make sure you don't make promises you can't keep."
Retaining vendors
Kays has two customers: the ones who walk through the doors to shop and the vendors who fill the majority of Fantastic's 500 stalls.
Every year, Kays and fellow owners Sam Present and J.R. Lamensdorf throw an anniversary dinner for vendors who have been with the swap meet for 10 years or more. Each vendor is presented with a plaque recognizing how many years they've been with the swap meet.
"I think we give them a unique opportunity," Kays said. "We try to simplify the startup business model … and minimize their (financial) exposure."
Businesses pay rent for four-week periods and owners don't need to sign a rental contract.
"I think that's significant for anyone trying to start a business," Kays said. "Going out to a shopping mall and paying those rents but also committing to pay for two, three, even five years is pretty intimidating for a lot of people."
Still, some vendors see the swap meet's three-day-a-week schedule as a drawback. Schneider at Vegas Girl Wigs pays $3,000 a month for her 10 booths, "and that's only for 12 days." Christy from It's Spiritual said she pays about $3,500 in rent.
"When you've only got 12 days to make it, it's tough," Christy said.
Kays said that the schedule is based off of other flea markets and swap meets around the country. There have been times when Kays and his fellow owners have thought to open the swap meet longer, he said, but they decided against it because switching the format after too many years would present too many logistical difficulties.
It comes down to four things, Kays said: "good product, good pricing, good display and interaction with the customer."
Contact Madelyn Reese at mreese@viewnews.com or 702-383-0497. Follow @MadelynGReese on Twitter.
What's with the spelling?
On flyers, television and social media, it's "Fantastic Indoor Swap Meet." But on the large storefront that faces South Decatur Boulevard, the building's large, red sign says "Fantastik." Were the owners aware of the misspelling?
"Originally in 1988 we were in the former Gemco at Boulder and Sahara on the east side," Doug Kays said. "Then in 1991, we opened the second location. We leased the building where were are now from the guy who owned Fantastik Furniture."
They included the word "fantastic" as part of the business name. Four years later, they bought the building and decided to keep the sign.
"We could change the sign, but we've never wanted to," Kays said. "We don't care if you spell it with a 'c' or a 'k.'"
1717 S. Decatur Blvd., Las Vegas, NV, 89102