2 Las Vegas-area Unity churches merge after minister retires
November 2, 2017 - 10:02 am
Updated November 2, 2017 - 11:43 am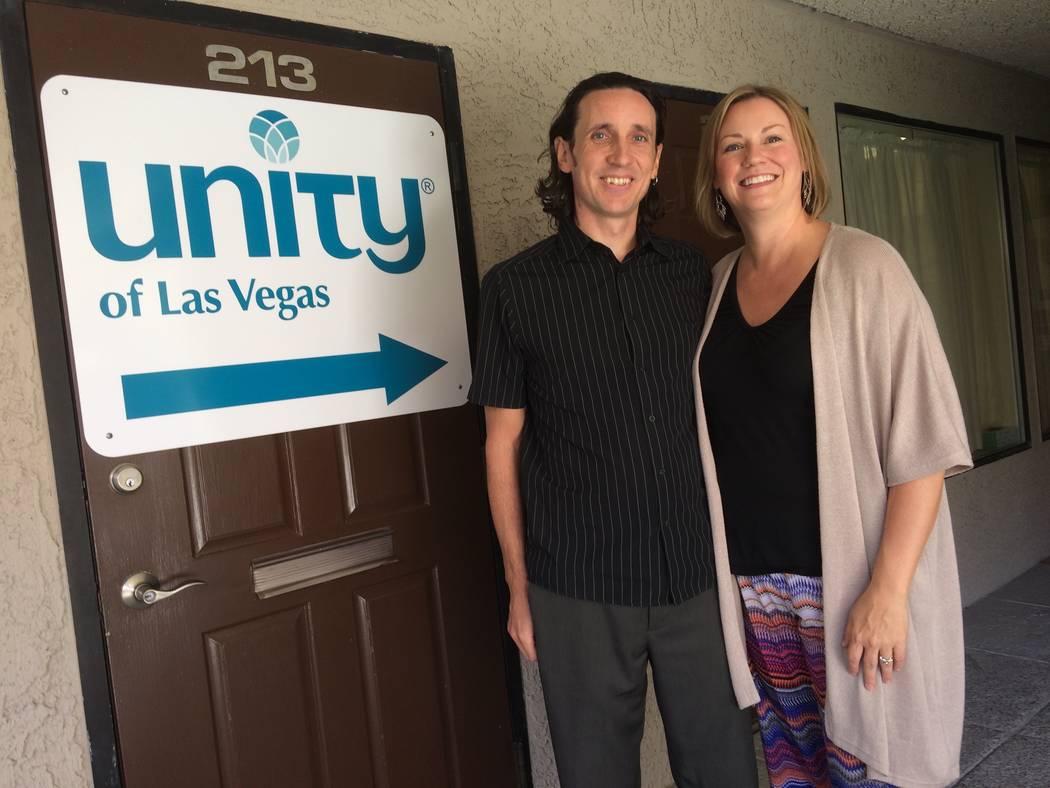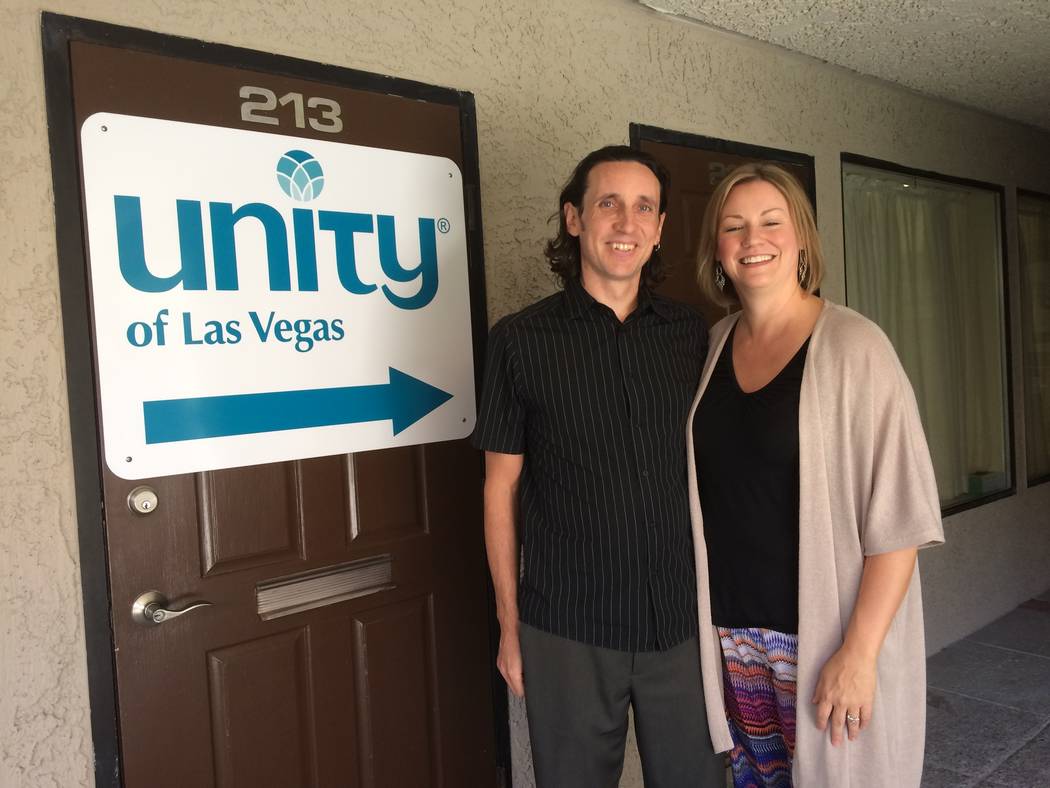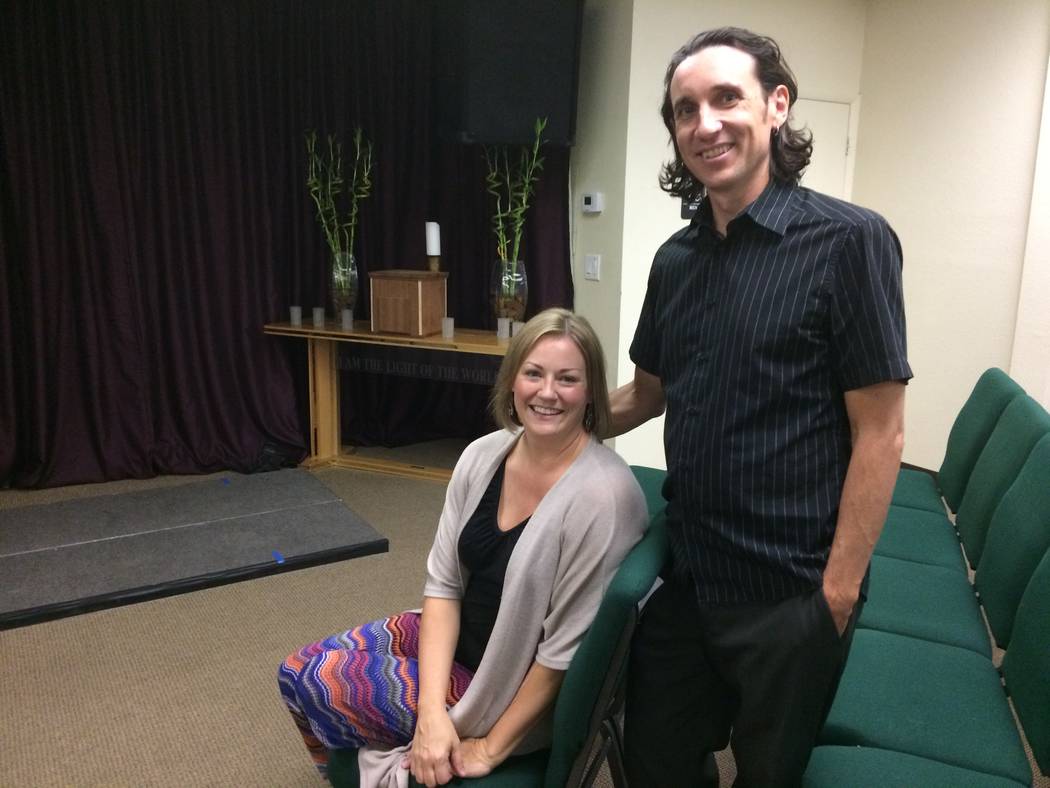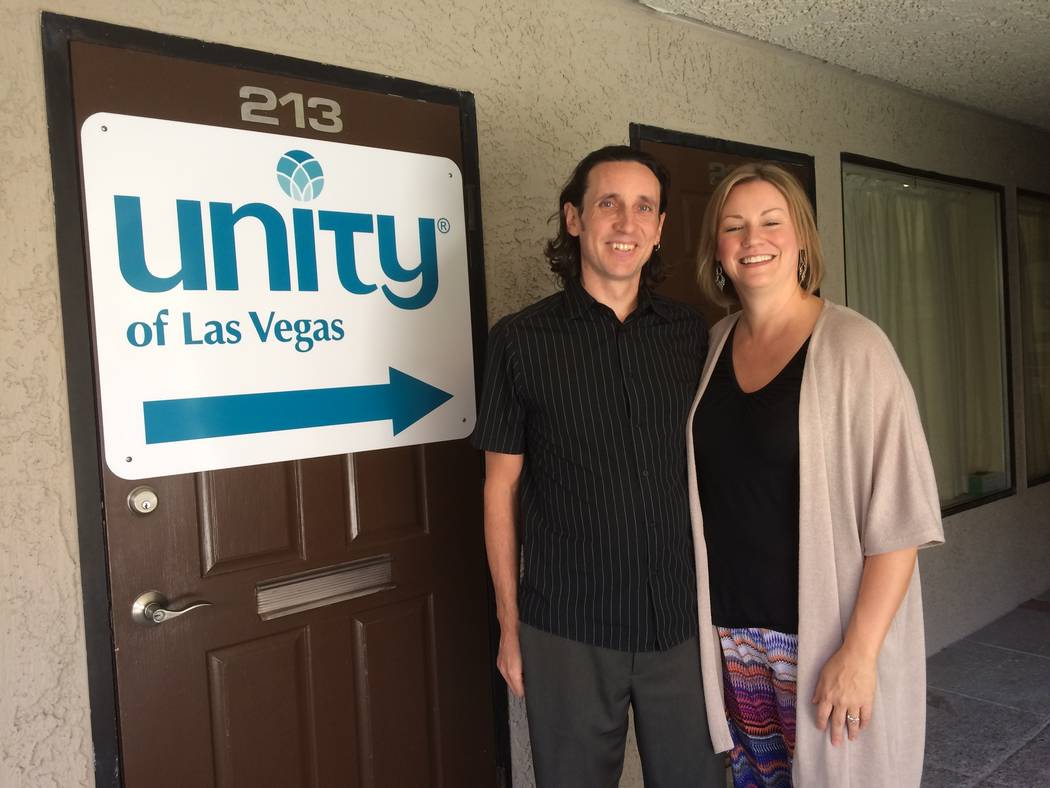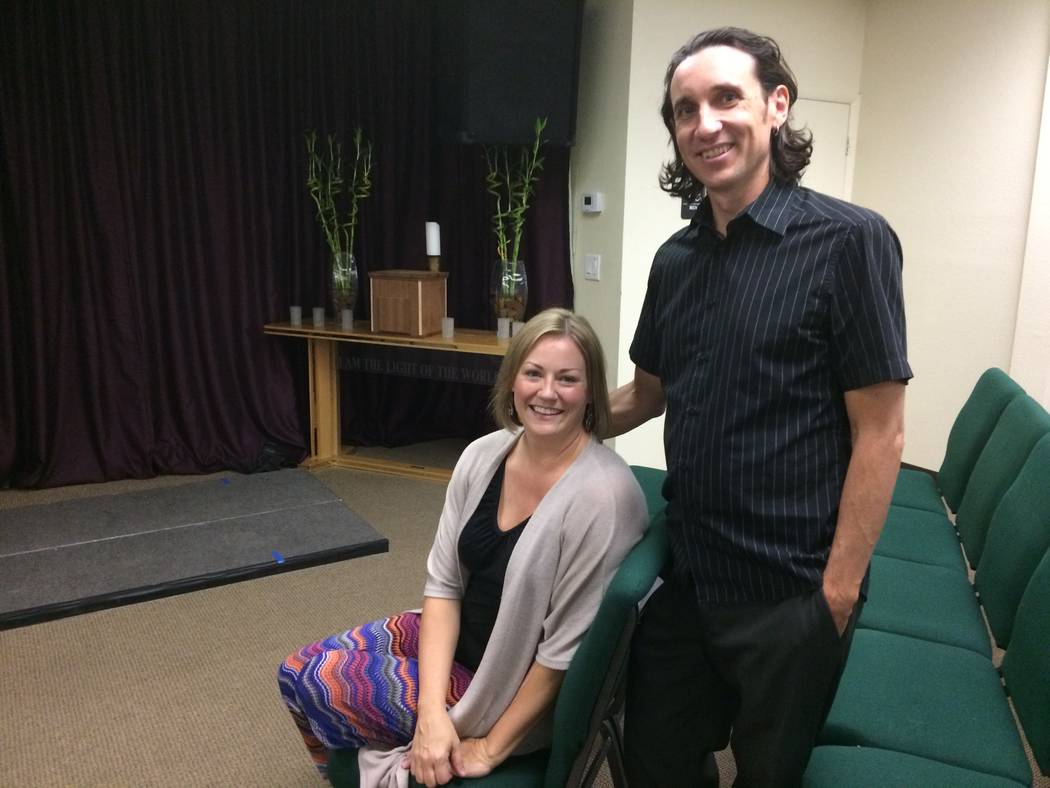 Where there were two, there is now one.
On Aug. 20, the congregations of Unity of Las Vegas and Unity Center in the Valley voted unanimously to merge. The merge was due to the retirement of Unity Center in the Valley's minister, the Rev. Sophia Falke. The merged churches are known as Unity of Las Vegas.
After Falke announced her retirement in May, Unity Center began looking for a new leader.
"It's an expensive process," said the Rev. Shad Groverland, minister of Unity of Las Vegas. "You have to pay to fly (interviewees) out, put them up in a hotel and that whole process. So if you have three candidates, it can run $5,000-$10,000, and then to move them out, it's expensive. Just the minister search could tap their savings."
Unity of Las Vegas contacted its west-side counterpart and proposed the merger.
The legality of the merger was expected to be a huge headache. What type of lawyer did one tap to even attempt such a thing? Unity found one in the same business complex where Unity Center in the Valley met: Richard Cunningham.
"Come to find out, he was the grandson of one of the founders of Unity, so he knew more about our bylaws than we did," he said. "It was amazing that he was right there."
Groverland's wife, Erinna, is in charge of the website and social media aspect of the church and found herself tracking down every place where it had a presence so people looking for Unity Center in the Valley knew where it had gone.
"It's like, 'At what point do you close their Facebook page?' and 'At what point do you merge it?'" she said. "You want people to be able to follow you, to know where you're going."
Yelp, Bing, Yellow Pages, Google Plus, Google Analytics … she had to look at all these things.
Part of the discussion involved finding a more central location. The lease is up on the Rainbow location at the end of April. The Henderson lease is up in March. That space is being sublet, so wasted rent is not a factor.
"Since then, we've been mapping to see where everyone lives," Groverland said.
To prevent feelings of displacement, services were held at both locations for two months to get everyone acclimated to the change.
Staffers looked at the differences in the structures of the two services: how the collection was made, when certain songs were sung, how the youth were sent off to their own classes.
Each congregation made changes so it was a give-and-take on both sides. Groverland admitted needing some help at first as he tended to forget the new order of the service or where props were moved.
"It was about three weeks of me staring blankly into the distance," he said. "I'd be up there looking lost and people would whisper, 'You do this now,' or they'd say, 'It's kept over here now."'
The first date of the combined sermon saw roughly 110 in attendance.
Charli Douglass has been a member of the Henderson Unity church since 2005. She had helped locate Falke in 2010.
Douglass lives near Lake Las Vegas and now has to drive farther.
"That's my only point of contention," she said, adding that she liked Groverland as a minister.
Unity Las Vegas had 80 adults and as many as 50 children attending. Unity Center in the Valley had about 30 members with all usually in attendance.
Groverland said the church is looking for a larger space to expand its offerings, as he'd like to include areas for meditation, yoga, Reiki, Tai Chi, Enneagram, Oneness and other classes that focus on health and wellness.
"Until then, we look forward to expanding on our current programs," he said, "where we are as we continue to attract new members."
Visit unitylasvegas.org.
Contact Jan Hogan at jhogan@reviewjournal.com or 702-387-2949.
About Unity
Charles and Myrtle Fillmore of Kansas City, Missouri, co-founded Unity in 1889, after Myrtle turned to spiritual healing to cure her of tuberculosis. A vaccine would not be produced until 1921.