Amid nationwide golfing slump, new course underway in Las Vegas
Updated March 4, 2017 - 7:14 am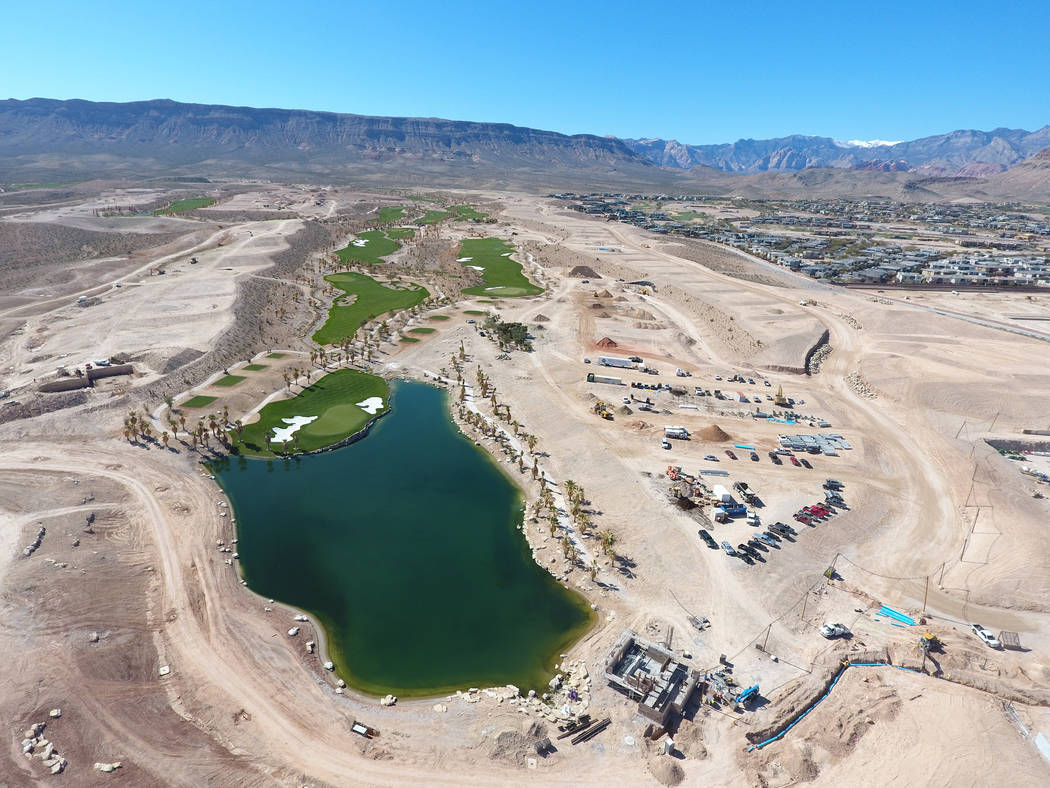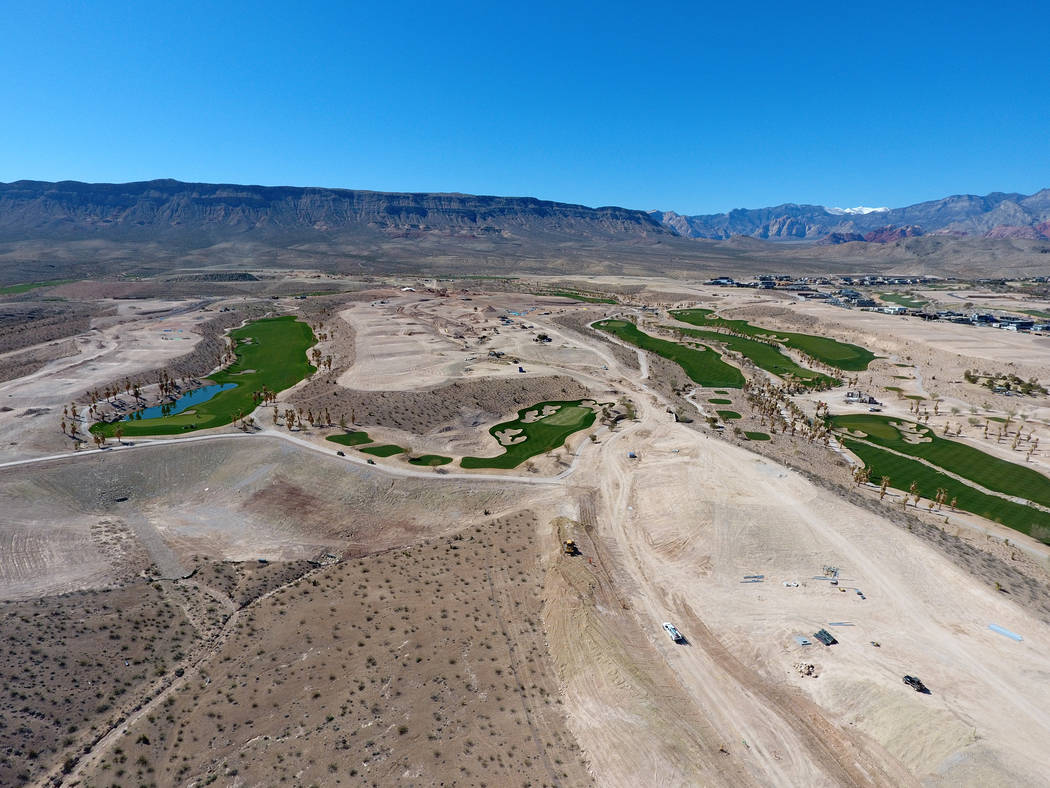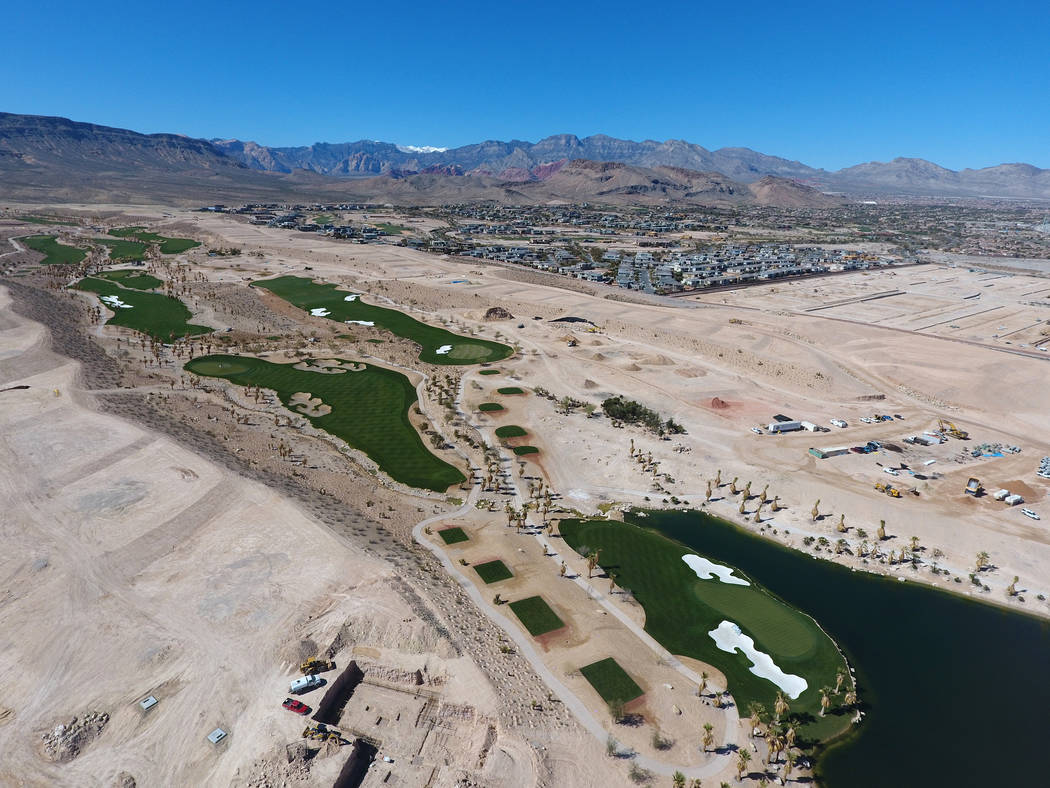 Tucked away in Summerlin, Las Vegas' newest golf course will offer sweeping views of the western mountains and perhaps "comfort stations" where players can snack on tacos, ice cream sandwiches and the like.
It's also the first new course to debut in Southern Nevada in several years, and comes amid a nationwide slump for the sport.
The 18-hole course at The Summit, a new 555-acre luxury community by Discovery Land Co., is expected to open this month, according to Summerlin developer and project partner Howard Hughes Corp.
The number of U.S. golfers has dropped sharply from a decade ago, and amid a glut of courses nationally, far more have closed than opened in recent years. The Las Vegas Valley has dozens of courses, and Discovery's opening does not signal a buoyant recovery for the sport. But at the very least, it shows that some developers here still are betting on the once-booming industry.
"No one's getting fat in golf right now," said real estate broker Steven Ekovich, national managing director of Marcus &Millichap's Leisure Investment Properties Group.
'EQUILIBRIUM POINT'
There are 59 golf courses in Las Vegas, Henderson, North Las Vegas and Mesquite, according to Chris Cain, director of UNLV's PGA Golf Management University Program. Silverstone and Badlands, two suburban courses in Las Vegas, closed in the past year and a half, and casino developer Steve Wynn unveiled plans last year to build a 38-acre lagoon, a 1,000-room hotel tower and 260,000 square feet of convention space on at least part of the 18-hole course that sits behind his Strip resorts, Wynn Las Vegas and Encore.
As Cain sees it, Discovery's opening shows that "golf is strong" in the valley. According to numbers he provided, Las Vegas posted a 1.8 percent increase in rounds played last year, compared to a 0.6 percent bump nationally and drops of 3.6 percent in Palm Springs, California, and 7.7 percent in Orlando, Florida.
The once-shuttered Reflection Bay golf course at Lake Las Vegas, for instance, reopened in 2014 and averaged more than 33,000 annual rounds the past two years, according to developers of the Henderson community.
Local courses are getting healthier, Cain said, and a few closures make the market "better for everybody else" because of the dip in competition.
Still, Cain said Las Vegas had reached "an equilibrium point," and "we'd have to be very careful" if investors wanted to build more courses.
The National Golf Foundation, an industry research group, expected 150 to 175 course closures in 2016 as well as 15 to 25 new-course openings, "in line with recent years."
"I wouldn't put my money into a golf course," said Las Vegas housing tracker Dennis Smith, founder of Home Builders Research. "Would you?"
'TIMELY TREATS'
Howard Hughes Corp. formed a joint venture with Scottsdale, Arizona-based Discovery to develop The Summit, located west of Town Center Drive between Flamingo Road and Tropicana Avenue. Discovery, which is leading the project, also has properties in California, Hawaii, Mexico and elsewhere.
The Summit is planned for 262 homes, and Discovery golf courses feature so-called comfort stations – upscale snack shacks – that "provide timely treats during a round of golf," the project's website says.
Discovery officials did not respond to a request for comment.
U.S. golf-course construction soared for two decades through the mid-2000s, and the country now has about 45 percent of the world's courses, according to the National Golf Foundation.
Many developers built them with residential communities, not because of local demand but as an incentive to lure homebuyers, said Jay Karen, CEO of the National Golf Course Owners Association. The builders figured local residents and others would keep courses busy, or at least that "was the hope," he said.
The number of U.S. golfers soared from 19.5 million in 1985 to 30 million in 2005. But it fell to 24.1 million by 2015, down almost 20 percent from the peak, according to National Golf Foundation data.
In Las Vegas, course construction ground to a halt after the economy crashed. According to UNLV's Cain, the last newly built course to open locally was the Coyote Springs Golf Club, some 60 miles north of Las Vegas, in 2008, "the worst time possible."
THE LAST STAND?
Karen said the sport isn't going away – just because a stock value has dropped "doesn't mean the company is failing." Still, he expects at least another five years of more closings than openings in the United States.
One potential option is to replace courses with homes or other projects. Las Vegas-based EHB Cos., for instance, bought the Badlands in 2015 and laid out plans to develop more than 2,500 housing units there. The plans have faced stiff opposition, including litigation, from nearby residents.
EHB chief executive Yohan Lowie told city officials last year that the course "cannot reasonably be saved" by his company or "anyone else for that matter." He cited the costs of deferred maintenance, water costs, a "significant decline" in golfers and an "oversupply" of courses in town, including 14 within a 4½-mile radius of the Badlands.
The golf industry, he wrote, "has been devastated over the last decade" and "Las Vegas has not been immune."
The typical golf course occupies 150 to 170 acres, said Rich MacDonald, developer of Henderson's MacDonald Highlands community and its DragonRidge course. The inventory of big, developable tracts is only shrinking in the valley, and MacDonald doesn't expect another course to open anytime soon after Discovery's.
"You might be seeing the last to be built right now," he said.
Contact Eli Segall at esegall@reviewjournal.com or 702-383-0342. Follow @eli_segall on Twitter.