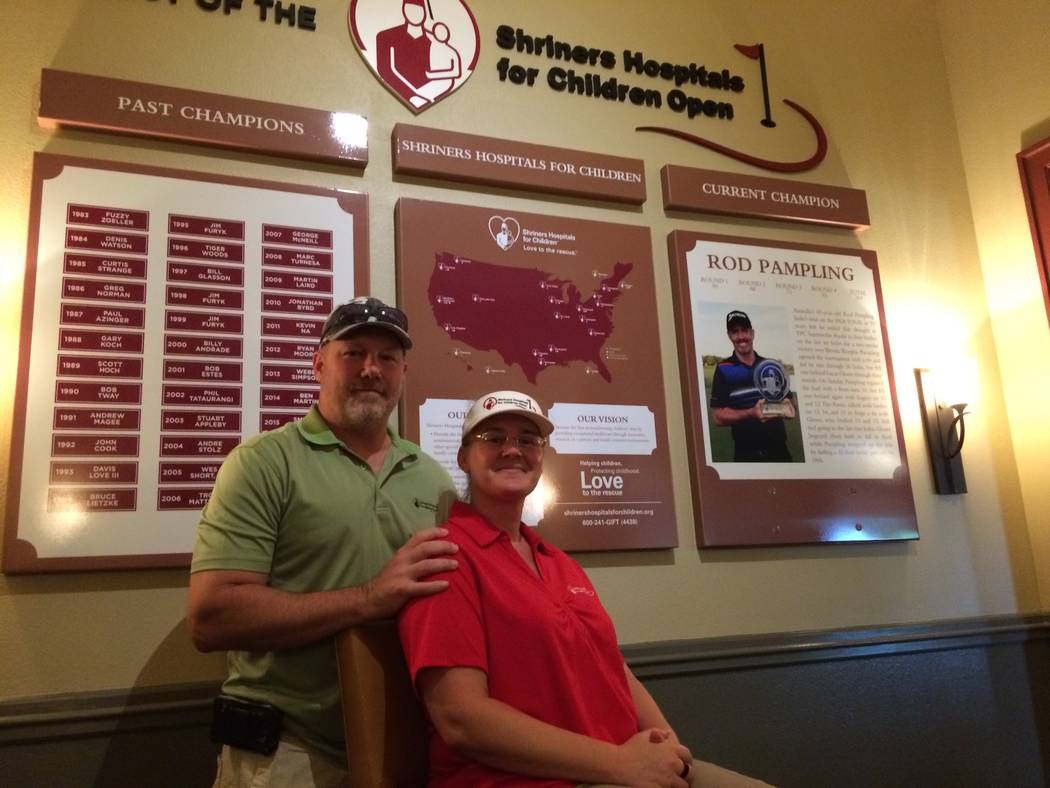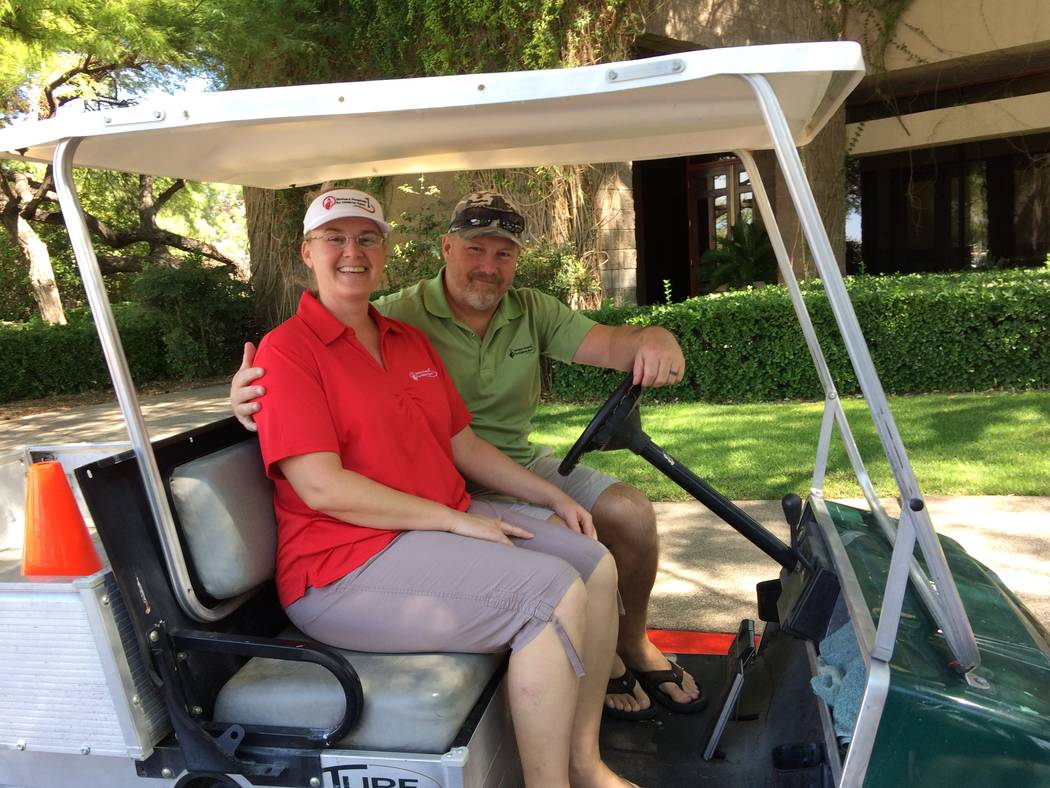 Volunteers are vital to ensuring that fundraisers come off smoothly. Shriners know that all too well.
The 2017 Shriners Hospitals for Children Open brings the FedExCup to Las Vegas as the PGA Tour returns. Many of the top golfers in the world were lined up to compete and help support Shriners through Nov. 5 at TPC Summerlin, 1700 Village Center Circle. For more information, visit shrinershospitalsopen.com.
North Las Vegas residents Paul Schulz and his wife, Kristin, have helped out since 2012.
Volunteering is like having another family, they said. Another reason they like volunteering for Shriners? The nonprofit sends all the proceeds to the hospital to care for the children.
"Last year, there was this little guy burned from head to toes … his toes had been attached to his hands (to) be his thumbs," Paul said. "Others will come and they're missing limbs. … The moment you see them, your bad mood from dealing with traffic? It's nothing. Your problems are nothing. These kids have real-world problems, for life."
Paul is an Air Force Special Operations veteran. He works gate duty at TPC and uses a wand to detect metal objects.
What would the couple tell someone about volunteering? Try it once and "you'll get hooked, too," Kristin said.
John Clayton, an engineer, has been volunteering with Shriner's Open since 2007.
He said he's passionate about charities that are children- or veteran-oriented. Clayton oversees player registration, practice and caddies' facilities as well as the players' transportation.
About 1,000 volunteers run the tournament. Patrick Lindsey, tournament director the past three years, said many are retirees. But volunteers as young as 15 are needed, too; they walk with the players and help to indicate the score.
He said it was a challenge to fill the volunteer positions. One potential reason: Volunteers donate $75 for the privilege. They receive a T-shirt and free beverages, get a private rest facility for taking breaks and receive vouchers for one meal a day. Lindsey explained the $75 fee.
"It's not a revenue line item for us," he said. "This is a way for us, and all PGA tournaments are operating the same way … If we didn't charge, then (that money) would be coming out of the pockets of Shriner's Hospitals for Children and we wouldn't be able to give as many dollars back to our kids."
Contact Jan Hogan at jhogan@reviewjournal.com or 702-387-2949.
By the numbers
The Shriners Open began on the PGA Tour in 1983. Then, it was known as the Panasonic Las Vegas Pro Celebrty Classic. The tournament has taken place at various courses.
35: Consecutive years with a PGA Tour event in Las Vegas
26: Number of years PGA Tour event at TPC Summerlin
10: Number of years Shriners Hospitals for Children has been the title sponsor
Source: shrinershospitalsforchildren.org