Bishop Gorman grad Blackmon learns with new MLS team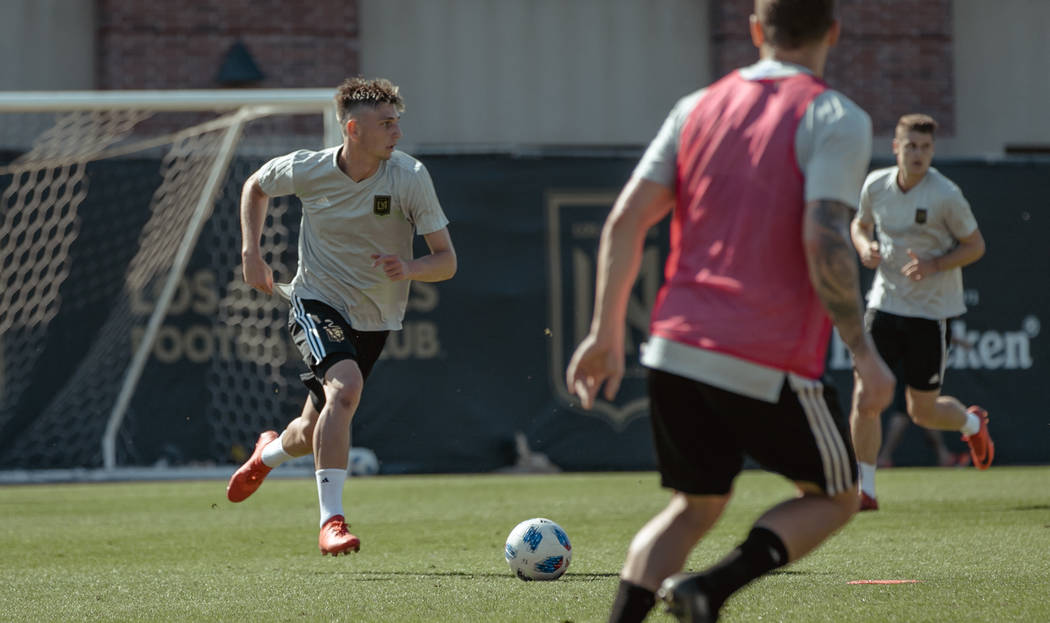 It took Tristan Blackmon four years to go from Bishop Gorman to playing in arguably one of the most exciting matches in Major League Soccer history.
Blackmon, a Las Vegas native, played eight minutes for Los Angeles FC in its first-ever game against LA Galaxy. It was a big moment for the 21-year-old defender, and his team's loss became part of what has been a trial by fire in his rookie year.
"The stadium was wild. We didn't get the result, but it's the birth of a (rivalry) that's going to go on for a long time," Blackmon said. "I'm going to keep working my butt off and enjoying the ride."
Blackmon has appeared in four of the team's first six matches since being selected No. 3 overall in January's MLS SuperDraft. Blackmon said he's trying to soak up as much knowledge as possible in practice, especially from his manager, former U.S. national team coach Bob Bradley.
"There's so much information you get (from him)," Blackmon said. "Obviously, Bob has a prestigious history doing what he's done."
Blackmon, who played collegiately at Pacific, also learns plenty in training sessions from battling with teammates like Carlos Vela, a forward for the Mexican national team.
"It's always fun going against him. He makes things difficult, that's for sure," Blackmon said. "It makes you a better player because you have one of the best players in the league dribbling at you."
Blackmon is also learning a new position, as LAFC is trying to turn him into a centerback who defends the middle of the pitch rather than a fullback who plays on either the right or the left side. It has been an interesting challenge for the rookie.
"(Blackmon) has great pace," Bradley said in a statement. "He's displayed the ability to defend one-on-one, while also being able get into the attacking third."
Blackmon has yet to try out his new position in a game, but he knows that day is coming soon. Until then, he's just trying to stay the course as he gets his footing in professional soccer.
"I'm definitely finding my way in the team," Blackmon said. "It's going in the right direction."
Contact Ben Gotz at bgotz@reviewjournal.com. Follow @BenSGotz on Twitter.