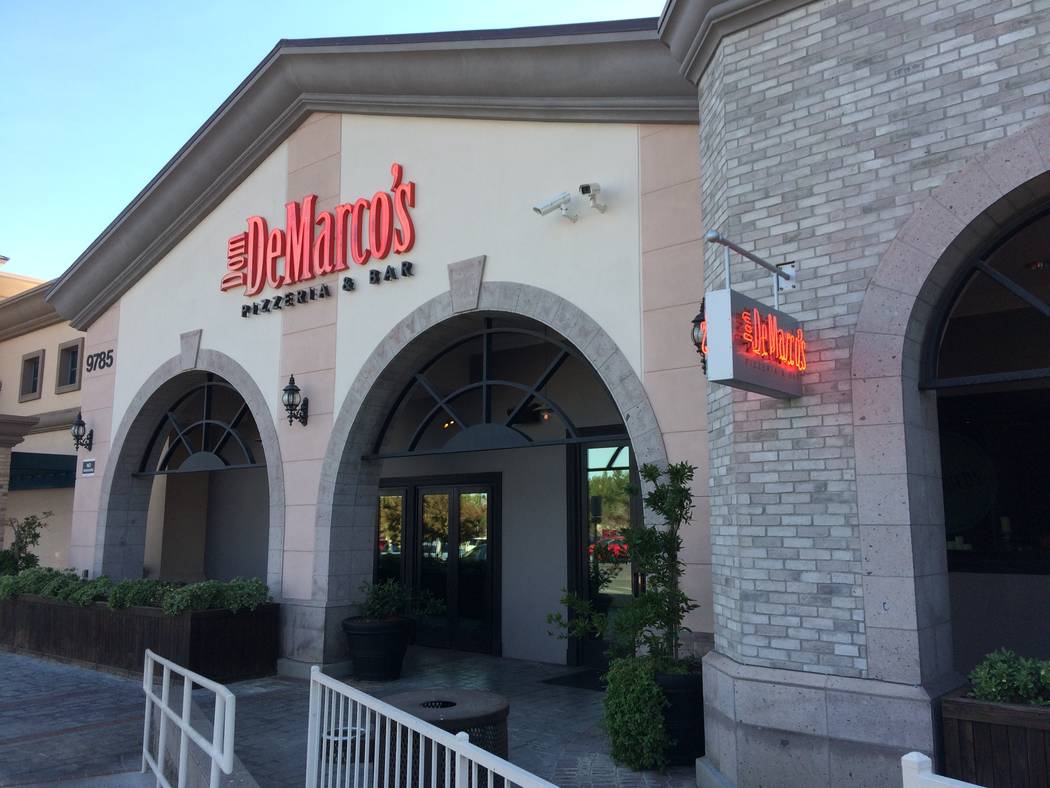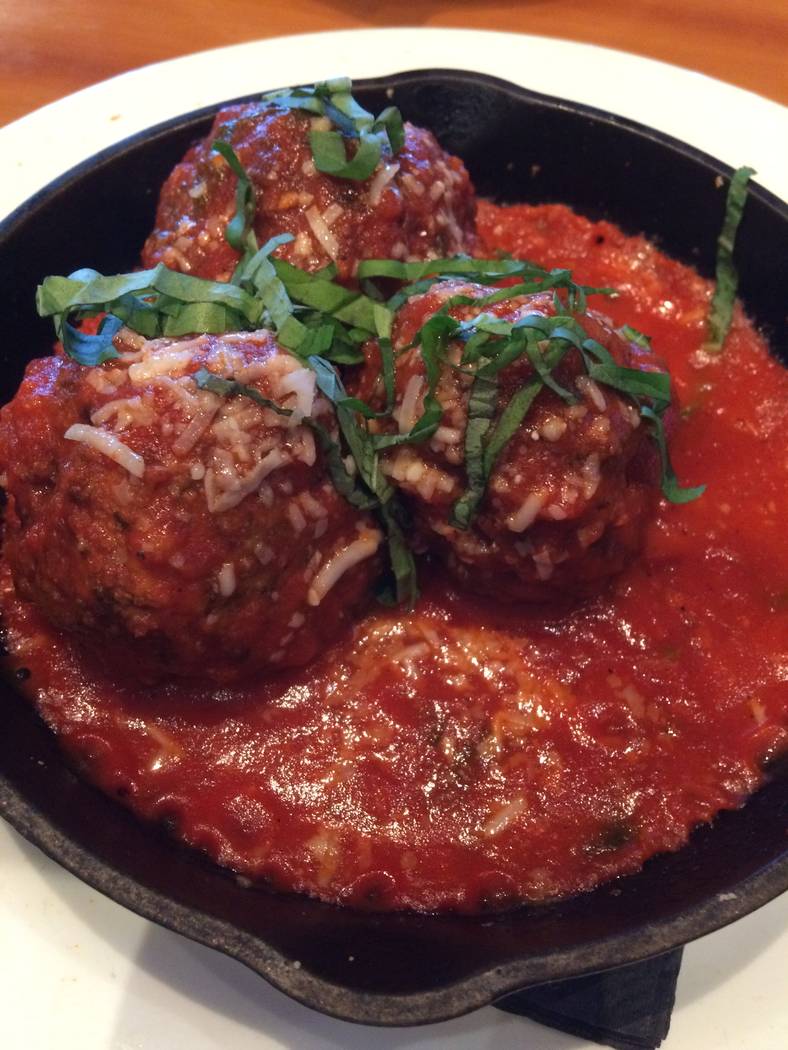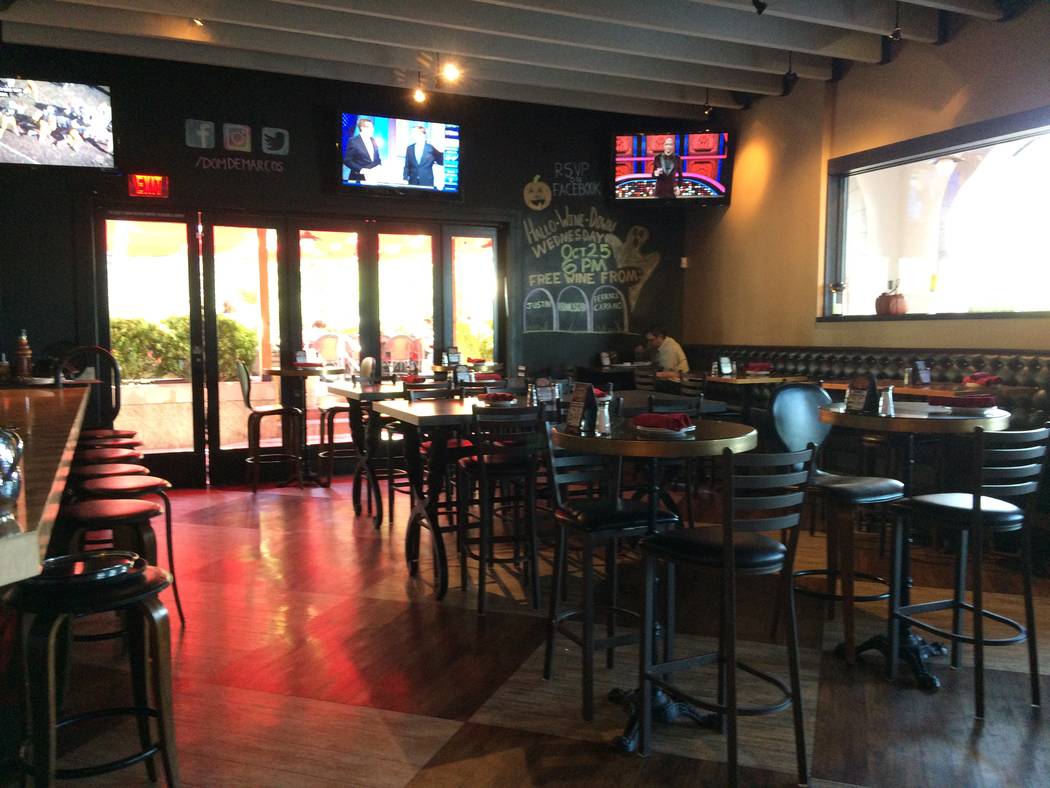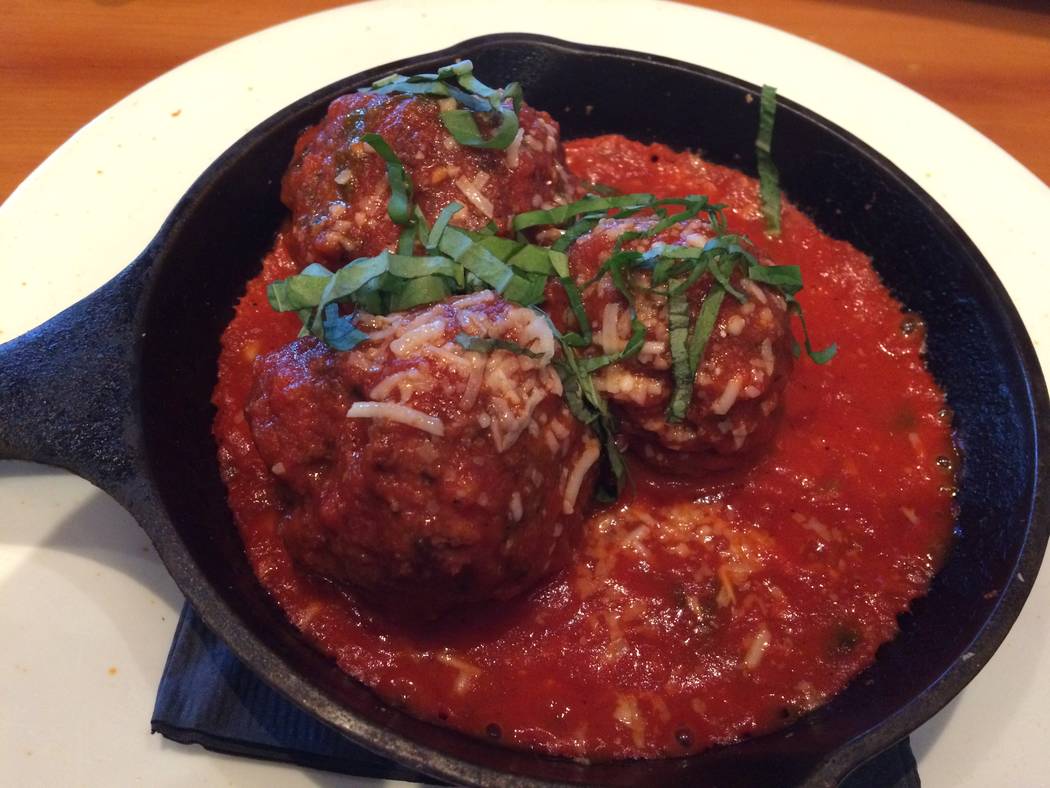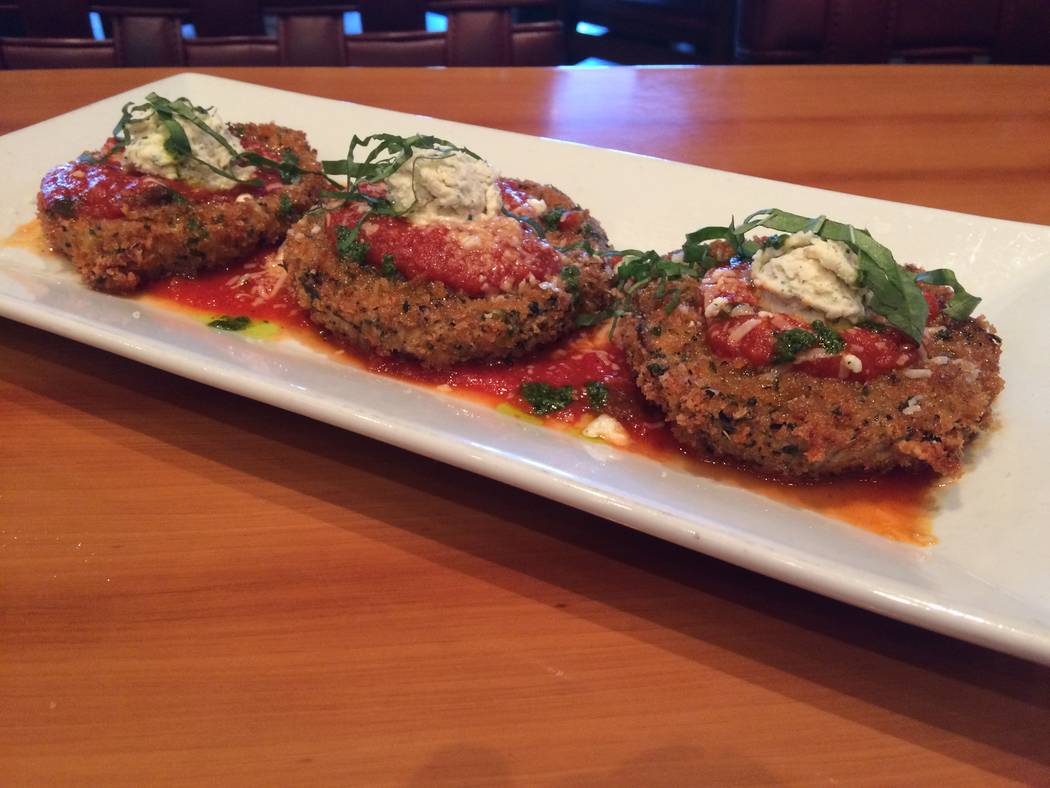 Dom DeMarco's Pizzeria & Bar is named for Domenico DeMarco, who hails from the Caserta Province in Italy and opened Di Fara Pizza in Brooklyn.
Al Scalleat, one of the owners of DeMarco's, bought the rights to Domenico's recipe and flew him to Las Vegas to teach his chefs how to make the pizza.
"We only did our first TV ad a couple months ago," said Jared Harmon, general manager. "But we really rely on word of mouth." He estimated that 75 percent of visitors come for pizza.
That's not all that's on the menu. Other offers include eggplant pizzettes; appetizers such as calamari, meatballs, chicken wings and antipasto; salads including Caesar, Caprese and Mediterranean; spaghetti and meatballs, and linguine and clams; and entrees such as eggplant parmigiana, lasagna, chicken picatta and seafood pescatori.
Happy hour is 2-6 p.m. weekdays. The "Happiest Hour" which includes half price on pizza, is 2-4 p.m.
Contact Jan Hogan at jhogan@reviewjournal.com or 702-387-2949.
Dom DeMarco's Pizzeria & Bar
Where: 9785 W. Charleston Blvd.
Hours: 11:30 a.m.-9 p.m. Mondays-Thursdays; 11:30 a.m.-10 p.m. Fridays-Saturdays; 11:30 a.m.-9 p.m. Sundays
Information: domdemarcos.com or 702-570-7000
9785 W. Charleston Blvd.