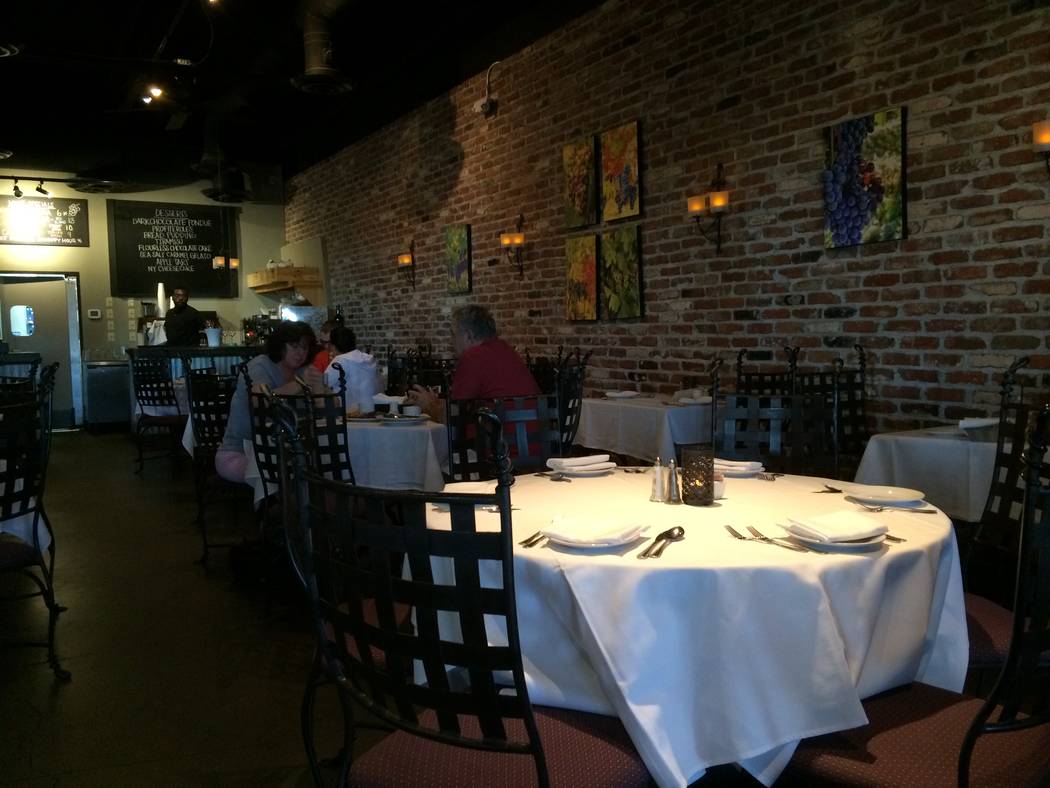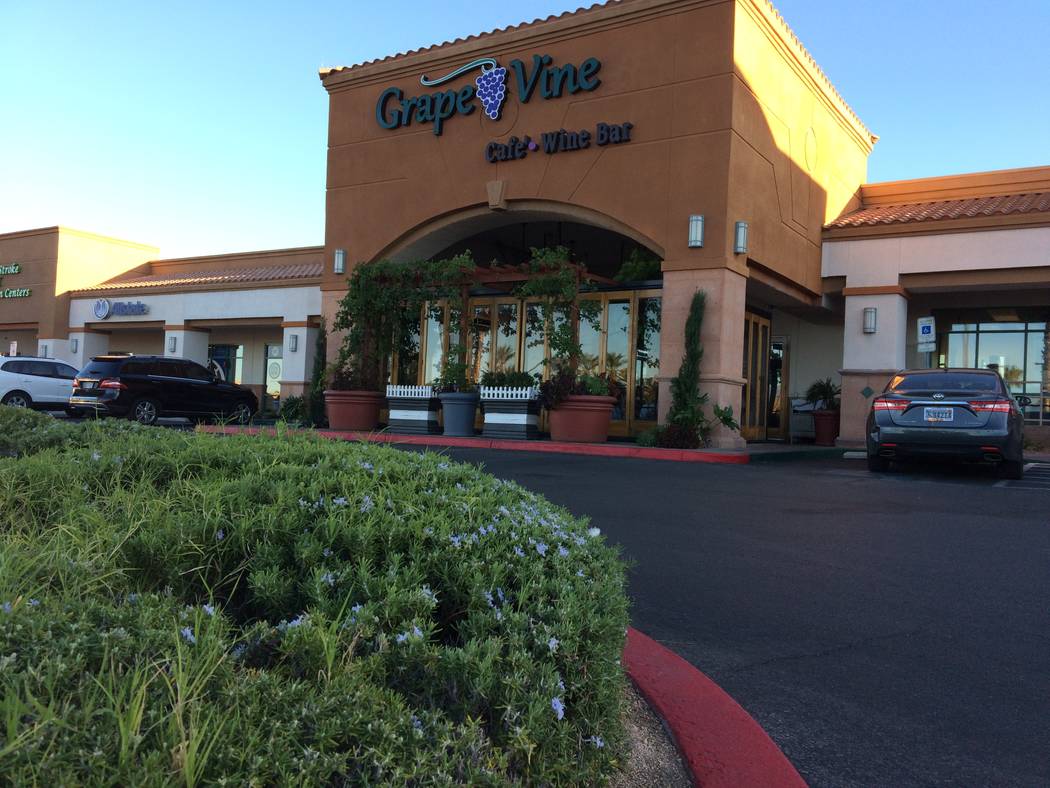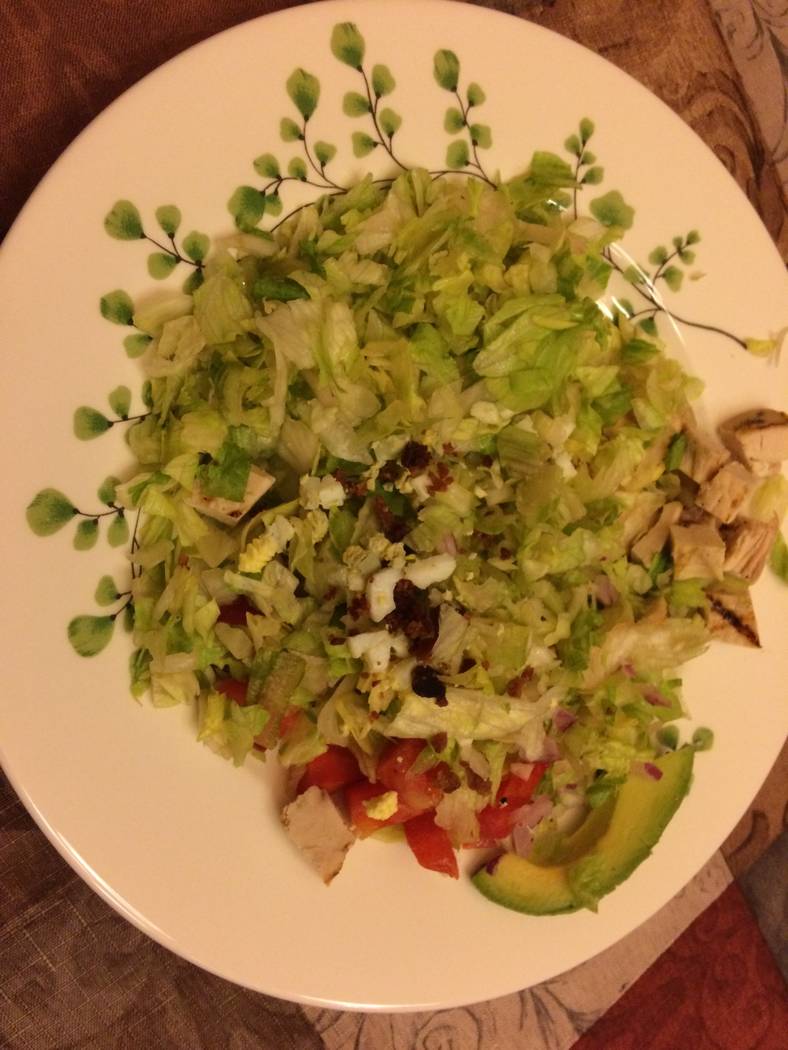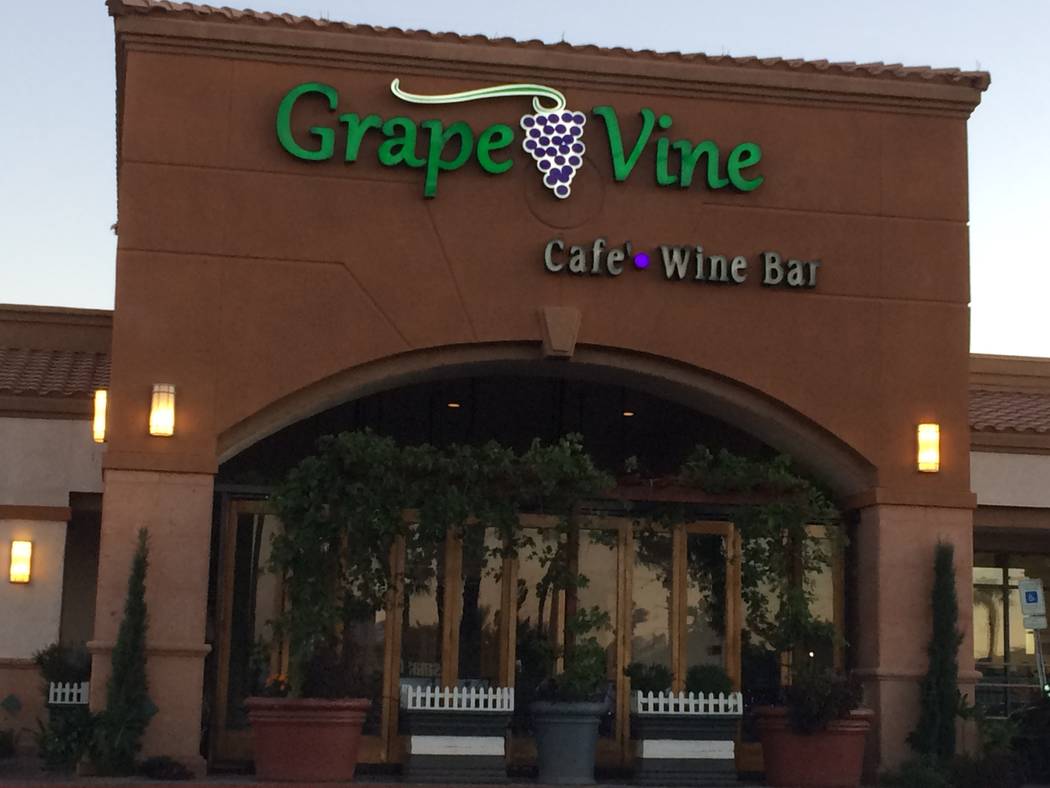 Grape Street morphed into Grape Vine Café, Wine Bar & Cellar two years ago. Owner/operators Moeen Taqi and Linda Kutcher, who each have years in the food-and-beverage industry, said their intention was to keep things much the same. They retained the same chefs and much of the wait staff.
"We're more 'part of the neighborhood' here, not something new and flashy like on the Strip," Kutcher said. "We loved it for what it was when we bought it."
It seats 110 inside and 40 on the enclosed patio. The interior of the 4,500-square-foot eatery features a massive brick wall with Mediterranean touches such as wrought iron. The tables are covered in white linens. Michael Buble sings "Crazy Love" from the speakers.
Like the operational side, the menu is 80 percent the same as before. Items offered are primarily Italian, but Grape Vine also offers Greek meatballs and stuffed grape leaves. There are several salads from which to choose: house, Caesar, chopped, steak, Greek, blackened salmon Caesar, sesame Ahi tuna and a poached salmon platter. Sandwiches include grilled cheese, portobello steak Philly, eggplant parmigiana, roasted vegetable, grilled chicken and a ground sirloin burger.
Contact Jan Hogan at jhogan@reviewjournal.com or 702-387-2949.
Grape Vine Café, Wine Bar & Cellar
Where: 7501 W. Lake Mead Blvd., Suite 120
Hours: 11:30 a.m.-9 p.m. Mondays-Wednesdays, 11:30 a.m.-9:30 p.m. Thursdays, 11:30 a.m.-10:30 p.m. Fridays and Saturdays, and 4-9 p.m. Sundays
Information: 702-228-9463 or grapevinevegas.com
Social media: facebook.com/GrapeVineVegas/
7501 W. Lake Mead Blvd., Suite 120