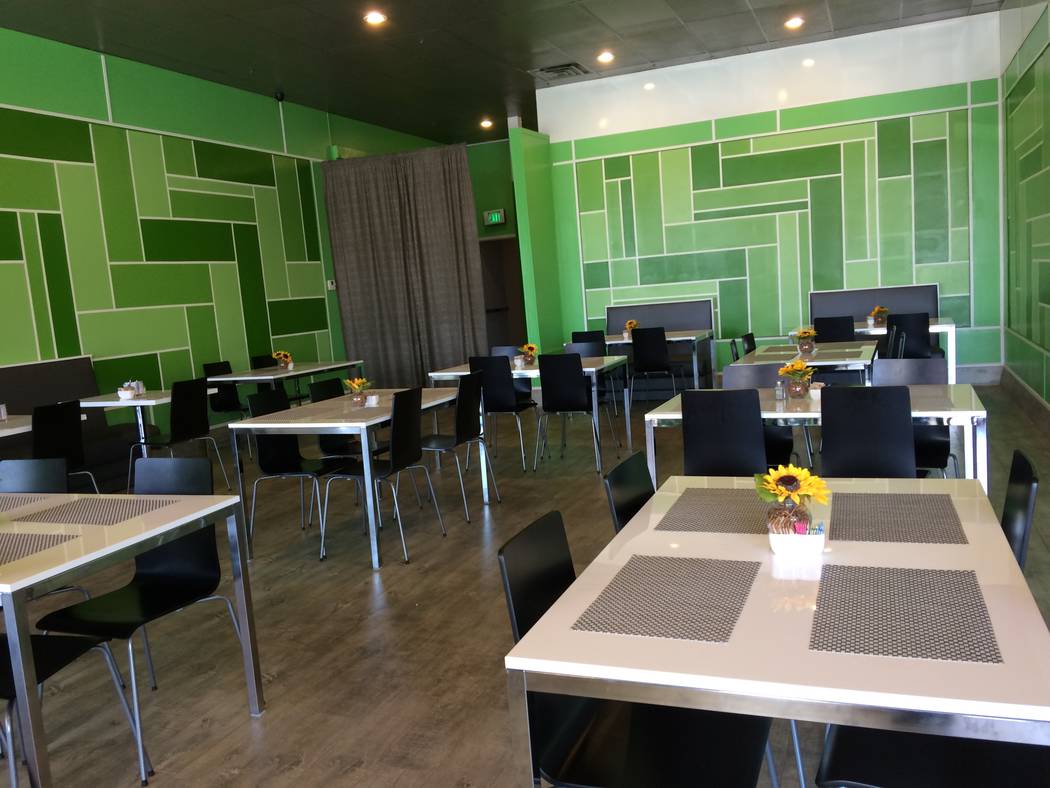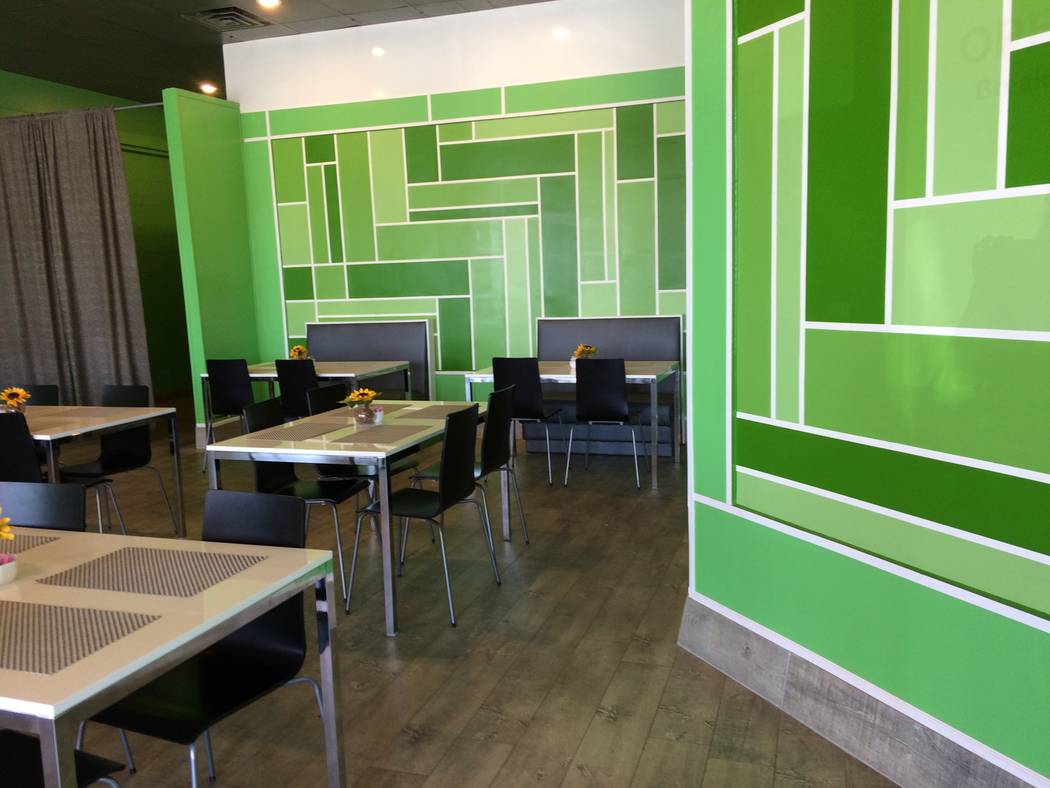 Mountain View Bistro opened at the beginning of the year, taking over the spot vacated by a wine bar near Cheyenne Avenue and Tenaya Way. Owner and manager Lisa Knight said the location, near MountainView Hospital (hence the name), was seen as "a good spot."
Mountain View Bistro features lime-toned paint running in geometric lines to complement the modern tables. A blackboard behind the counter lists the day's specials. The day I visited, there was the psychedelic jazz playing on the sound system.
Knight had a tapas restaurant in the the Arts Factory but wanted to target the suburbs. Burgers run about $11. Other choices include: The View, with thechoice of grilled or crispy chicken breast, bacon, lettuce, tomato and onion; Lone Mountain, a patty melt, rye bread and Swiss cheese; Alaskan Best, Alaskan salmon filet, spiced pecans, Mandarin orange, tomato, cucumber, spring greens and panela cheese; and the chicken club, grilled chicken breast, lettuce, tomato, avocado, bacon, aioli, sourdough bread.
Those who do not want to go the meat route can choose a falafel, vegan burger or a vegan club sandwich. There are five types of salads, including a Caesar, Greek grilled chicken and salmon. There are three kinds of wraps. The bistro is willing to indulge small changes. Any salad can be made into a wrap, for example.
Expect your order to take a some time; this is a cook-to-order place, after all. The onion rings were light and crispy, and the French fries were lightly seasoned and not too salty.
The burger was piled high. Real high. Be prepared to unhinge your jaw if you order one of the signature ones.
The bistro also features a full breakfast menu. Knight said other locations are in the works.
Mountain View Bistro
Where: 3250 N. Tenaya Way, Suite 110
Hours: 8 a.m.-3 p.m. daily
Information: Visit mountainviewbistro.com or call 702-586-5777
Social media: facebook.com/mtnviewbistro