Peccole Ranch benches preserve memory of fallen
October 23, 2017 - 1:29 pm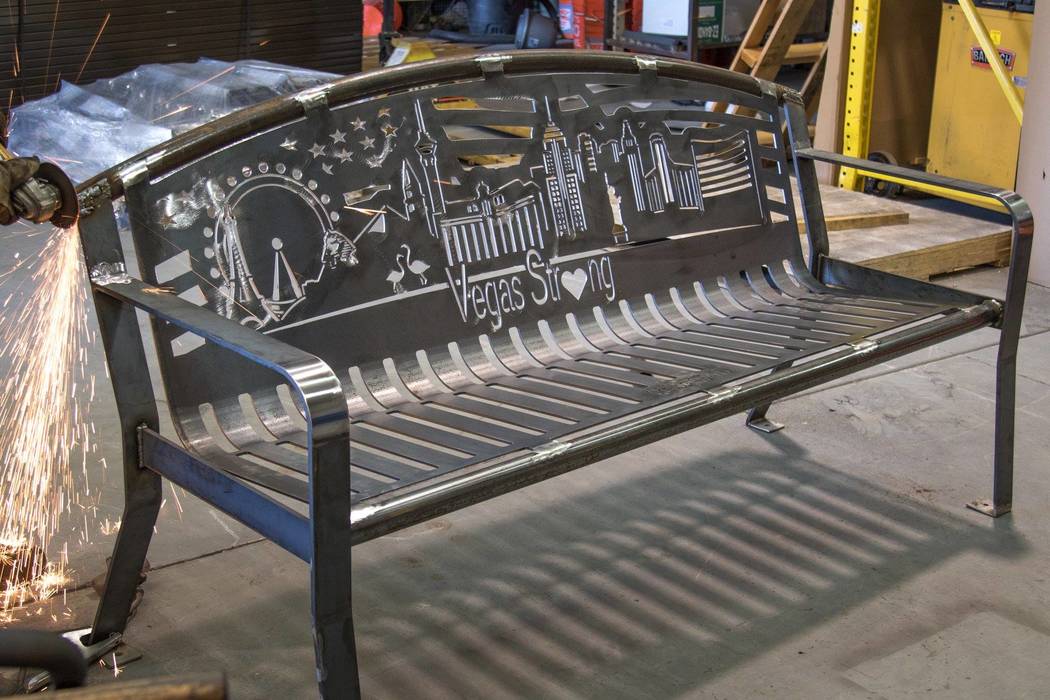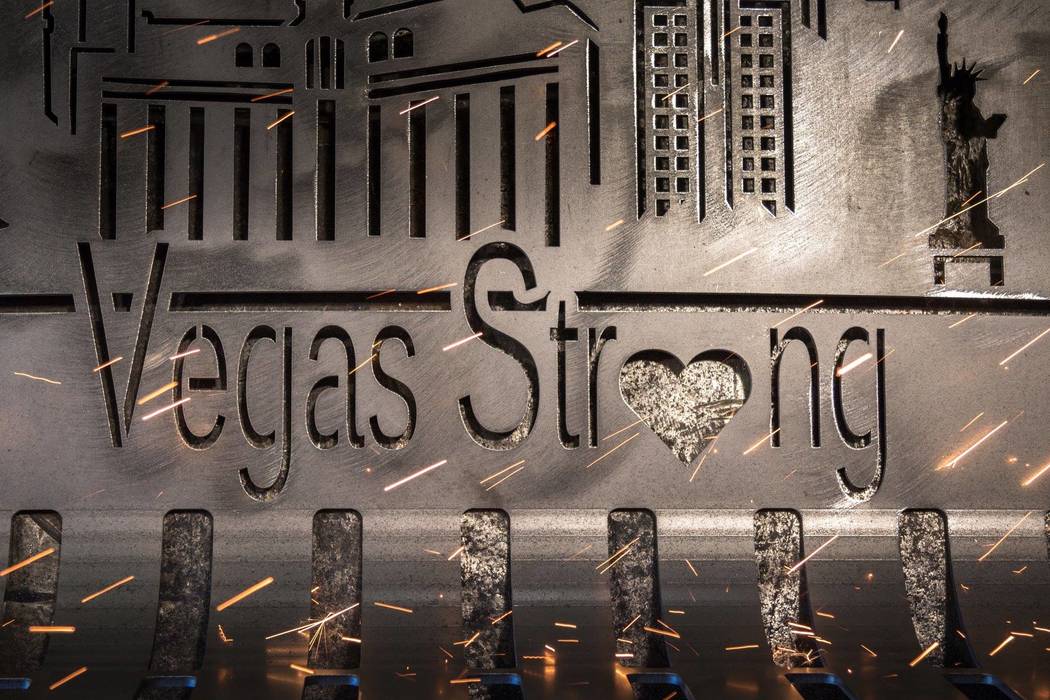 Apple Way is also known as the Avenue of Honor, and the homeowners' board of Peccole Ranch wants anyone who uses it to reflect on the locals killed in the Route 91 Harvest Festival mass shooting.
The greens area has six newly planted trees, one for each Las Vegas victim, and a bench. A memorial unveiling ceremony is planned at 2 p.m. Nov. 4 on Apple Drive near Red Hills Road. Lt. Gov. Mark Hutchison is scheduled to attend.
None of those killed at the outdoor concert lived in Peccole, but the community wanted to show its respect, organizers said. The six locals were Charleston Hartfield, Erick Silva, Brennan Stewart, Neysa Tonks, Laura Shipp and Quinton Robbins.
"When this happened, like everybody else, we were just completely horrified," said Maryanne Goodsell, board vice president for Peccole Ranch. "It affected so many people. … It just seemed natural that we, as a community, can build on that love and unity and that strength that Las Vegas has."
The bench faces the six new trees. When chase trees bloom, the petals are purple.
Boy Scouts Troop 425 erected flags, each with a "hero story" in a plastic protective cover, to further honor those who helped out. The community did a similar project, the Avenue of Flags, for 9/11.
Goodsell said she didn't want the impact of such a horrific event to wane as time passed.
"Sometimes the Strip can seem really far away from us," she said, "but this makes it feel like it's close to home."
There also are 58 stars embedded in the pathway to the commemorative bench to remember all of the people whose lives were taken that night.
Lisa Barbary, project lead, said the toughest part of pulling it together was "Getting the design of the bench. We got the bench together; then all of a sudden it dawned on us that, 'Oh, my gosh, we got the date.' So, we put that in. Then we forgot the flag, so we put that in. There were so many little pieces and with so many things happening in the community, it was a lot to think of."
The bench, commissioned from Smith Steelworks of Spanish Fork, Utah, cost $3,000. It includes the phrase "Vegas Strong" with the O in the shape of a heart. The maker used the leftover pieces from the cut-outs to craft six powder-coated hearts to be given to the local families who lost a loved one.
While none of the six victims' families is expected to attend, each will receive a heart cut from the bench that fits perfectly into the design. The families will be able to bring that heart with them as they sit on the bench and look across to the tree planted in their family member's memory.
"We know that their hearts were ripped out of them that night," said Jan Porter, general manager. "This bench represents that we understand their pain."
The homeowners association received in-kind donations for the rest of the project: concrete, landscaping, labor and a reduced cost for the trees.
"We are receiving so many donations because the corporations want to help remember people," Porter said. "… We've gotten calls from companies who are not our vendors who say, 'We want to help pay for this.'"
In appreciation, the board is giving commemorative T-shirts and bracelets to those who donate. The T-shirts and bracelets will be available at the ceremony.
Peccole consists of 3,280 homes. It long has had a program under which residents can "buy" a tree to dedicate to a lost loved one. If someone were to buy a tree, the cost is $250. Like them, the six trees will keep alive the memory of the valley residents who were killed Oct. 1.
"It's here so people can come and take a moment to really restore themselves," Porter said. "To reflect on neighbors, people they don't even know, reaching out to help others."
Contact Jan Hogan at jhogan@reviewjournal.com or 702-387-2949.