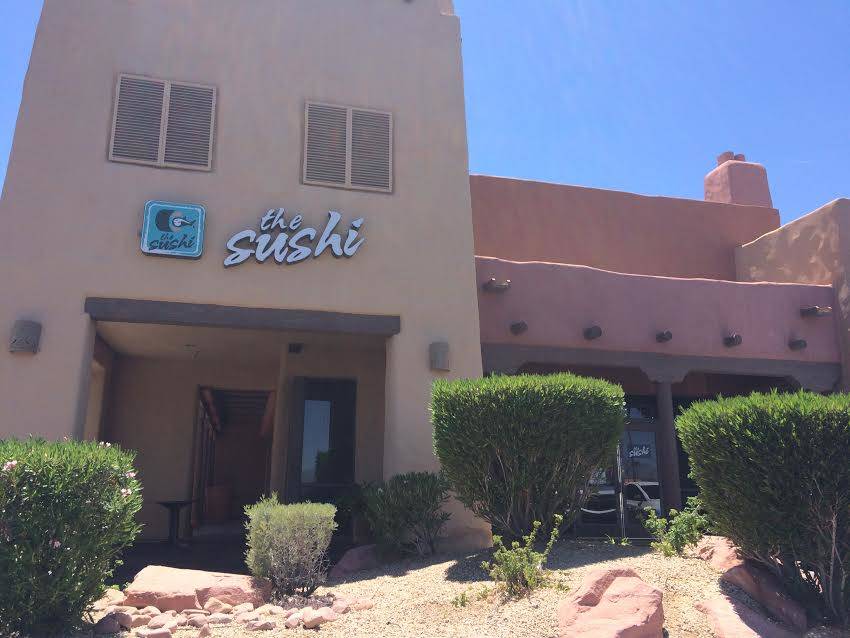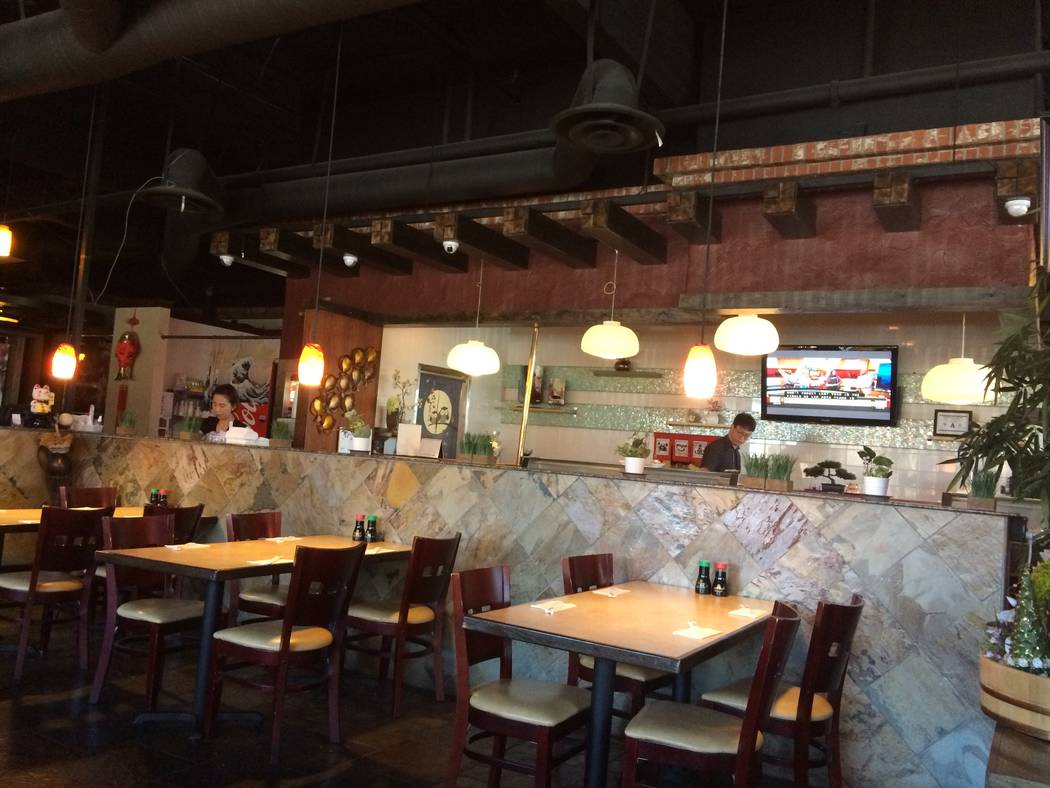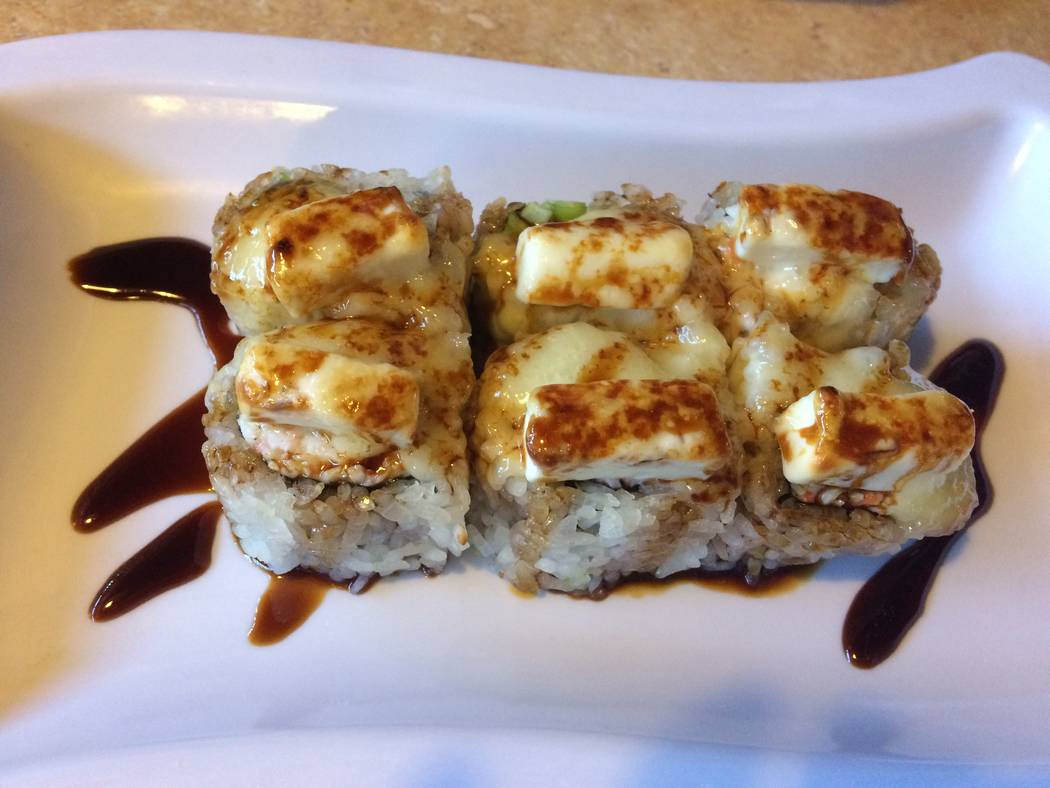 Located in a neighborhood strip mall, The Sushi is true to its name with a menu that includes a long list of rolls. Not one for sushi? Other Japanese dishes such as teriyaki shrimp, chicken or beef are offered as a combo plate with tempura shrimp and vegetables.
The decor is standard Japanese, including lots of wood accents, burgundy walls, potted plants, Asian wall decorations and a smiling ceramic cat for good luck. There's plenty of booth seating, with tables that can be moved together for larger groups. Those who want to be closer to the chef's action can take a stool at the bar.
Light from the large windows is tempered by vertical wood slats. A projection screen was showing videos with hip, eclectic music during a recent visit.
The fun comes with the menu, on which the rolls take on interesting names: Who's Your Daddy (which has shrimp, cream cheese and spicy crab with eel and yum yum sauces); Heart Attack (smoked salmon, spicy crab, cream cheese, avocado, shrimp and jalapeno with eel and yum yum sauces); What the Hell (spicy tuna, cream cheese, jalapeno and eel sauce); Don't Touch Her Mustache (six pieces of shrimp tempura, spicy tuna, spicy crab and avocado wrapped in soy paper); Just for the Halibut (shrimp tempura, fish tempura, crab, cucumber with eel sauce).
The Sushi's all-you-can-eat option is $21.95 and comes with a 45-minute time limit.
"We come here all the time. We drive 30 minutes to get here," said Bryan Severance of North Las Vegas, there with his wife, Melissa. "There was something we ate here, the White Horse, that killed it. It's the best."
Shannon Lee lives at The Lakes and comes to The Sushi once or twice a month.
"I'm a big fan, super big, of sushi," she said and added that she'd eat it every day if she could. "I like the service here and the atmosphere is nice; it's simple and it's clean."
The Sushi also has a Henderson location at 16 W. Horizon Ridge Parkway, Suite 120.
Contact Jan Hogan at jhogan@reviewjournal.com or 702-387-2949.
The Sushi
Where: 8427 W. Lake Mead Blvd.
Hours: 11 a.m.-10:30 p.m. Mondays-Thursdays; 11 a.m.-11 p.m. Fridays and Saturdays; 11 a.m.-10 p.m. Sundays
Information: Call 702-233-0008
Social Media: Find The Sushi Summerlin on Facebook