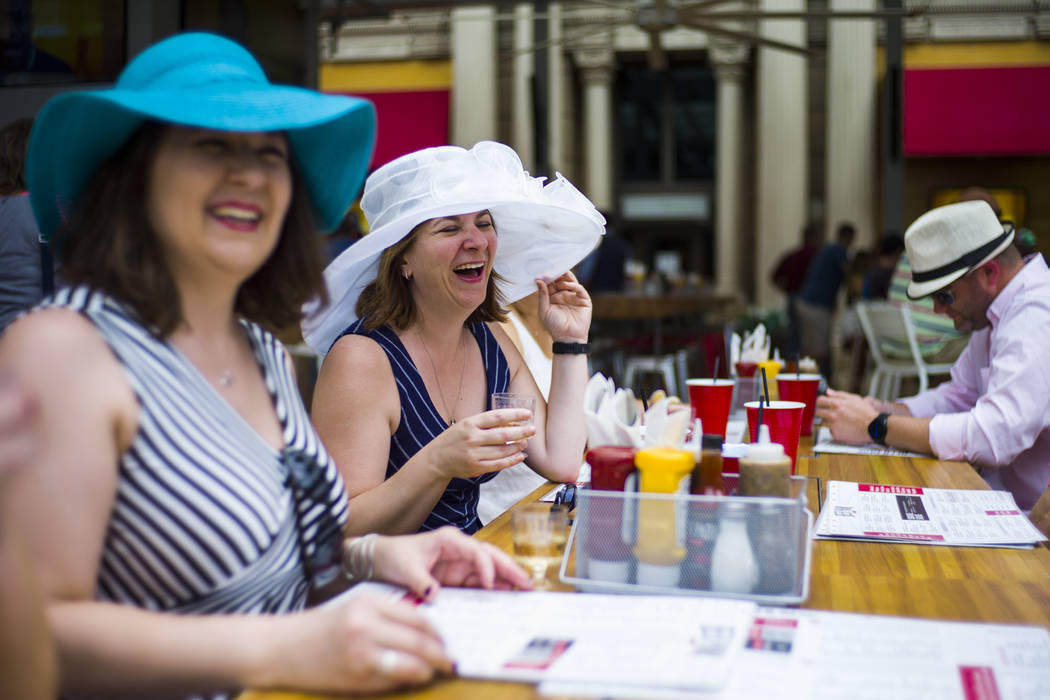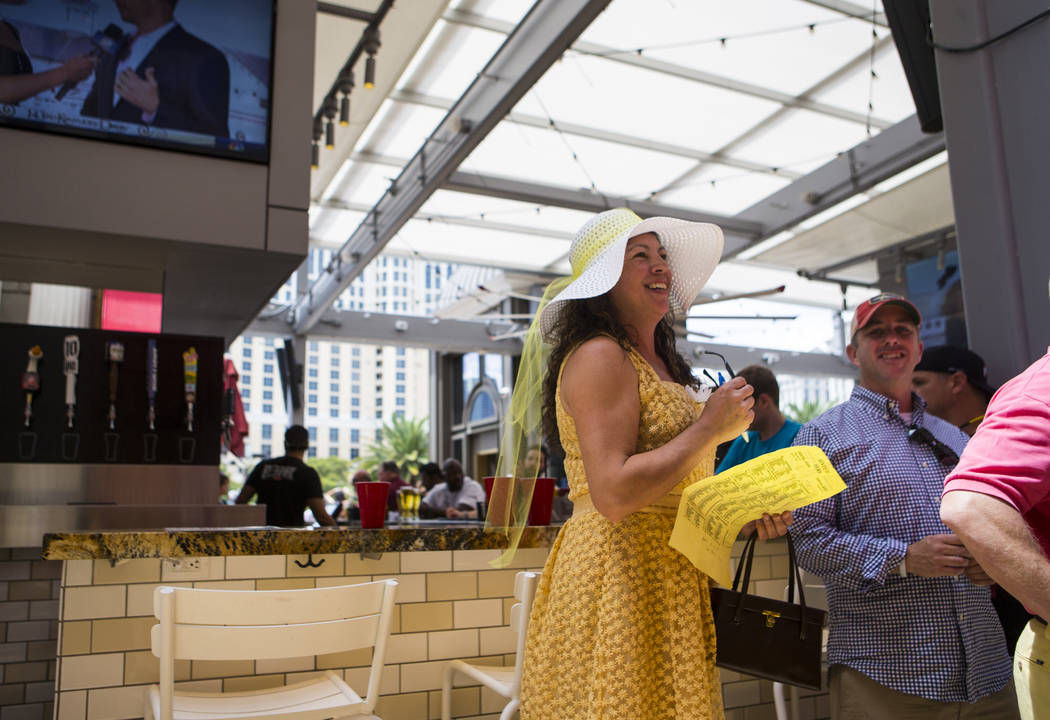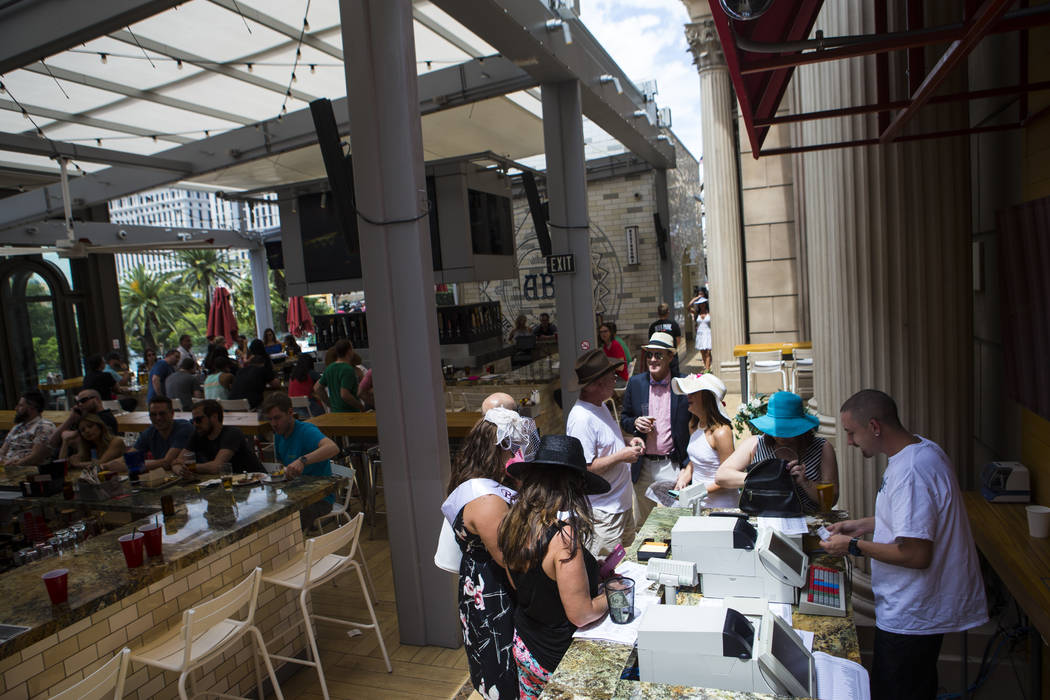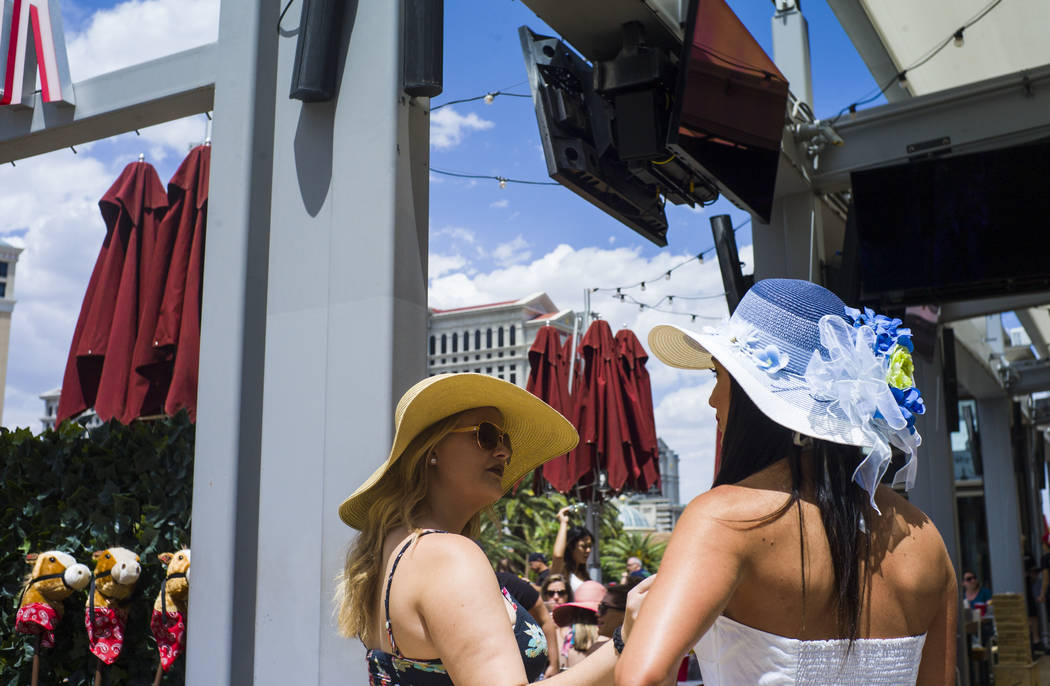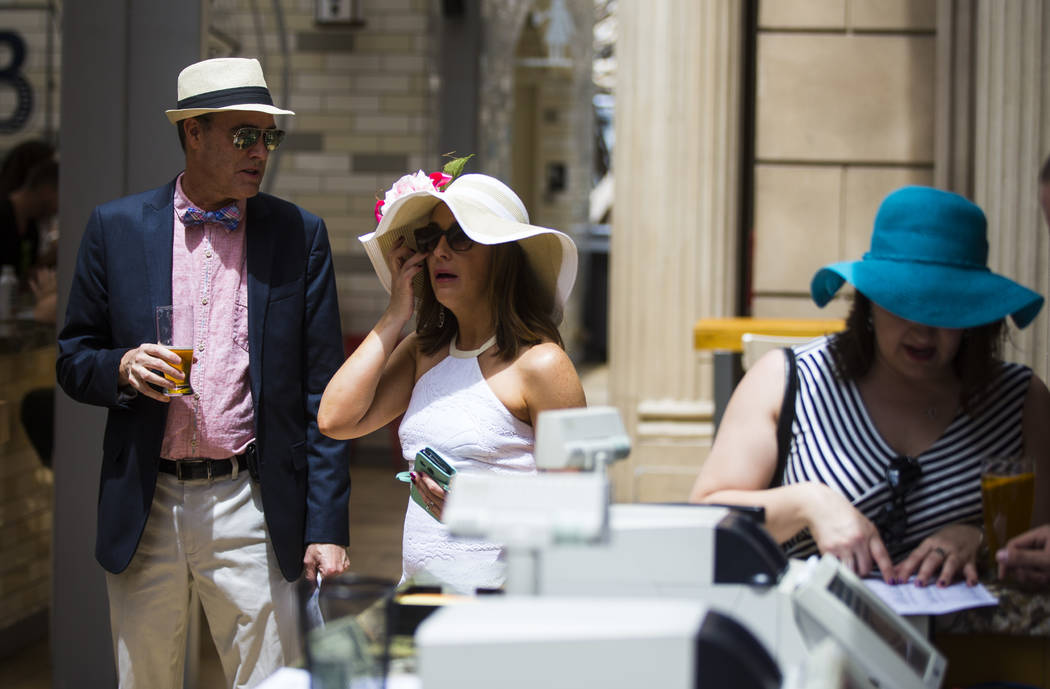 The scene at Saturday's Kentucky Derby party at a rooftop bar on the Strip could have come out of almost any Las Vegas sports book — people placed casual bets based on horses' names, threw their hands in the air in disbelief as their picks fell behind, and hollered at televisions.
This one just had more bow ties, fancy dresses and better hats.
Beer Park, which overlooks the Strip at Paris Las Vegas, held its second Kentucky Derby party since opening early last year. The bar drew a large crowd with specials on traditional Derby drinks, such as mint juleps, and classic Louisville eats, including Kentucky Hot Browns.
"I feel like a lot of people on the Strip don't take advantage of realizing really how large the Kentucky Derby is," said Jason Ellefson, general manager of the bar.
For the posh and dapper who braved breezy conditions, a free pour of Champagne awaited them at the hostess' desk. Many used the opportunity to dress in fancy threads, but most came in casual clothing.
The party kicked off at noon and filled out at least an hour before the starting gates swung open for the celebrated race. Fans placed bets via a kiosk within the confines of the bar, and television coverage of the race overpowered the hum of the crowd. Cheers erupted as the bugler blared, "Call to the Post."
Neal Kremers, who traveled from Kansas City with friends, has been following the Derby for years. He attended the big event at Churchill Downs last year, he said. "People aren't dressed up nearly as well as they are out there, but it's still a good time," Kremers said.
Still, some people just couldn't pass up a chance to dress up for the occasion.
Take Ravi Solanki, in town from Palm Springs, California, for a bachelor party with his friends.
While noting he's never been a big fan of the race, Solanki said he was drawn to the pageantry of the Derby. He came attired in an off-white suit and slicked-back hair.
"I've seen it at home on TV, but I've never actually been to an event," he said. "I like the energy."
Contact Blake Apgar at bapgar@reviewjournal.com or 702-387-5298. Follow @blakeapgar on Twitter.