Mass shooting on the Las Vegas Strip — TIMELINE
October 2, 2017 - 10:45 pm
Updated October 10, 2017 - 10:05 am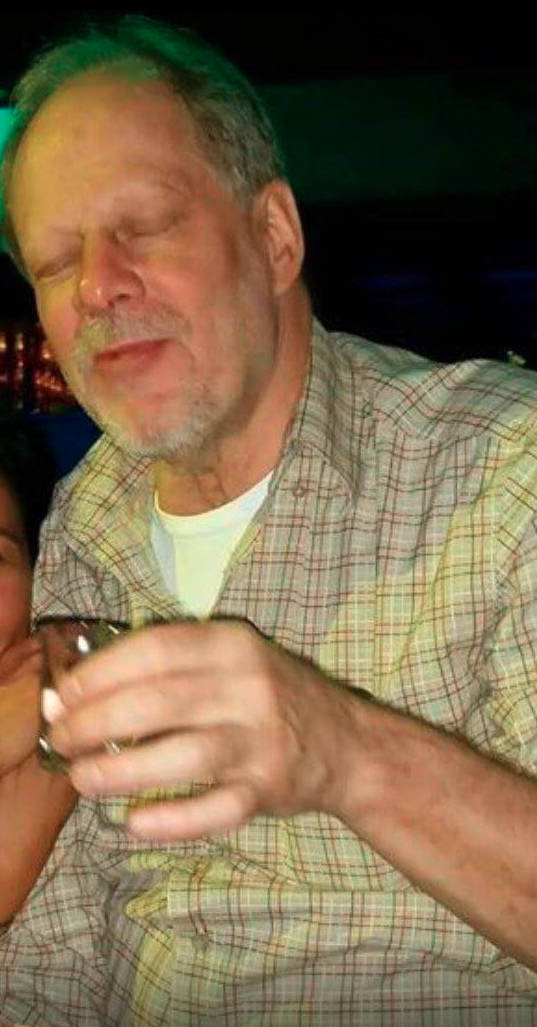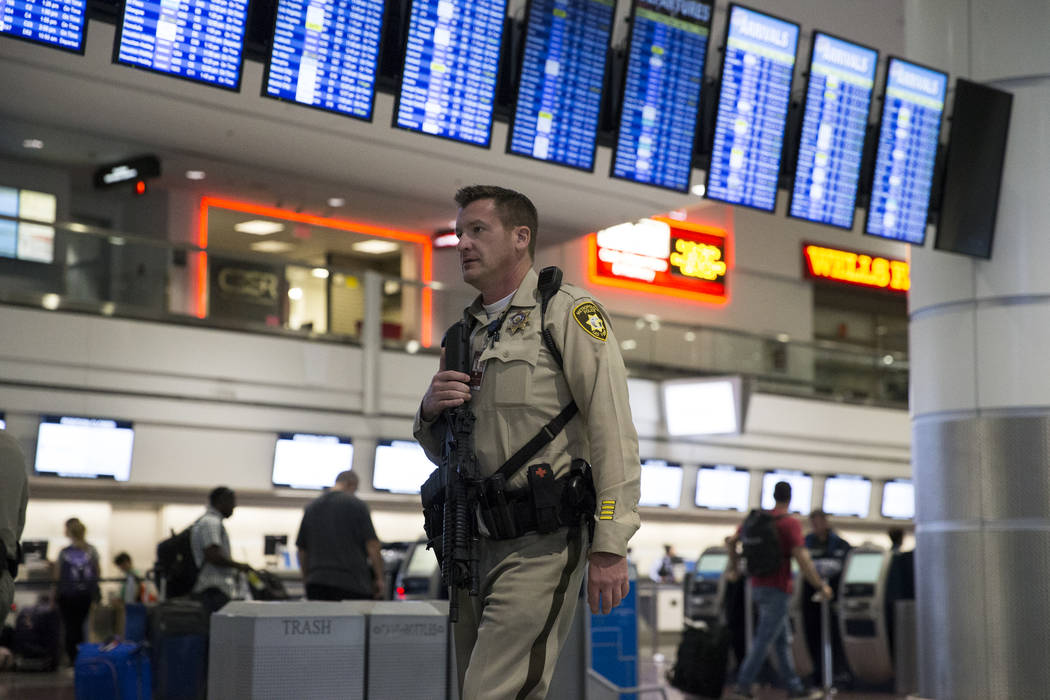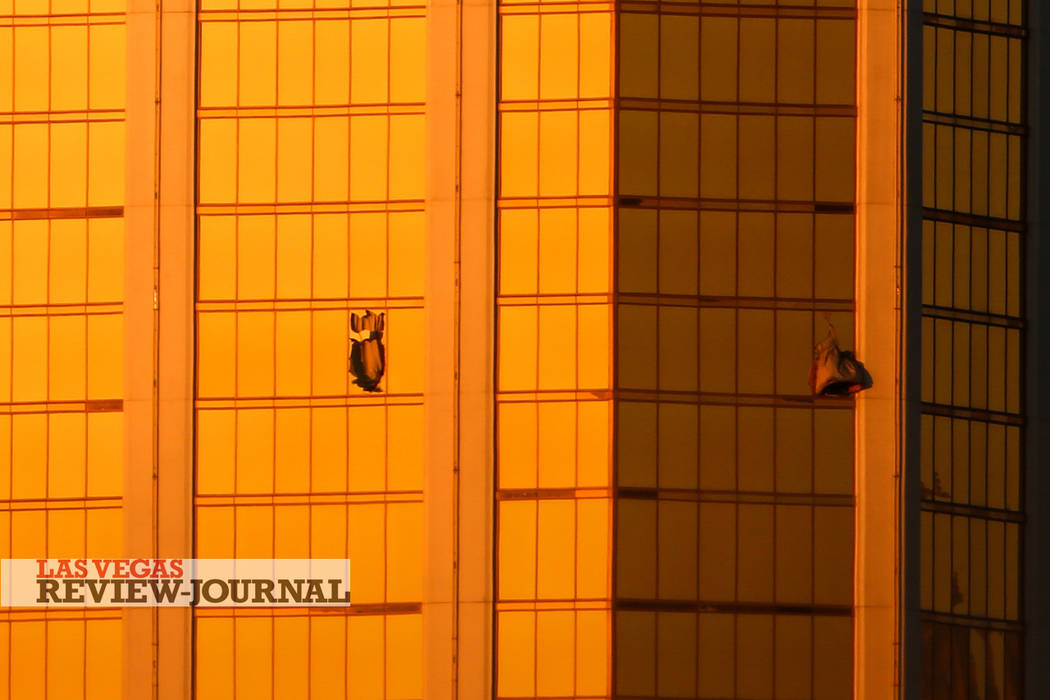 This timeline has been updated with information provided by the Metropolitan Police Department during a briefing on Monday, Oct. 9.
Sunday
9:40 p.m.: Jason Aldean takes the stage as one of the last performers on the final night of the three-day Route 91 Harvest country music festival.
9:59 p.m.: Jesus Campos, a Mandalay Bay security officer, is fired upon while responding to an open-door alarm from a room down the hall from where the 32nd-floor suite Stephen Paddock was staying. Clark County Sheriff Joe Lombardo had said that Campos was fired upon after Paddock fired on the concert, but he later amended the timeline to show that Campos was shot in the leg before Paddock "shot at the outside world."
10:05 p.m.: As Aldean sings his hit "When She Says Baby," gunfire erupts, directed into the crowd of approximately 22,000 people attending the concert. Metropolitan Police Department officer reports shots fired from the adjacent Mandalay Bay hotel.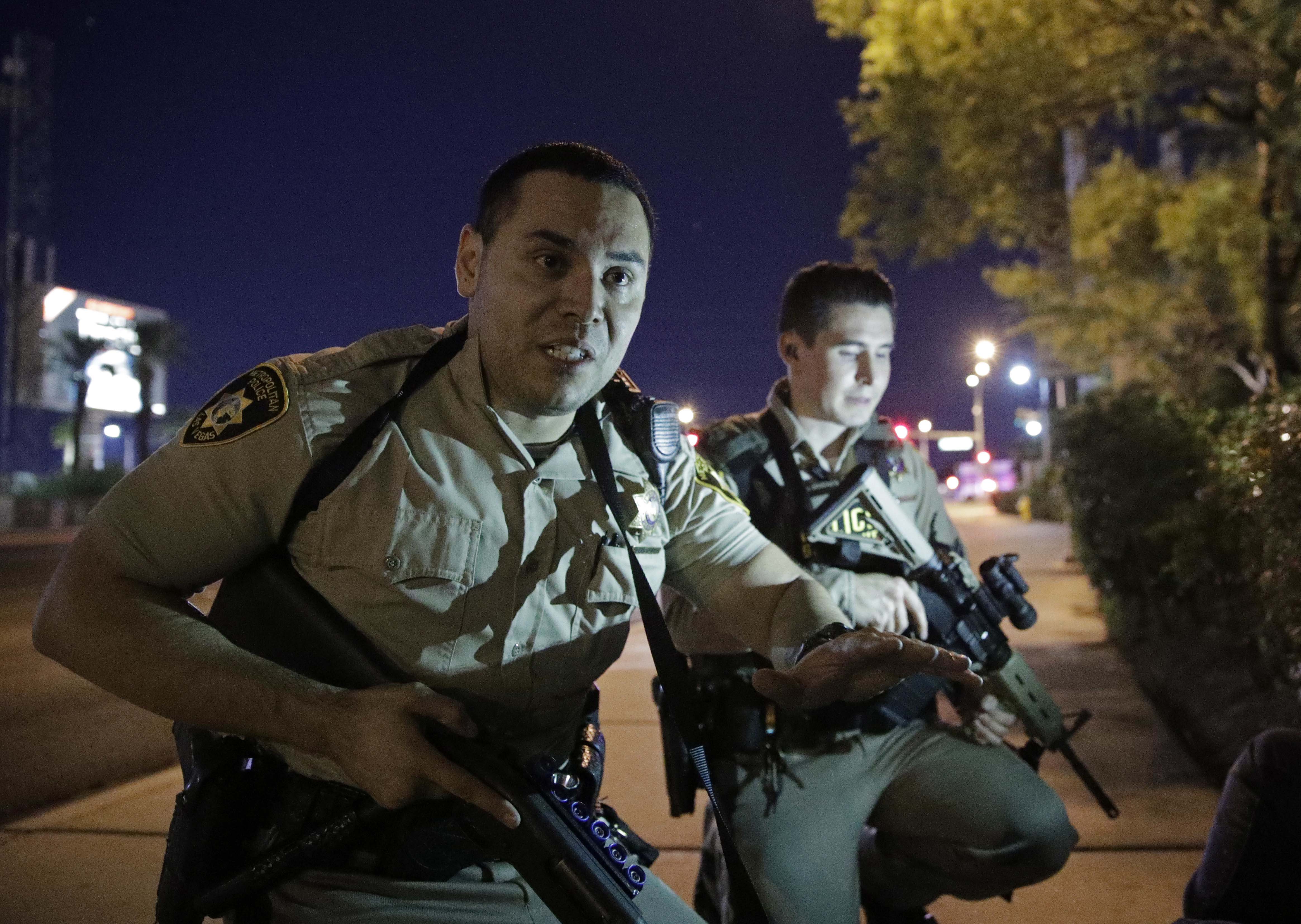 John Locher/The Associated Press
10:12 p.m.: The first two officers arrive on the 31st floor of Mandalay Bay and announce the gunfire is coming from directly above them.
10:15 p.m.: The last shots are fired from the suspect per (officer's) body-worn camera. Metro officers are unsure why Paddock stopped firing at the time.
10:17 p.m.: The first two officers arrive on the 32nd floor. Campos informs them of the shooter's location.
10:26-10:30 p.m.: Eight additional Metro officers join the other officers on the 32nd floor, no longer hearing the shooter actively fire. They clear all the rooms on the floor and look for injured people.
10:30 p.m.: University Medical Center trauma surgeon Jay Coates receives a call to report to UMC. Within an hour, UMC had eight trauma operating rooms up and running. Other Las Vegas Valley hospitals also begin receiving patients.
11:00 p.m.: Police scanner traffic details multiple reports — all false — of active shooters at other Strip hotels.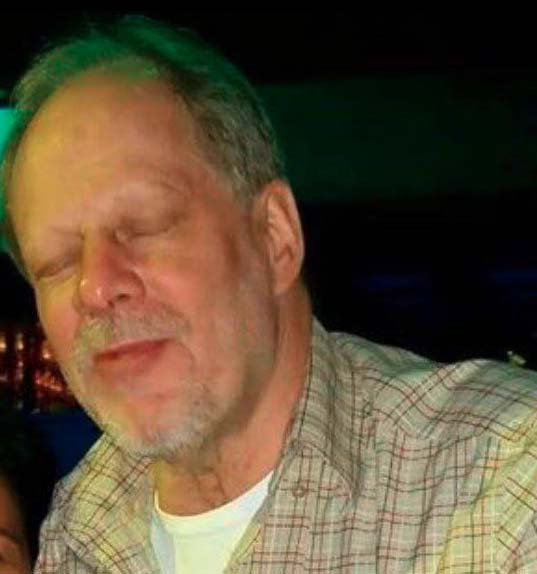 11:20 p.m.: Police swarm the 32nd floor room at Mandalay Bay where the shooter is holed up. Inside, they find Stephen Paddock, 64, of Mesquite, dead of a self-inflicted gunshot wound. Officers observe a second door in the room that could not be accessed from their position.
11:23 p.m.: I-15 between Tropicana Avenue and Russell Road and surface streets near the scene are closed to traffic.
11:27 p.m.: A second breach was set off in the hotel suite to allow officers access to the second room. Officers find the room empty and announce over the radio the suspect is down.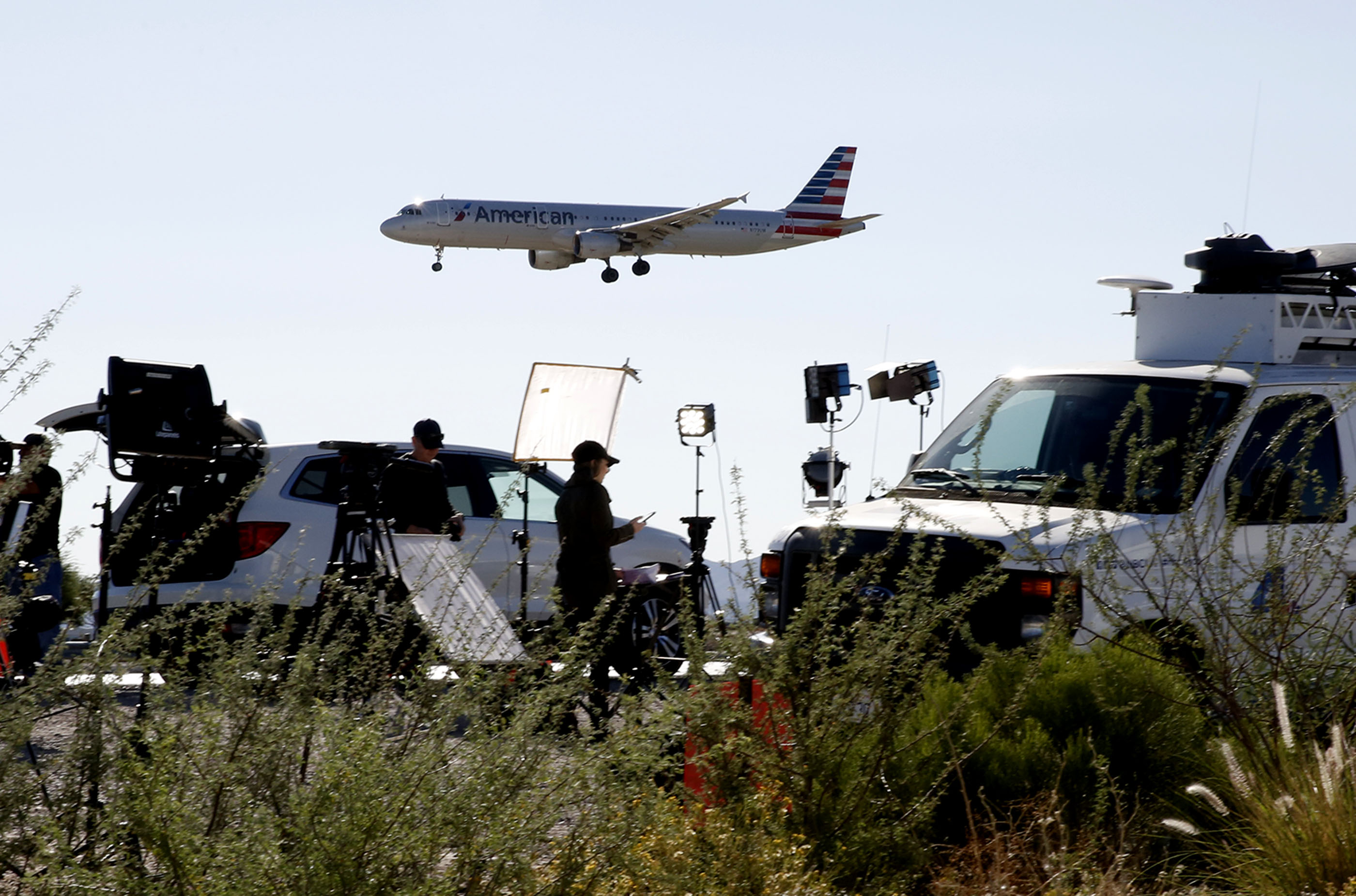 Midnight: More than 25 flights are diverted from McCarran International Airport as flight controllers reconfigure flight paths to ensure that no aircraft are hit, according to airport spokeswoman Christine Crews.
Monday
1:30 a.m.: Clark County Sheriff Joe Lombardo announces more than 20 people are dead and more than 50 people are injured in the shooting.
2:15 a.m.: I-15 reopens for through traffic. Eastbound off-ramps between Sahara Avenue and Russell Road and surface streets in the area remain closed.
3:43 a.m.: Metro identifies Paddock as the shooter and described Marilou Danley as a person of interest associated with him.
4 a.m.: United Blood Services begins taking donations at its West Charleston Boulevard location, three hours before normal opening time. The line soon snakes around the building and donors wait up to eight hours to give blood.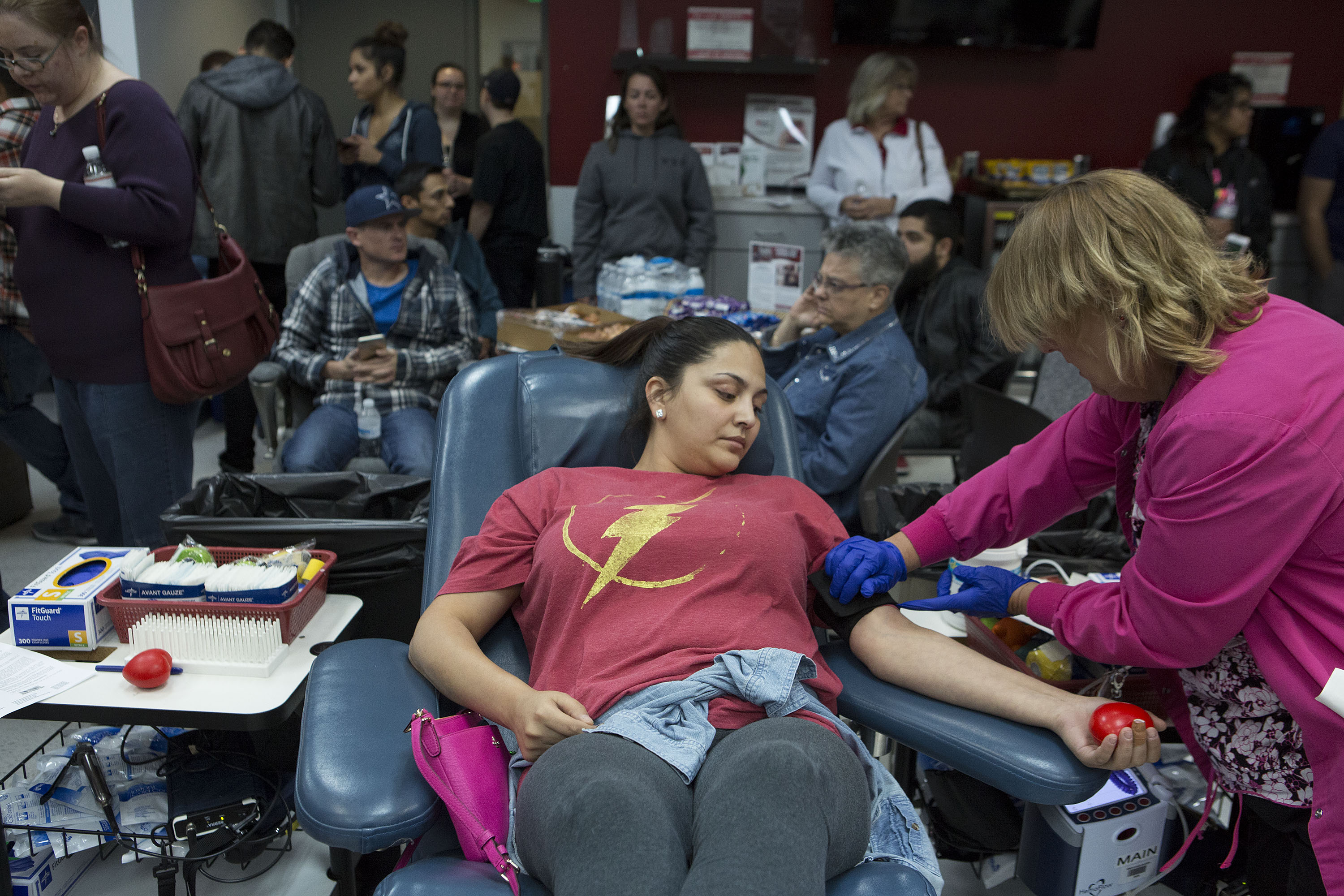 4:43 a.m.: Flamingo Road reopens in both directions, while Tropicana and Russell remain closed.
5 a.m.: Police say they located Marilou Danley, identified earlier as a person of interest associated with Paddock, outside the country and interviewed her. Police said they do not believe she was involved with the shooting.
5:54 a.m.: Clark County School District says in a Twitter post that police have given the clearance for schools to remain open on Monday. The district later says all student absences will be excused.
6 a.m.: Metro announces officers are executing a search warrant at Paddock's Mesquite home.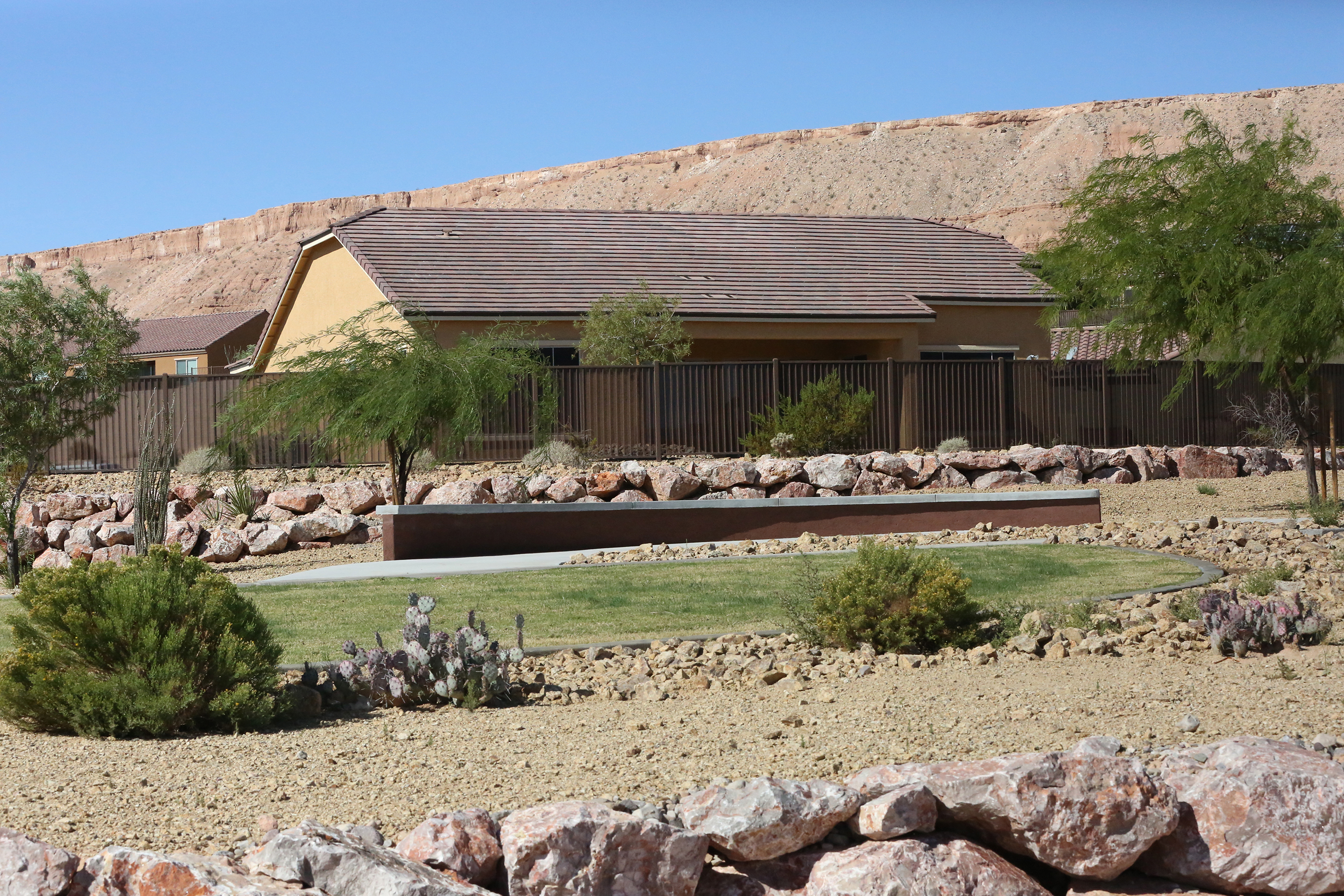 6:30 a.m.: Clark County Commission Chairman Steve Sisolak announces the creation of a GoFundMe fundraising site to provide relief and financial support to victims and their families.
8:04 a.m.: MGM announces that a lockdown on guest rooms at Mandalay Bay has been lifted, except for the 32nd floor. Roads are reopened, except for South Las Vegas Boulevard, between Russell Road and Tropicana Avenue, and West Hacienda Avenue, between Frank Sinatra Boulevard and Reno Avenue.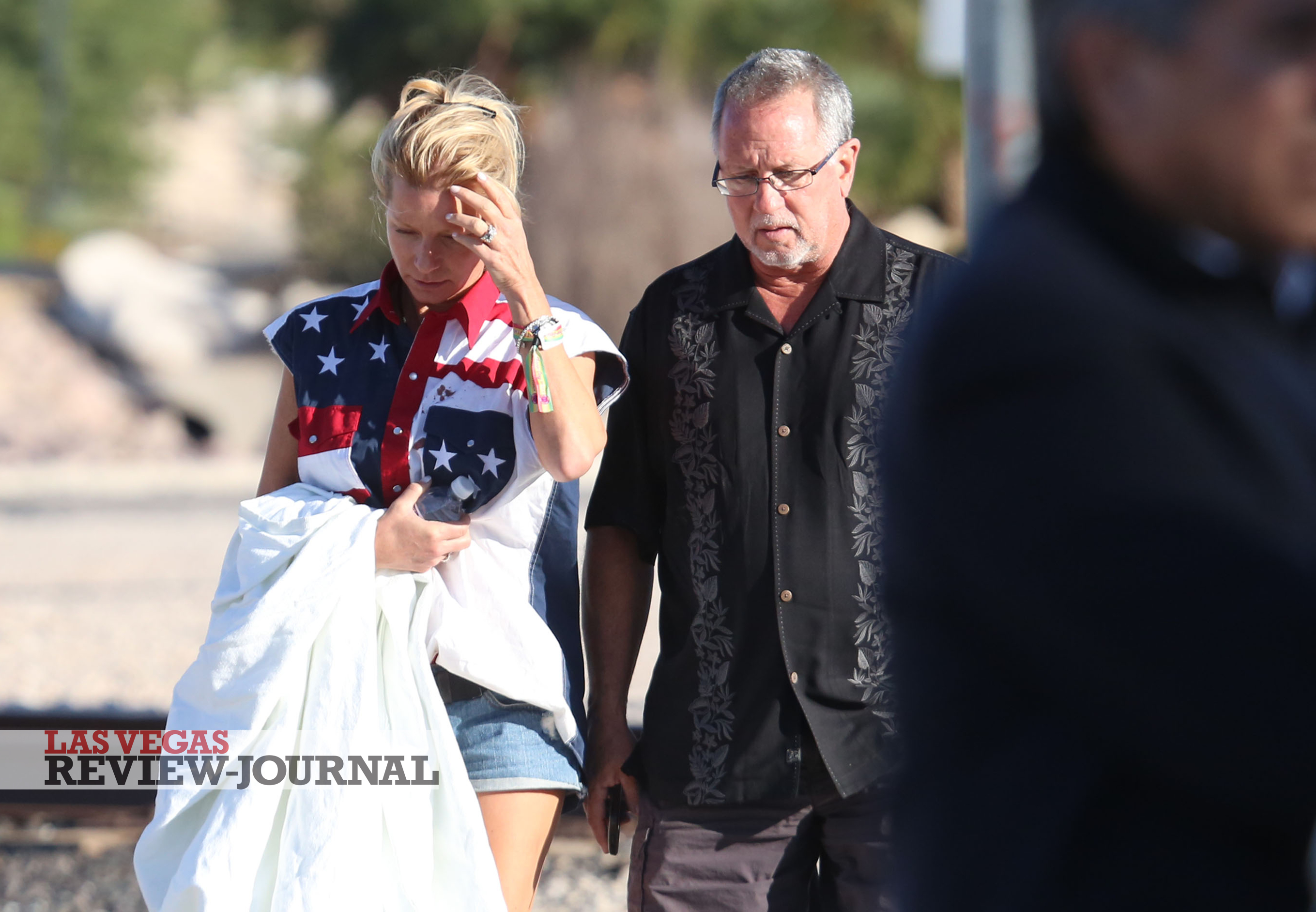 8:30 a.m.: Clark County Sheriff Joe Lombardo announces the death toll has increased to 58, with 515 injured. He says officers found additional weapons inside Paddock's Mesquite home.
11:50 a.m.: Nye County sheriff's office denies media reports of active shooters at Pahrump schools.
3 p.m.: Police confirm at least 59 deaths and 527 injured. They say 16 rifles and one handgun were found in Paddock's room at the Mandalay Bay and an additional 18 rifles in the Mesquite home. They say a search warrant is being executed at another home Paddock owned in Reno. Lombardo also says that ammonium nitrate, which can be used to make bombs, was found in Paddock's car at the hotel.