Rescues at 550 feet: Firefighters practice at High Roller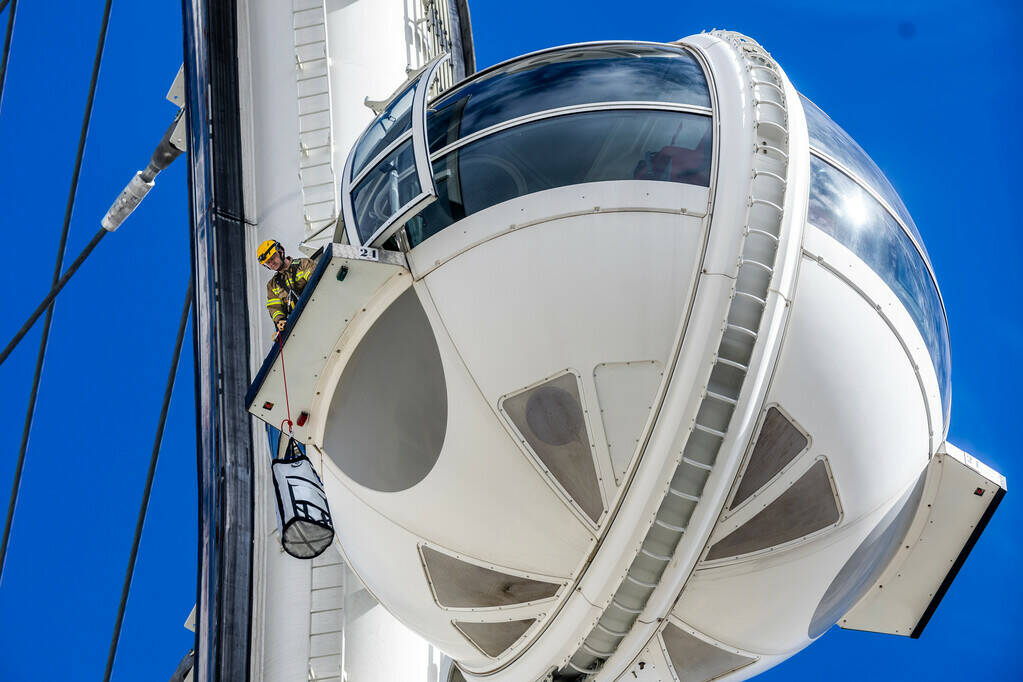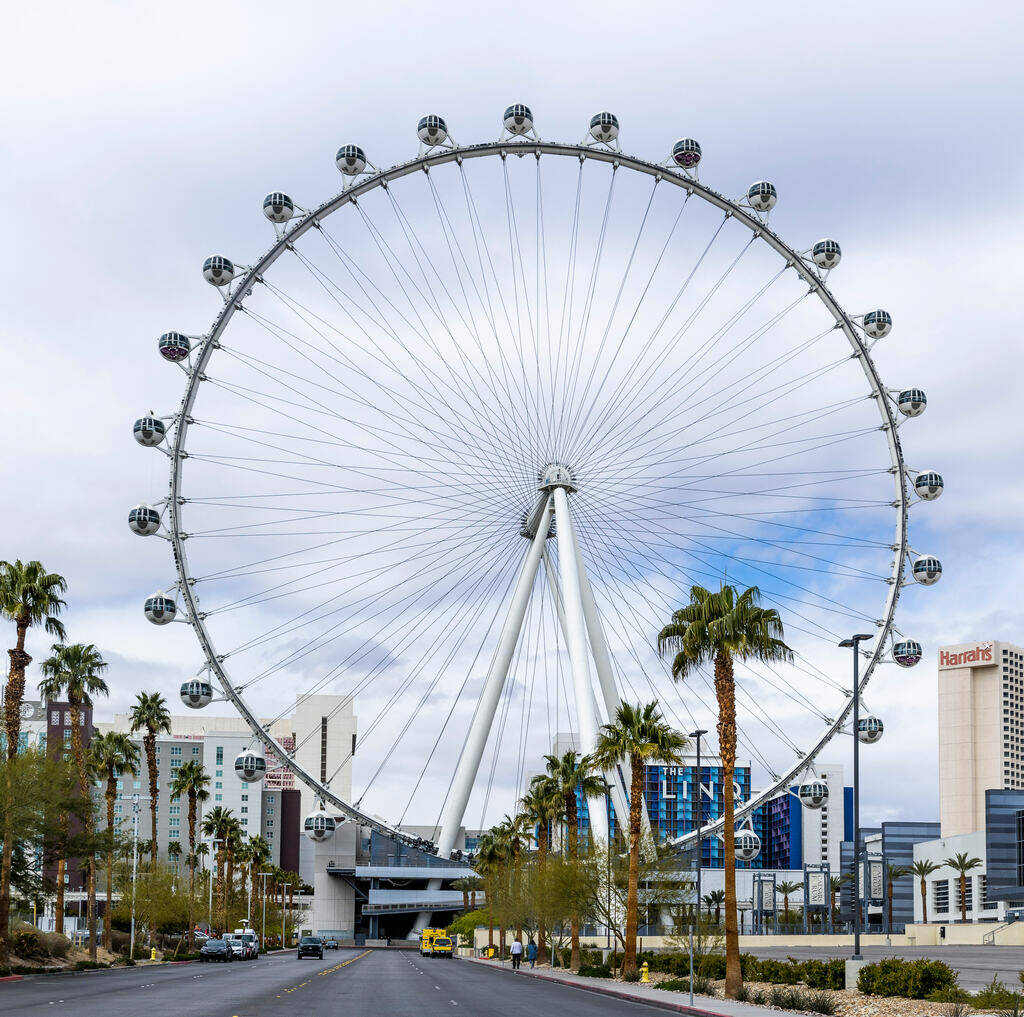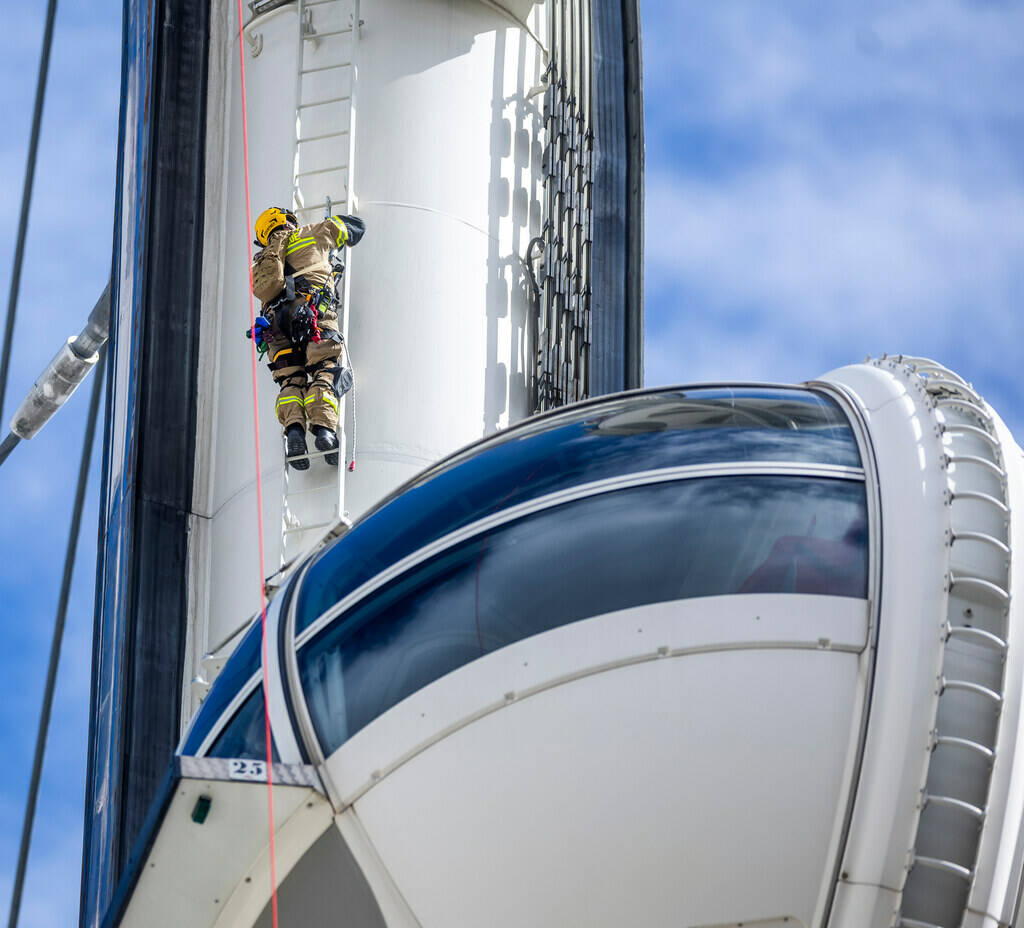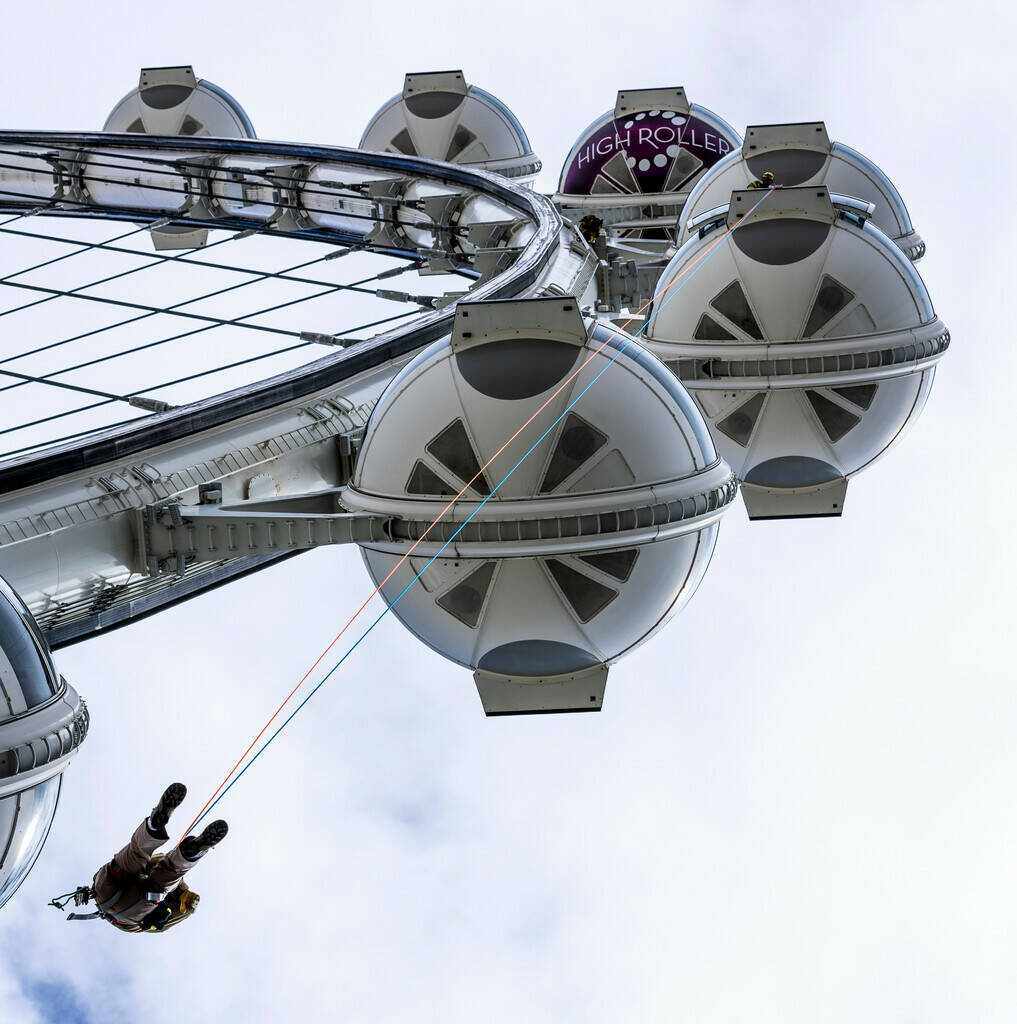 A lot of firefighters have gotten kittens out of trees, but how many have practiced rescuing people from a 550-foot-tall observation wheel on the Las Vegas Strip?
Members of the Clark County Fire Department heavy rescue team spent their Wednesday morning rehearsing rescue scenarios at the High Roller, billed as the tallest observation wheel in North America, at the Linq Promenade.
Deputy Fire Chief Thomas Touchstone said the team practices high-angle rescues on a regular basis, but it's important to practice the types of situations they would face if they had to rescue someone from the High Roller.
"It's a pretty unique scenario," Touchstone said. "There's not another one like it on the West Coast."
In 2021, firefighters were called to the High Roller when it stopped for about 90 minutes, leaving roughly 150 people stranded. A spokesperson for Caesars Entertainment, which operates the observation wheel, said the stoppage was due to a "network connectivity issue."
Fortunately, no one needed to be rescued, because the issue was resolved by maintenance workers.
Contact Paul Pearson at ppearson@reviewjournal.com. Follow @EditorPaulP on Twitter.