Las Vegas drivers face another ramp closure with 'Big Squeeze'
August 15, 2017 - 7:07 pm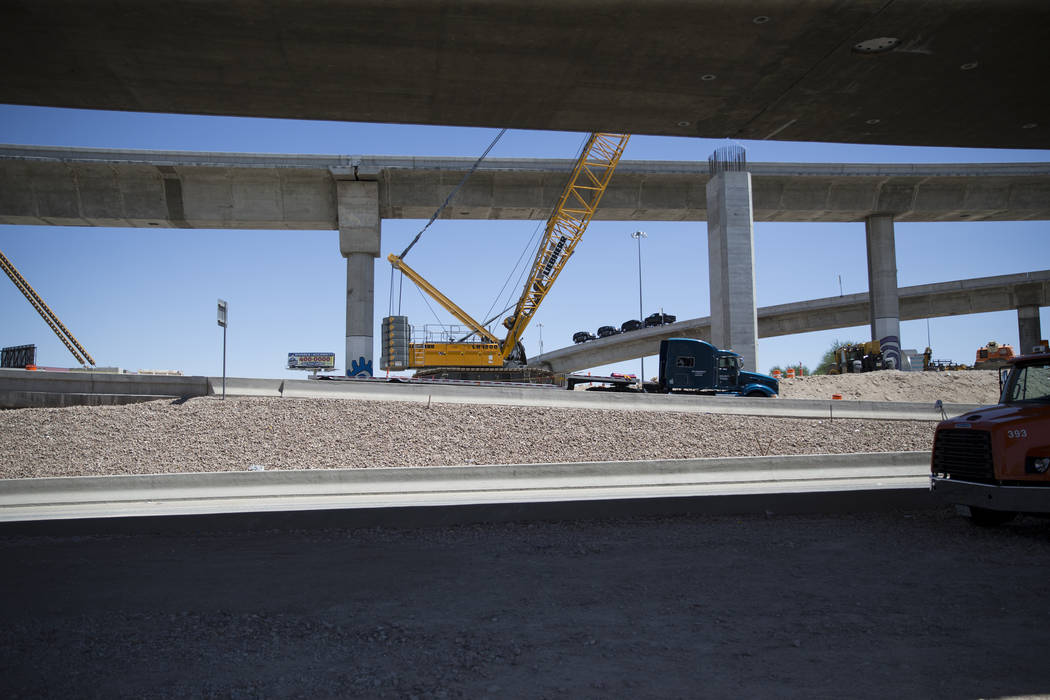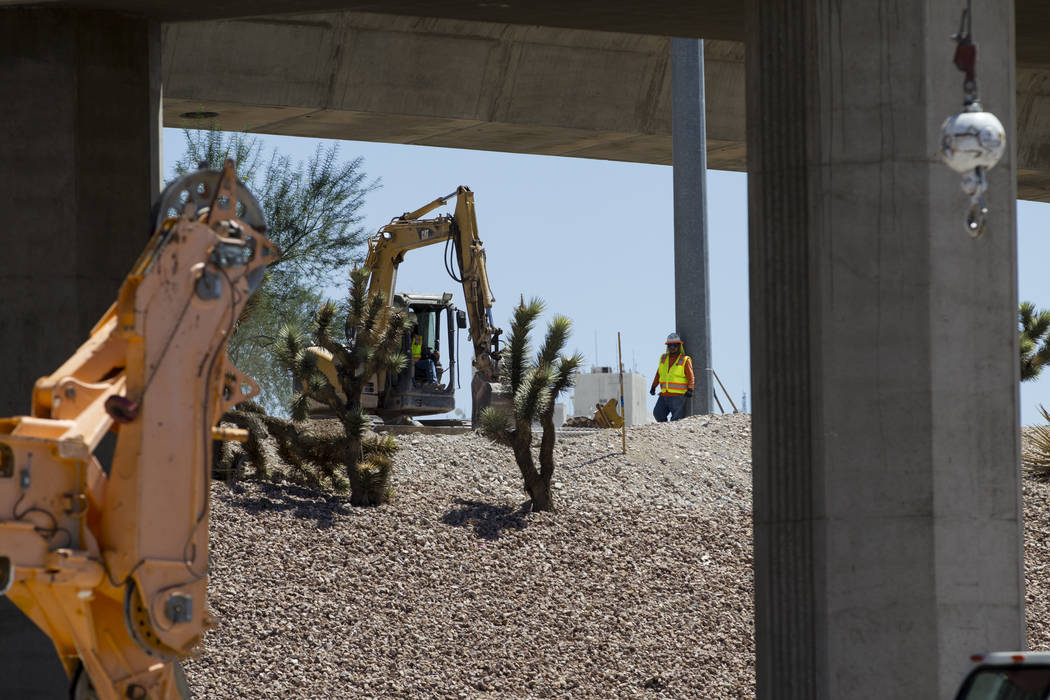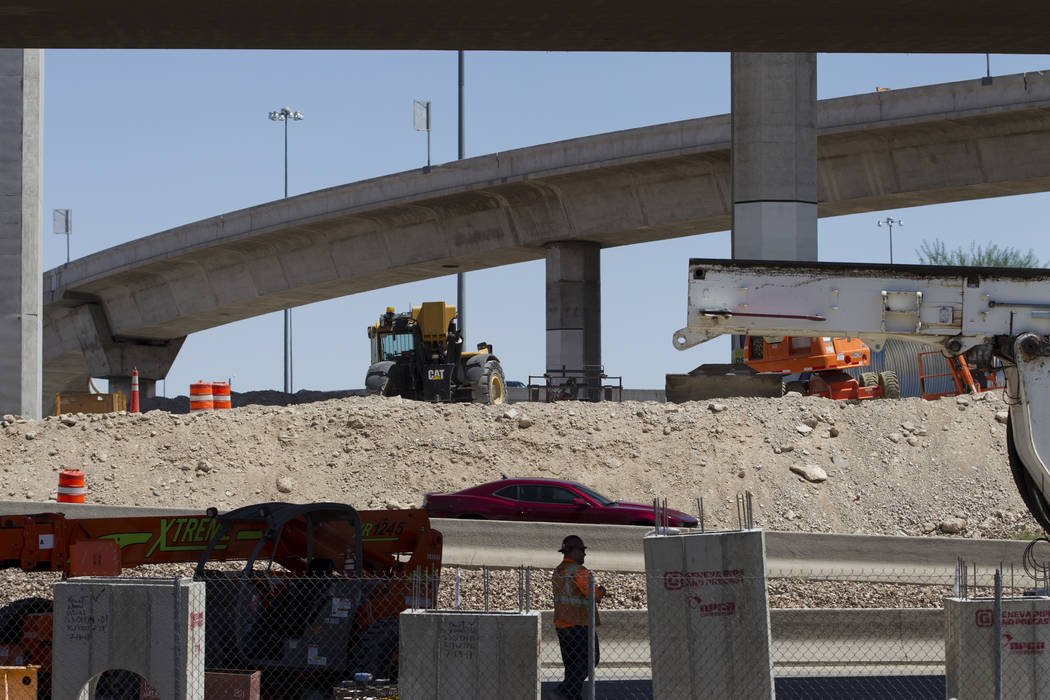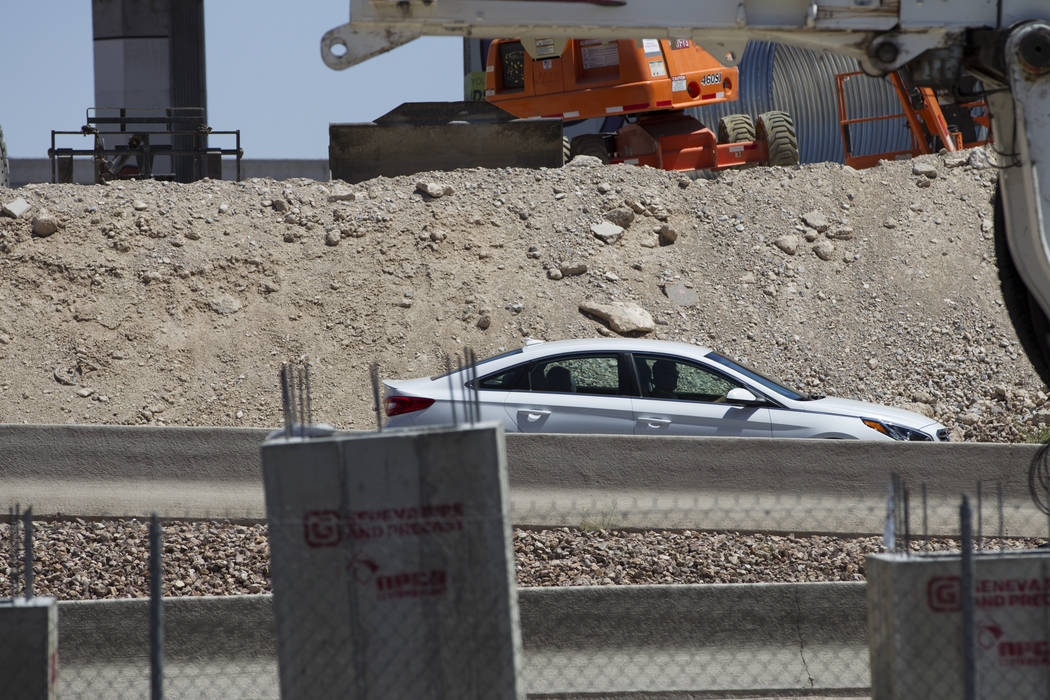 The Big Squeeze is about to make a shift and tighten its grip on downtown Las Vegas traffic into the start of 2018.
The ramp connecting southbound U.S. Highway 95 to northbound Interstate 15 will close from 6 a.m. Monday until January as crews build a half-mile long carpool ramp through the Spaghetti Bowl freeway interchange, the Nevada Department of Transportation said.
As a detour, motorists should exit northbound Martin Luther King Boulevard, then head east on Washington Avenue or Lake Mead Boulevard to access I-15.
Additionally, U.S. 95 will still be narrowed to two travel lanes in each direction, but traffic will slide over to the north side of the freeway between Rancho Drive to just east of I- 15, NDOT spokesman Tony Illia said.
Crews will rehabilitate about a mile of pavement that was last improved 25 years ago, while also building an 81-foot-tall flyover ramp for high-occupancy vehicles, Illia said.
When completed, the new carpool ramp will have one lane for drivers headed from southbound U.S. 95 to southbound I-15 and another connecting northbound I-15 to northbound U.S. 95. The two-way concrete ramp will be accessible from the center lane of both freeways.
The work falls under the larger umbrella of Project Neon, a $1 billion effort to redesign and add traffic lanes along I-15 from the U.S. 95 interchange to Sahara Avenue by fall 2019.
The first phase, known as "Carnado," lasted for five months and was followed by "The Big Squeeze" in March. A third, yet-to-be-named closure is anticipated in 2018.
By time work wraps up on Project Neon in July 2019, Las Vegas will have 22 consecutive miles of carpool lanes between I-15 and U.S. 95, requiring at least two people per vehicle.
"Project Neon is already 42 percent complete after a little over a year of construction," Illia said. "As it stands, things remain on budget and on schedule."
Contact Art Marroquin at amarroquin@reviewjournal.com or 702-383-0336. Follow @AMarroquin_LV on Twitter.
Ramp traffic
About 16,600 vehicles travel daily on the ramp connecting southbound U.S. Highway 95 to northbound Interstate 15.
Source: Nevada Department of Transportation