Chance of rain Thursday could slow Mount Charleston recovery process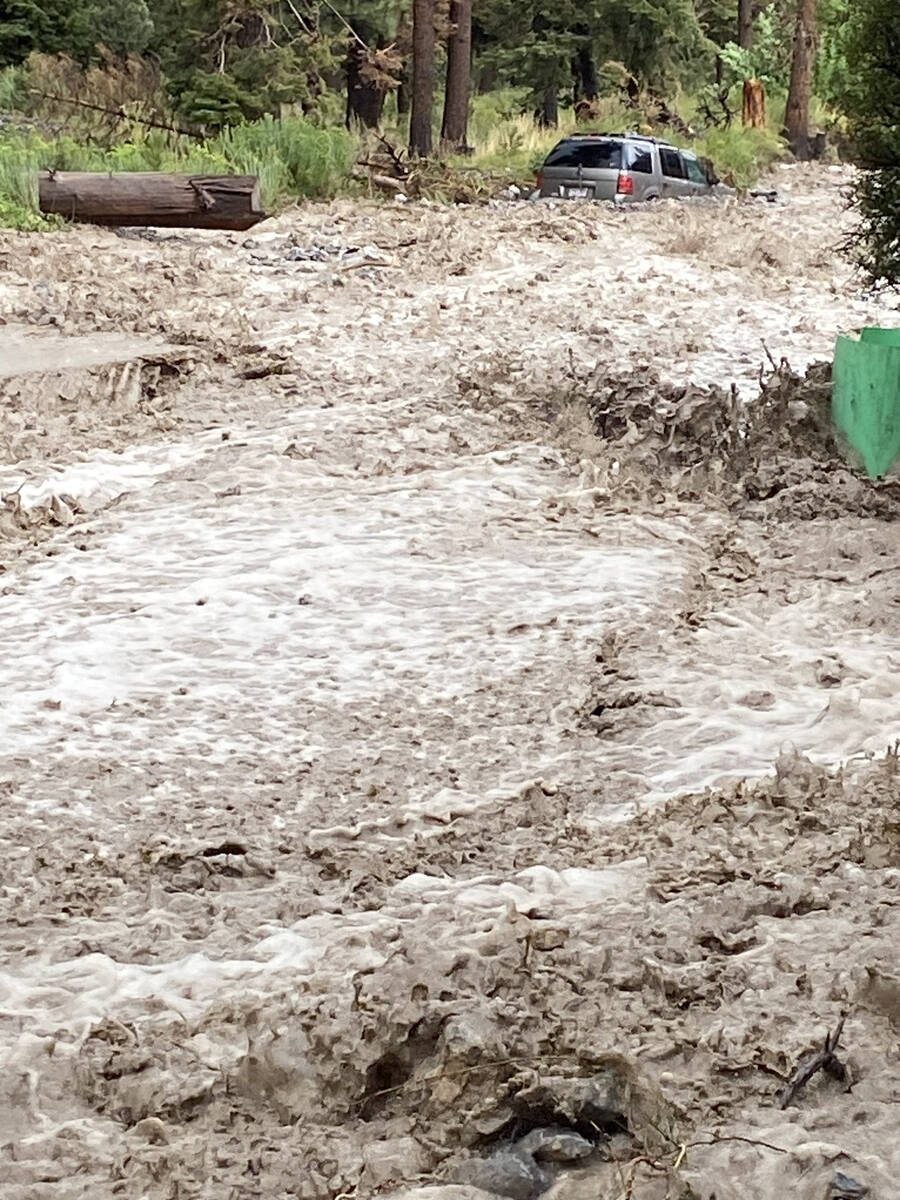 The uncertain recovery on Mount Charleston from damage unleashed by Tropical Storm Hilary might be slowed Thursday with rain a 50-50 possibility, says the National Weather Service.
The forecast calls for a 50 percent chance of showers and thunderstorms, mainly after noon. Clouds will be increasing and the high will be near 56.
On Thursday night, the precipitation risk drops to 20 percent, mostly before 11 p.m. The sky will clear for an overnight low near 48. Winds are forecast to stay below 10 mph.
Mount Charleston received 6 to 8 inches of rain during the deluge, washing out large portion of roads, cutting power and water.
A water truck has been brought to the entrance to one of the subdivisions, and pallets of bottled water were being delivered and residents of the mountain neighborhoods were helping deliver them to other residents.
Many homeowners are dealing with mud and boulders. Some residents can get to a gas station to get gas for generators, but others are essentially trapped. Ice is a major need as refrigerators have gone several days without power.
Power was restored overnight Tuesday to about 200 NV Energy customers in the Rainbow area of Kyle Canyon, but water and power are still out in the Echo and Cathedral Rock subdivisions as well as Old Town.
Las Vegas Valley forecast
The valley will have a small chance of showers or thunderstorms on Thursday, about 10 percent, mostly in the afternoon. The high should be near 97. Winds will be light.
Thursday night will be mostly clear, with a low around 80.
Friday should be sunny with a high near 99.
Contact Marvin Clemons at mclemons@reviewjournal.com. Follow @Marv_in_Vegas on X.