Clouds should stick around after rain delayed, cancelled flights at McCarran
December 12, 2014 - 6:56 pm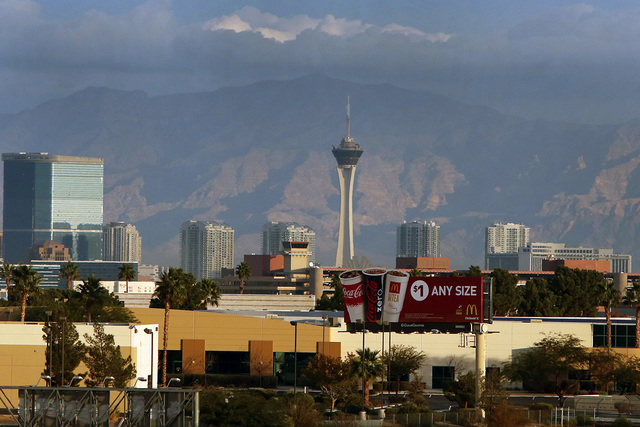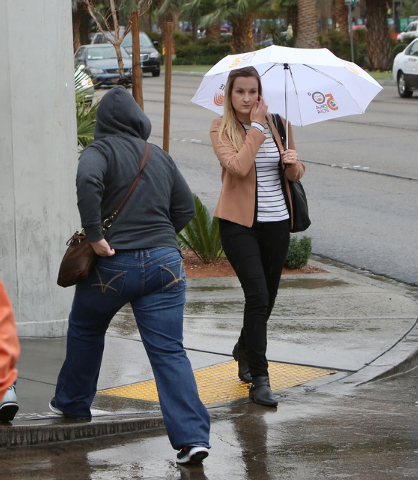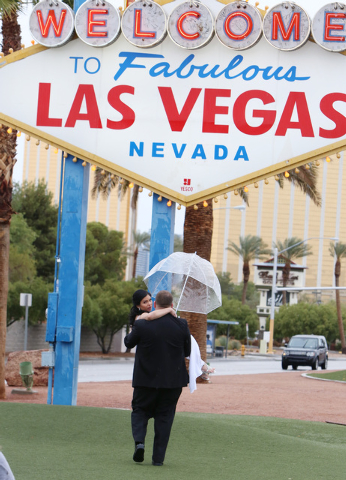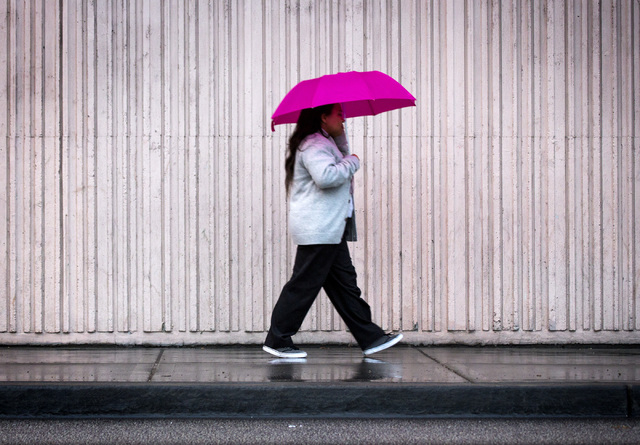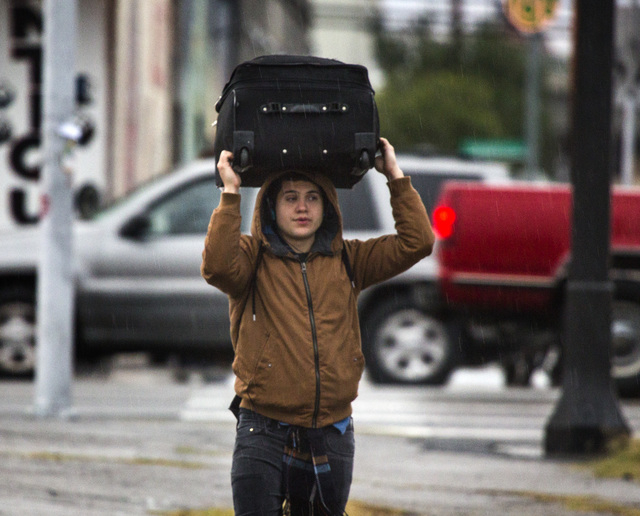 A minuscule amount of rain brought to Las Vegas by the same storm that drenched parts of California forced the cancellation of two departing flights at McCarran International Airport on Friday and delayed 117 others.
Clouds, but not much rain, are expected to stick around Saturday.
Departing flight delays were between 15 and 29 minutes, according to the Federal Aviation Administration website, but McCarran spokeswoman Christine Crews said the more accurate time frame for delays was about two hours because of delayed incoming flights.
Heavy rain was blamed for deaths and brought power outages, mudslides and evacuations to the West Coast. But the Las Vegas Valley was spared.
"It's in a much weakened state," weather service meteorologist Chris Outler said about the storm after it arrived in Southern Nevada.
Only four-hundredths of an inch of rain fell at McCarran, according to weather service meteorologist John Salmen.
Rain started falling in Southern Nevada about noon and lasted a few hours.
But it was still enough to close Opportunity Village's Magical Forest for the second time in two weeks. Rainy weather also shut down the popular holiday wonderland on Dec. 2.
Friday's nighttime temperatures were expected to drop to 43 degrees.
The narrow band of rain continued its eastward track after passing through Las Vegas. Clouds are forecast to hang around Saturday and a slight chance of showers will last into the afternoon.
The weather service also placed a winter weather advisory for the Spring Mountains and Red Rock Canyon from 10 a.m. until 4 a.m. Saturday.
Chances for rain will move out by Saturday afternoon and mostly clear skies will accompany Sunday's high temperature of 55 degrees. Lows for Saturday and Sunday nights will be 43 and 41 degrees, Salmen said.
More rain is anticipated mid-week, when high temperatures in the valley could drop to 52 degrees. Rainfall could come as early as Tuesday morning, but will be heaviest on Wednesday, Salmen said.
Reporter Richard N. Velotta contributed to this story.
Contact Cassandra Taloma at ctaloma@reviewjournal.com or 702-383-0381. Contact Kimber Laux at klaux@reviewjournal.com or 702-383-0381.
Related Story:
Storm brings 140-mph winds near Reno; surfers hit waves at Tahoe — PHOTOS