Expect triple digit temps with a chance of storms midweek in Las Vegas
August 10, 2015 - 10:34 am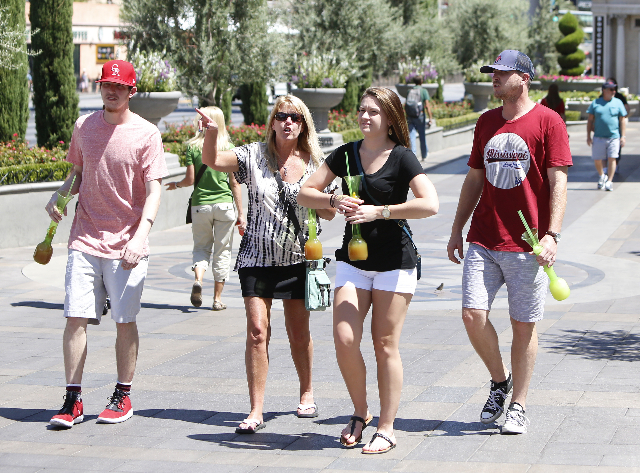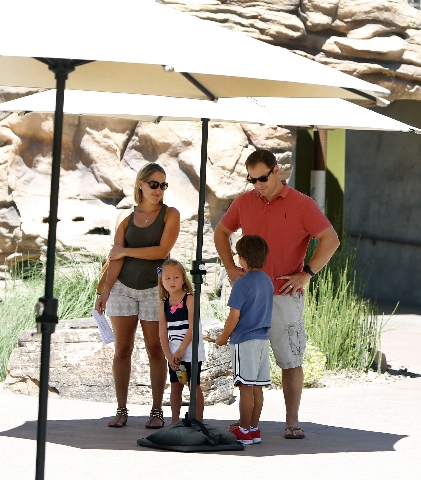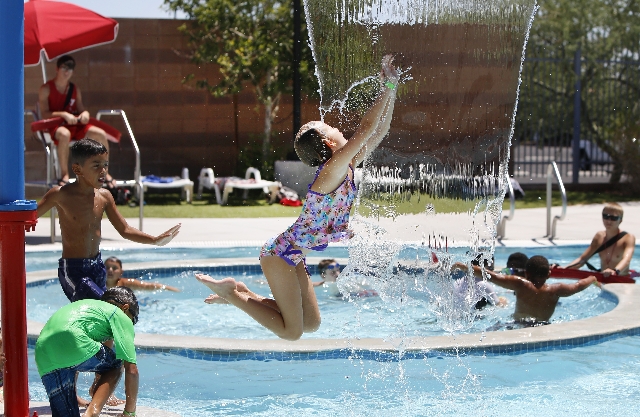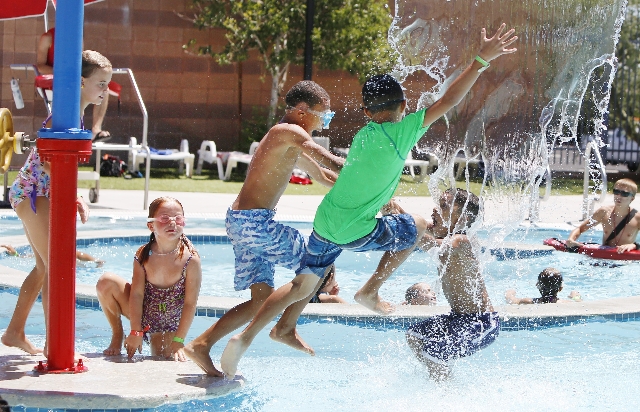 It's a normal August summer in the Las Vegas Valley, with temperatures in the lower spectrum of the infamous triple-digit weather.
The valley's normal temperature around this time is 103 degrees and according to the National Weather Service, we'll be right at that number and even slightly below this week.
Monday and Tuesday highs will range in the 100- to 103- degree range with lows in the lower 80s, meteorologist Mike Paddock said. Some south winds could shake things up for Monday with 10 to 15 mph winds and gusts up to 20 to 25 mph.
A slight chance for moisture will pop up midweek, possibly dropping temperatures as low as 99 degrees, Paddock said.
That "cool-down" will happen just before things really start to heat up for the weekend as temperatures start climbing up to 105.
Contact Cassandra Taloma at ctaloma@reviewjournal.com or 702-383-0381. Find her on Twitter: @CassandraTaloma