It's been 267 days without a 100-degree high in Las Vegas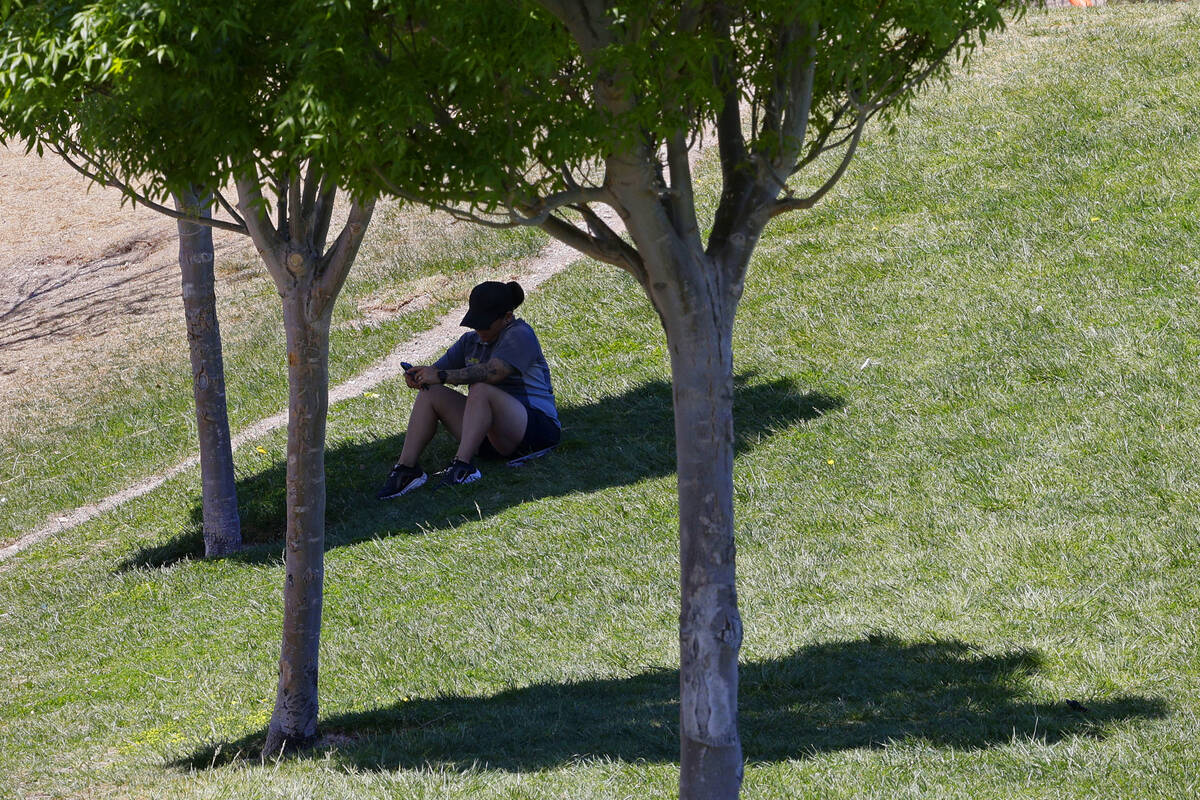 It has been 267 days since Las Vegans felt a 100-degree day.
That streak — one of the longest stretches with no 100-degree days (at the Las Vegas airport) in the valley's weather history — has a small chance of coming to an end Sunday when the official forecast is for a high of 99.
"Models say there is a 17 percent chance of reaching 100," National Weather Service meteorologist Andy Gorelow said. "With a high sun angle, it could be close."
The mercury at Harry Reid International Airport last reached 100 at 105 on Sept. 8, 2022.
The longest stretch without reaching 100 degrees is 290 days, from Sept. 13, 1964, to June 29, 1965.
If a 100 is not reached Sunday, Gorelow says the forecast is for highs in stay the mid to low 90s for the coming week.
"If we don't get a 100 on Sunday, we'll almost certainly jump into the top five of those streaks (without a 100)," Gorelow said.
It's possible June 9 might yield a triple-digit high, Gorelow said.
May 24 is the average for reaching 100 at the airport, according to weather service records.
The Saturday high is projected at 97, and only a very slight chance of precipitation in the Spring Mountains.
The dry spell the valley is experiencing has precipitation so far this year at 1.44 inches at the airport, .61 of an inch below the norm of 2.05 inches.
Contact Marvin Clemons at mclemons@reviewjournal.com. Follow @Marv_in_Vegas on Twitter.