Las Vegas to add heat record for blistering 2020
Updated October 19, 2020 - 7:48 pm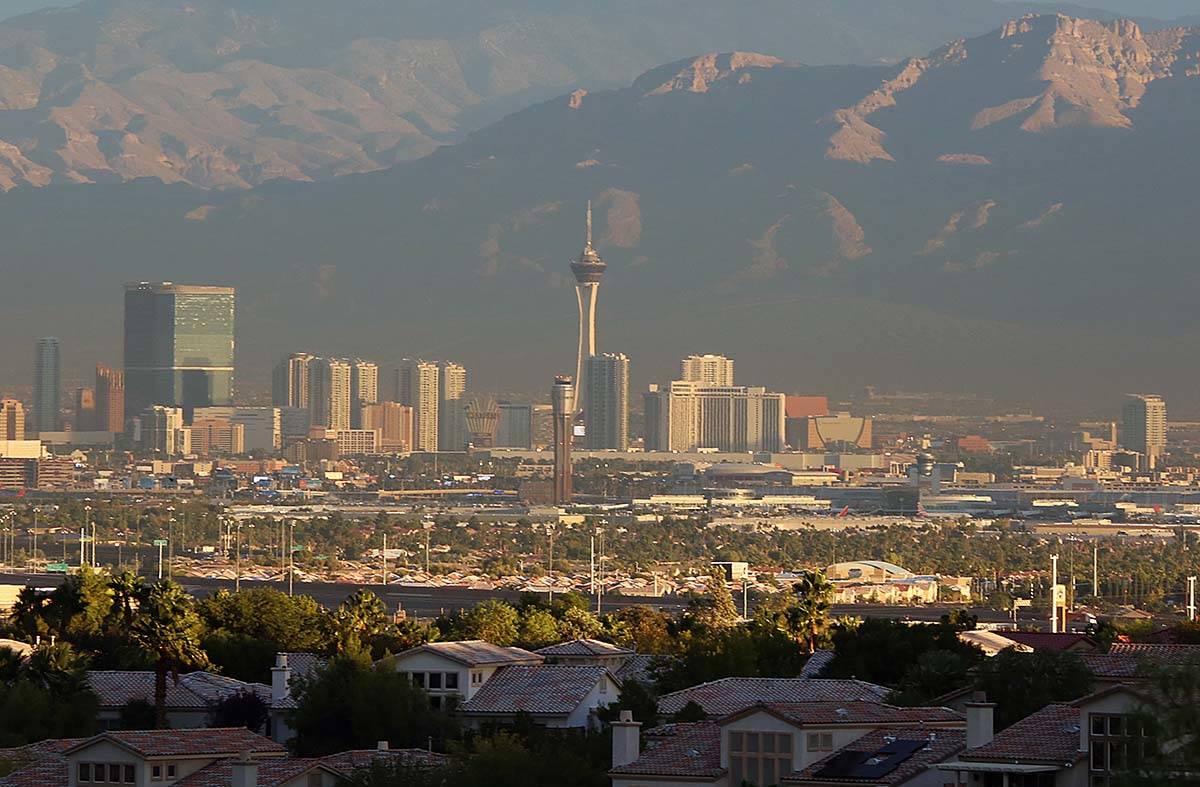 National Weather Service meteorologists are calling 2020 the year of weather records in Las Vegas, and another record is likely to be set this week.
Meteorologist Barry Pierce said Monday's high of 90 degrees tied the 1940 record of 158 consecutive days with a high of 90 or higher. Tuesday is forecast at 90, and Wednesday is forecast at 91, so Pierce said 2020 will likely set the new record at 160 consecutive days.
"It's a year of record-breaking things here," Pierce said. "The heat doesn't stop for 2020."
But the heat will dissipate quickly as a cold front rolls in this weekend. Pierce said highs of 80 are forecast for Friday and Saturday, more closely mirroring the average high temperature of 79 for this time of year, before dropping to the upper 60s by Monday.
Pierce said the temperature will likely climb a bit next week, but he doesn't think it will get quite as hot as it has been.
"Temperatures will likely rebound," Pierce said, "but we've hopefully put an end to the 90s."
Half a year without rain
Monday marked the 182nd consecutive day without measurable rain at McCarran International Airport. The last rain recorded was April 20.
Despite the drop in temperature, Pierce said, the valley is expected to stay dry through the week.
Contact Marvin Clemons at mclemons@reviewjournal.com. Follow @Marv_in_Vegas on Twitter.