Coronado clips Palo Verde to secure trip to Reno for semis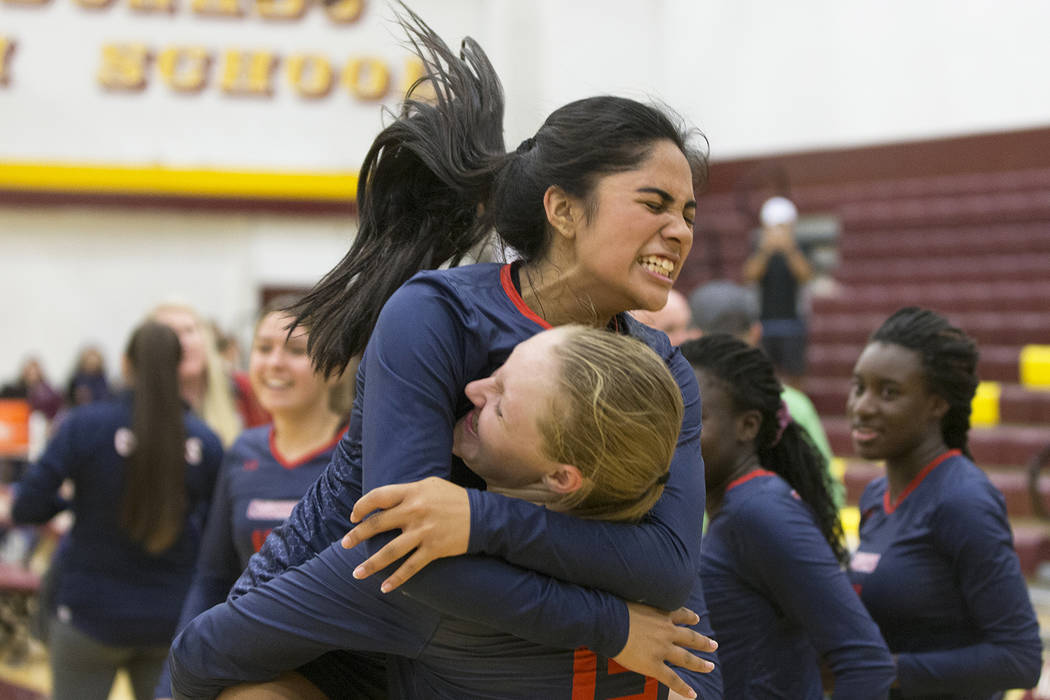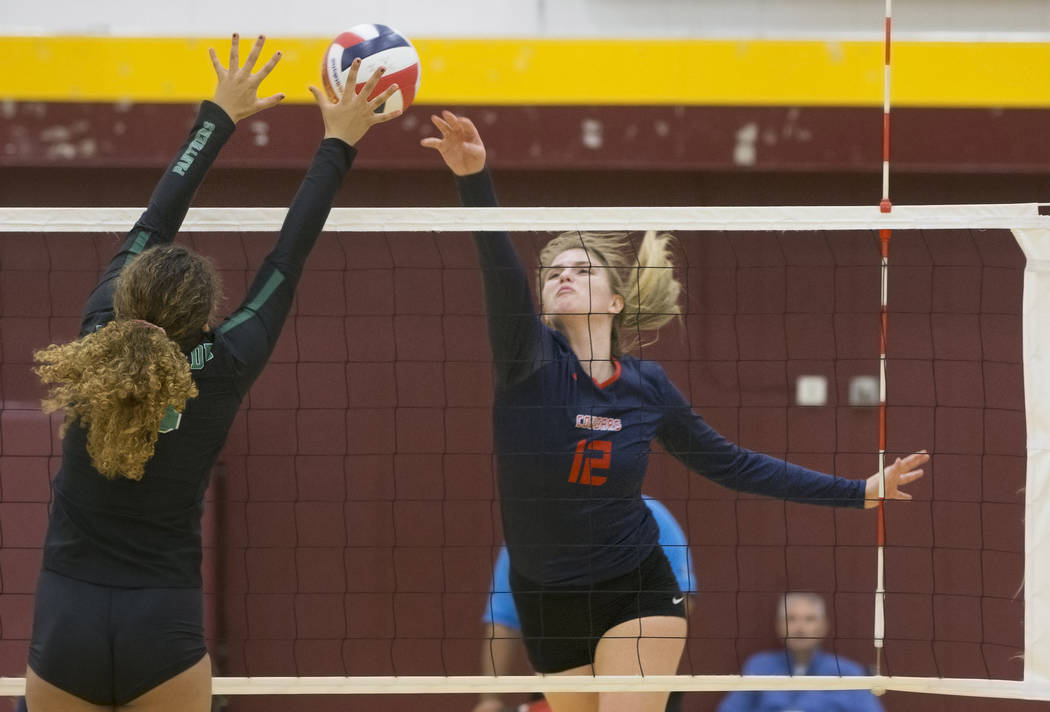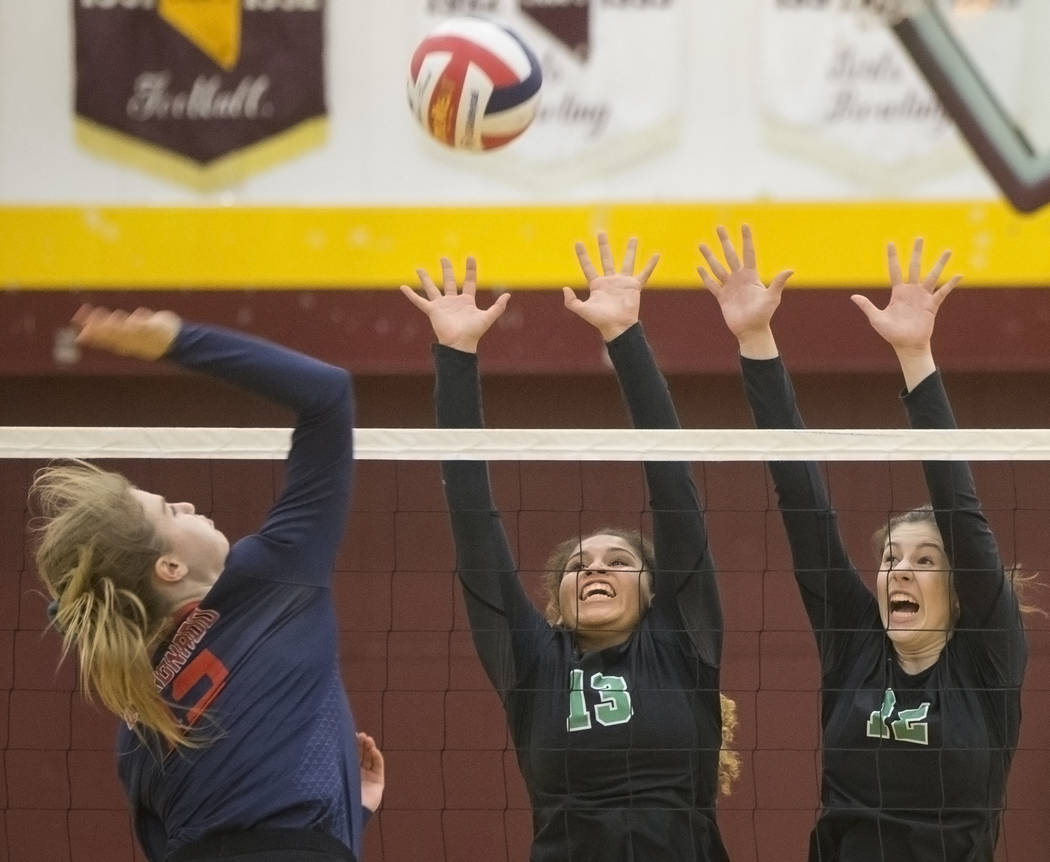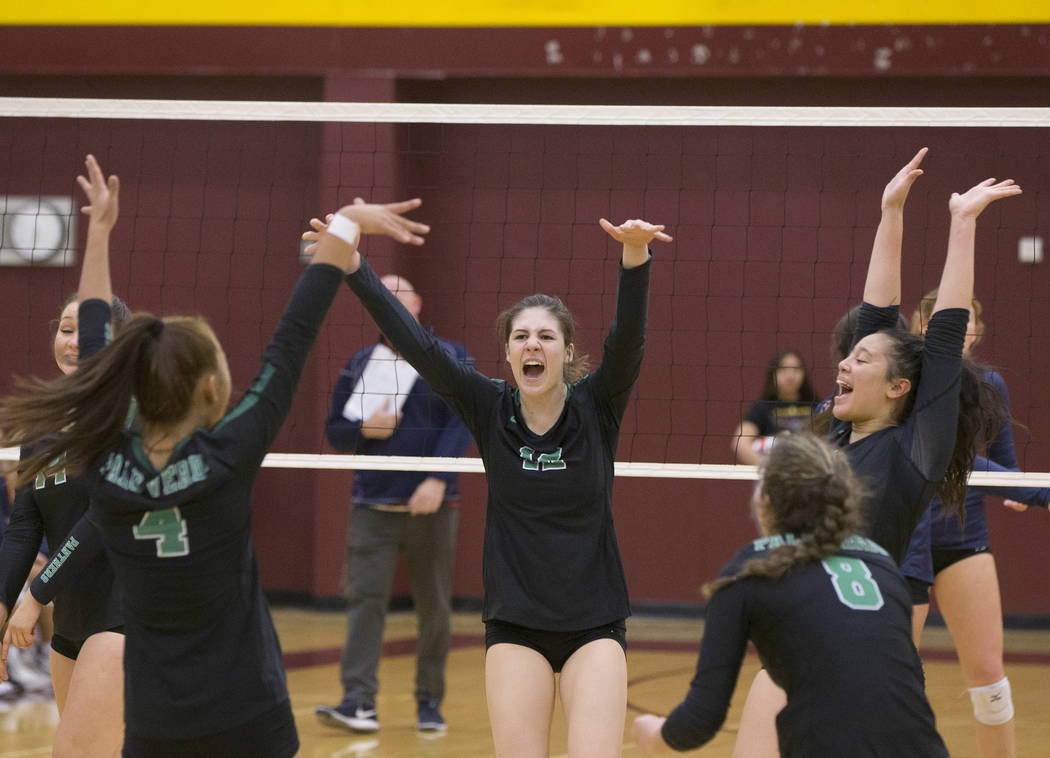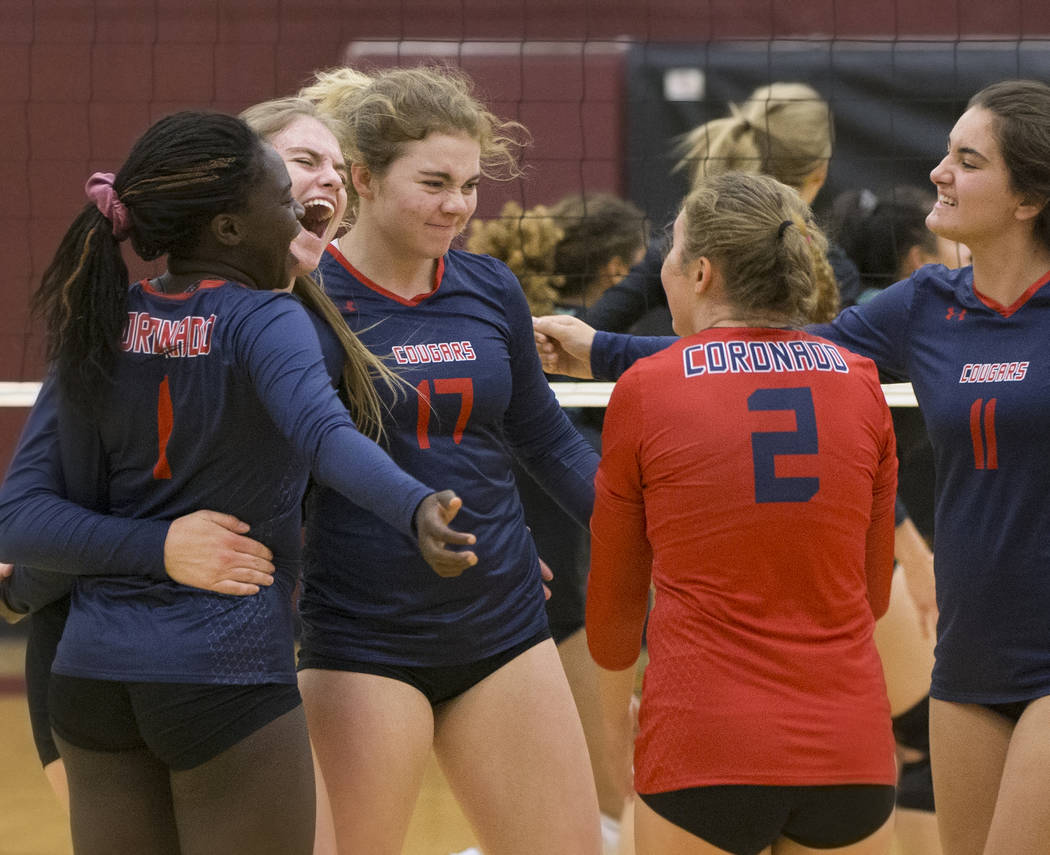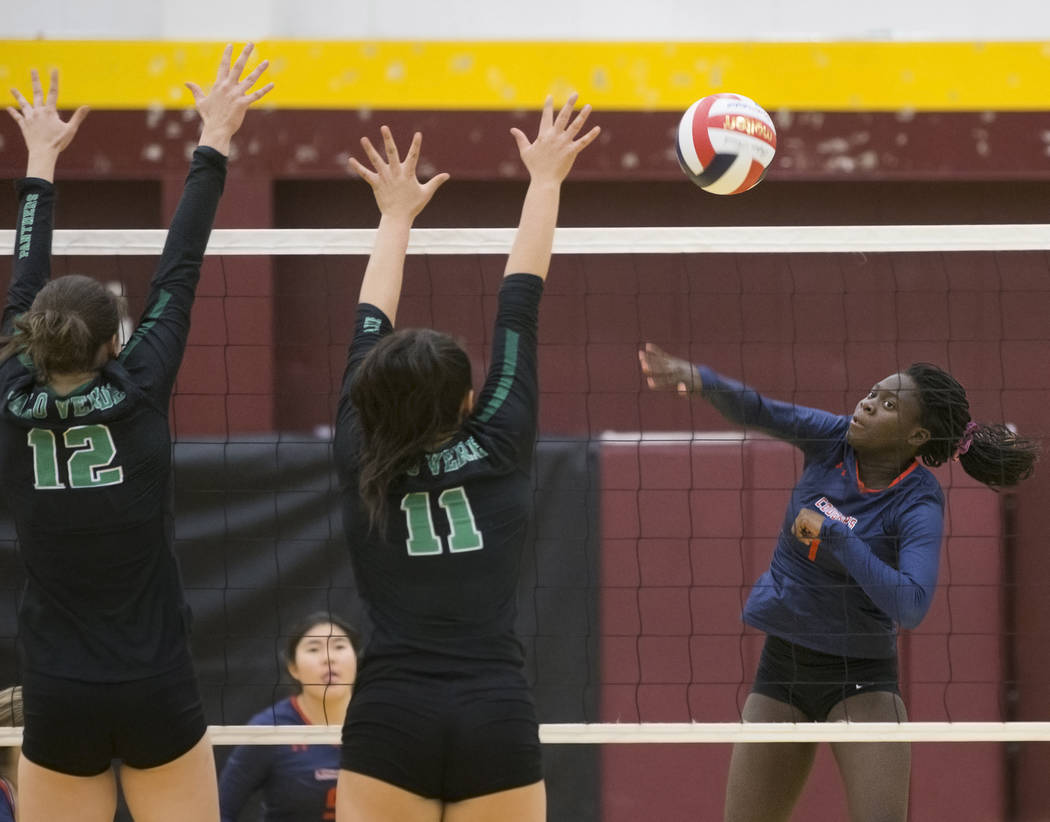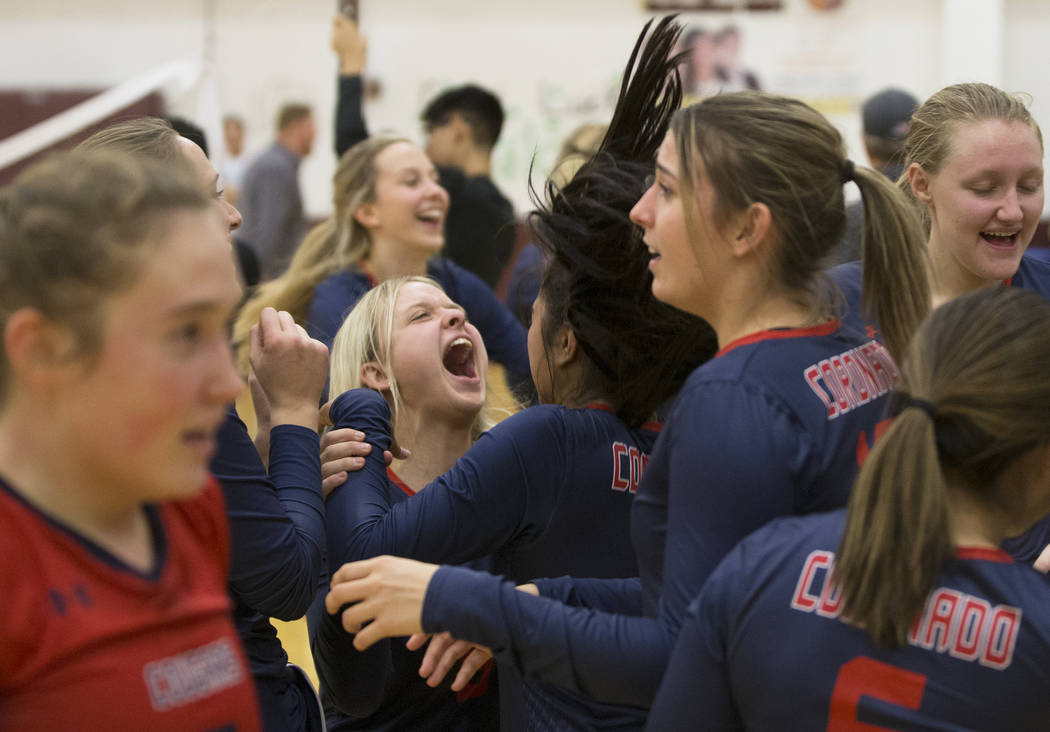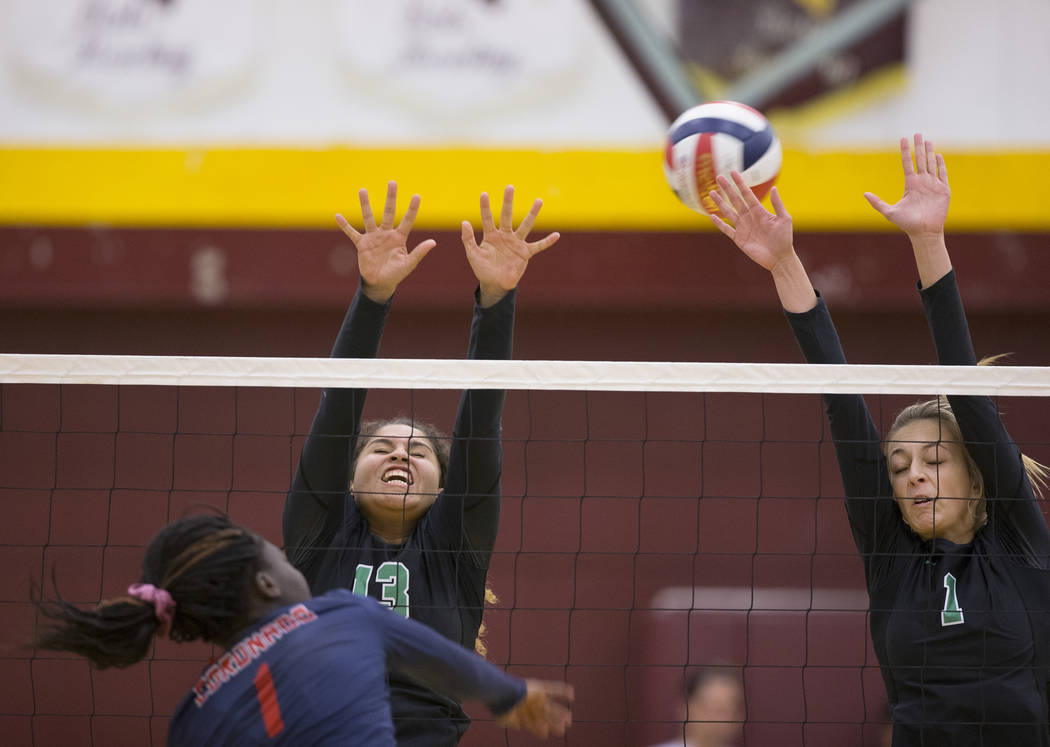 The bus ride from Coronado High School to Reno is 7 hours, 19 minutes, per Google maps. It's long. It's mundane. Cougars girls volleyball coach Matt Johnson says it's boring.
Yet thrilling.
All at the same time.
Coronado clinched that bus ride to Reno with an emotional 25-19, 13-25, 29-27, 25-19 victory over Palo Verde in Class 4A state quarterfinal play at neutral-site Eldorado on Monday night. The Cougars (27-10) will leave Thursday morning to play Northern Region champion Reno on Friday night.
The Panthers finished the season 30-8 and three wins shy of the first state championship in program history.
"It's nice to get on a bus," Johnson said. "Favorite bus ride ever at this time of year. We're excited about it."
Coronado worked its way to a 3-1 victory over Palo Verde on Aug. 30, and the rematch was all the more thrilling, given the stakes. The Cougars cruised to a victory in the first set, prompting some strategical adjustments from Panthers coach Phil Clarke. Palo Verde responded by undressing Coronado in the second set, setting the scene for what turned out to be the decisive third set before a rowdy crowd.
The Panthers stormed out to a 19-13 lead behind strong service, ball movement and timely kills, but Johnson turned to setter Dallas Balanay-Flores, who turned the tides with her unselfish play.
"I kind of kept my team calm, and always cheered them on and kept them positive," said Balanay-Flores, who had a team-high 26 assists. "Even if we did make a mistake, I was like 'Don't worry about the next one.' "
Point taken.
Balanay-Flores facilitated a furious comeback with her passing, and the Cougars staved off a set point en route to a key 29-27 victory. She said she felt the momentum swing Coronado's way after the third-set victory, and the Cougars coasted in the fourth and final set. Sasha Bolla had a team-high 20 kills and Ashlynn Ammerman added 12 kills.
Arien Fafard had six kills, 31 assists and six digs for the Panthers, who reached the state tournament for the first time since 2013.
Coronado's season continues — 7 hours, 19 minutes away.
"I can't wait for our trip," Balanay-Flores said. "We just have fun on the bus and enjoy each other's company."
More preps: Follow all of our Nevada Preps coverage online at nevadapreps.com and @NevadaPreps on Twitter.
Contact reporter Sam Gordon at sgordon@reviewjournal.com. Follow @BySamGordon on Twitter.