Durango softball knocks off Desert Oasis to claim second place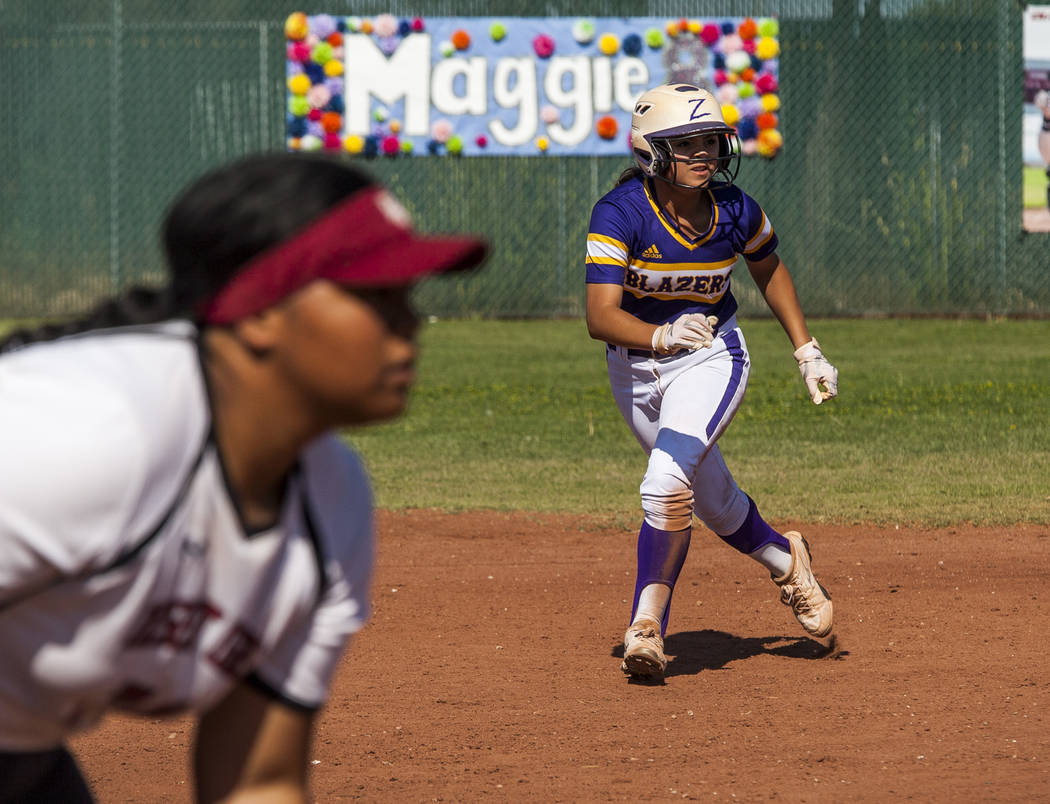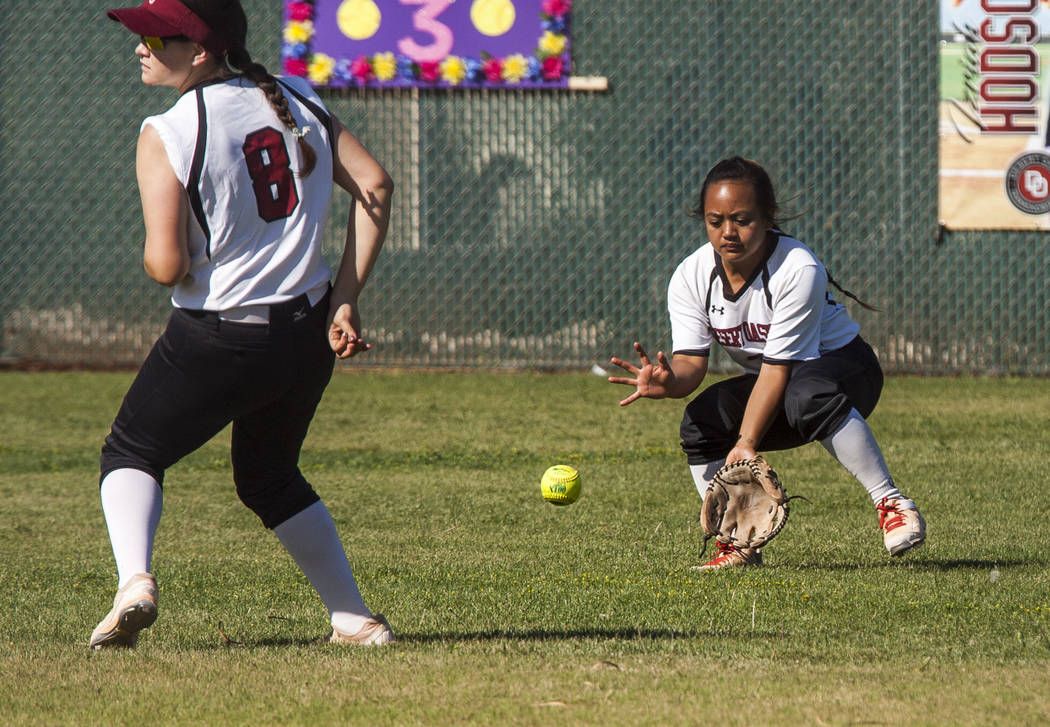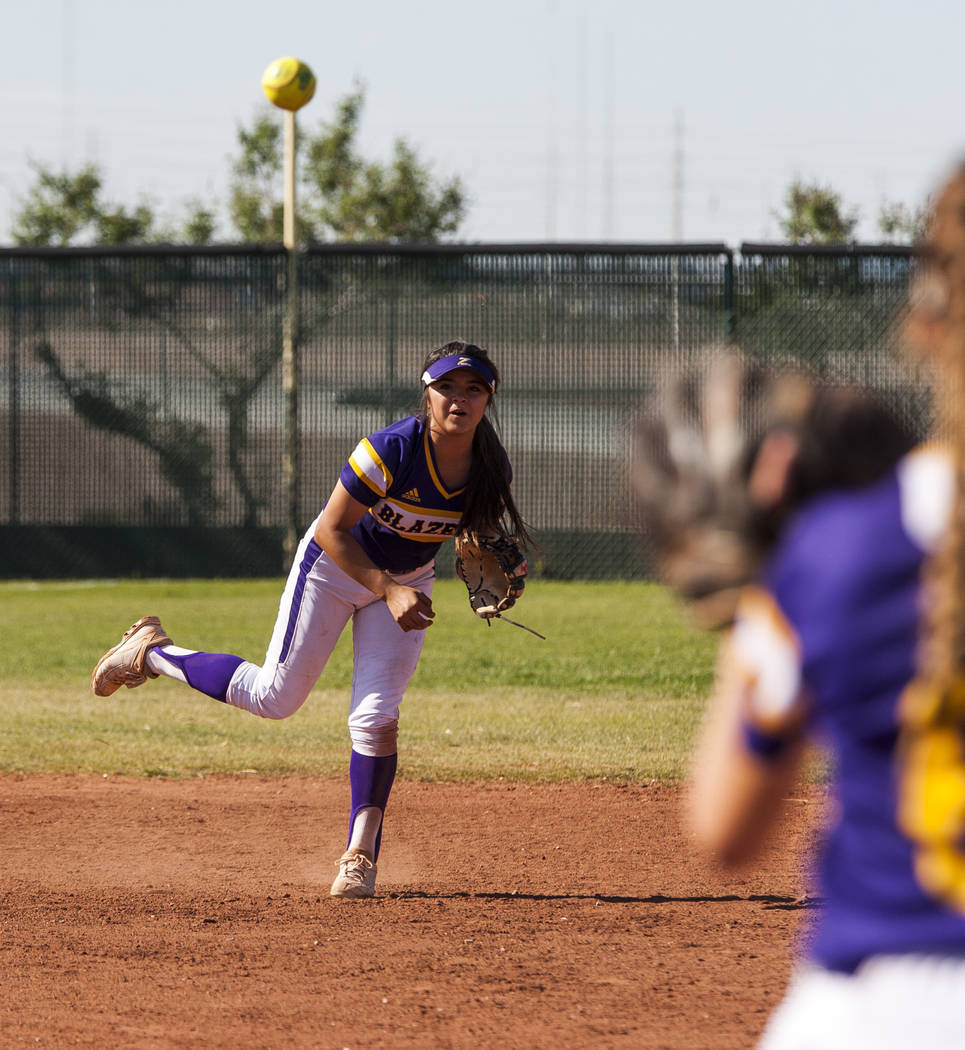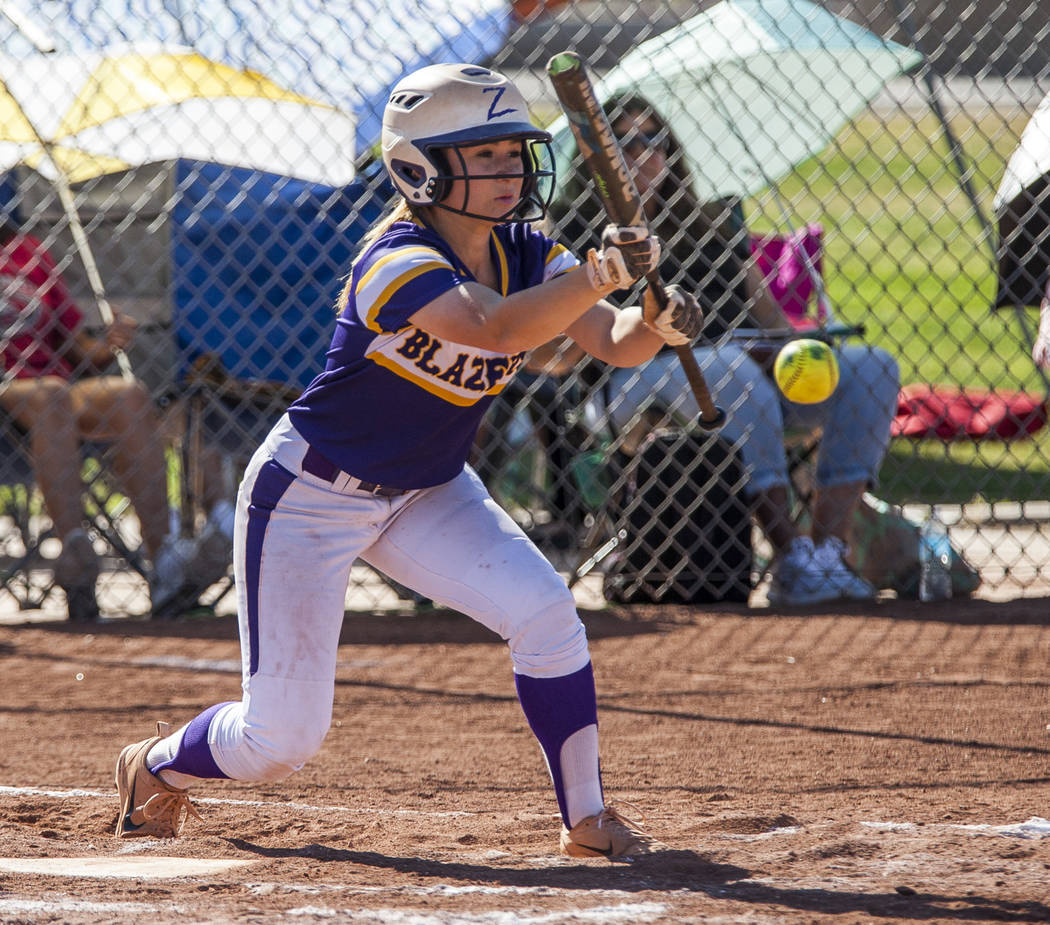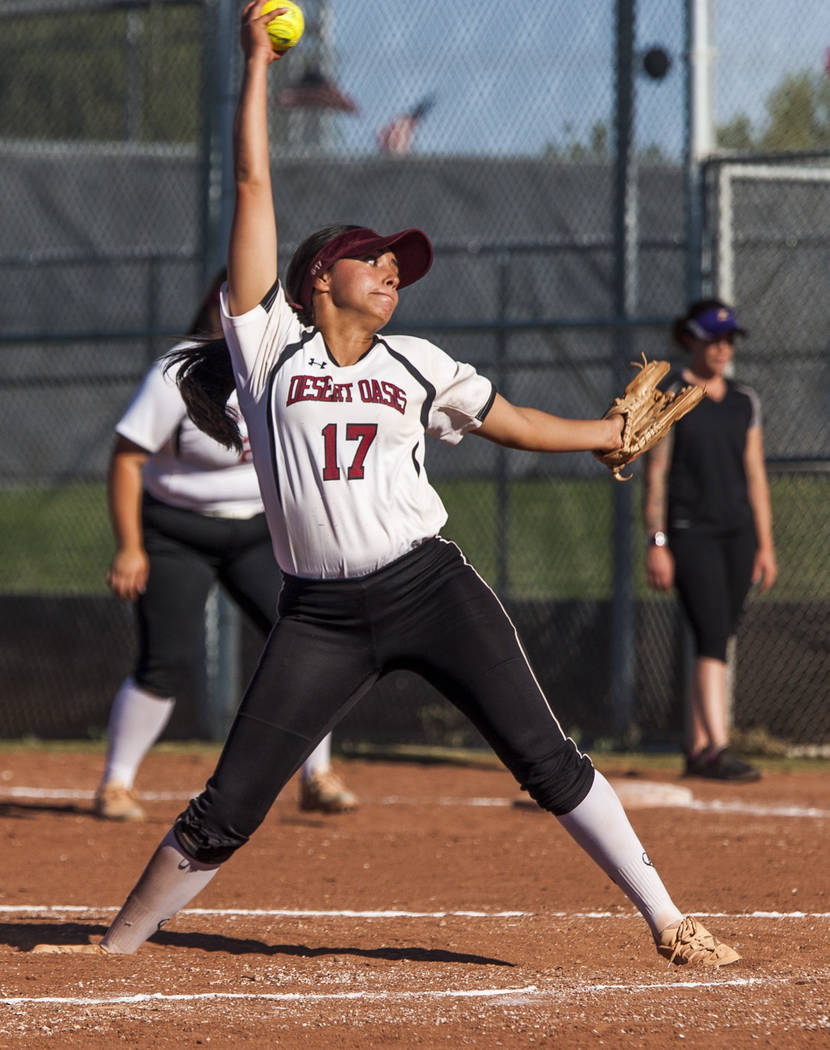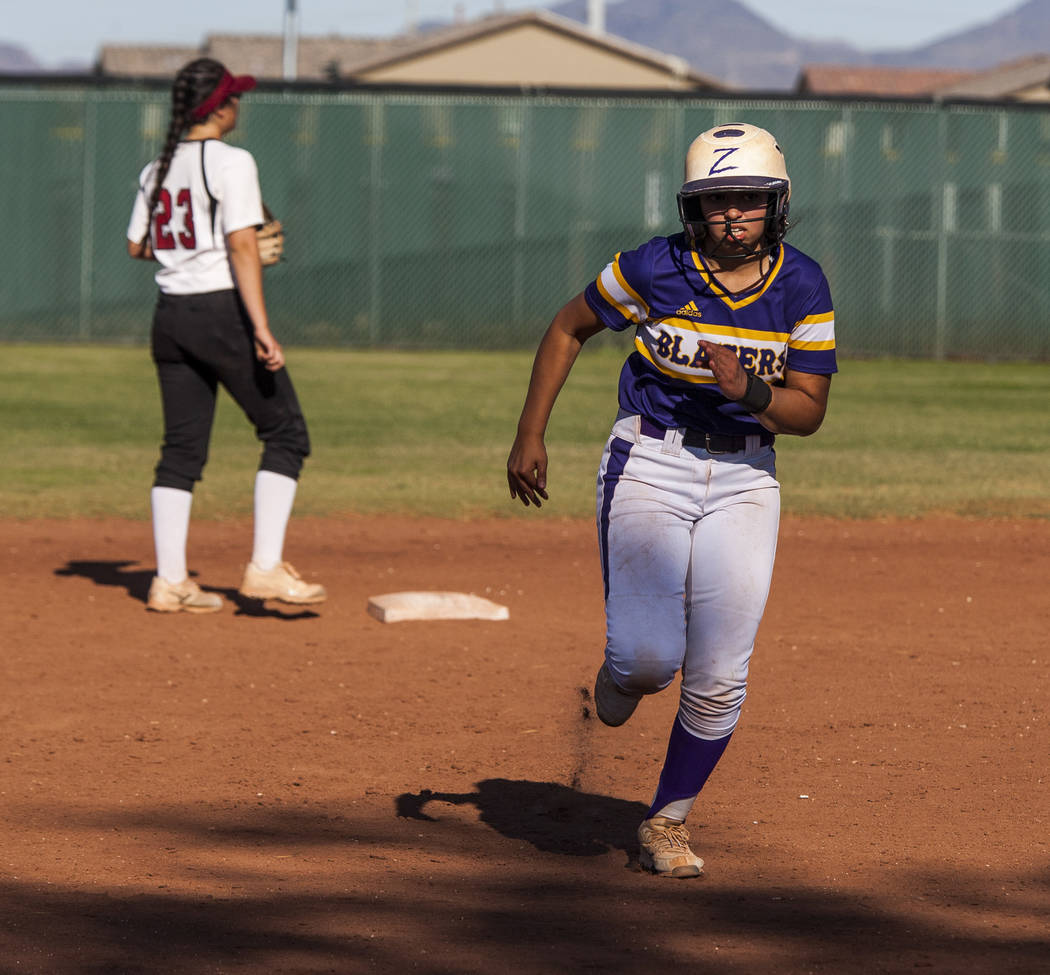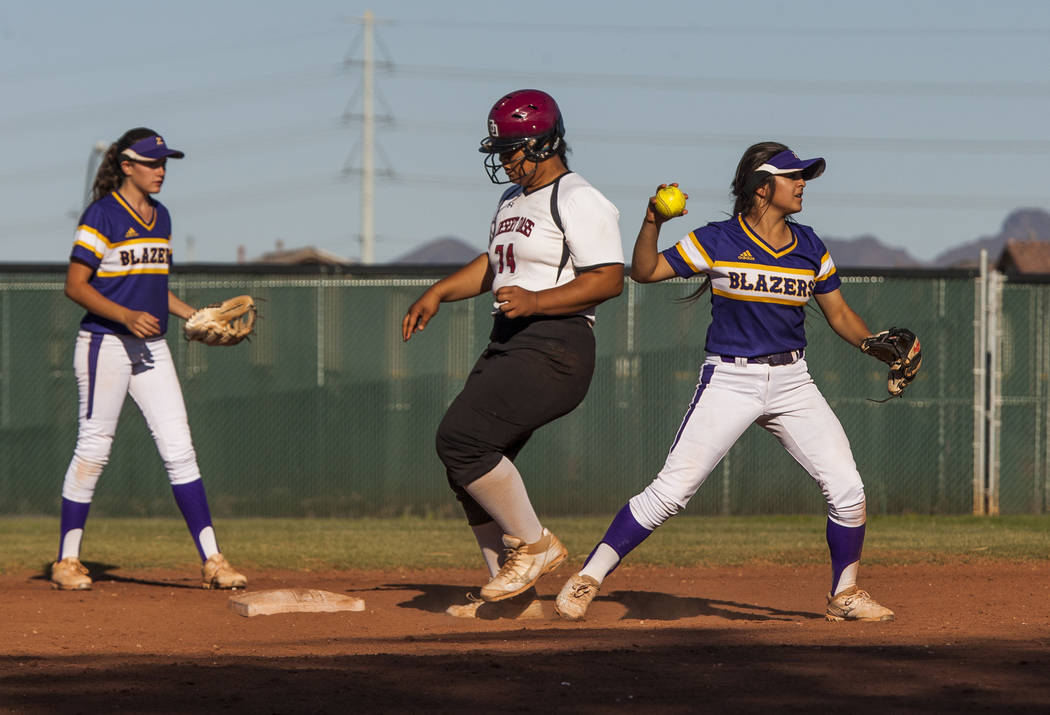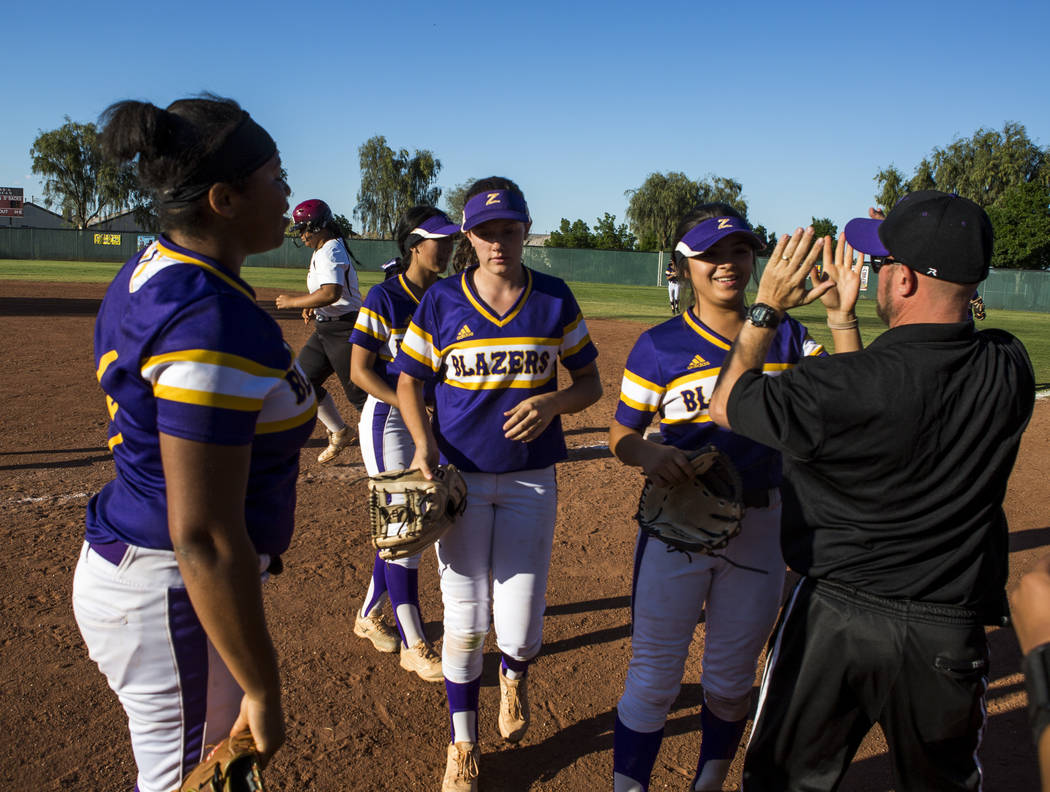 Durango softball catcher Alexis Geraldo took a nasty foul tip off her throwing hand in the bottom of the first inning on Thursday.
It was the kind of blow that could sideline a player. Not Geraldo.
Not only did she stay in the game, but she responded with three hits and three RBIs to help the Trailblazers to a 12-6 road win over Desert Oasis, locking up the Southwest League's No. 2 playoff seed.
"A little bruise, a battle wound," Geraldo said after the game.
Geraldo was far from alone as an offensive standout. The Trailblazers had 13 hits, including five for extra bases.
"We have a strong lineup from top to bottom," Geraldo said. "If one of us gets started then it just keeps on going. We rile each other up and keep the dugout loud."
Durango (23-9-1, 14-4 Southwest) fell behind 3-0 in the first, but it was Kaitlin Fazendin who got things started with a two-run homer in the third inning to pull the Trailblazers within a run.
"It kind of brought us down, but I brought everyone up by telling them to stay up, to stay strong, the game's not over," Fazendin said of falling behind early.
Durango added four runs after two were out in the fourth inning to take the lead for good. Winning pitcher Trinity Valentine gave the Trailblazers the lead with a two-run single, and Geraldo and Keely Thompson added RBI hits in the inning.
Valentine limited Desert Oasis (23-8, 14-4) to seven hits, five for extra bases. Fia Tofi was 2-for-4 with a double and two RBIs. Izriah Hodson had an inside-the-park home run.
Geraldo was 3-for-4 with a double, and Fazendin went 2-for-4 with a double, four runs and two RBIs. Madisyn Conriquez went 3-for-5 with a double, two runs and an RBI, and Valentine had two hits and three RBIs for Durango.
Geraldo said winning two of three against the Diamondbacks was special since they had been a nemesis in previous seasons.
"So coming off this win is really good, (after) coming in and trying to beat them for so long," Geraldo said. "It leaves a good taste. It puts us in good position for playoffs and it's really an exciting win."
Contact prep sports editor Damon Seiters at dseiters@reviewjournal.com or 702-380-4587. Follow @DamonSeiters on Twitter.
Box score:
Thursday's highlights
Baseball
— Arbor View's Tyler Whitaker had a four-hitter with 11 strikeouts and doubled and drove in a run in a 3-2 home win over Cimarron-Memorial.
— Palo Verde's Josiah Cromwick was 2-for-2 with a double and three RBIs in a 10-0 home win over Legacy.
— Cheyenne scored three runs in the bottom of the seventh and Christopher Rose drove in the winning run in the seventh inning in a 6-5 home win over Mojave.
Softball
— Shadow Ridge's Alyssa Gainey was 4-for-4 with a home run in a 13-3 home win over Faith Lutheran.
— Arbor View's Torii Forsberg was 3-for-3 with two doubles and two RBIs and struck out 11 in 4 2/3 innings of relief in a 20-10 home win over Cimarron-Memorial.
— Boulder City's Lily Osman was 3-for-4 with two doubles and a two-run home run in a 13-3 road win over Basic.