Ex-NFL DB leads turnaround at Centennial to state title game
Updated November 17, 2023 - 8:55 am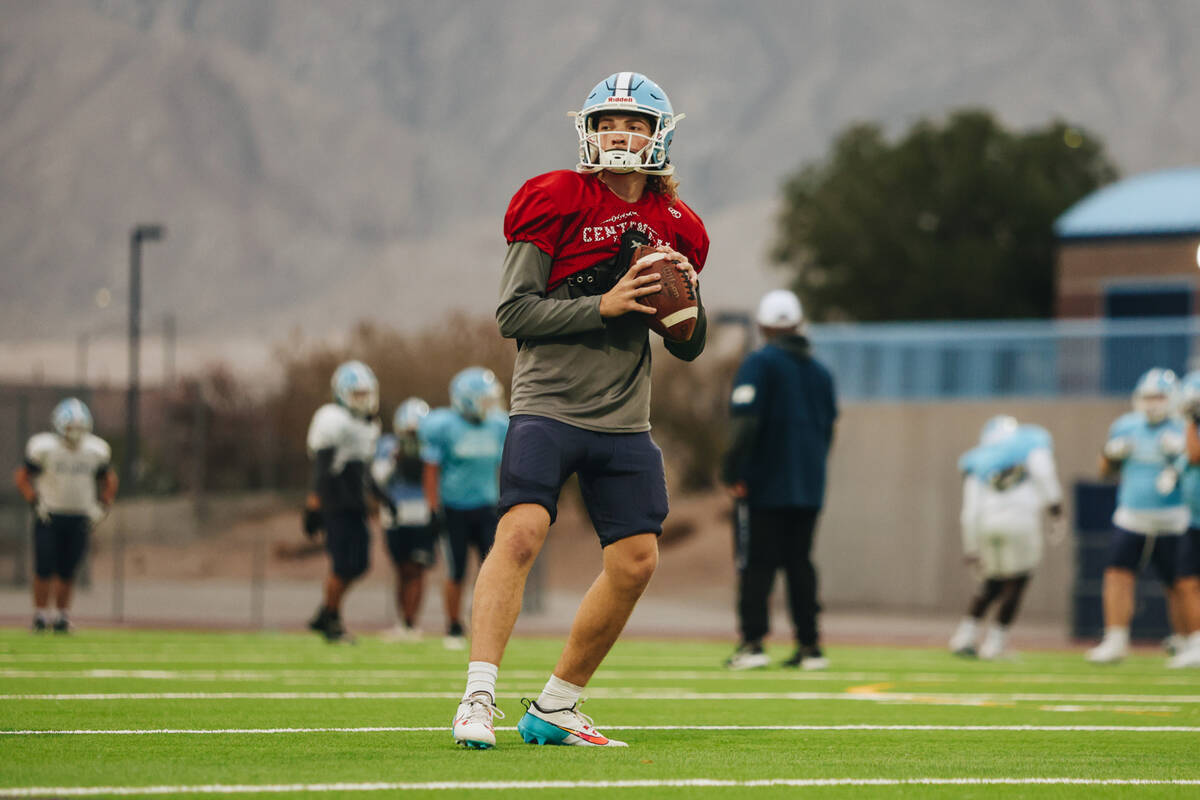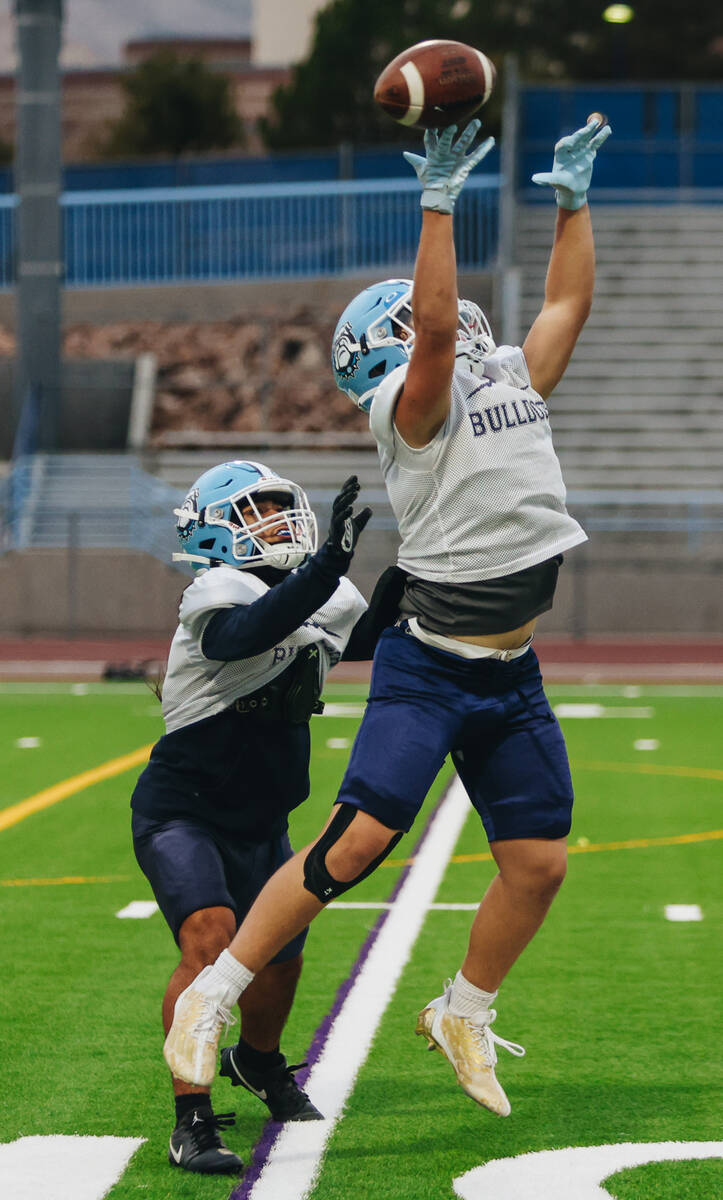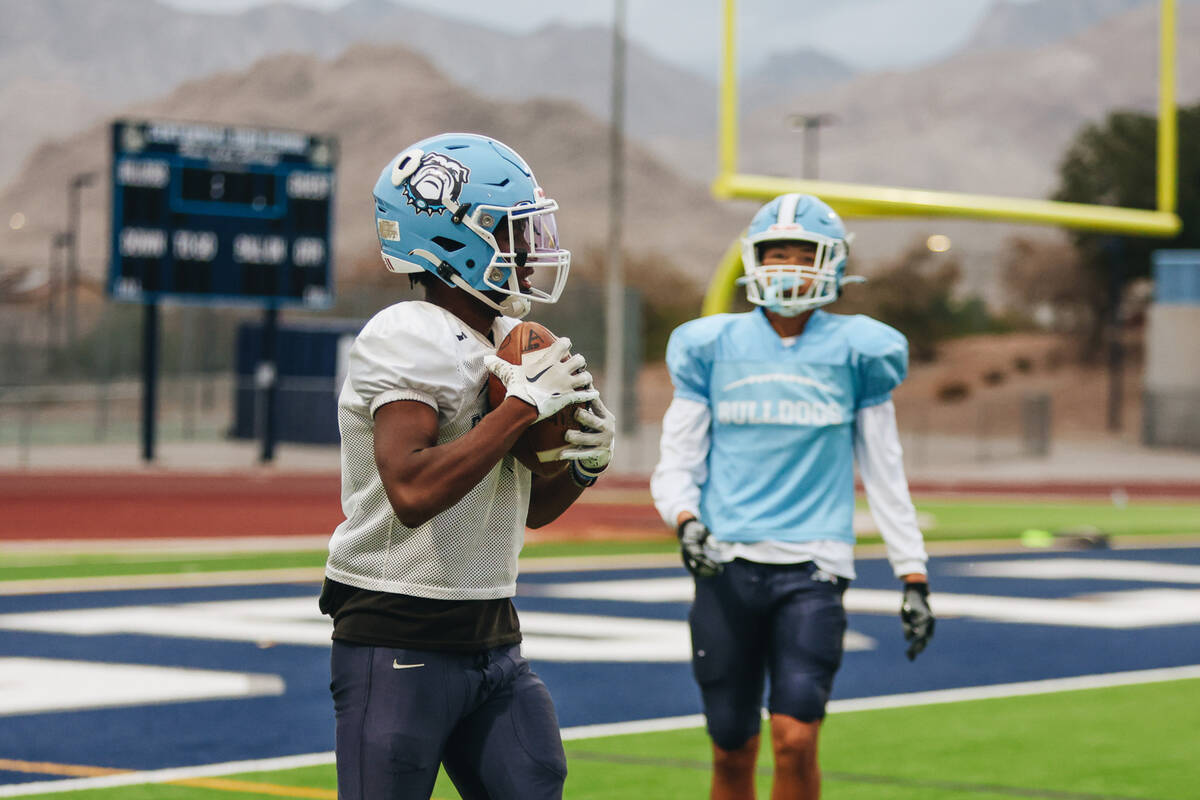 DJ Campbell was straightforward with his players when he became the coach of Centennial's football program this year.
Campbell, an assistant on the 2019 Centennial team that lost to Liberty in the Class 4A state title game, took over a Bulldogs team that had gone 1-17 the previous two seasons playing in 5A, the state's top classification, in a league with Liberty, Desert Pines and Faith Lutheran.
"I told them that things are going to change, and it's not going to be easy," said Campbell, 34, a former standout defensive back in college at California who has NFL experience with four teams.
"If you want things to change, it can't be easy. I told them that I was very demanding in terms of academics, how they are on and off the field, I'm going to be meticulous with everything they do."
Bulldogs senior quarterback Victor Plotnikov said the previous two seasons were "difficult," but said that the returning players were looking forward to the "fresh start" to "make a new name for ourselves."
After an eventful realignment process, 5A was split into three divisions in March. Centennial dropped to 4A and has been the team to beat in the class this season. The Bulldogs went 10-1 and won the 4A Desert League while outscoring opponents 411-177.
They will play Mountain League champion Sunrise Mountain for the 4A state championship at 3:40 p.m. Tuesday at Allegiant Stadium.
"Coming into this year, we knew it'd be different," Plotnikov said. "We were focused on making a change around here and turning this whole program around. Not just this season, but into the upcoming seasons and forward in the future."
The turnaround appeared seamless from the outside, but Campbell admitted it wasn't easy at first. He said the first order of business was creating healthy off-field habits.
"A lot of times, we didn't necessarily take care of our business off the field," Campbell said. "Aside from the football aspect, we had to come in and really focus on the discipline aspect of being meticulous about what we're doing, being intentional about every aspect. Then, once the guys started buying into the off-the-field stuff, everything on the field really started to click."
Senior wide receiver/defensive back Angelo Ahern said Campbell and his staff brought a level of discipline that the program had been lacking. Ahern said the returning seniors maintained "high hopes" despite the struggles of the last two seasons.
"It was hard the first two years. A lot of people quit midseason," Ahern said. "We had 27 or 28 players going into our last game (in 2022). Everybody's playing both ways, everyone is gassed, but, everyone that stayed, they are giving it all they got."
Senior linebacker/running back Ali Kamara said when Campbell took over he could see the "desire to win" as the Bulldogs came together during the offseason.
"It's always been the ultimate goal as soon as coach Campbell came in, it wasn't getting to state, it was winning the state championship as the ultimate goal," Kamara said.
Campbell pointed to an Aug. 25 game against Palo Verde, when Centennial held on for a 26-20 victory, as the moment when he said he knew the Bulldogs could do "something special."
"When we got into a dogfight with Palo Verde, I saw that the boys didn't quit and didn't give up, which is something they probably would have done last year or the year before," Campbell said. "I saw their fight."
Campbell said in the last month that he's seen a "brotherhood" developing that the 2019 team had. He said there's also a common "hunger" between the two teams, with the hunger from this year's team stemming from the struggles of the previous two seasons.
"Now that they have a winning record, and they have a confidence about themselves, and it's just driving them and pushing them more to be great," Campbell said. "It's trickled down to the juniors, the sophomores, the freshmen, which is laying the foundation for what we want to set as a program."
Contact Alex Wright at awright@reviewjournal.com. Follow @AlexWright1028 on X.
Up next
Who: Centennial vs. Sunrise Mountain
What: Class 4A football state championship game
When: 3:40 p.m. Tuesday
Where: Allegiant Stadium