Lawmaker wants to 'ban the box' on Nevada job applications
April 10, 2017 - 11:21 am
Updated April 10, 2017 - 11:49 am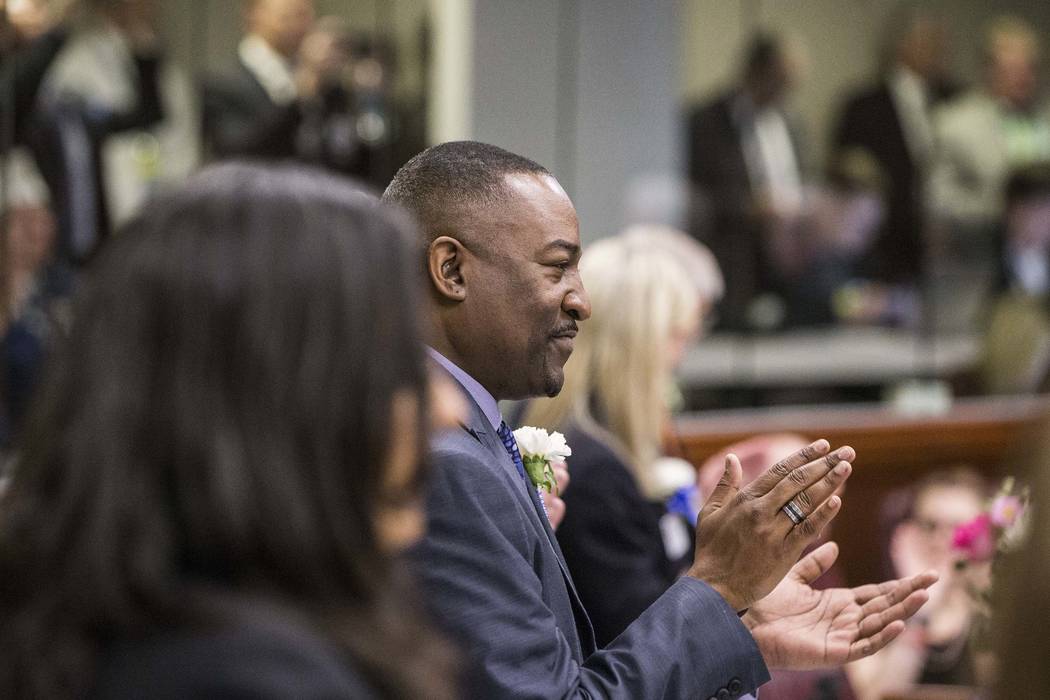 CARSON CITY — State and local government job applicants would not have to disclose arrests or convictions on job applications under a bill heard Monday by the Assembly Government Affairs Committee.
Assemblyman Tyrone Thompson, D-North Las Vegas, said the intent of Assembly Bill 384 is to give people who have been arrested or served time behind bars a chance to get beyond the application stage and explain their circumstances to potential employers.
The so-called "ban the box" or "fair chance" bill would prohibit job applications from containing a box to check if an applicant has been arrested or incarcerated. Supporters said it would give applicants a chance to meet face-to-face with potential employers to talk about their skills, instead of having their applications automatically dismissed.
"A conviction record will not necessarily be a ban to employment," Thompson told members of the Assembly Government Affairs Committee.
Background checks could be conducted after a conditional offer of employment is extended. Applications for police officers, school district personnel and firefighters would be exempt.
Beth Avery, with the National Employment Law Project, said 26 states have ban-the-box policies. She said 600,000 Nevadans — roughly one-in-four adults — have arrest or conviction records that makes obtaining a job difficult.
"It's a very important first step to allow people to get their foot in the door," Avery said.
John Piro of the Clark County Public Defender's Office and his Washoe County counterpart, Sean Sullivan, supported the bill, arguing that having a job reduces recidivism.
Sullivan said often offenders are ordered to find employment as a condition of their sentence.
"It all starts with being gainfully employed," he said. "This is a hugely important piece of legislation."
North Las Vegas implemented a similar policy recently, and Clark County representatives said the county already does much of what the bill requires.
But local governments raised concerns about appeal provisions in the bill and whether they could legally share criminal background information with an applicant.
A City of Las Vegas lobbyist asked that jobs dealing with youth be included in exemptions.
No immediate action was taken by the committee.
Contact Sandra Chereb at schereb@reviewjournal.com or 775-461-3821. Follow @SandraChereb on Twitter.