Nevada lawmakers want Congressional amendment to limit corporate spending in politics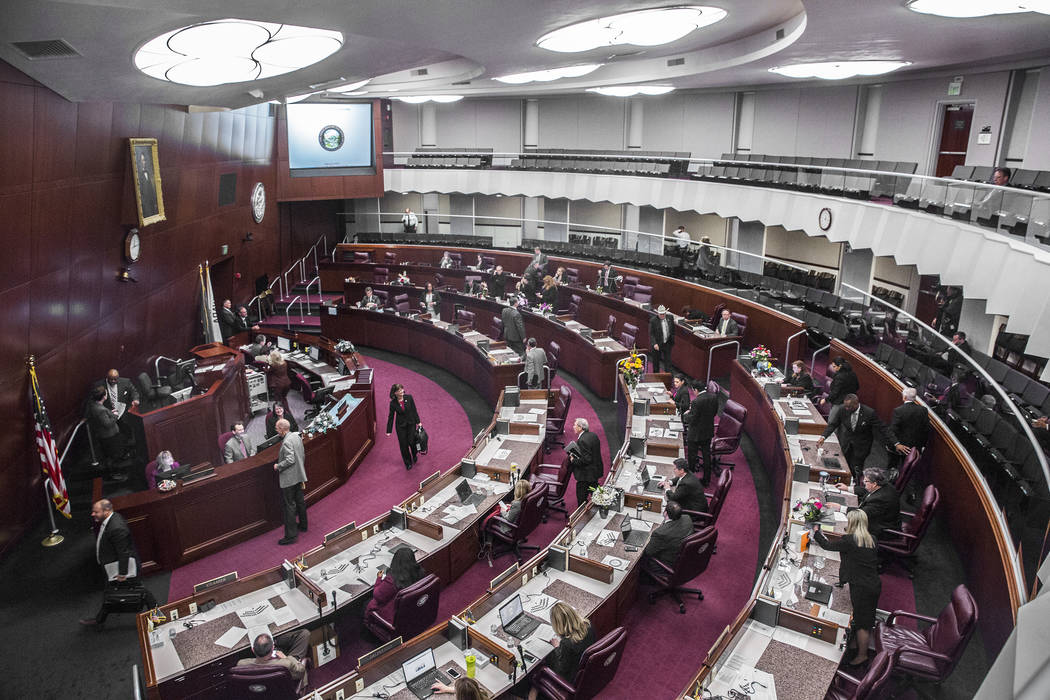 CARSON CITY — Nevada lawmakers may ask Congress to propose an amendment to the U.S. Constitution that allows the regulation of corporate spending in politics.
Senate Joint Resolution 4 would urge Congress to seek a constitutional amendment that would allow the U.S. government and states to regulate and restrict independent political expenditures by corporations. The resolution was heard Monday in the Senate Legislative Operations and Elections Committee.
The resolution stems from the 2010 U.S. Supreme Court ruling in the Citizens United case, which held that the government cannot restrict corporate or union spending in elections because it is protected speech under the First Amendment. The ruling has opened the floodgates for unchecked corporate spending in elections.
"It's a problem of concentrated money from relatively few sources, which excludes most Americans from the process," said Jeff Clements, president of American Promise, a national organization working to get a constitutional amendment through that would overturn the Citizens United ruling.
Eighteen other states have passed similar resolutions. Congress cannot pass an amendment on its own. At least 38 states would need to ratify a constitutional amendment for it to pass.
The committee did not take immediate action on Monday.
Contact Ben Botkin at bbotkin@reviewjournal.com or 775-461-0661. Follow @BenBotkin1 on Twitter.