Nevada Legislature passes proposal to overturn Citizens United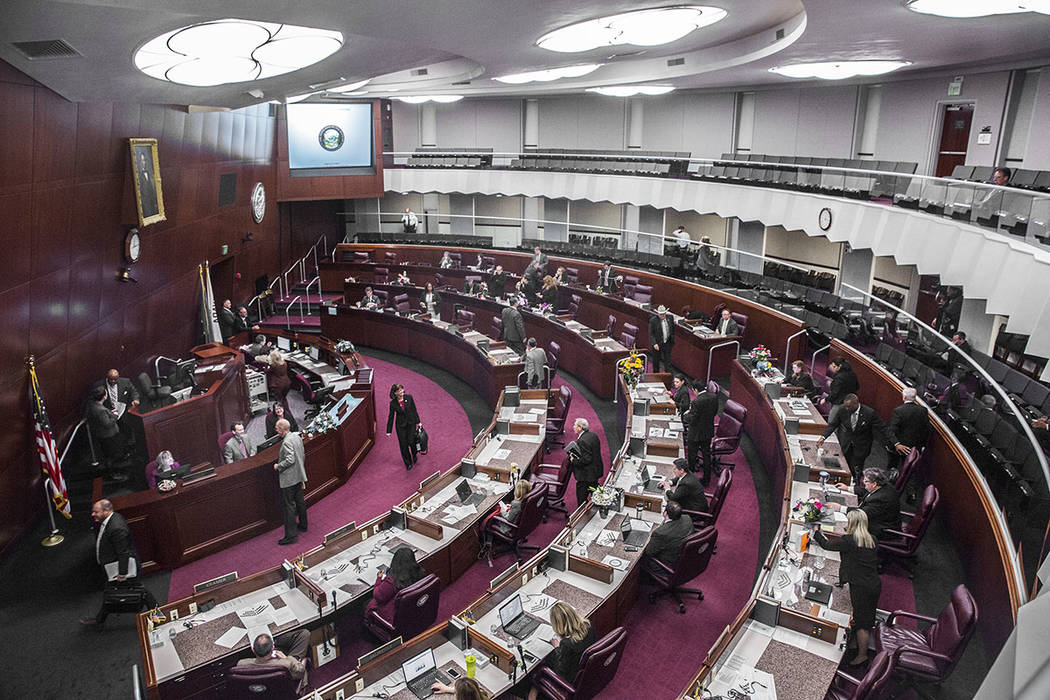 CARSON CITY — The Nevada Assembly on Thursday voted 26-14 on a resolution that asks Congress to propose an amendment to the U.S. Constitution that would rein in independent political campaign spending.
The party-line vote makes Nevada the 19th state to ask Congress to propose a constitutional amendment that would overturn the 2010 U.S. Supreme Court ruling in the Citizens United case, which held that the the government cannot restrict corporate or union campaign spending because it is protected by the First Amendment.
For a constitutional amendment to become a reality, at least 38 states would need to ratify the amendment after Congress proposes it. The resolution also passed the Senate on a 12-9 vote.
Contact Ben Botkin at bbotkin@reviewjournal.com or 775-461-0661. Follow @BenBotkin1 on Twitter.