Nevada Legislature wraps up 'great session'
Updated June 6, 2017 - 1:44 am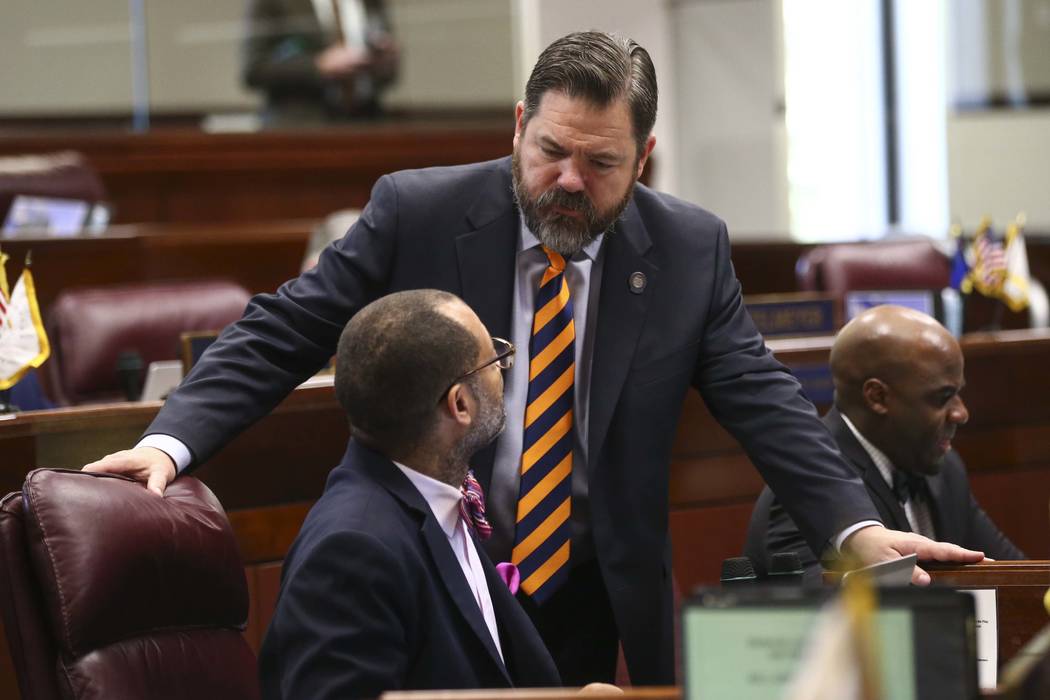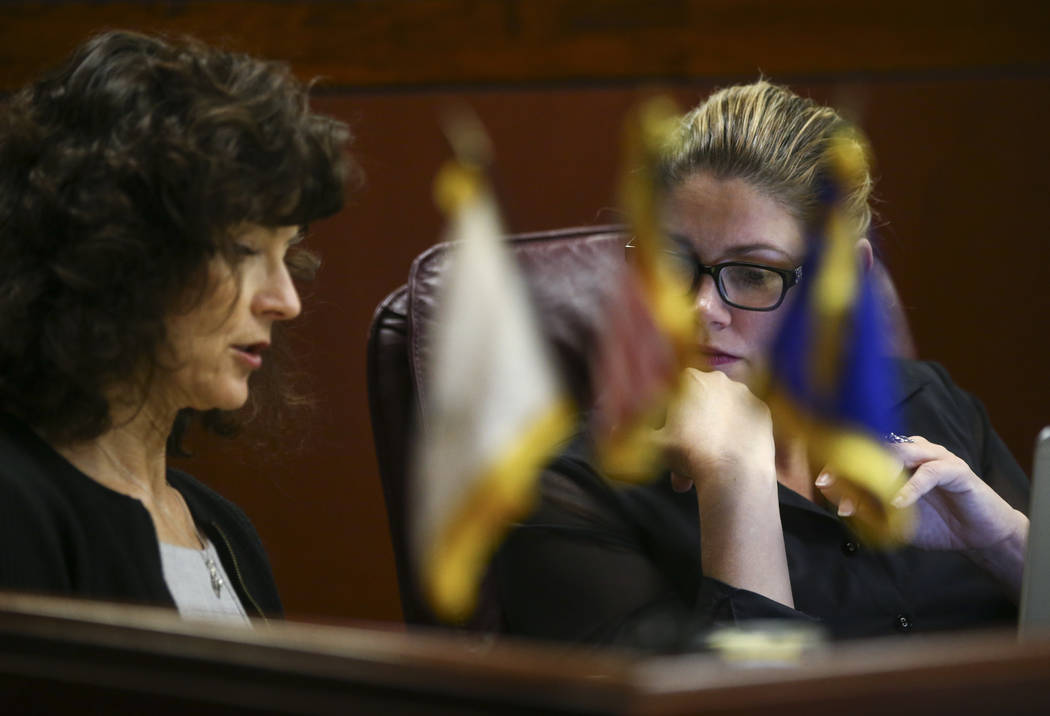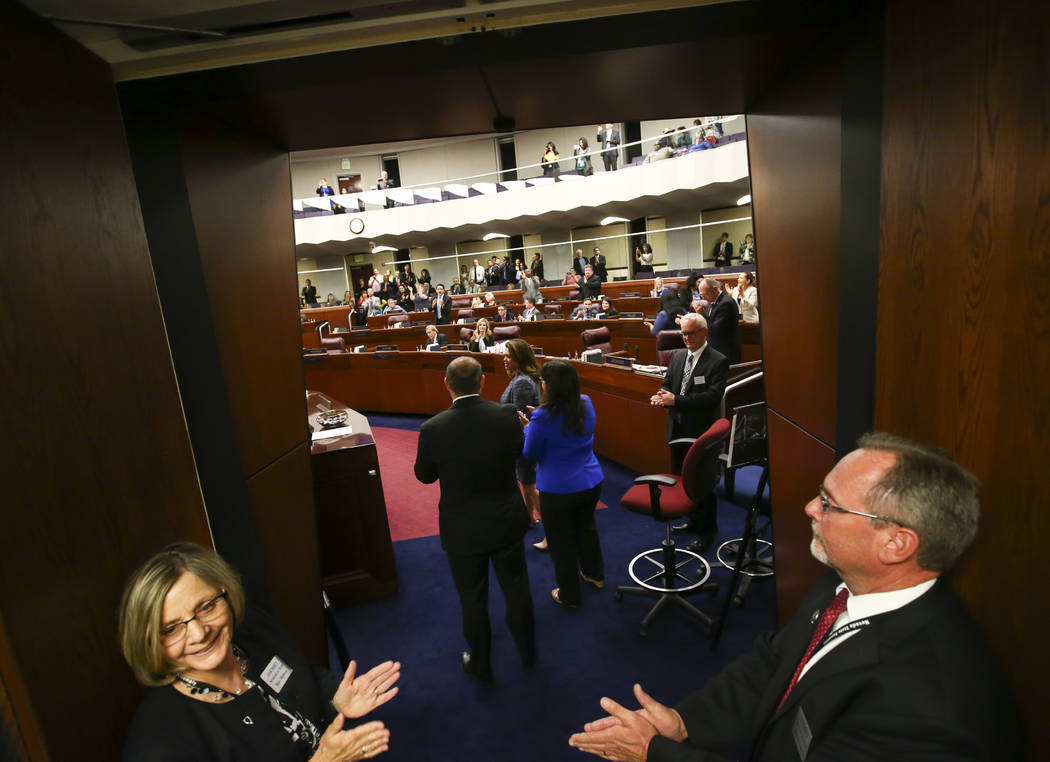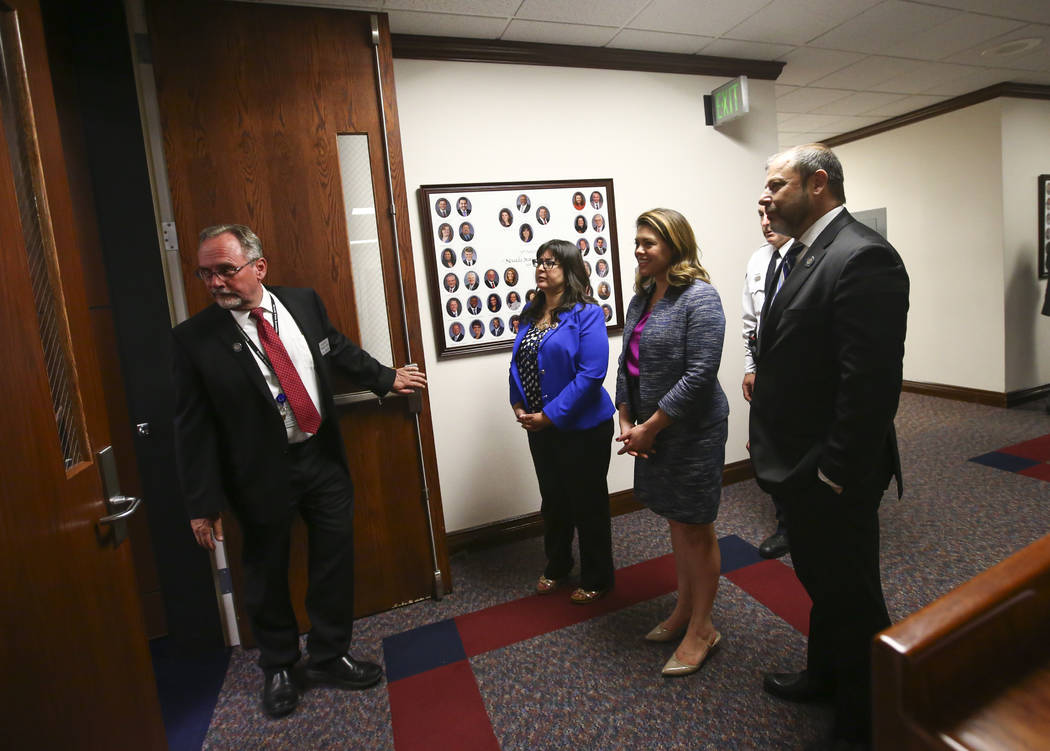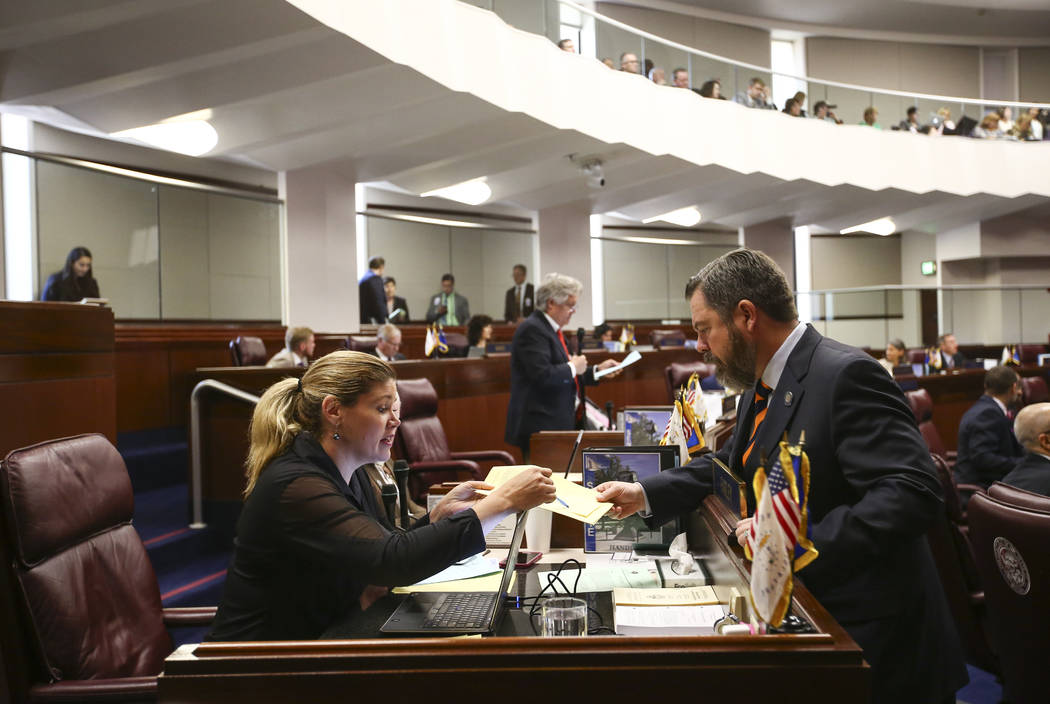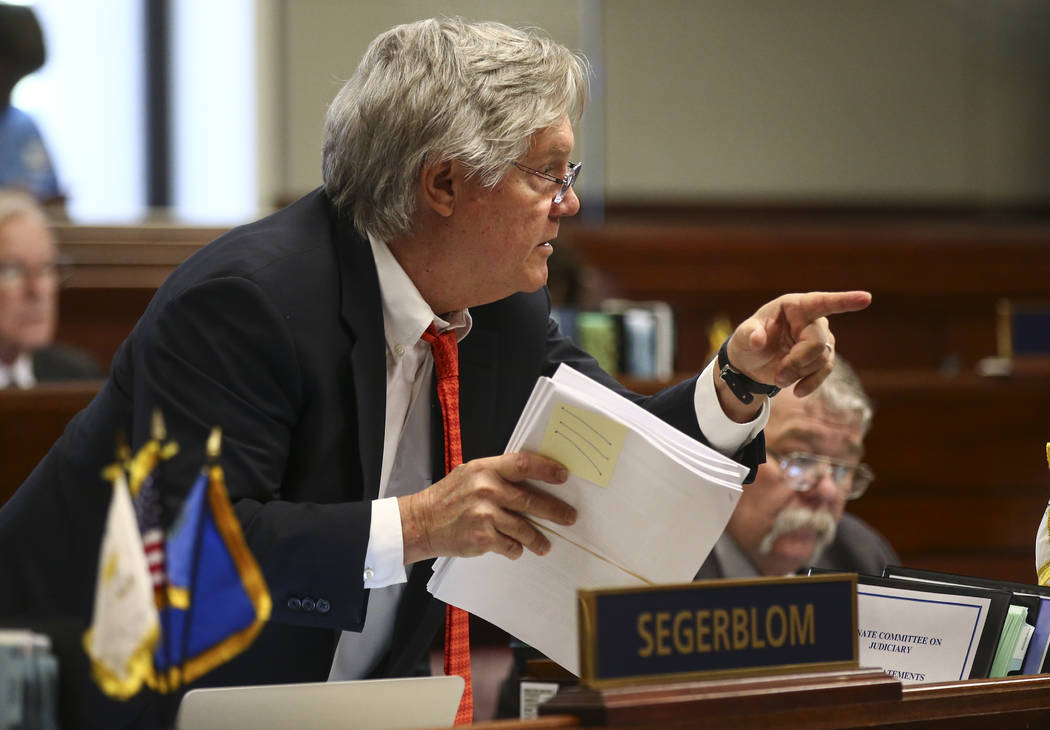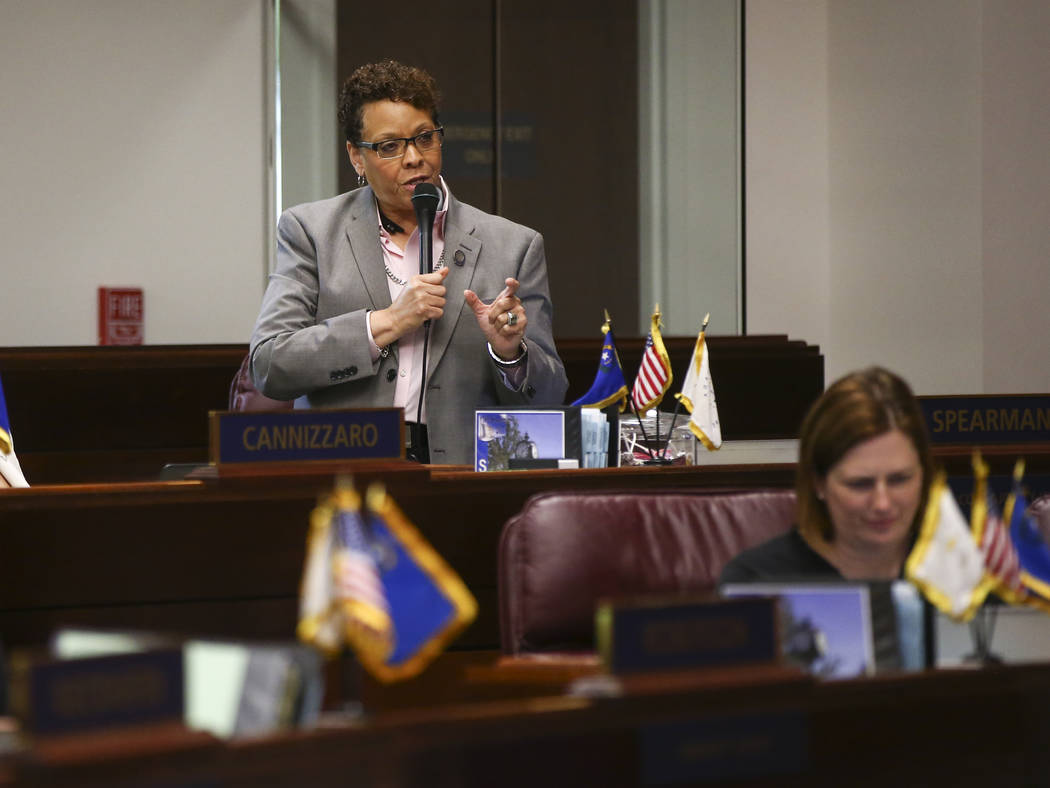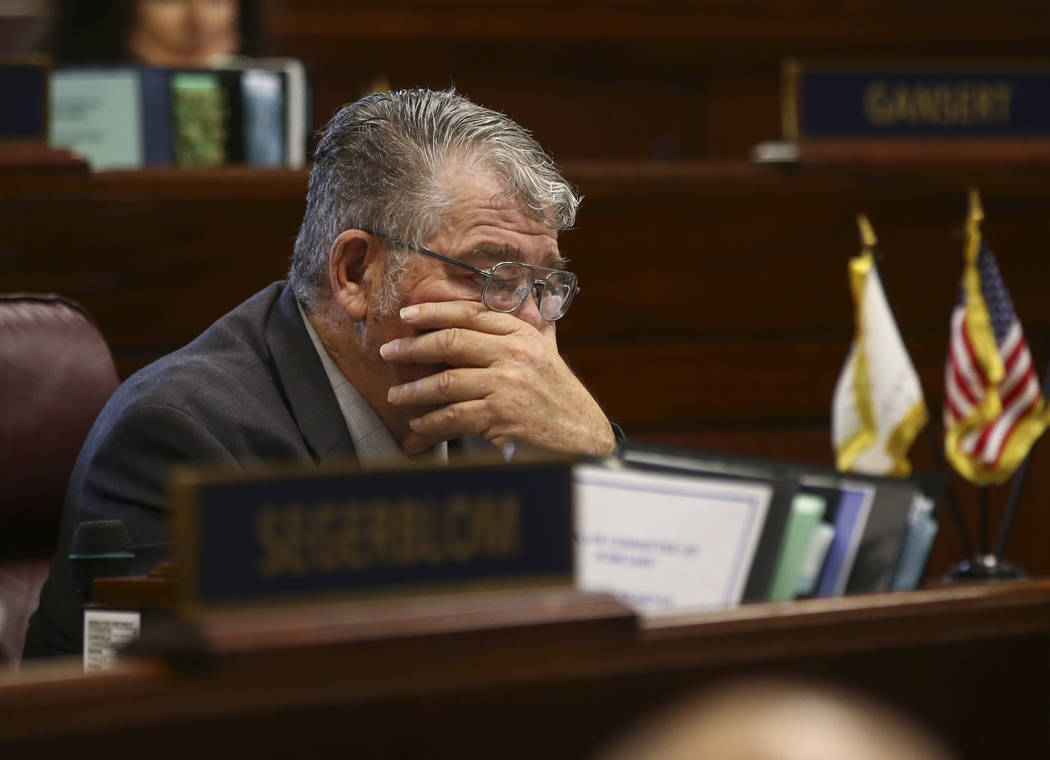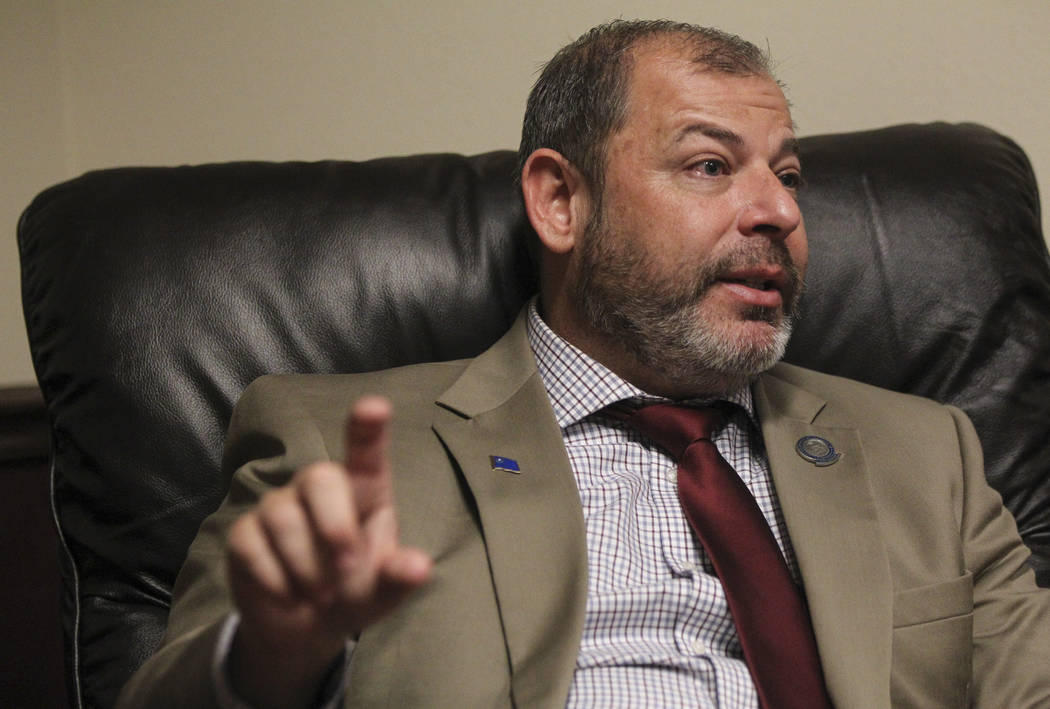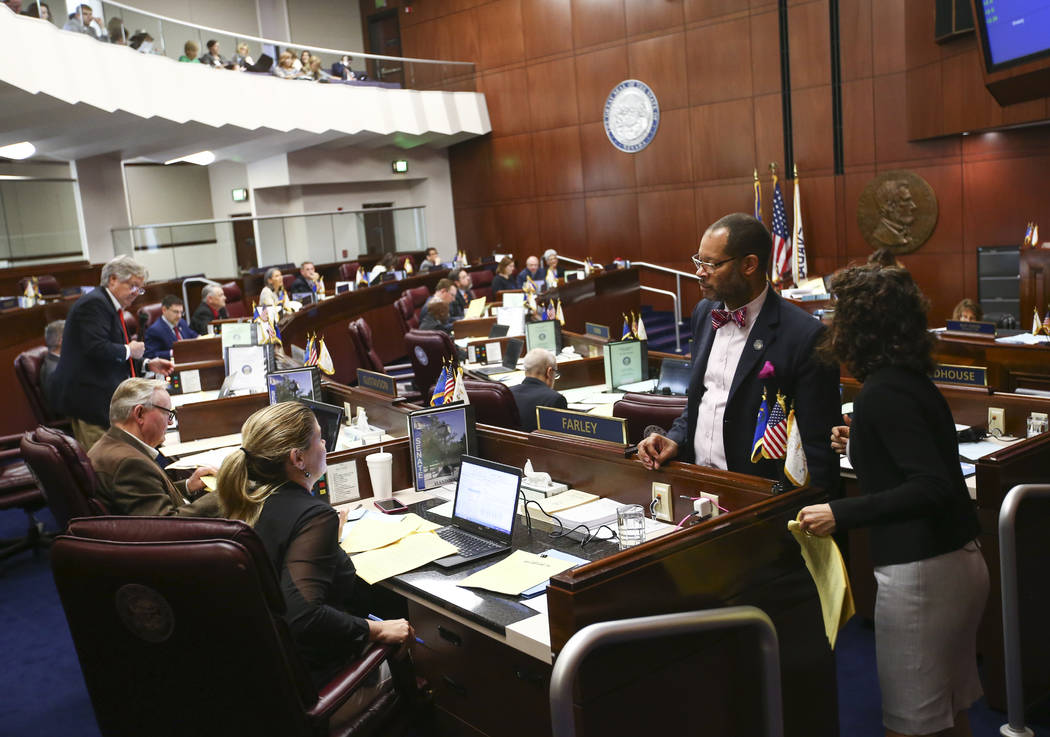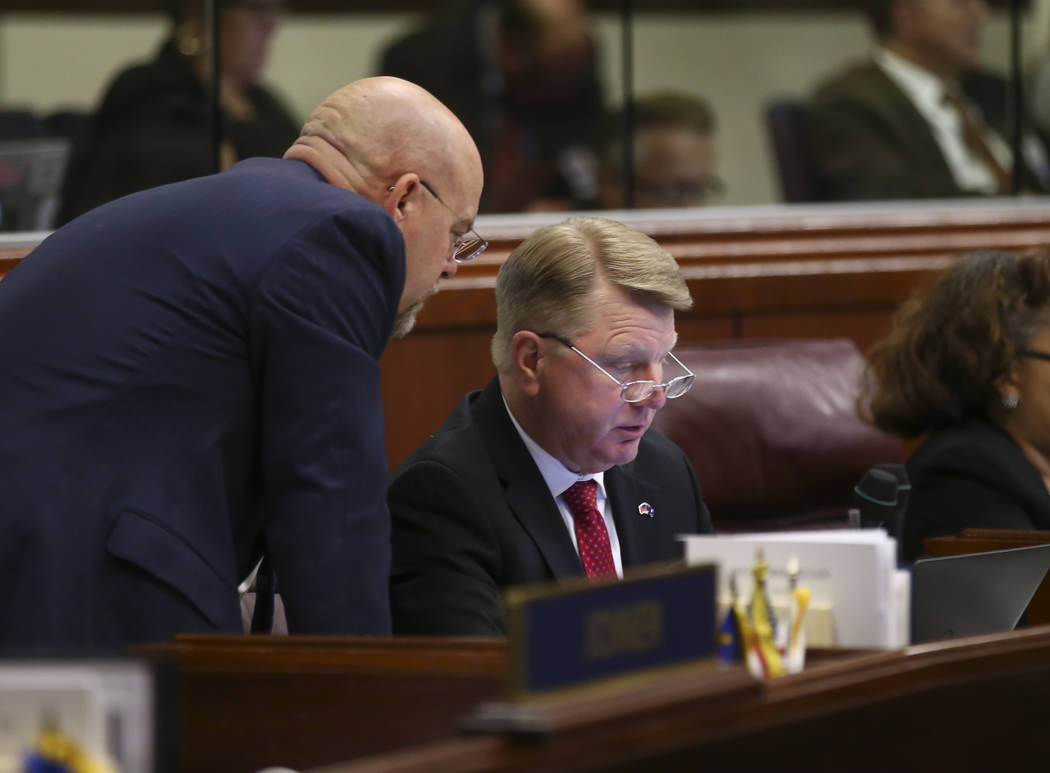 CARSON CITY — Nevada lawmakers gave final legislative approval Monday to a package of bills that resolved a stalemate over the budget and signaled the 2017 Legislature would end without chaos by midnight.
The Assembly's approval of three key bills needed to bring the session to a close came swiftly and without discussion Monday afternoon, about 12 hours after they were voted upon in the Senate.
Republicans and Democrats came to terms to pass Senate Bill 546, a key budget bill that was held hostage over a Republican push for education savings accounts — a voucher-like program pushed by the GOP and opposed by the Democratic majority.
The logjam broke Sunday night with a deal that revived Senate Bill 487, a bill to tax and regulate Nevada's budding marijuana industry, and included Senate Bill 555 committing a one-time $20 million infusion of tax credits to support a scholarship program for under-advantaged youth.
Last hours
All three bills cleared the Senate late Sunday in rapid succession. The Assembly followed suit Monday afternoon.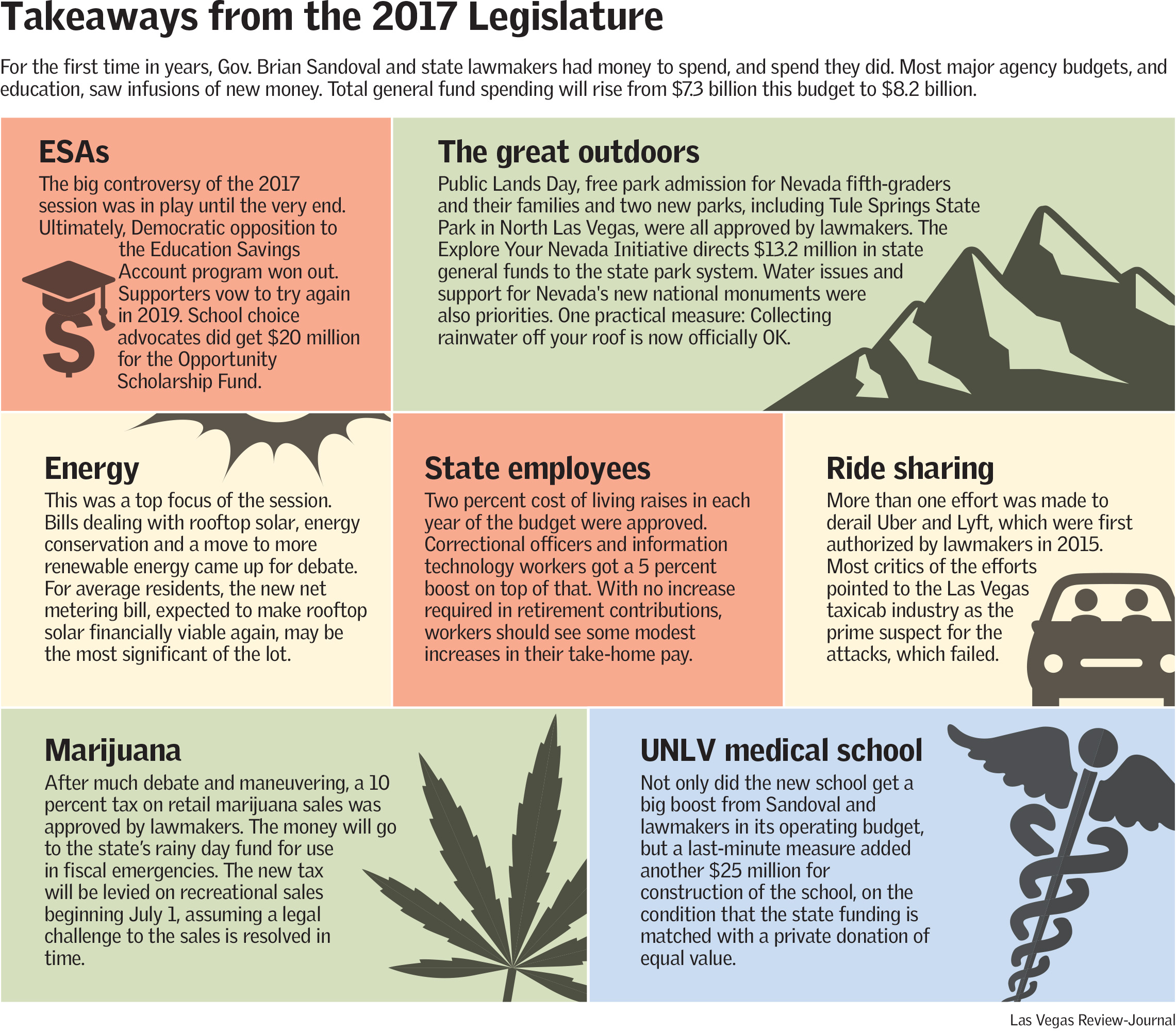 "Nevadans expect their legislators to stand up for their values while finding common ground and reaching across the aisle for the good of this state," Senate Majority Leader Aaron Ford, D-Las Vegas, said in a statement in the wee hours Monday. "I'm proud that we've been able to work in a bipartisan fashion to close out this session with these important pieces of legislation."
SB546 is the capital improvement project that authorizes tens of millions of dollars in public works projects over the upcoming two-year budget cycle that begins July 1. Although four other budget bills cleared both chambers along simple majority, party-line votes, SB546 required a two-thirds majority because it also contains reauthorization of a 17-cent property tax assessment to pay for bond obligations.
Democrats lacked the votes needed to pass it without Republican support, and the standoff cast doubt over whether the session would end on time. Pressure mounted when Gov. Brian Sandoval on Friday said he would not call a special session to give lawmakers more time to resolve the conflict.
Sandoval praises session
Late Monday, the two-term Republican governor praised accomplishments made during the 120-day session and called the process a "good compromise" while expressing disappointment that ESAs failed.
"We fought hard and I'm as disappointed as anybody, and it's just one of those things that didn't work out," he said. "But at the end of the day, we are still going to be able to have a $20 million investment that goes toward those Opportunity Scholarships."
He added, "At the end of the day, it's not about money. It's about kids and now these kids — more kids in our state — will have access to the school of their choice."
Though Republicans had hoped the governor would threaten to veto the budget unless it included $60 million for ESAs, Sandoval said it became clear Democrats would not budge in their opposition.
"I didn't want to take a position that basically dug me in," Sandoval said. "And at the end of the day, the way the session ended I didn't want to essentially shut down Nevada government."
He continued: "We worked really hard on trying to come up with a compromise with the Democrats on ESAs, but at some point, it became very clear that the Democrats weren't going to support that."
Sandoval was joined by Senate Majority Leader Aaron Ford, D-Las Vegas, Speaker Jason Frierson, D-Las Vegas, and Assembly Minority Leader Paul Anderson, R-Las Vegas, at a bill-signing ceremony Monday at the Capitol. Senate Minority Leader Michael Roberson, who voted against the budget bills, did not attend.
Sandoval touted the passage of legislation to help veterans, especially approval of the projects bill that includes $36 million for a northern Nevada veterans home in Sparks. A groundbreaking ceremony is planned June 17.
"Personally for me it's a great session," Sandoval said.
He also highlighted renewable energy bills, workforce development, funding to construct the UNLV medical school, efforts to combat Nevada's opioid crisis and creation and funding of a new state park that opens up 12,000 acres along the Walker River near Yerington.
"There's a lot to talk about here," he said.
Sandoval signed four bills — the state worker pay bill that includes 2 percent raises in each year of the biennium, the $5.1 general fund appropriations bill, a K-12 education funding bill totaling $2.3 billion and an authorization bill for agencies to spend roughly $20 billion from non-general fund sources.
The total amount of the general fund will take some time to calculate. Legislative fiscal staff and the budget office will add up spending that was included in separate bills outside the overall general appropriations bill.
Solar will return
Sandoval said Monday he intends to sign a bill that supporters expect will bring the rooftop solar industry back to Nevada.
Assembly Bill 405 will make it worthwhile for homeowners to invest in rooftop solar and participate in net metering. Net metering is the term for when people with rooftop systems get a credit for the excess energy they return to the grid.
"Nevada has always been a place, and will continue to be a place, that leads the county with regard to our renewable resources," he said.
A statement from Tesla said the bill will not only bring back solar energy to Nevada and enable the industry to innovate and grow sustainably, it will create thousands of jobs and bring millions of dollars in economic benefits to the state.
"Tesla will begin selling rooftop solar and residential storage products in Nevada, and we look forward to bringing even more jobs to the state in the years ahead to help provide residents with affordable rooftop solar and energy storage choices," the statement said.
The rooftop solar industry ground to a halt in Nevada when new, lower rates for net metering took effect in 2016. The new measure is expected to reverse that decision.
Contact Sandra Chereb at schereb@reviewjournal.com or 775-461-3821. Follow @SandraChereb on Twitter. Sean Whaley contributed to this report.