Nevada official joins investigation of opioid epidemic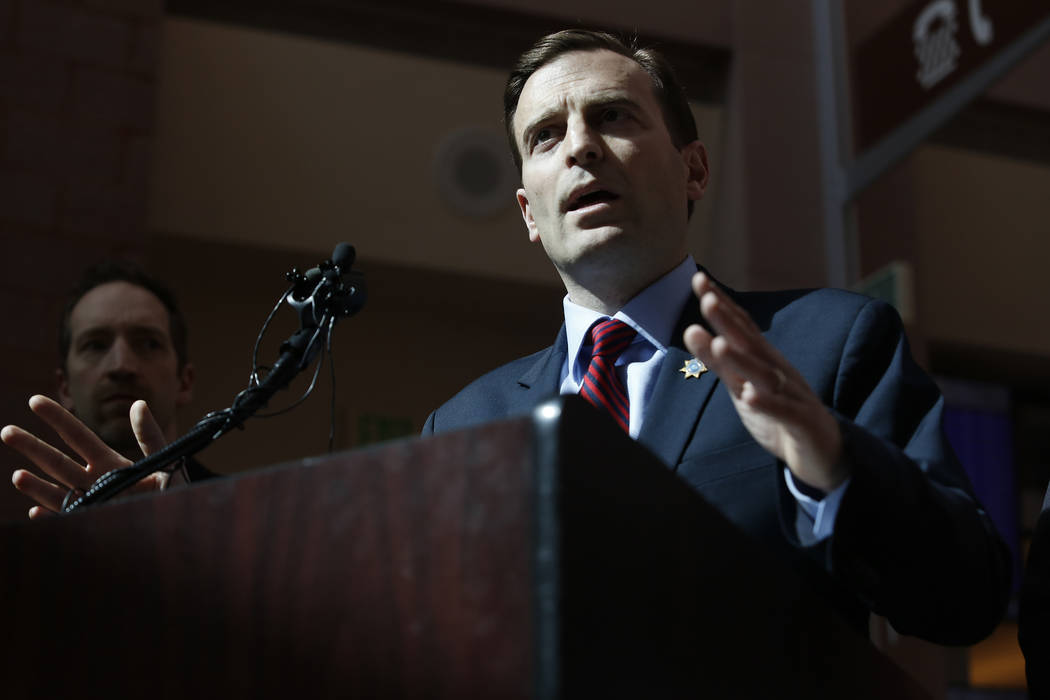 CARSON CITY — Nevada Attorney General Adam Laxalt said Thursday his office is investigating how companies may have contributed to the opioid epidemic.
The investigation is part of an effort involving a coalition of attorneys general from across the U.S. The scope of the investigation includes what role opioid manufacturers may have had in igniting or extending the epidemic, Laxalt's office said.
"The national opioid epidemic has hit Nevada hard, and we have been investigating drug manufacturers for many months," Laxalt said in a statement. "This is an important investigation on behalf of the health and safety of all Nevadans."
Laxalt's office did not specify a target but noted that the investigation includes subpoenaed records and interviews.
Senate Bill 59, which targets prescription painkiller abuse, was passed by the Legislature this session and signed into law by Gov. Brian Sandoval on May 30. It requires the reporting of controlled-substance violations, prescription drug-related overdoses and deaths, and stolen prescription drugs to the Prescription Monitoring Program.
The attorney general's office reached a $5.3 million settlement with Volkswagon in 2016 over deceptive trade practices that gave him the discretion to use the money for education and enforcement efforts tied to opioid addiction and abuse.
Laxalt's office gave no indication of how many states are involved in the coalition, which is bipartisan and involves a majority of attorneys general in the U.S.
The Idaho Attorney General's Office and the California Department of Justice confirmed they are part of the coalition. A spokeswoman for Arizona Attorney General Mark Brnovich declined to say if the state is involved.
Contact Ben Botkin at bbotkin@reviewjournal.com or 775-461-0661. Follow @BenBotkin1 on Twitter.