Nevada Senate investigates harassment claim against Manendo
Updated May 8, 2017 - 1:00 pm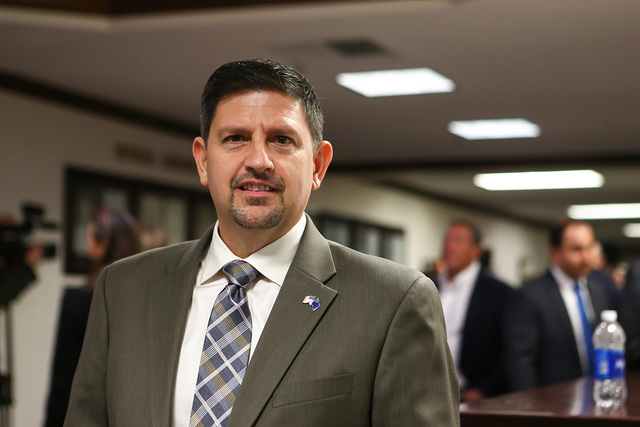 CARSON CITY — State Sen. Mark Manendo said Monday he has hired an attorney as the Nevada Senate investigates allegations of sexual harassment against him.
"I take this very serious," said Manendo, a Las Vegas Democrat. "That is why I have retained an attorney. So I am referring all comments to attorney Richard Wright."
On Saturday, Senate Majority Leader Aaron Ford, D-Las Vegas, said he has appointed an independent investigator to review sexual harassment claims against Manendo. He declined to name the outside investigator and said he will determine how to proceed when the report is complete.
Wright said in a statement that he has been retained by Manendo to "provide legal counsel."
"He has not been told the specifics of the allegations," Wright said, adding that the senator will cooperate with the investigator.
"All aspects of the investigation are confidential and he has been directed to not speak publicly about it," Wright said. "We remain confident that he will ultimately be exonerated."
Manendo lost a chairmanship in the Assembly following the 2003 legislative session after being accused of sexual harassment. In 2010, some Democrats had sought to push for a new harassment allegation, which Manendo denied.
Manendo represents District 21 in Las Vegas. He was first elected to the Senate in 2010. He is chairman of the Transportation Committee.
Contact Sandra Chereb at schereb@reviewjournal.com or 775-461-3821. Follow @SandraChereb on Twitter.