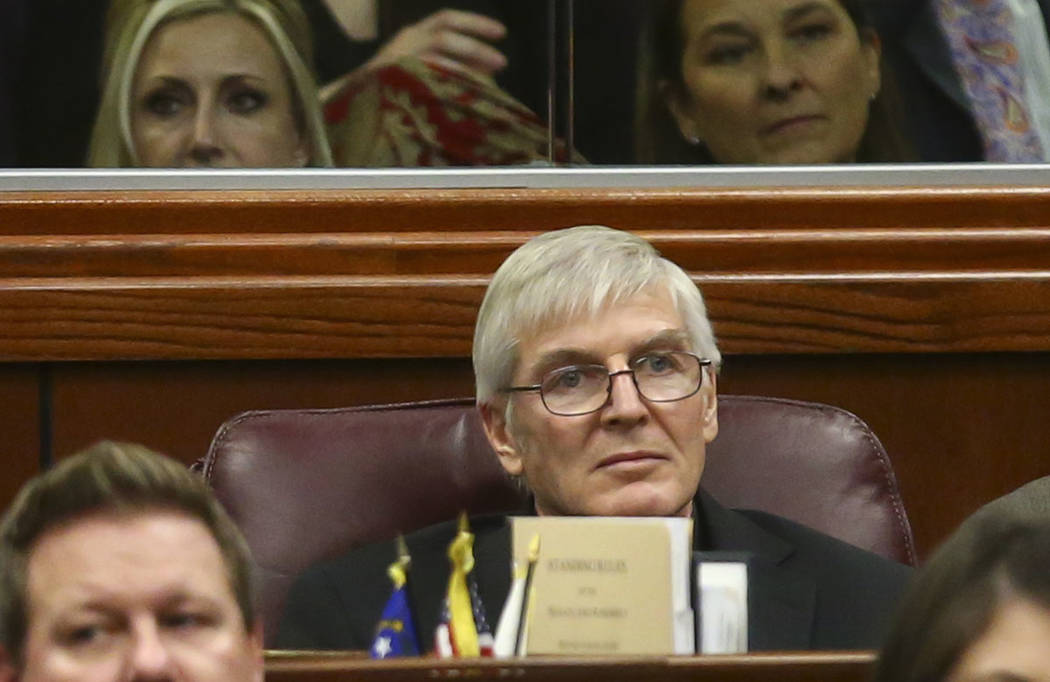 CARSON CITY — Nevada veterans and military members under 21 may soon get another benefit for serving their country.
Assembly Bill 118 would allow honorably discharged veterans and Nevadans serving in the military to get a concealed firearm permit before they turn 21 years old.
The Senate Judiciary Committee heard the bill on Monday, without taking action. The bill sponsor, Assemblyman Skip Daly, D-Sparks, said the bill keeps in place all other requirements for applicants seeking a concealed firearm permit.
If the bill passes, one of the first applicants for a permit will be Noah Jennings, an 18-year-old who joined the Nevada Army National Guard when he was 17 and is now a military police officer.
To qualify, applicants would need to show authorities their military identification or discharge documentation that shows they were honorably discharged.
The bill, with partisan support, passed the Assembly with a 34-4 vote.
Contact Ben Botkin at bbotkin@reviewjournal.com or 775-461-0661. Follow @BenBotkin1 on Twitter.