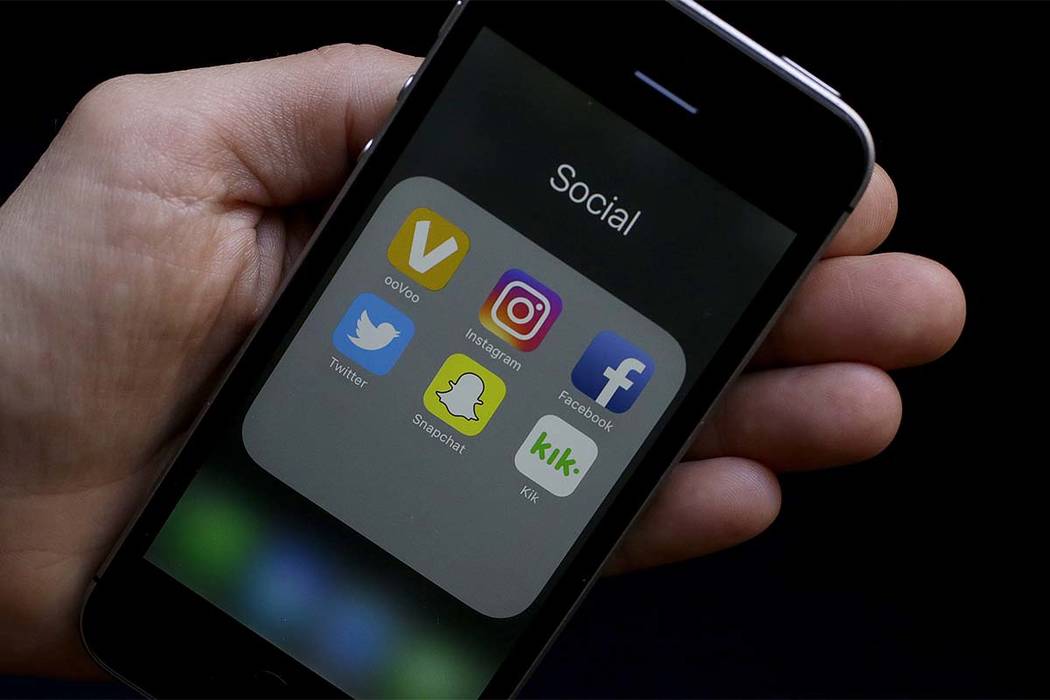 The Clark County School Board did not vote on a social media policy for employees Thursday night because of lingering concerns over a new state law requiring background checks for volunteers. That means the 2017-18 school year will start Monday without a policy in place for teachers, bus drivers and other district workers.
District officials have crafted a policy that spells out how teachers should interact with students on social media and incorporates a requirement from a law passed during the last legislative session that school volunteers who have regular or unsupervised contact with students undergo fingerprinting and background checks.
Concerns have been raised by parents, teachers and other community members that the district's policy requiring the volunteer to pay the $60 cost of the checks would deter people from donating their time.
With district officials working to clarify what qualifies as "regular" and "unsupervised" with the bill's sponsor, Sen. Heidi Gansert, R-Reno, the item did not go before the board for approval at its regular meeting.
The lack of a social media policy in the school district was highlighted in the Review-Journal's recent Broken Trust series, which examined the school district's ongoing problem with sexual misconduct between employees and students. More than a dozen employees were arrested last year on such charges.
In many of the cases, employees interacted with students through social media, a process experts call "grooming," before engaging in the misconduct.
A 27-member district task force was convened to create a policy, which was unveiled earlier this summer. After another meeting last week on the policy, the trustees had been expected to approve it Thursday.
It's unclear when the policy will go back before the board for a vote.
Contact Meghin Delaney at 702-383-0281 or mdelaney@reviewjournal.com. Follow @MeghinDelaney on Twitter.