Clark County school unions fighting plan for furlough days
October 4, 2017 - 7:02 pm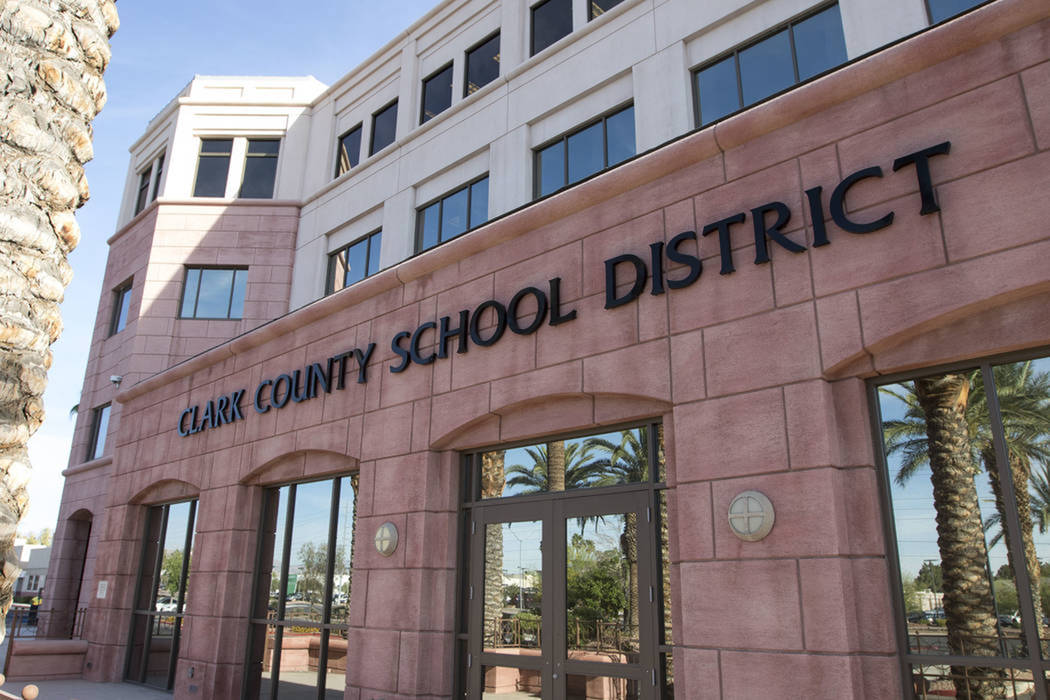 At least two of the Clark County School District's larger unions are rejecting the district's proposal to identify two furlough days to save money and jobs amid a multimillion-dollar deficit.
To preserve 47 filled support staff jobs, the School Board proposed up to two furlough days to all employee groups. The board made the proposal after approving only part of a package of proposed budget cuts.
That move could save about $16 million by shutting down buildings and keeping staff off work during professional development days or other noninstructional days, a district spokeswoman said.
Both the administrators and teachers union are refusing to agree to the furlough, so the School Board will have to cut elsewhere — perhaps reducing positions.
"There's no appetite right now for administrators to entertain furlough days when the district hasn't done a good job explaining where its money has gone," said Stephen Augspurger, executive director of the Clark County Association of School Administrators and Professional-Technical Employees. "This goes back to a mismanagement problem — they have more money this year than they've ever had before in their general fund."
The Clark County Education Association also questioned deficit-related budget figures. The budget, first estimated at $34.5 million, is now estimated at $50 million to $60 million.
"We are actually challenging, are concerned, about the district's budget numbers," union vice president Theo Small said in a video to its members posted on Facebook. "For them just to say after the current cuts and after what's going on right now, to ask us to give up two days, it's not going to happen."
Beyond the deficit, the district faces a rocky road as it negotiates contracts with employee groups for the current school year. The district is in arbitration with the teachers union.
The School Board will discuss budget cuts at a Friday morning meeting, when they will possibly identify ways to save the Burk Horizon High School for at-risk students.
Students in that day program, which serves 89 students, protested cutting the program — prompting the School Board to revisit that choice.
Contact Amelia Pak-Harvey at apak-harvey@reviewjournal.com or 702-383-4630. Follow @AmeliaPakHarvey on Twitter.
"We would certainly like to have a discussion about the district's budget before we ever have any discussion about furlough days, because we still have very serious concerns about the numbers that are constantly changing." —Stephen Augspurger, executive director of administrators' union