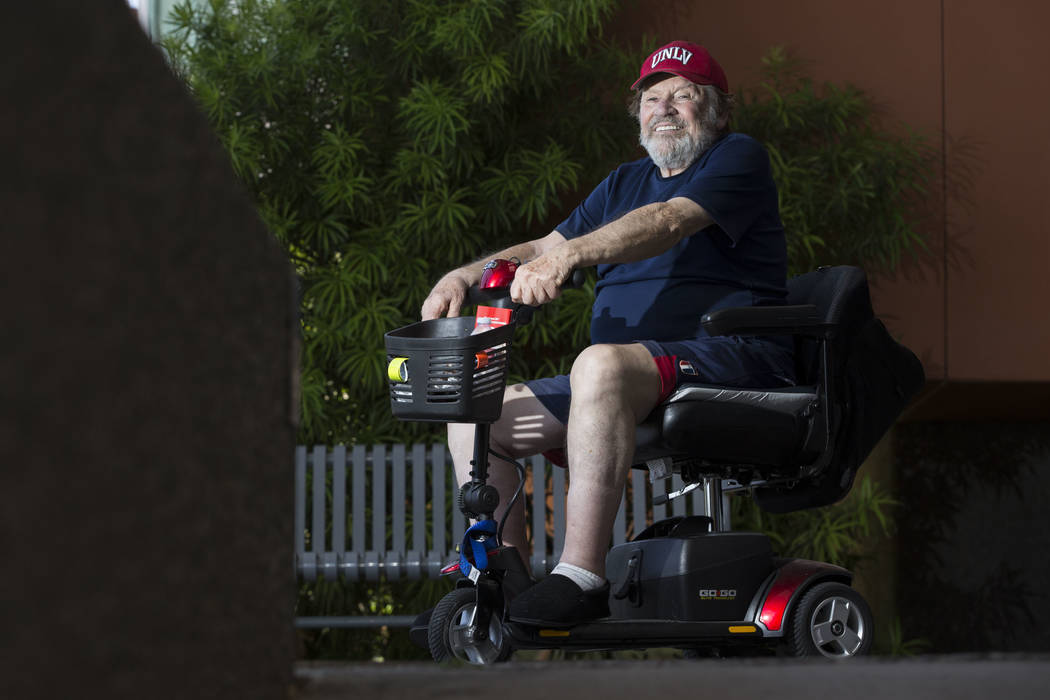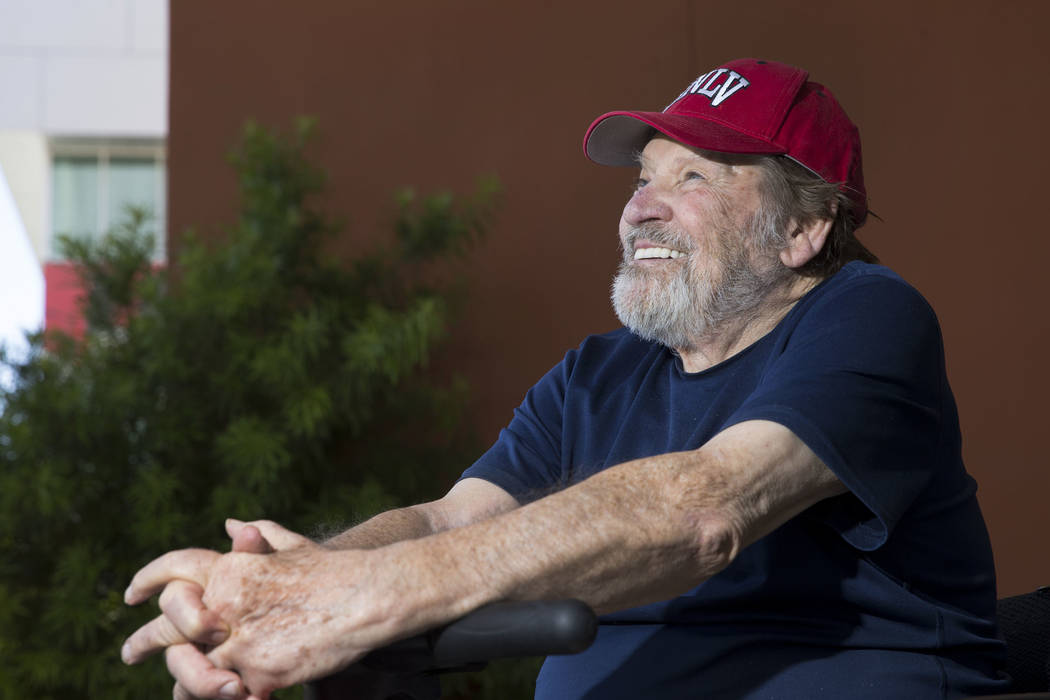 JJ Brennan started his bachelor's degree when Harry Truman was president and "Hopalong Cassidy" was a popular TV series.
Less than a month shy of his 86th birthday, Brennan completed his bachelor's degree in film with a minor in theater at the University of Nevada, Las Vegas.
In doing so, he became the oldest graduate in the Class of 2017, school officials said.
He also may have set a record by successfully transferring college credits earned nearly 70 years earlier.
The path to earning the degree in his 80s was paved with some hardships.
Missing his Tropicana showgirl
Brennan had to give up driving to class from Boulder City and move to Las Vegas after a 2014 car wreck that left his leg numb. He has made his way around campus the last three years using a wheelchair.
He also suffered two strokes in 2014 and 2015, but bounced back quickly each time, missing only a few exams.
With the exception of the those two occasions, he says his attendance was 100 percent.
"I was very fortunate the stroke didn't destroy me," he said during a Saturday interview at UNLV. "I know people that have lost their motor skills from strokes."
It was hardship that set Brennan on the road to completing his degree in the first place. His wife, a former Tropicana showgirl, died in 2007, three weeks after learning she had cancer. They had been married for 45 years.
"Her passing left me with a void in my life and I didn't think about anything for a year," said the one-time Stardust and Flamingo singer.
Enrolled in 1949
Brennan first enrolled in university in 1949 in Iowa, transferring a year later to Loyola University in Chicago, his hometown.
He gave up his studies to pursue an acting career in New York. He ended up traveling around the U.S. in the 1950s and early 1960s to perform, sometimes taking up work as a driver.
After getting married in 1962 and having a child to raise, he decided he needed a more stable job to care for his family. He took a certificate course in real estate and became an appraiser and a broker.
Shortly before his 80th birthday, Brennan learned it was possible to enroll in university classes and finish his degree.
He didn't hesitate. Pursuing a degree would give him a reason to get up every morning with something to look forward to.
"I thought this would give me a goal to concentrate on and get out of the doldrums I was in," Brennan said. "I have enjoyed the time I have spent here."
Studying alongside people that could be the age of his grandchildren, if not great-grandchildren, didn't faze him, he said. Brennan was invited by classmates to do voice-overs in their projects.
He said he has learned an enormous amount about social media from his younger classmates, but has yet to sign up for Facebook.
Composing and submitting work online, though, did cause him a few headaches.
"I had no problem writing, printing and delivering my work in hand. But when submitting my work online, I would sometimes touch something and it would disappear," he said with a laugh. "Now I save it every few minutes."
Shoutout from UNLV president
Brennan skipped participation in Saturday's commencement ceremonies because no close family or friends were able to watch him receive his diploma. His daughter is traveling for work.
"I can't walk to receive my diploma in any case," he added.
UNLV President Len Jessup did highlight Brennan during his graduation ceremony speech Saturday.
"You got a huge applause," professor Sean Clark told Brennan Saturday afternoon. Brennan attended two of Clark's writing courses.
Family and friends may get a second chance to see him in a cap and gown. He is considering getting a master's degree.
Brennan does have one thing in common with the millennials who belong to the Class of 2017.
Like them, he faces a small mountain of student debt.
Contact Todd Prince at tprince@reviewjournal.com or 702-383-0386. Follow @toddprincetv on Twitter.