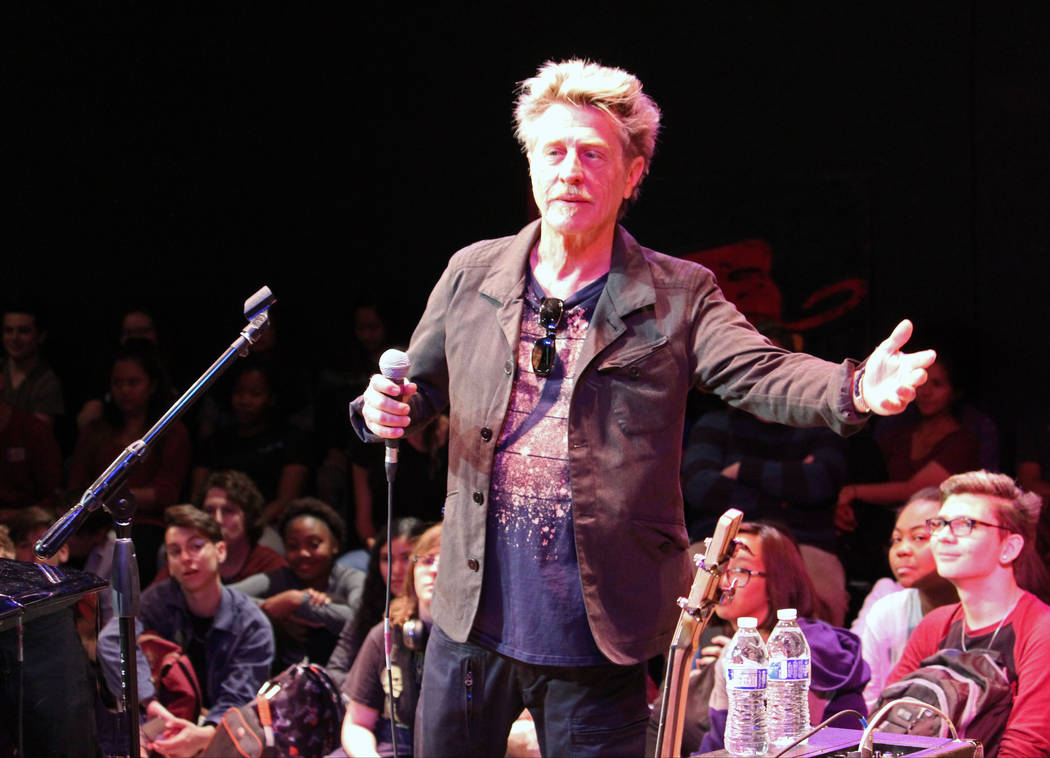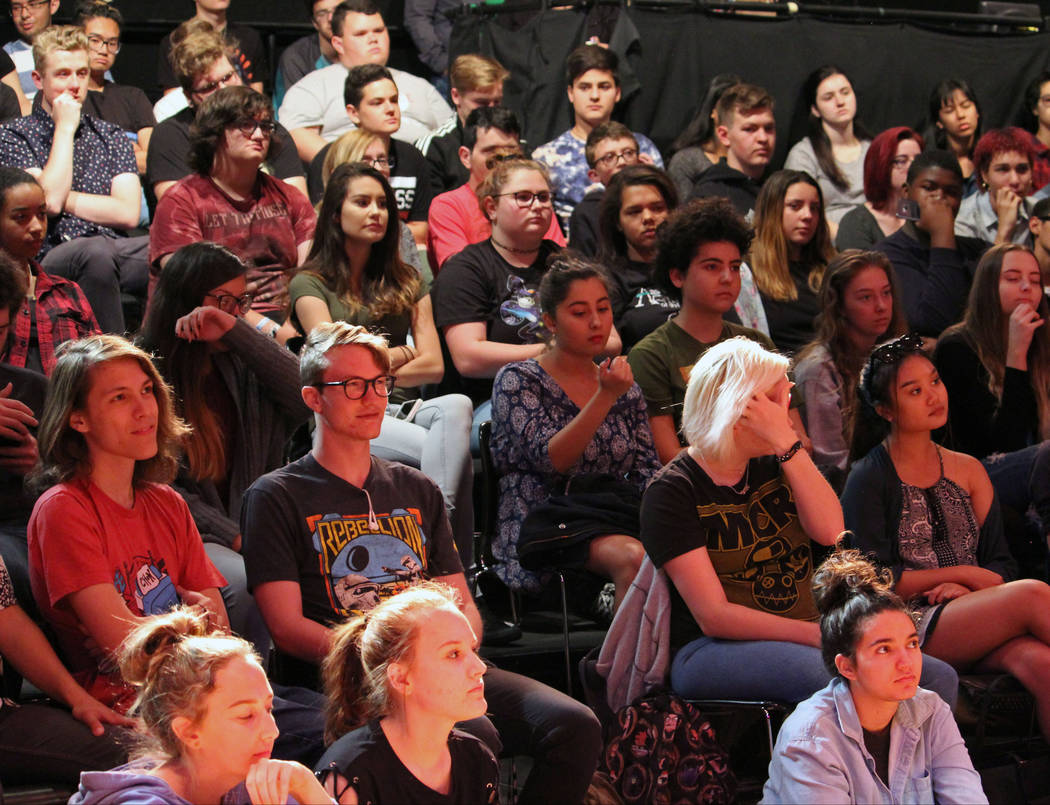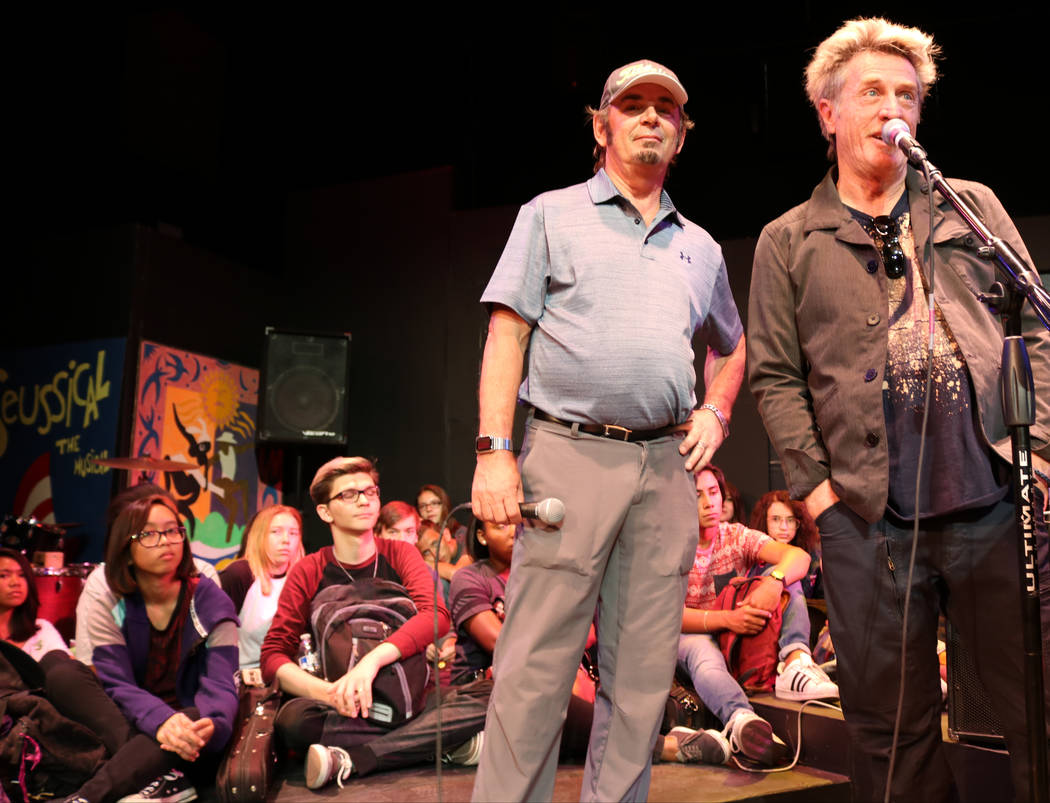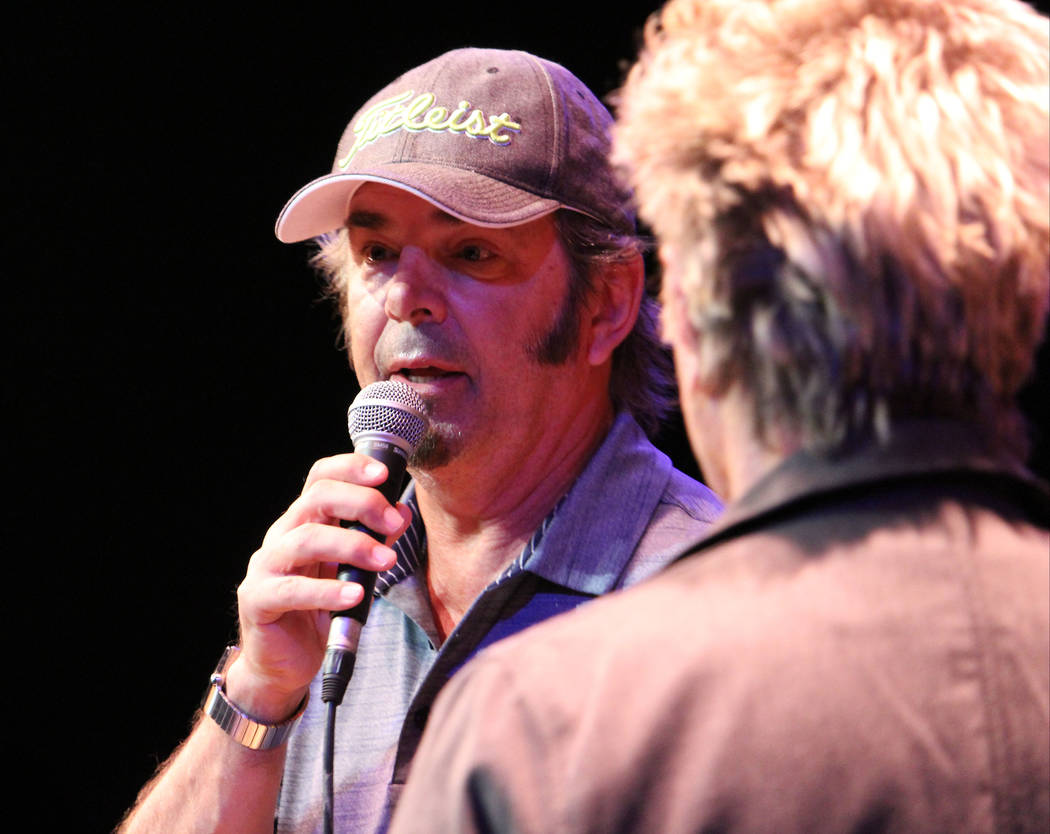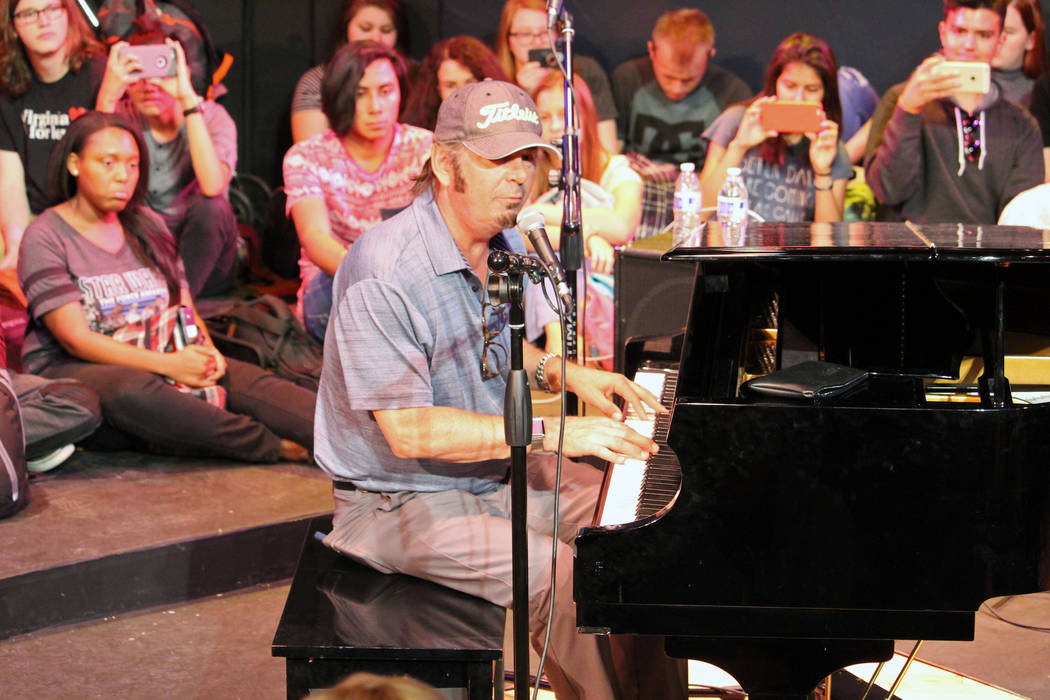 They played to a captivated audience.
Students sang along and bobbed to music that was made two decades before their time.
With Jonathan Cain on the keys, and Ross Valory on the bass guitar, the well-known hit "Don't Stop Believin'" vibrated through the overflowing auditorium at the Las Vegas Academy of the Arts on Wednesday.
The two members of the legendary rock band Journey were there to inspire students to pursue their musical dreams.
"I'm just here to share some hope and wisdom about the music business," Cain said. "To give some encouragement and some guidance."
With all eyes on him, Cain recalled the moment he was asked to help Journey make its 1981 album, "Escape."
"I got a phone call one summer — didn't know how I was going to make my rent, it was a very tricky time," he said. "They said, 'You're in the band.' I dropped the phone. It was too good of an opportunity to pass up."
At the time, Cain said Journey was selling 2 million copies of a previously released album. With "Escape," it jumped to 9 million.
"That's how good God is," he said. "He can bless you instantaneously. You can have a supernatural, accelerated moment, and that's what I had."
Ben Yao, a 17-year old guitar major, said he was most impressed by their choice to devote time talking to young people like himself.
"It makes them more human, and not the untouchable celebrity status," Yao said.
He plans to study classical guitar at Oklahoma City University beginning this fall.
"Anything making money in music I will be happy with," he said of his future goals.
To reach goals, Cain told the budding musicians to "be disciplined" and to keep a journal or write lyrics daily.
He advised students to stay away from alcohol and drugs and find a mentor.
"My father was my vision keeper," Cain said. "He said, '(Jonathan), stay on the path.' You have to put your head down and keep going. It's easy to doubt yourself, but it's easier to just keep going."
Valory also offered advice.
"Don't confuse your efforts to be in the music business with what truly inspires you," he said.
Contact Natalie Bruzda at nbruzda@reviewjournal.com or 702-477-3897. Follow @NatalieBruzda on Twitter.
The Joint
Journey is currently performing their second residency "Journey Las Vegas" at The Joint at Hard Rock Hotel & Casino Las Vegas. The final shows of the run are Thursday, Friday and Saturday.